Which kind of summer camp is right for your child?
Choosing the right summer camp for your child when faced with a myriad of choices can be tricky. Will it be outdoors or indoors, day camp or overnight camp, a traditional camp or a specialty camp? The YMCA offers a huge breadth of programs for kids ages 5 to 15, from day to sleepaway to specific camps focused on hiking and even golf! But how to choose? Here are some things to consider when deciding which camp is right for your child.
Three types of YMCA Summer Camps
Overnight (or sleepaway) Camps
Where kids can really grow
Overnight camps offer kids the space to gain independence and really grow as a person, a safe place away from their parents (and their screens) and the rituals of home. It's a place that deep, lifelong friendships are born. Campers learn new skills and challenge themselves through traditional camp activities like canoeing, archery, and ropes courses as they bond with their fellow campers.
Day Camps
Where kids can get active and have fun
A great alternative to overnight camps, day camps are ideal for kids who may not be quite ready for sleepover camp. A summer day camp can still be a major summer highlight! The YMCA's day camps offer arts and crafts, sports, games and lots of outdoor activities — all of which help promote teamwork, respect and fair play. Camps feature weekly themes and fun-filled out-trips.
Specialty Camps
Where kids can focus on their passion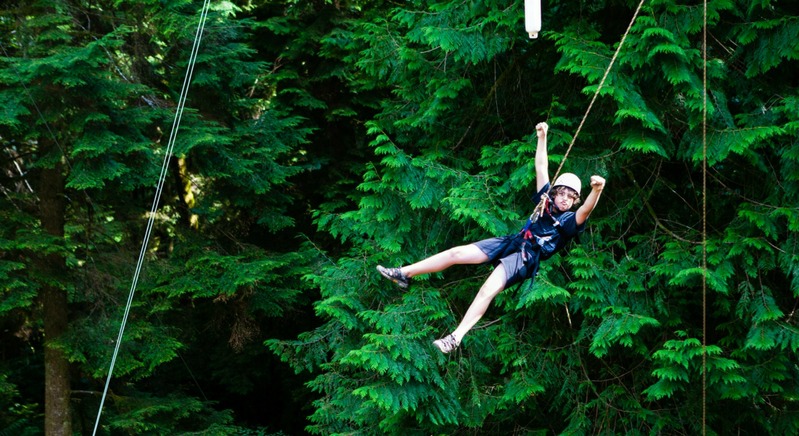 Does your child have an all-consuming passion for hiking or golf? Then sign them up for the Sunshine Coast Trail overnight camp or The First Tee Golf day camp. These programs will allow them to really dig into their favourite activity. They'll build valuable and skills and emerge more confident in their field of choice.
Whether it's sports, outdoor adventure or leadership development, the YMCA has something for everyone.
This post is sponsored by YMCA Camps of Greater Vancouver
Friendships. Self-exploration. Leadership. It all starts here, at YMCA Camps. At our camps, kids don't need cell phones to find each other or screens to keep them engaged. Friend requests happen in real time. With day, overnight and specialty camps offered across the Lower Mainland, Fraser Valley and Sunshine Coast, there's something for every kid at a Y camp. Find out more: gv.ymca.ca/camps  
Twitter  Instagram  Facebook
Harriet Fancott
Harriet Fancott is the Editor and Social Media Manager for Vancouver Mom. She has over 20 years experience in the arts, tech and mom-based blogging arenas. She lives in East Vancouver with her husband and son where they enjoy exploring all that Vancouver has to offer from festivals and events to playgrounds and beaches to sushi and ice cream (although not together).