You've booked the photographer, the date is set, now how to ensure everyone is at their best for this special day. After all, these photos are going to be on your walls for all to see!
We talked to professional portrait photographer, Brandi Mollica, a Vancouver-based photographer specializing in naturalistic family and lifestyle photography about her pro tips for the perfect family photoshoot.
I prefer film to digital … It slows me down and makes me happy. Also the look of film is beautiful so there is no need for filters.

– Brandi Mollica
5 tips for your photo shoot
Tip 1: Tell the kids
Let the kids know that a photographer (or person with camera) is coming to your house to take photos so they aren't taken by surprise or shocked into tears or hiding.
Tip 2: Feed the children
We all know how unpleasant 'hangry' children can be. Make sure they are well fed prior to the shoot. No one wants to feed kids during the shoot and risk spilled food on clean clothes.
Tip 3: Be comfortable
While wearing white photographs well, being comfortable is the most important thing. Brandi underscores that, colour and patterns don't really matter its all about what you like. 
Tip 4: Have favourite toys on hand
Have a favourite toy, book, or blanket handy, and think of activities you might like to have photographed during a lifestyle shoot such a working on a puzzle, making breakfast or even baby bath time in the sink.  
Tip 5: Relax and be yourself
Family photographers are pros are getting kids and families in a relaxed state. They come with their own bag of tricks to get people ready for their closeup.
Brandi  was born and raised in Texas but now calls Vancouver home. Her grandfather gave her his Olympus 35mm camera just before starting photography classes at the age of 16. Brandi specializes in maternity, newborn, kids, and families. Capturing natural unposed moments that refreshing and timeless.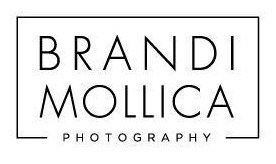 Book an appointment   www.brandimollicaphotography.com
Follow her on Facebook: @brandimollicaphotography
Follow her on Instagram:@brandimollicaphotography
Harriet Fancott
Harriet Fancott is the Editor and Social Media Manager for Vancouver Mom. She has over 20 years experience in the arts, tech and mom-based blogging arenas. She lives in East Vancouver with her husband and son where they enjoy exploring all that Vancouver has to offer from festivals and events to playgrounds and beaches to sushi and ice cream (although not together).