Q & A with Free Kick Timbits Soccer Camp
Looking for the best Spring Break soccer camps in Vancouver? Look no further, because Free Kick Timbits Soccer offers fun and active half-day camps for kids ages 6-12. Soccer is a great way to get your child moving and burning all their extra energy this Spring Break.
>>View the complete VM Picks Spring Break List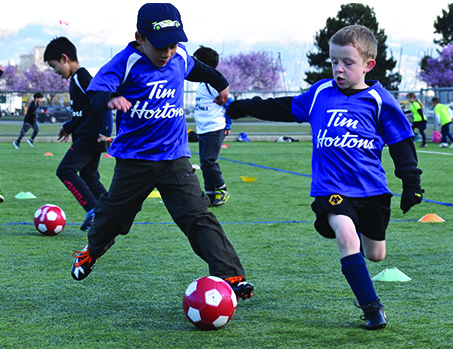 Q: Tell us about your Spring Break soccer camps in Vancouver?
We offer fun, active half-day Spring Break Soccer Camps in Vancouver at two wonderful locations : Jericho Turf and Shaughnessy Elementary School for kids ages 6-12. As a bonus all players receive a Timbits uniform, soccer ball, socks and a medal!  
Space is limited for their upcoming camps.

See dates and locations below:
JERICHO TURF (9AM – NOON)
March 14 – 18
March 21 – 25
SHAUGHNESSY ELEMENTARY (1PM – 4PM)
March 14 – 18 
Cost: $145
REGISTER today : FreeKickFC.com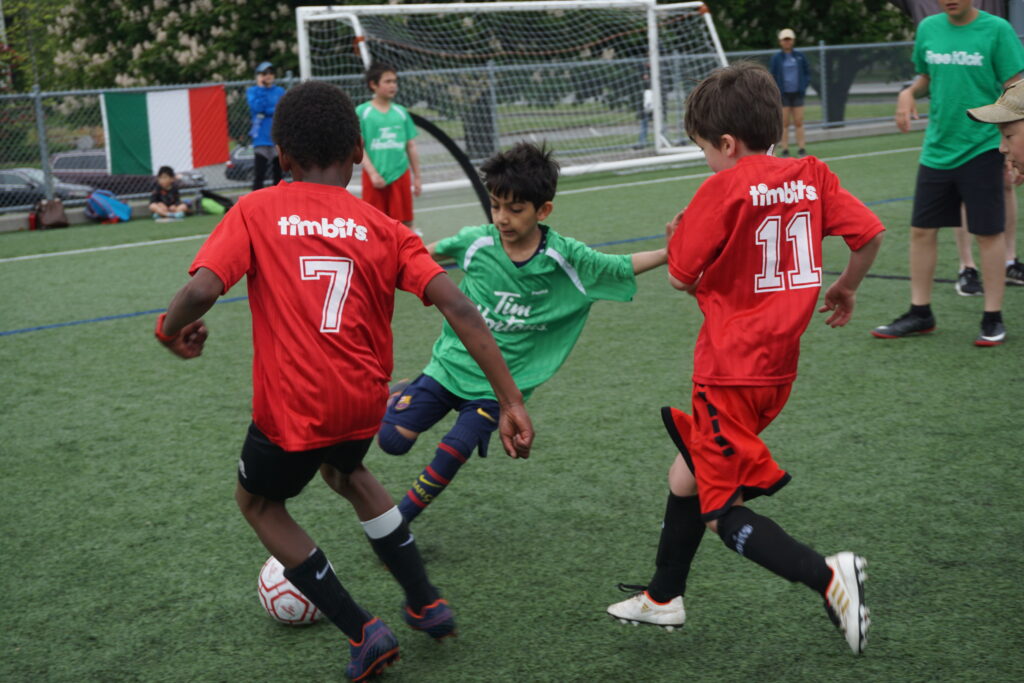 Q: What makes your Free Kick's Spring Break soccer camps unique?
As a former Hall of Fame National Team player, I really take pride in designing a fun, organized, inclusive and active playing atmosphere with a World Cup theme. Our Vancouver soccer camps come with a professional eye to give a joyful and high-quality training and play that comes from a deep experience.  Players are often surprised that soccer can be so much fun. Our camps are also open to players with all kinds of experience and levels – soccer should be a cross sport that kids play so they develop all round athleticism and fitness for their futures in multiple sports.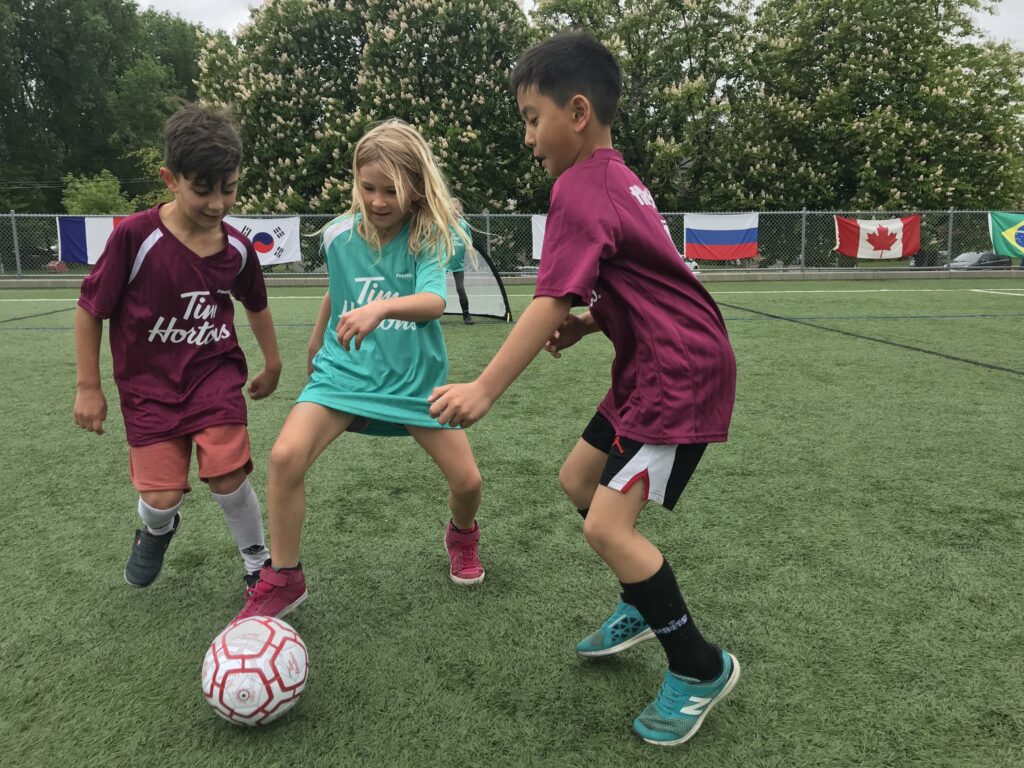 Q: What are 2 highlights of your soccer camp that kids will talk about?
The players love the swag with all of the beautiful Timbits soccer gear, ball and medal.  They look important, special and great in their uniforms. They also love the entertaining music, country flags and the World Cup spirit that we promote. I have been to ten men's FIFA World Cups so I love sharing the beautiful game with kids. Our goal is always to inspire the love of soccer for a lifetime so this gives them a spark to learn more. Canada is co-hosting the World Cup in 2026 and this is a World Cup year in Qatar so they will really benefit from this knowledge and inspiration.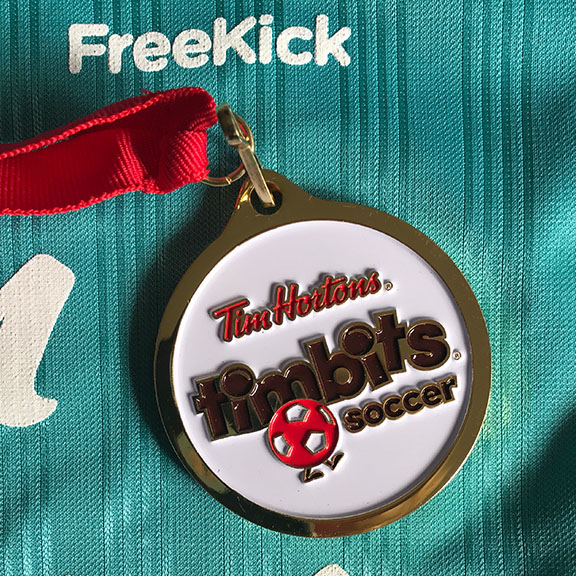 Q: What will kids learn at your Spring Break soccer camp?
That work can be fun! Each day is action-packed and over the week, we'll teach them that this is a great opportunity to learn dynamic skills and decision making all while playing lots of fun challenging games in a safe and connected environment. I have had the good fortune to develop from great coaches myself and I have been lucky to play in really fun conditions where aspects like conditioning, foot skills and tactical processes are disguised and designed into the play. You don't even know you're learning because you are having so much fun playing. Our Free Kick Team goal is always to keep players motivated and activated and then we take lots of breaks. We go hard, then we break, then we go hard. The kids love it! We have had so many happy and satisfied players!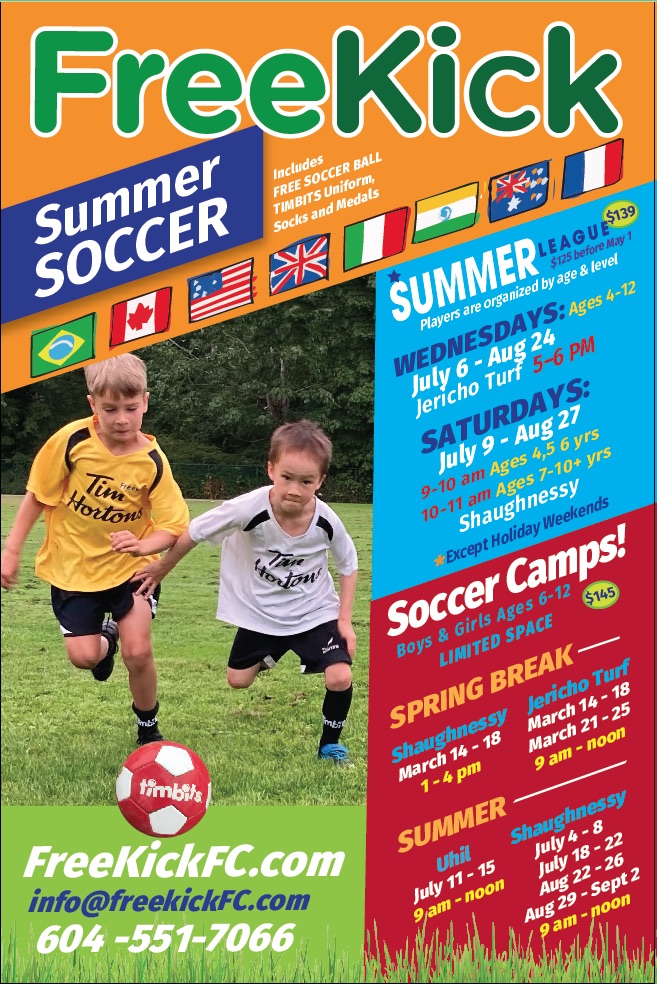 Thanks Free Kick. For more information about Free Kicks's Spring Break Camps, visit their website.
>> View our complete VM Picks: Spring Break List
This post is sponsored by Free Kick

Vancouver Mom
Would you like to write for us? We welcome well-written guest submissions with a local interest slant. Share your tips, review local businesses and highlight hot trends for Vancouver moms. Get all the info on our Contributor Page!