5 ways to make the most of your day at Cultus Lake Waterpark
With the recent heat wave, many Lower Mainland families were looking to water parks as a place to cool down and have fun. While there may be lots of options out there, Cultus Lake Waterpark – with so much to offer both you and your kids – is one of our favourite places to spend the day.
For 10 years Cultus Lake Waterpark has held the title of BC's largest water park, and this year they have made several updates families will appreciate. The family area at the centre of the park has been completely revamped and now includes a soft-floor wading pool your little ones will love. They have also added several covered picnic tables giving families the chance to stay in the shade when not in the water.
Planning ahead always makes the day go smoother – so here are our top 5 tips on how to make the most of your day at Cultus Lake Waterpark:
Get there early
There are lots of options in the park to set up camp for the day but if you want the best pick of the bunch, be sure to get there when the gates open. Pro-tip: there are ticket windows on both sides of the entrance. Make sure you check both side and pick the shortest one.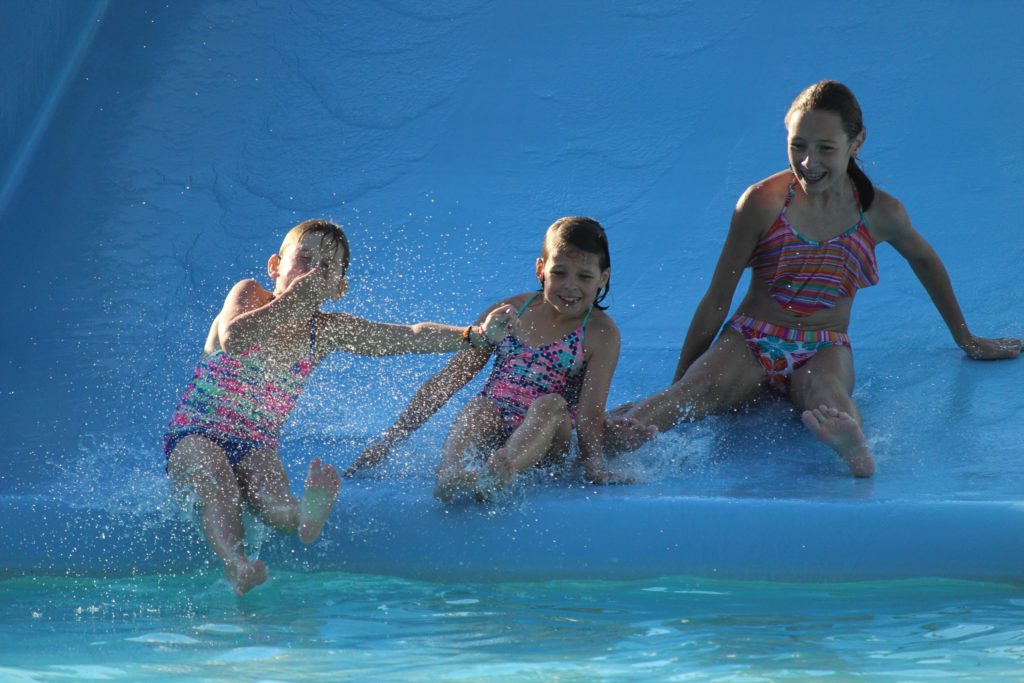 Bring your own food
There are loads of great food options available at the Waterpark but even still – unlike some other water parks – here you are welcome to bring in your own food. So if your child has dietary restrictions, or is just a picky eater, feel free to come in with food you know they will eat. Of course, alcohol, glass containers, sharp objects, and open drink containers are not allowed into the park. And leave your BBQs, other personal cooking devices, and outside restaurant food at home.
Don't be deterred by the rain
We know all too well that summer doesn't always mean sunshine in Vancouver. But don't let a few clouds or a little rain deter you from checking out the Waterpark. In fact – rainy days are often some of the best. With smaller crowds, kids can be sure to ride their favourite slides with shorter lineups. Plus the water is heated throughout the park and there are 5 hot tubs to enjoy as well.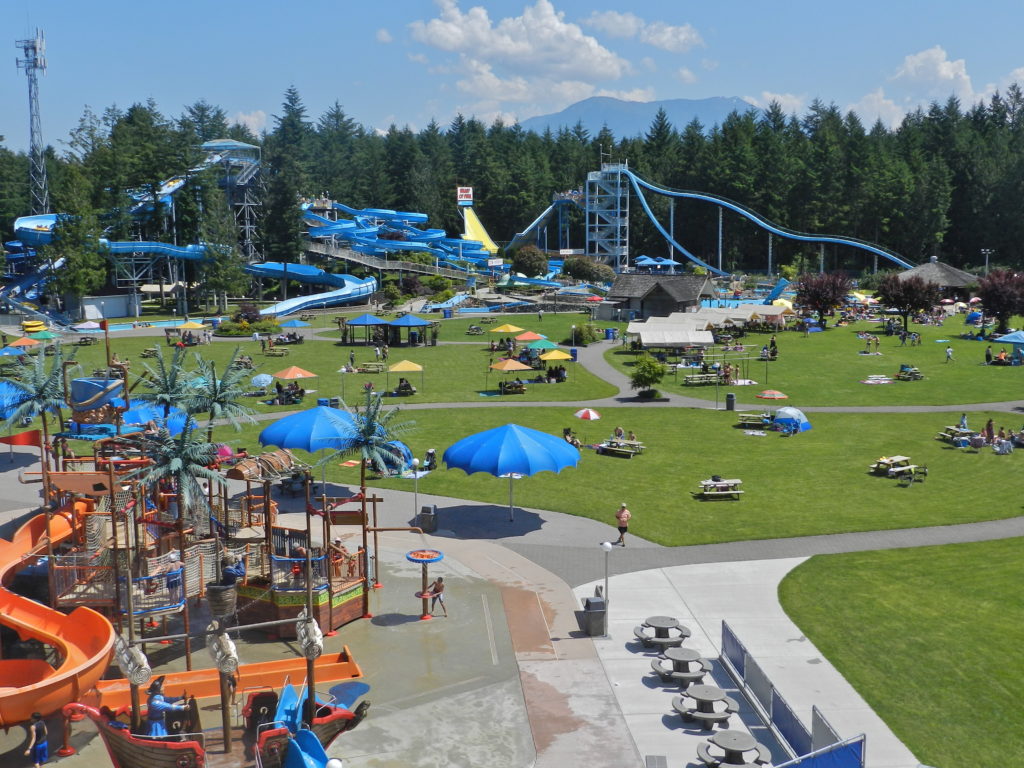 Take a break and then come back
Get a handstamp when you exit the park and you can return on the same day to ride the slides again. One great option is to take a break from the Waterpark, cross the street and check out the awesome Cultus Lake Adventure Park for a few hours. Pro-tip: check the back of your Waterpark ticket for a discount on the Unlimited Ride Wristband at the Adventure Park.
Use the rental options
Don't want to fill your car with stuff to take with you? No problem, you can rent lots of handy items in the park. Rental options include BBQs, lockers, lounge chairs, umbrellas, clean laundered towels, and clean laundered shorts. Life jackets are provided free of charge at the Waterpark and are required for small children.
>> Still have some time to spend at Cultus Lake? Check out these great options as well!
This post is sponsored by Cultus Lake Waterpark
Cultus Lake Waterpark is BC's biggest waterpark. Whether you want to spend the day relaxing, or seeking out thrilling waterslides, the park offers activities for people of all ages. Amenities include 18+ waterslides, 5 food outlets, locker and BBQ rentals, acres of green grassy space, over 150 covered picnic tables, 4 areas for children, 5 hot tubs and a lazy river. There is even a Night sliding event that takes place twice annually for those who want to hit the waterslides at night while listening to live bands.
Located in the Fraser Valley about an hour's drive from Vancouver. Open daily, rain or shine, from June 2nd to September 3rd.
Kelly Duran
Kelly is the Managing Editor for VancouverMom and Director of Corporate Development for Crisp Media. She can't function without her morning coffee and hates making school lunches - especially when she forgets its hot lunch day. When not out enjoying the city with her husband and two daughters she can be found on her laptop at a cafe working on her novel.