Dance, dance, dance! Find a Professional Studio for Your Tiny Dancer
Break out those dancing shoes on April 29 for International Dance Day. If you want your kids to learn about dedication, discipline, poise, and teamwork, consider signing them up for a dance class. There are dance studios all over the Lower Mainland offering classes for toddlers, adults, and everyone in between. From traditional ballet to street-style and hip hop, you'll be able to find whatever you're looking for whether it's a year-long competitive program or a three-month introductory class. Let's not forget the fun because dancing has many benefits including joy!
VM Picks for Vancouver Dance Studios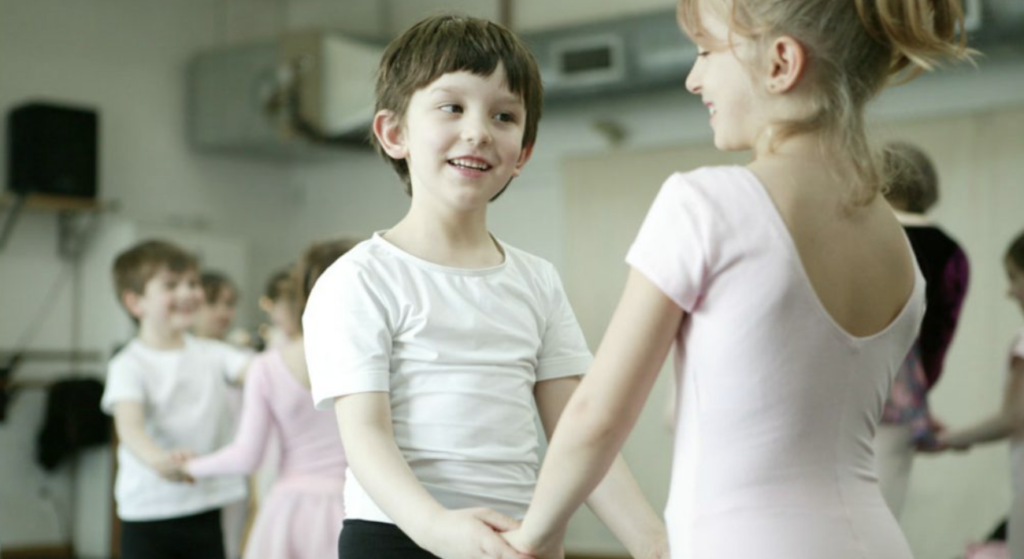 This well-established dance program is located on the ever-popular Granville Island and it offers classes and programs for kids as young as two through a two-year university diploma program. Home to the Arts Umbrella Dance Company, they have a strong program that caters to boys and young men (with boys-only classes and recitals) and girls. From creative dance to their general and professional streams, there are many programs for all manner of dances. A great place to take dance classes if you have multiple children, as they offer a variety of classes in all the fine arts fields with lots of coordinating time slots.
1400 Johnston St, Vancouver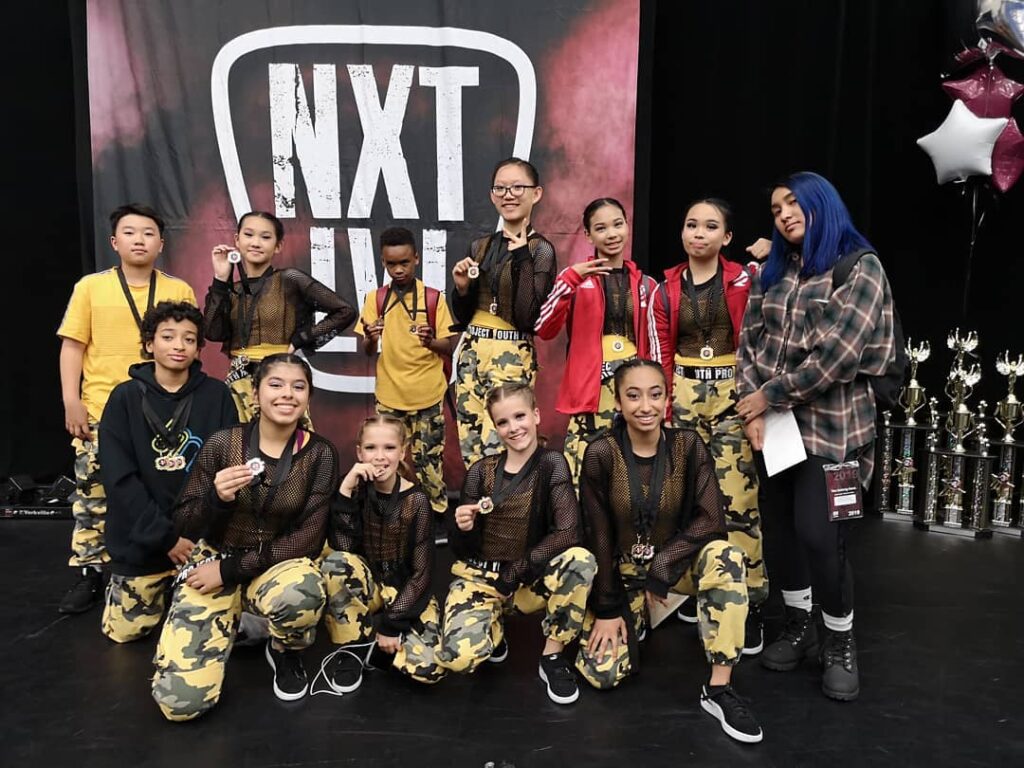 This studio is incredible, make sure you check out all it's offerings! Are street style and hip hop more your groove? Then Boogaloo Academy is the right fit for the creative dancer in your life! This award-winning dance studio offers recreational and competitive programs that seek to motivate students, increase self-esteem, build confidence and create community. Classes offered are for children of all ages in classical (ballet, jazz, contemporary, etc.) and street styles (hip hop, breakin', popping, and more). There's even a DJ workshop and a class dedicated to graffiti/street art.
8410 Ontario Street, #101, Vancouver
With more than 25 years in the dance community, Dance Co has grown from one location with two studios to two locations with thousands of square footage of dancing space. Dance Co trains beginners to professional level dancers and works with each student to build dancers in mind, body, and spirit. They offer the full gamut of dance specialties from ballet, tap, and jazz to musical theatre, hip hop, acro, and more. Be sure also to check out their aerial silks and tumbling programs.

In the Arbutus Village Shopping Centre and 5780 Fraser Street, Vancouver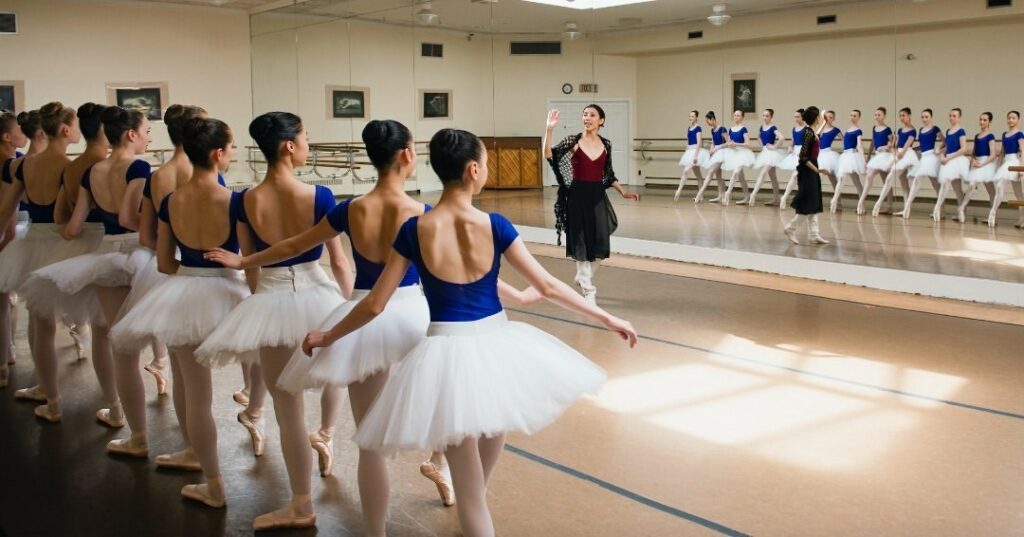 If your child is serious about ballet, Goh Ballet should be at the top of your list. The academy is considered one of Canada's leading professional youth ballet organizations, with more than 40 years of experience in Vancouver. Goh Ballet believes that dance should be a part of every child's upbringing. Classes are offered for students as young as three years old and become more progressive as dancers get older and gain more experience. Check out their impressive list of alumni for all your dance inspiration.
2345 Main Street, Vancouver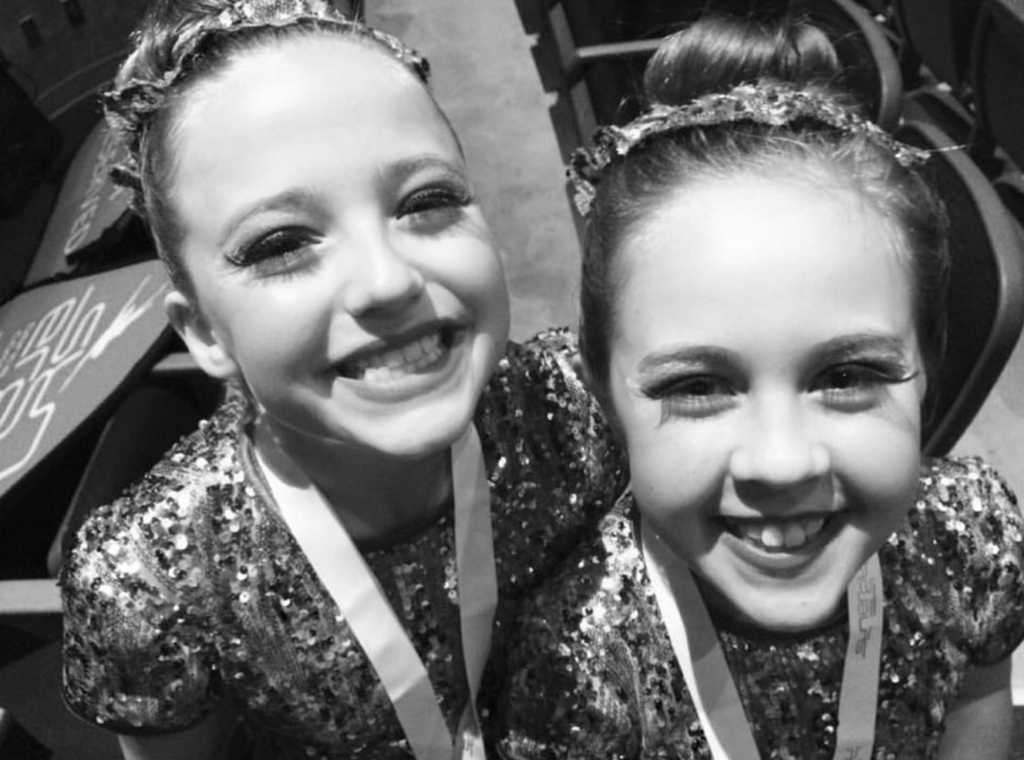 The Happening is, in a word, happening! This bustling Fraser St studio is the real deal. Their mission is to invest in kids and young adults as people first and as dancers second (hear hear!). They will nurture your child's joy in movement while helping them develop their technical skills. With classes and programs for the little ones to high school students, The Happening has activities for adults, too (ask about the adult hip hop!). They also have creative dance, tap, jazz, contemporary, and tap. Read more about what we had to say about the The Happening Dance Company here.
5460 Fraser Street, Vancouver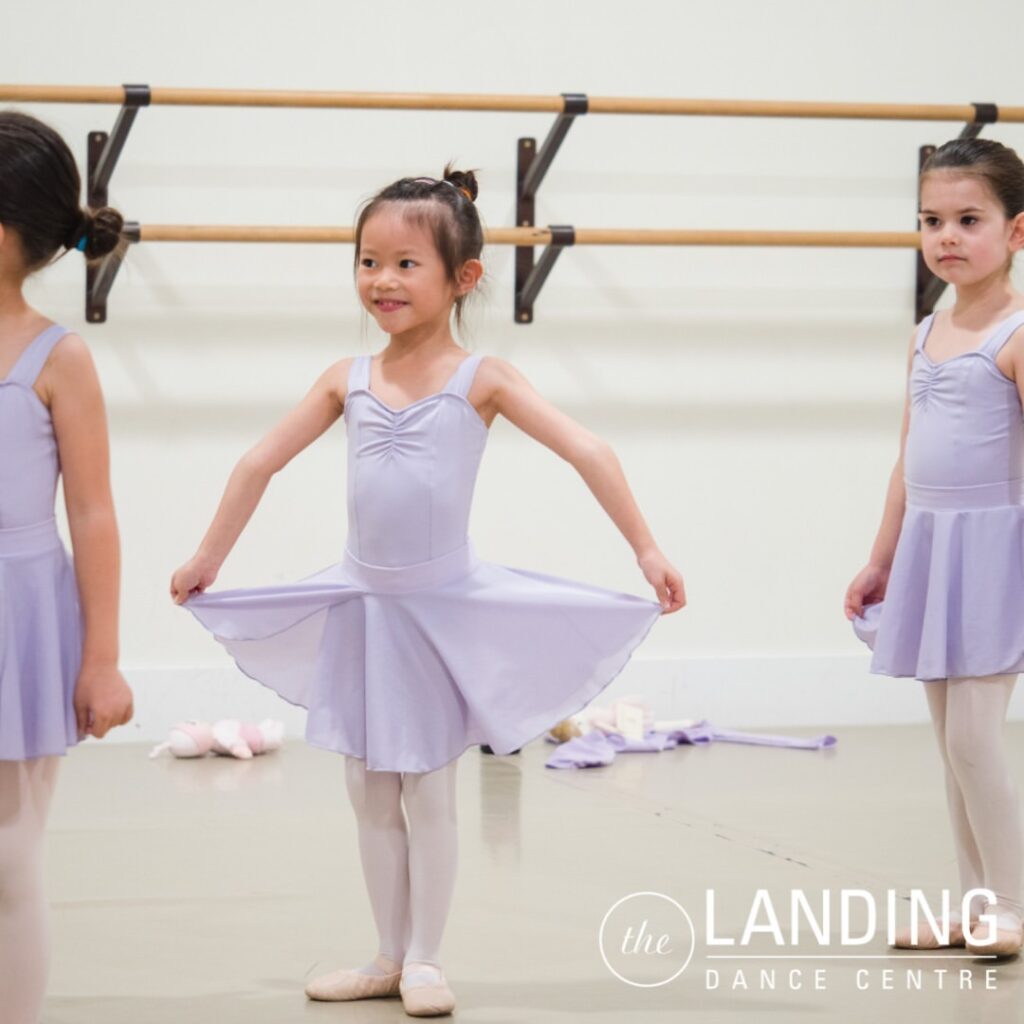 With eight studios, you are sure to find the right class for your little dancer. Kids will get into the groove at The Landing Dance Centre! Established in 2008, The Landing takes a holistic approach to dance training, focusing on the whole person and unlocking a training path to grow their full potential. Classes offered include contemporary, modern, acro, ballet, tap, hip hop, and more. Check out the pre-primary classes that start as young as 2.5 years old and prepare to swoon.
270 SW Marine Drive, Vancouver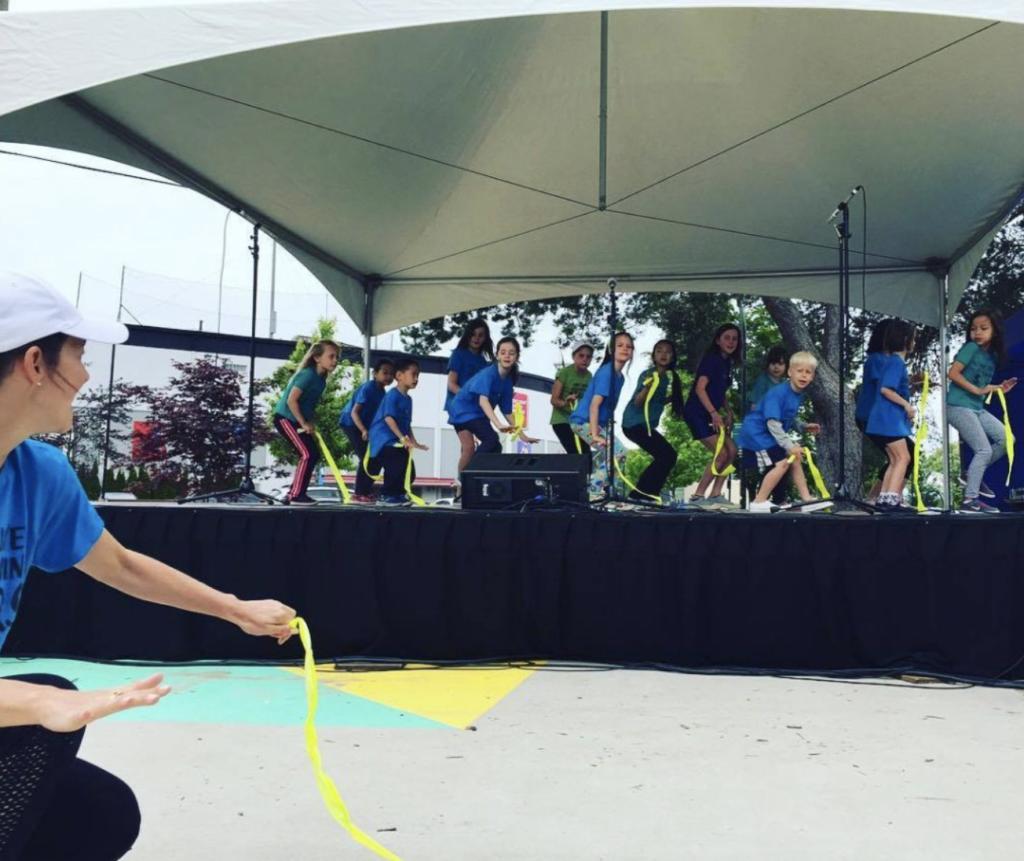 Did someone say musical? Vancouver Performing Stars (VPS) is a performing arts training program that offers a variety of music, theatre and movement classes for kids ages 1.5 to 17. VPS offer classes at local community centres and also at their home studio on Fraser Street. VPS' programs are continually growing with their students and their goal is to teach technique and confidence through song and play to encourage a love for the arts. Registration for their summer camps is now open.
3994 Fraser St., Vancouver
Our Top Picks for Dance Studios on the North Shore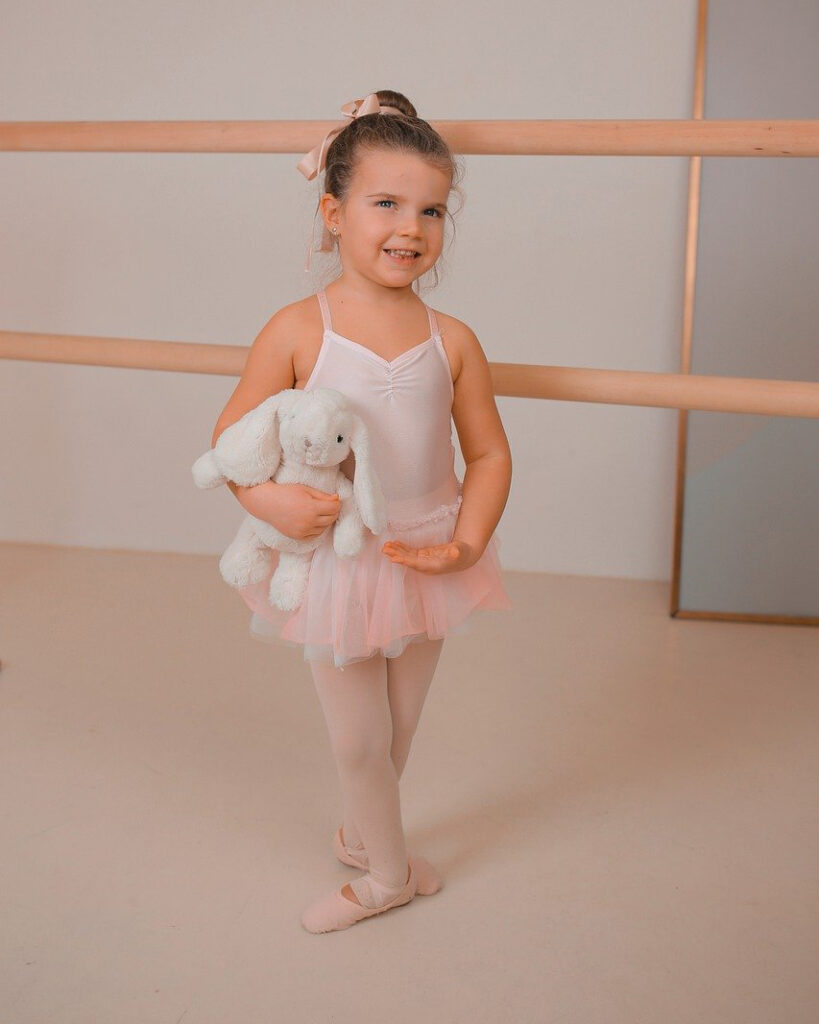 Looking for something for the younger crowd? Pink Petal Ballet is dedicated to helping raise a generation of confident, kind, and creative kids through learning dance and mindfulness. Kids learn the basics of dance and skills that will help them develop social bonds and feel more comfortable in a group. At Pink Petal, it's about more than just teaching kids proper dance techniques. Classes are specially designed for those between two and eight years old.
Various locations in North Vancouver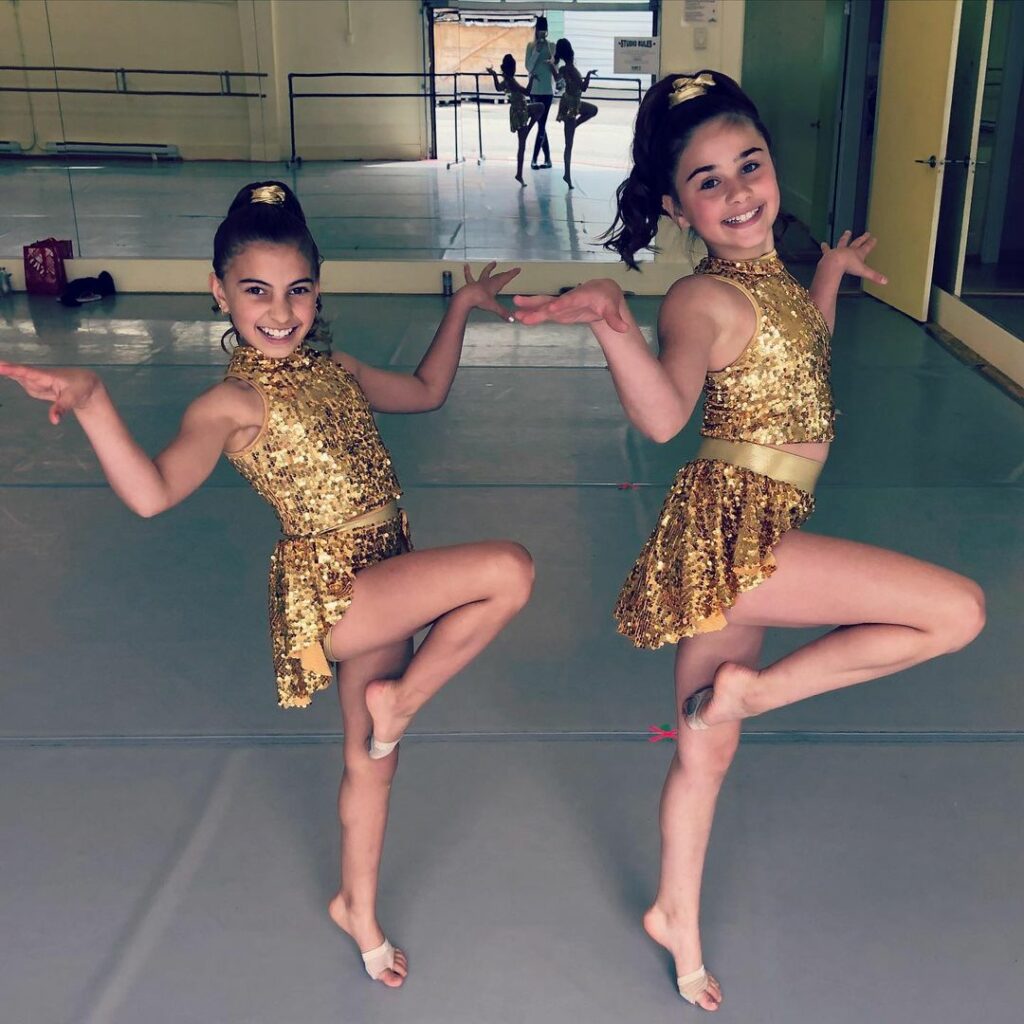 Friendships and community are an added bonus at Shift Dance Academy! For the past 11 years, Shift Dance Academy has been building its reputation as one of North Vancouver's leading dance studios. Shift focuses on creating a positive learning environment by instilling confidence in dancers, nurturing friendships and bringing together a sense of community. Classes are available for students of all ages and levels. Recreational, competitive, and half-day programs are offered at Shift.
1172 West 14th Street, North Vancouver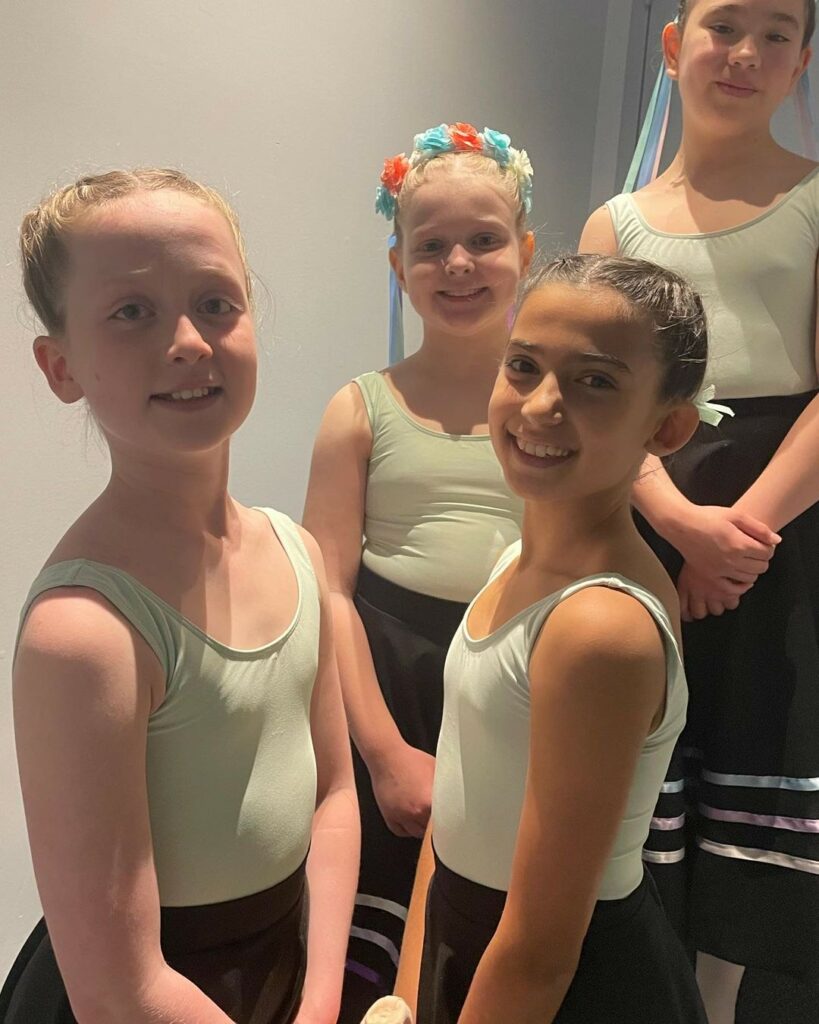 Vanleena Dance Academy is one of the most renowned and largest dance schools on the North Shore. More than 300 students, ages three to adult, are enrolled each year. The family-owned dance school has crafted its programming from many years of development and gives careful attention to each student's needs. Students are encouraged to explore a range of dance disciplines.
1152 Welch Street, North Vancouver and 1457 Marine Drive, West Vancouver
3994 Fraser Street, Vancouver
Dance Studios Across New Westminster, Ladner and Coquitlam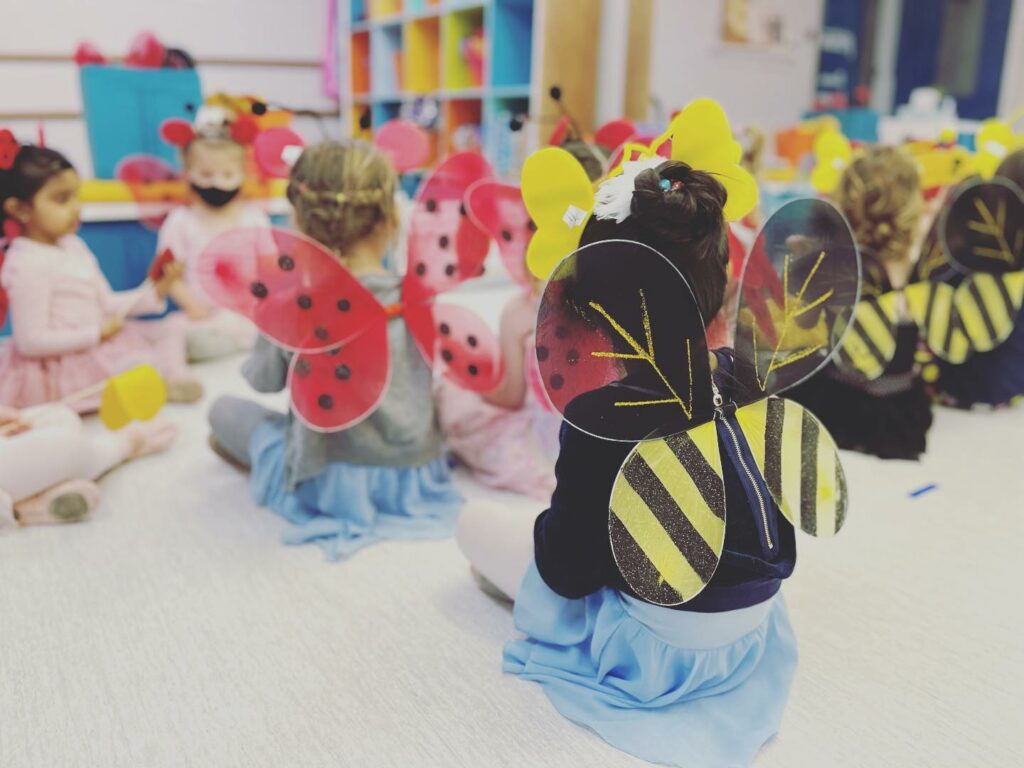 Imagination is highly encouraged at Kids & Youth in Motion. This studio knows how to make dance fun! Kids & Youth in Motion brings high-quality dance training to a non-traditional dance studio setting. Located in New Westminster, the studio engages students through the art of dance, imaginative play, and the power of creativity. Kids & Youth in Motion offers classes for kids of all ages. There's even a Babies in Motion class for pre-walking tots, specializing in various disciplines.
426 East Columbia Street, New Westminster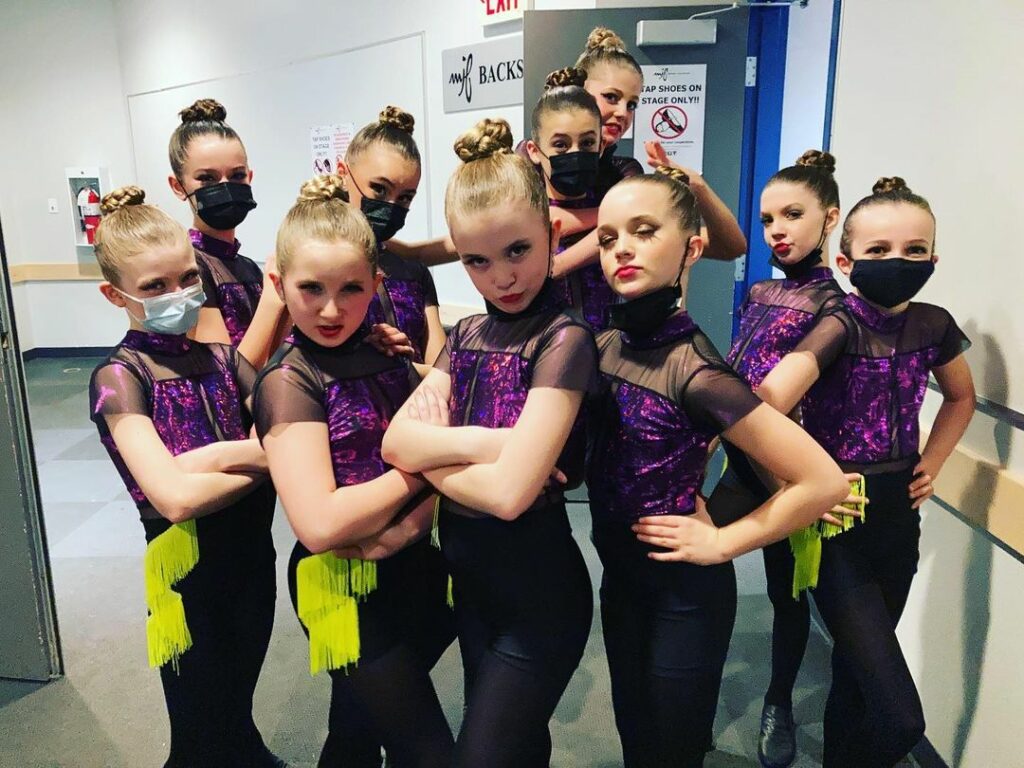 For dancers with an edge, make sure to check out Ladner's Studio West Dance. Dedicated to providing students with the highest quality of dance training through passion, gratitude, and excellence. Classes are offered from two years old to adult in various disciplines. Well known for their Rockstarz classes, you will want to make sure to check out their programs. Through Rockstarz, little dancers can unleash their inner rocker. Classes fill up fast!
 4866 Delta Street (2nd Floor) and 5202 Crescent Drive, Ladner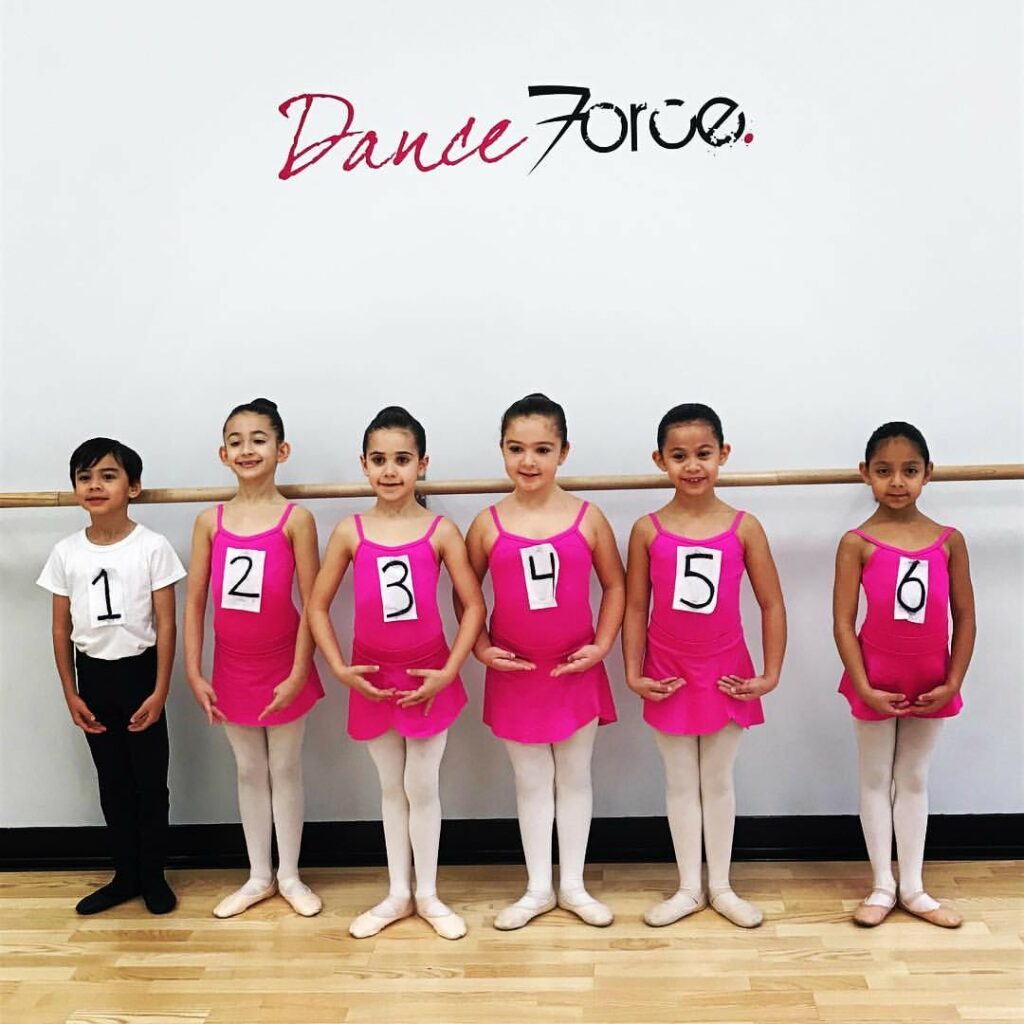 Feel the force! With more than 25 years of experience, DanceForce has offered dance training in Burnaby and Coquitlam. Through an Elite Company training program and recreational classes, dancers learn the values of commitment, effort, and teamwork. Classes are in jazz, ballet, contemporary, stage dance, and more. The school's award-winning musical theatre program support's its mission to create a triple threat dancer who excels in dance and singing and acting.
102 – 1020 Austin Avenue, Coquitlam
Top Picks for Dance Studios in Richmond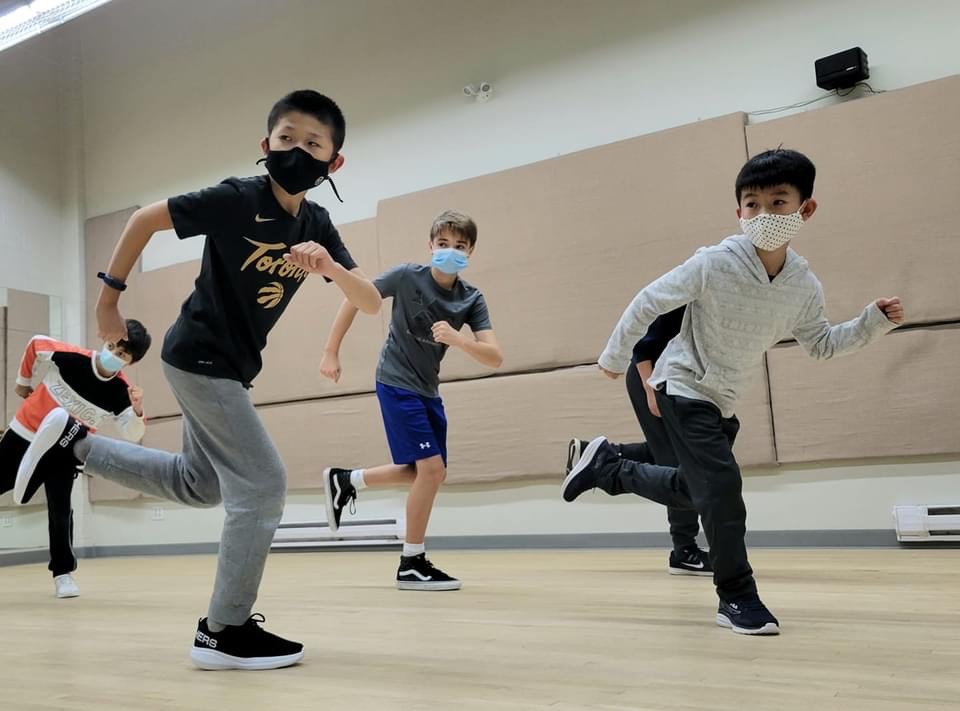 Looking for hip hop and more? The Richmond Academy of Dance has produced exceptional dancers and performing artists for 35 years. Professional and motivated teachers are committed to providing quality instruction across all disciplines. The academy also offers acting classes as well as those dedicated to body conditioning and anatomy so that dancers may gain greater awareness of their bodies and dive deeper into the study of movement.
7860 River Road, Richmond
This list is sure to help you find the right fit for the dancer in your life. If you are looking for more classes in the arts, make sure you visit us here. If it's summer camps you are on the hunt for, make sure you visit our VM lineup!
Amy Beeman
Amy Beeman has been working in morning radio for almost 20 years, first in her hometown of Prince George and now for 94.5 Virgin Radio with Jonny, Holly & Nira. Her interests include running half marathons, dancing in her kitchen, napping, blogging at According to Amy, and going on adventures with her twins, Lucy and Sam, and her son Stanley. Amy loves seeing the world through their eyes.
Lindsay Marett
Born and raised on the North Shore, Lindsay loves calling this picturesque part of the world home. After having spent more than 12 years working in a PR agency, Lindsay hung up her heels and stepped back to focus on life at home with her husband and two girls. She's still figuring out what she wants to be when she grows up, but you can bet it will involve writing … and eating cookies.