Britannia Shipyards National Historic Site, Steveston Museum and the London Heritage Farm are fully re-opened for summer 2021 with new programming.
Things are opening up all over! So get out there and experience some local history with the kids at one or all of these family friendly Steveston heritage sites.
Three family friendly heritage sites in Steveston
Britannia Shipyards
Open seven days a week from 12-4 pm
This authentic representation of a once-thriving community of canneries, boat yards, and residences dates back to the 1800s and tells the stories of the Chinese, European, Indigenous, and Japanese workers through true-to-life recreations of living and working spaces.
The kids will learn from costumed guides, historical demonstrations and vintage wooden boats moored along the docks (check Facebook/Instagram for daily schedules).
Kids aged 6-10 can engage with the site as they work through a new activity booklet and play the role of a junior boat builder.
Afterwards, enjoy a feast of lobster rolls, lobster bisque, lobster mac and cheese or grilled cheese, from Salty's Lobster Shack food truck, open Wed-Sun 11:30 am-7:00 pm.
London Heritage Farm
The outdoor space is open from dawn to dusk every day. The farmhouse, demonstrations and gift shop are available on weekends from 12-4 pm
This four-acre, agricultural park reflects rural life in Richmond in the early 1900s and features a historical Edwardian-era farmhouse and heritage barn nestled among rolling lawns and colourful garden beds.
The kids will love the live demos churning butter or old fashioned laundry as well as exhibits, a chicken coop, picnic area, fruit tree and ornamental gardens.
Pick up some delicious local jams and teas and heritage-style gifts at the gift store on your way out!
Steveston Museum's Japanese Fishermen's Benevolent Society Building
Open on weekends from 12-4 pm
Check out the fascinating exhibits on Japanese Canadian experiences in Steveston. A docent will fill you in on the experiences and contributions of the local Japanese community over the last 150 years.
Please note: Masks are still mandatory inside all City of Richmond buildings. Admission is free and pre-registration is not required.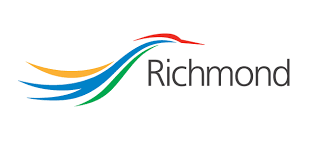 The City of Richmond's heritage sites highlight different aspects of Steveston's rich history including Britannia Shipyards National Historic Site, Steveston Museum and the London Heritage Farm. www.richmond.ca
Vancouver Mom
Would you like to write for us? We welcome well-written guest submissions with a local interest slant. Share your tips, review local businesses and highlight hot trends for Vancouver moms. Get all the info on our Contributor Page!