Celebrate Summer at Richmond Maritime Festival
Richmond Maritime Festival
Ahoy, adventurous souls! Get ready to embark on a maritime journey like no other at the much-awaited 20th annual Richmond Maritime Festival. This maritime extravaganza will take place at the enchanting Britannia Shipyards National Historic Site from August 26 to 27, 2023. And the best part? It's absolutely FREE and open to all ages! Grab your picnic blankets, sunscreen, and curiosity, for this summer, we're diving headfirst into a sea of delights!
Setting Sail for Summer Fun at the Richmond Maritime Festival
What Awaits You at Richmond Maritime Festival?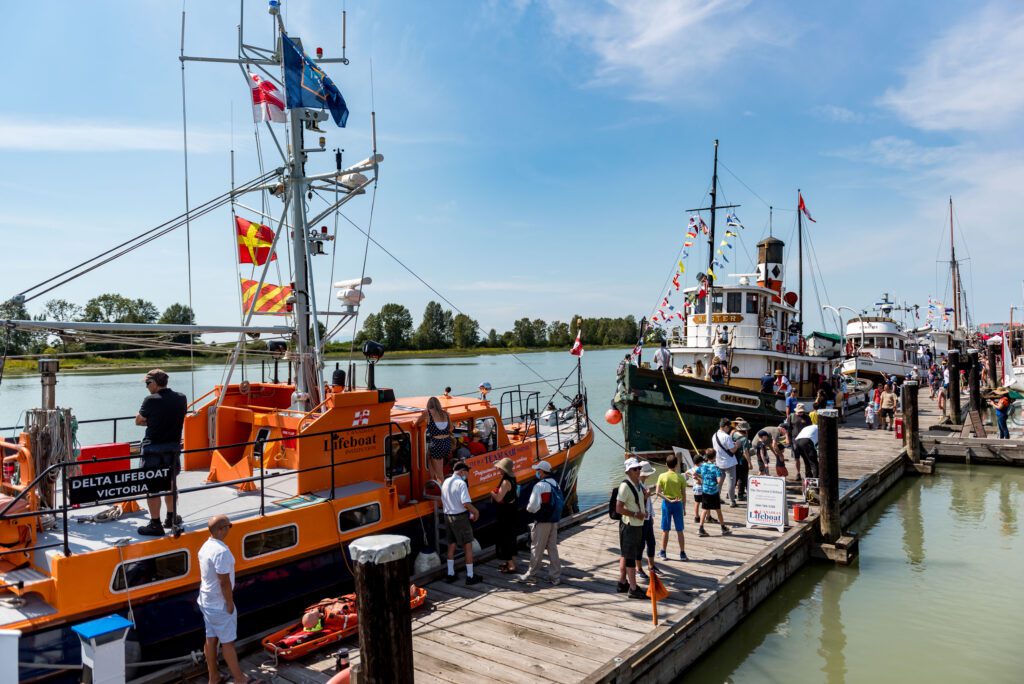 Picture this: an 8-acre Historic Site brimming with maritime wonders, where surprises lurk around every corner. The oldest shipyard in British Columbia comes alive with the natural and nautical splendor, drawing visitors into a world of maritime-themed activities. Experience live music, tantalizing food truck aromas, talented artists, and a breathtaking display of wooden boats at Richmond Maritime Festival!.
Three Cool Things Kids (or Families) Can Do
1. Festival Performances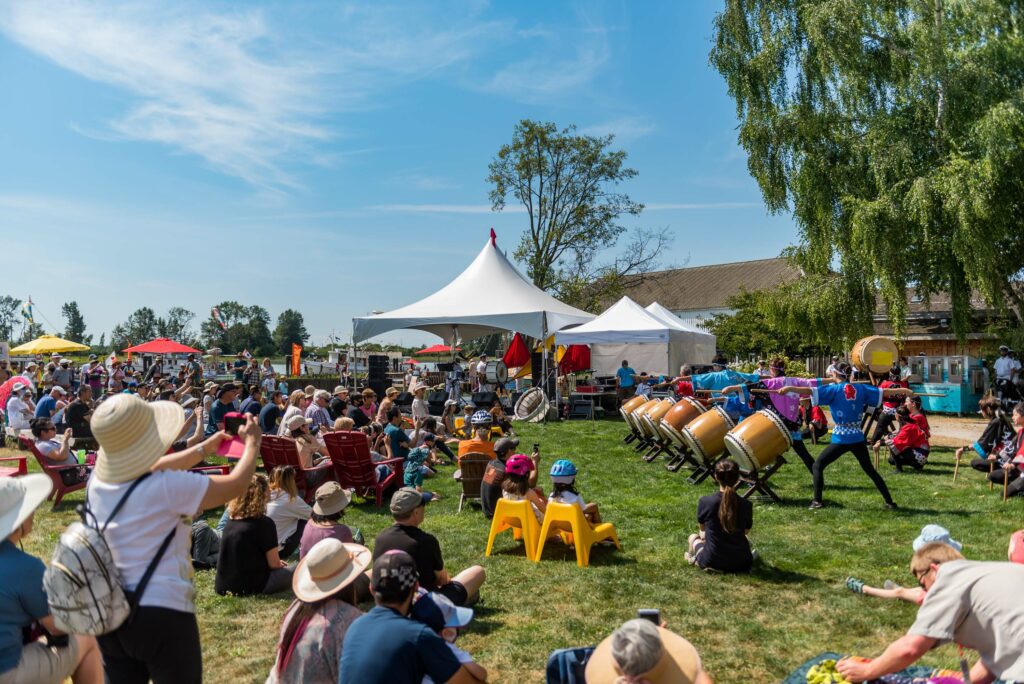 Brace yourself for an enthralling experience as live musicians and roving performers take the stage. Get ready to meet festival favorites: Rikki the Rat, Mimi the Mouse, Lulu the Mermaid, and the newest character, Seagal the Seagull! Furthermore, get your dancing shoes on, because fun and interactive performances await!
2. Arts & Crafts
Unleash your creative side at the hands-on craft areas. Try out the mesmerizing art of cyanotype printing, learn the art of simple origami (Japanese paper-folding), or craft your very own souvenir button to cherish forever. The possibilities are as vast as the ocean!
3. Family Cool Down Zone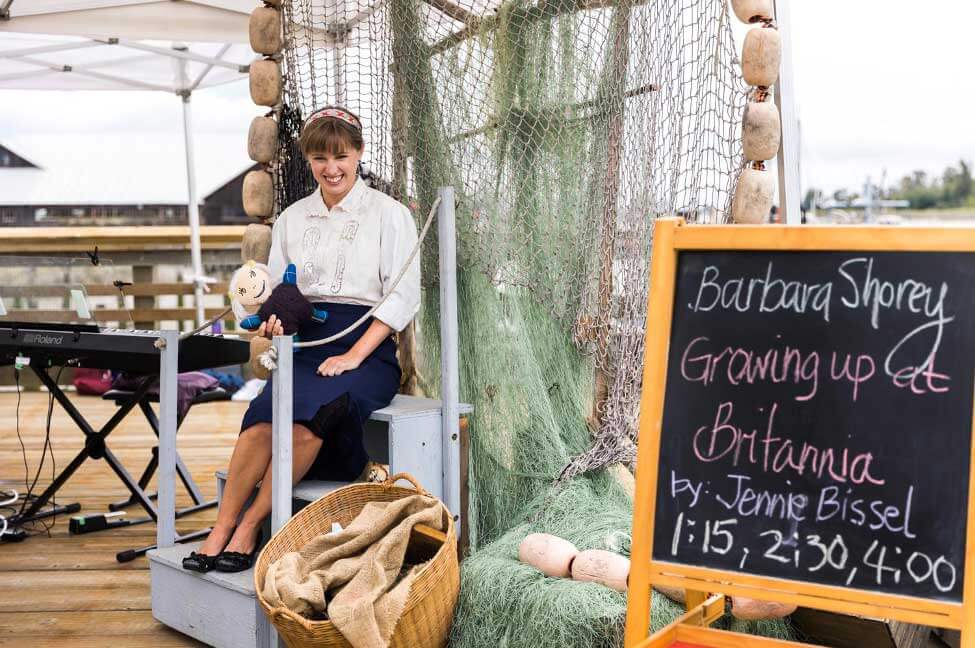 When the summer sun blazes, head to The Captain's Quarters for a much-needed cool down. Learn to tie knots with the Sea Scouts and embrace the shade. Feeling adventurous? Test your maritime skills by floating your very own cork boat in our special water feature. Ahoy, captain!
How Should Families Prepare for their Adventure?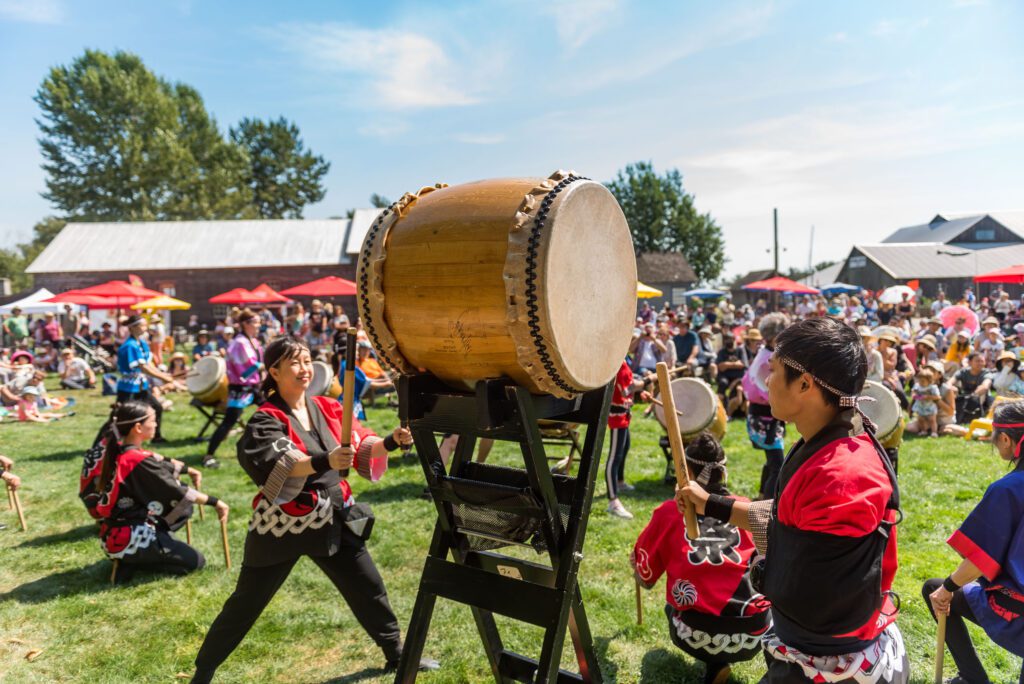 Fear not, intrepid explorers, for the festival grounds will be equipped to handle strollers with ease. Pack your picnic goodies and relish a leisurely family feast, or indulge in the mouthwatering treats available at our on-site festival food stalls. To ensure smooth sailing, plan ahead and check out www.richmondmaritimefestival.ca/about/getting-festival for information on various transportation options to reach the event.
What's the Buzz After the Festival?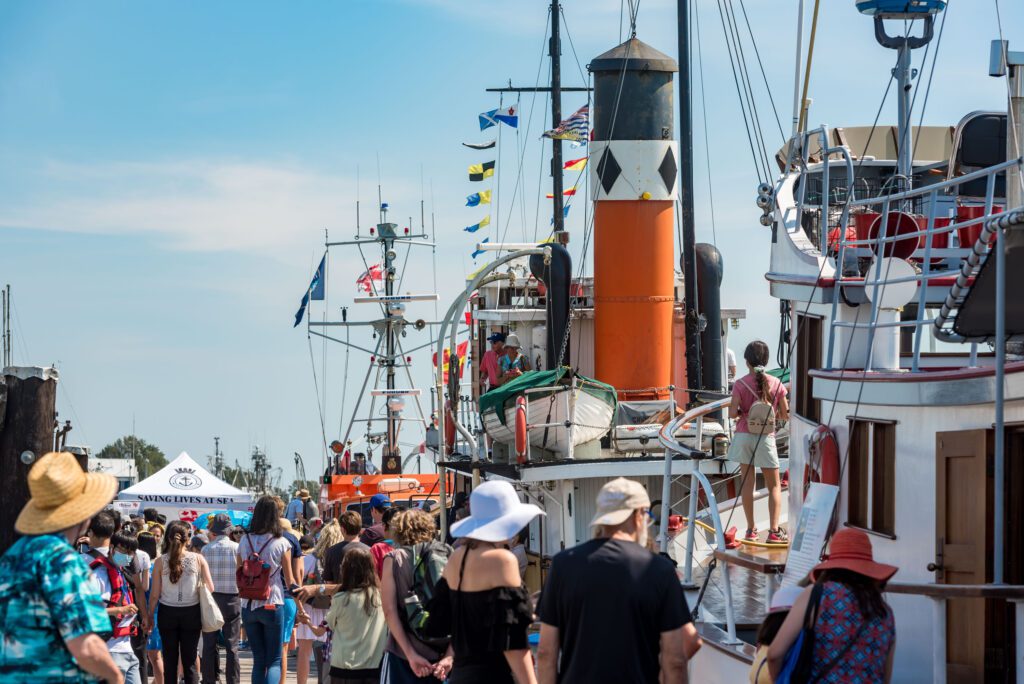 Visitors of all ages, will be captivated by the wonders of the Richmond Maritime Festival. Hearts aflutter at boat displays, lucky souls board these maritime marvels for a truly unique experience. Families charmed by historic site year after year! Meanwhile, newcomers, will be left in awe, promising to return and relive the maritime magic.
Why is Richmond Maritime Festival a Must for Your Summer Bucket List?
You will lose yourself in live music, artists' presentations, historical exhibits, and be captivated by model boat displays. Engage with the community at outreach booths, and best of all, get up close and personal with the wooden boats docked on display at the Shipyards' docks. But that's not all – international food trucks like Takenaka and Dos Amigos will satiate your taste buds, and cool treats from Crema Ice Cream and Angel's Gelato will keep you refreshed.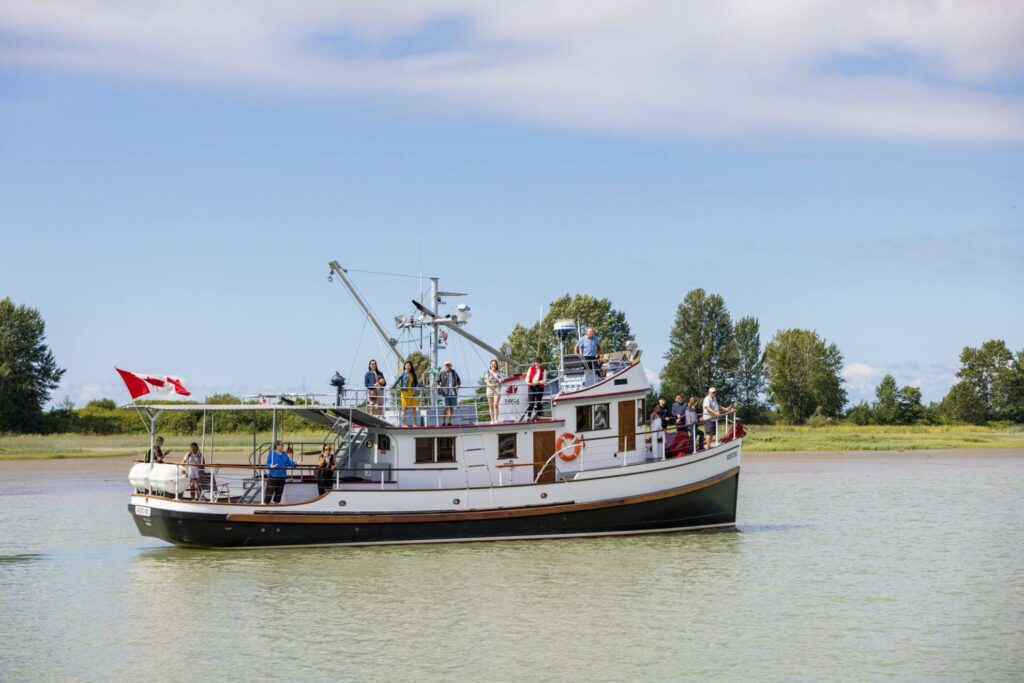 For an adventure beyond compare, embark on the Fraser River Boat Tours aboard the MV Gikumi, a beautifully restored 1954 west coast work boat. An exploration of the Fraser River's majesty awaits you on this two-hour tour.

>>Adult tickets $90 + GST
>>Children aged 8 to 12, $80 + GST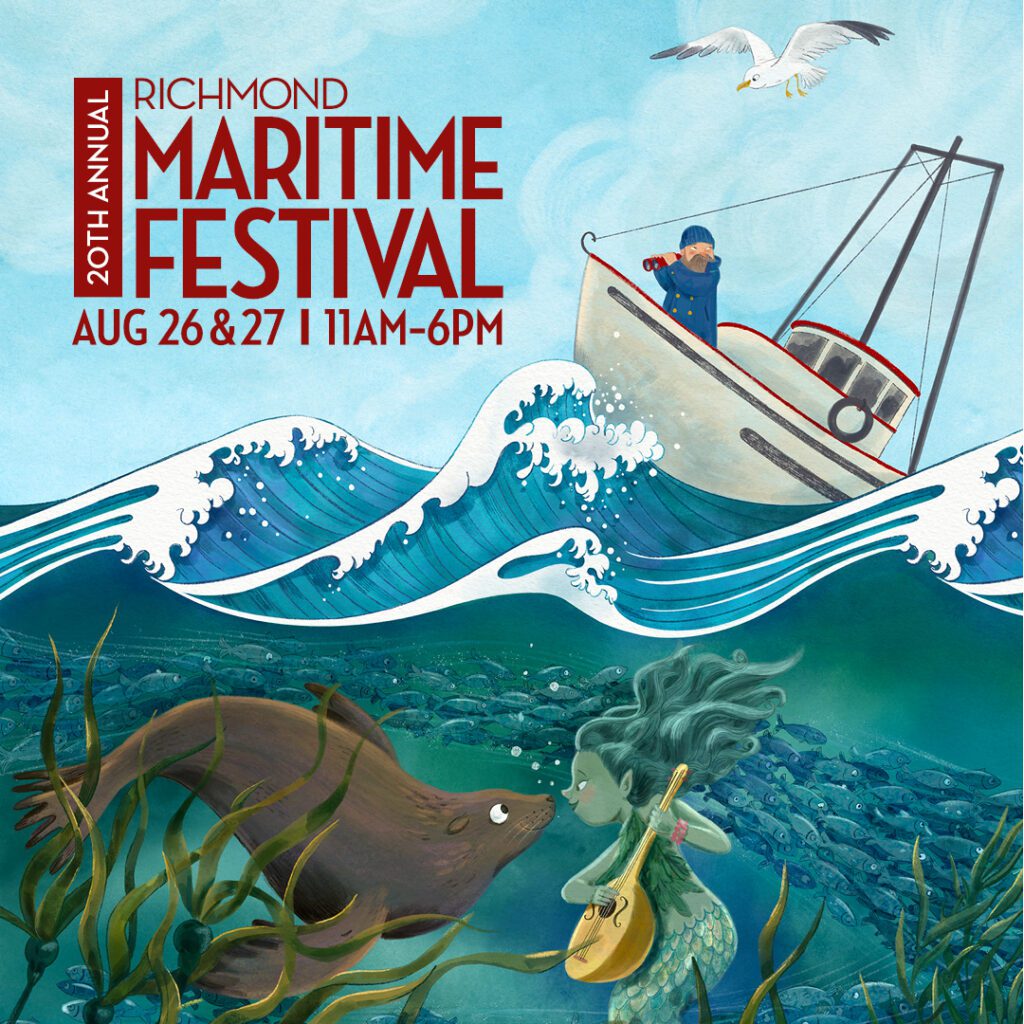 With live music, interactive performances, arts and crafts, family cool down zones, and an array of food delights, there's something for everyone to cherish. Set sail to Britannia Shipyards for a weekend of maritime magic and unforgettable memories! Join the fun-filled event!

When: August 26 & 27, 2023
Time: 11am-6pm

For more details about this event visit: www.richmondmaritimefestival.ca

This post is sponsored by The Richmond Maritime Festival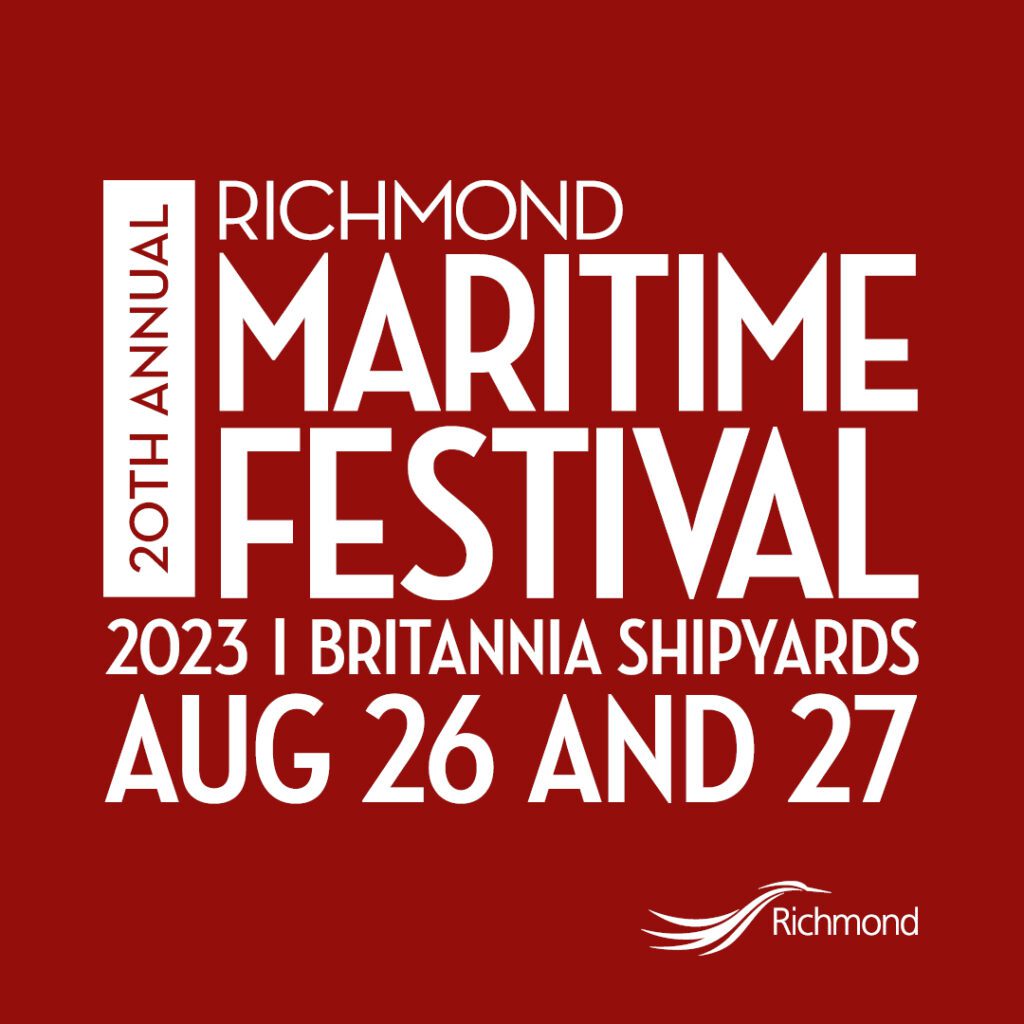 The Richmond Maritime Festival sets sail to celebrate life past and present on the Steveston waterfront. With fun for landlubbers and nautical buffs alike, this family-friendly event is a tidal wave of excitement! Get ready to dive into the festivities!
Vancouver Mom
Would you like to write for us? We welcome well-written guest submissions with a local interest slant. Share your tips, review local businesses and highlight hot trends for Vancouver moms. Get all the info on our Contributor Page!