Top Pumpkin Patches around Vancouver
Photo credit: Pexel
Hey Instagram, get ready for pumpkin-picking cuteness! Here are our fave pumpkin patch picks to get you in the seasonal mood. All you need now is a scarf and a pumpkin-spiced latte, amirite?
Top pumpkin patch picks around Vancouver
Vancouver Pumpkin Patches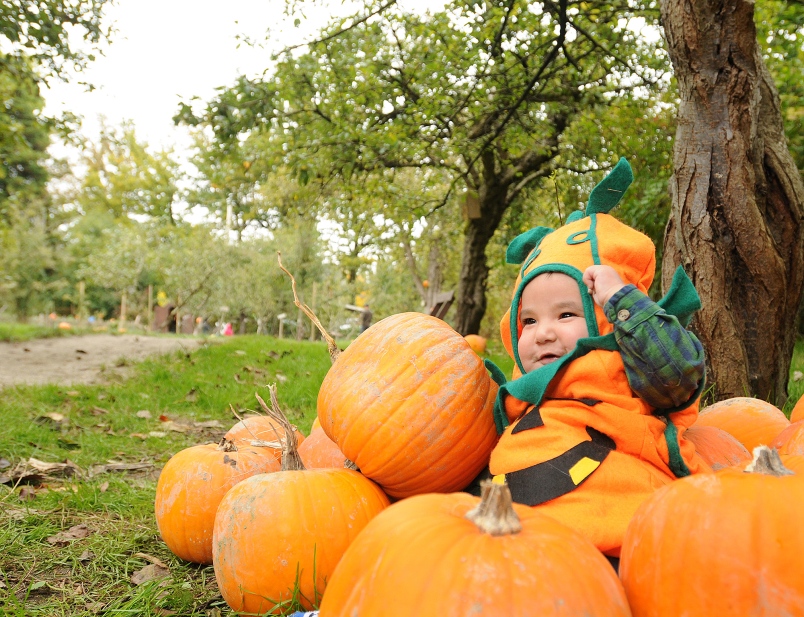 Southlands Heritage Farm is a perfect for low-key, local option. This small but lovely urban farm offer pumpkins and apples, minus the hoopla. Kids can meet the goats, sheep, chickens, chicks, and horses, pick a pumpkin from the Old Apple Orchard and sit by the fire.
6767 Balaclava St, Vancouver – Open September 25

Richmond BC Pumpkin Patches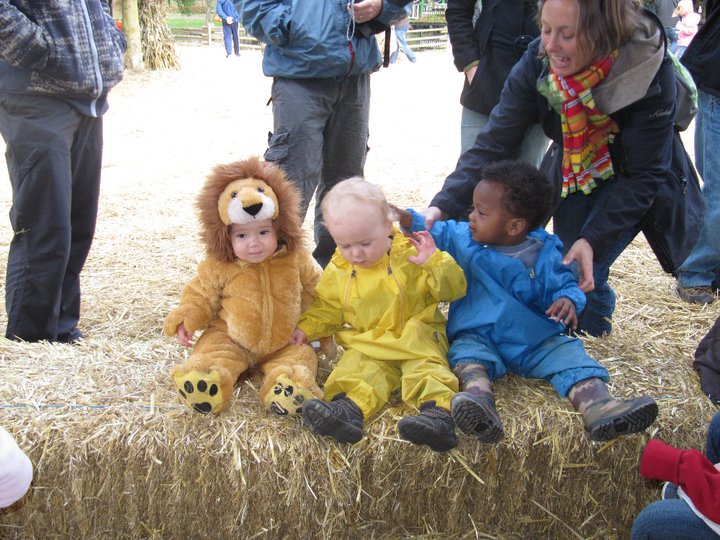 Perhaps because of its proximity to Vancouver, Richmond Country Farms is always busy but worth the visit. Try to come at a non-peak period if your schedule allows, or even a drizzly day. There is an undercover hay tent where the kids can frolic, covered wagon rides with sing-along out to the pumpkin patch and a stage area to eat the post-patch apple. Costumed entertainers (Korny Corn and Polly Pumpkin!) and a farm band provide colourful entertainment and the kids love the barnyard animals.
12900 Steveston Hwy, Richmond – Opens September 30
Delta Pumpkin Patches
This family-friendly farm is a spring-to-fall favourite. The highlight each year is the pumpkin patch, where you can grab a wheelbarrow and head out into the fields to pick the perfect pumpkin with your own little pumpkins. They sell ornamental gourds, cornstalks, miniature and full-sized hay bales and sweet sugar pumpkins for baking or cooking. Bonus: They light up 100 hand carved pumpkins every night for the last ten days of October.
4690 Kirkland Rd, Delta
Surrey Pumpkin Patches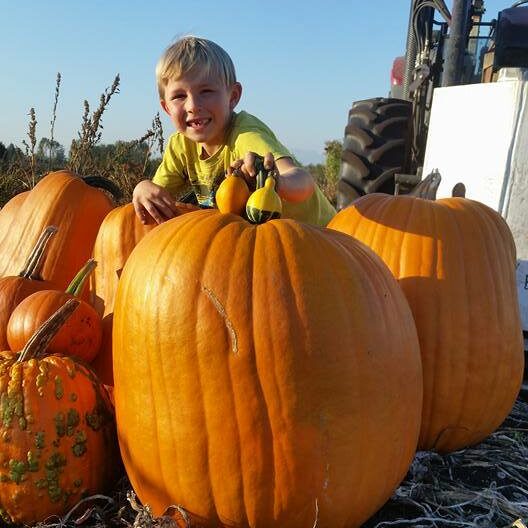 This sprawling three-acre pumpkin patch offers a wide variety of pumpkins, a
general store selling local fresh pesticide-free produce and naturally raised beef products, and most importantly, hayrides! Head down to the pumpkin patch in your own tractor-pulled wagon. Plexiglass installed between the middle of the wagon.
 8390 172 St, Surrey – Opens September 30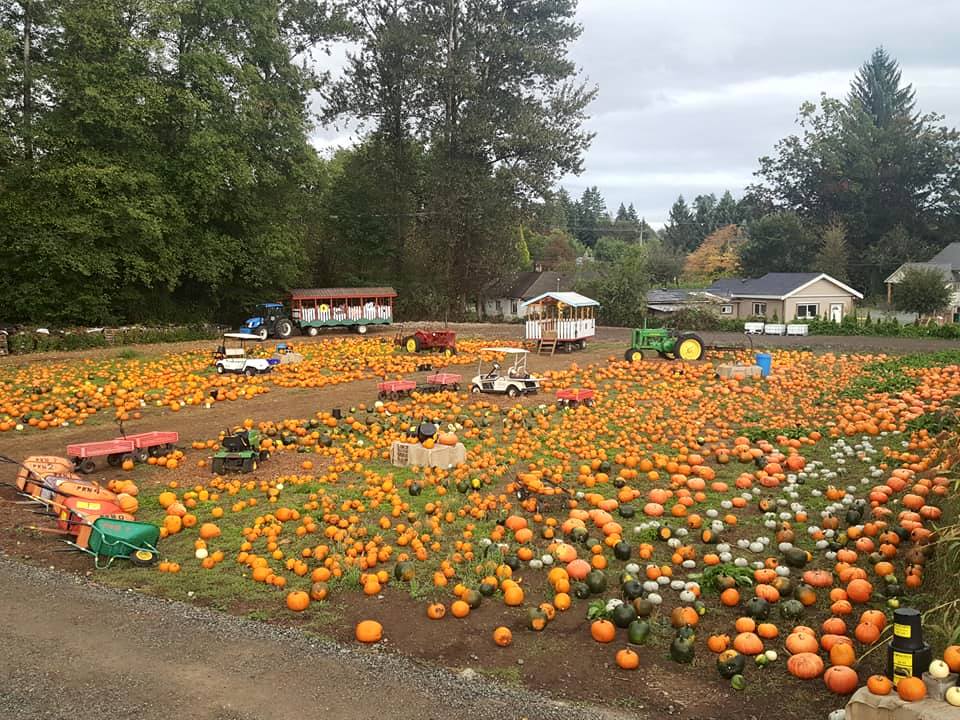 This smaller patch features a  hay ride (with stops at a chicken coop and goat palace!), kid friendly haunted house, hay maze, face painting and a nice variety of pumpkins.
18730 88 Ave W, Surrey, (604) 882-1344 – opens October 1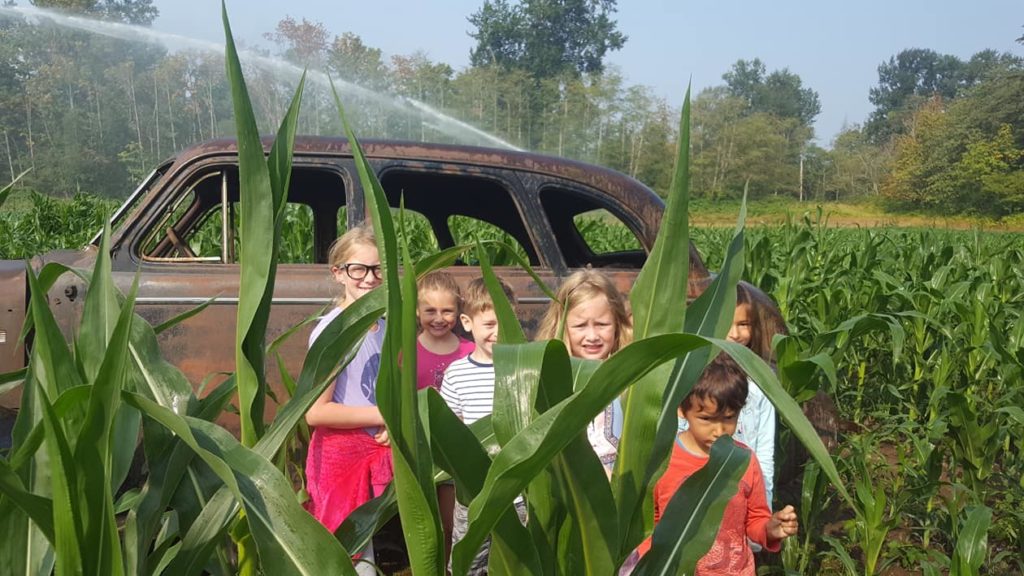 Open every weekend in October, this fan fave features wagon rides, a mini corn maze, petting zoos, and play areas (fire truck, Tonka Toy, and Boat) for $7.50 (cash only). Pumpkins are extra and priced by size. Food trucks are on-site on weekend.

18507 20 Ave, Surrey – Opens September 23
Langley Pumpkin Patches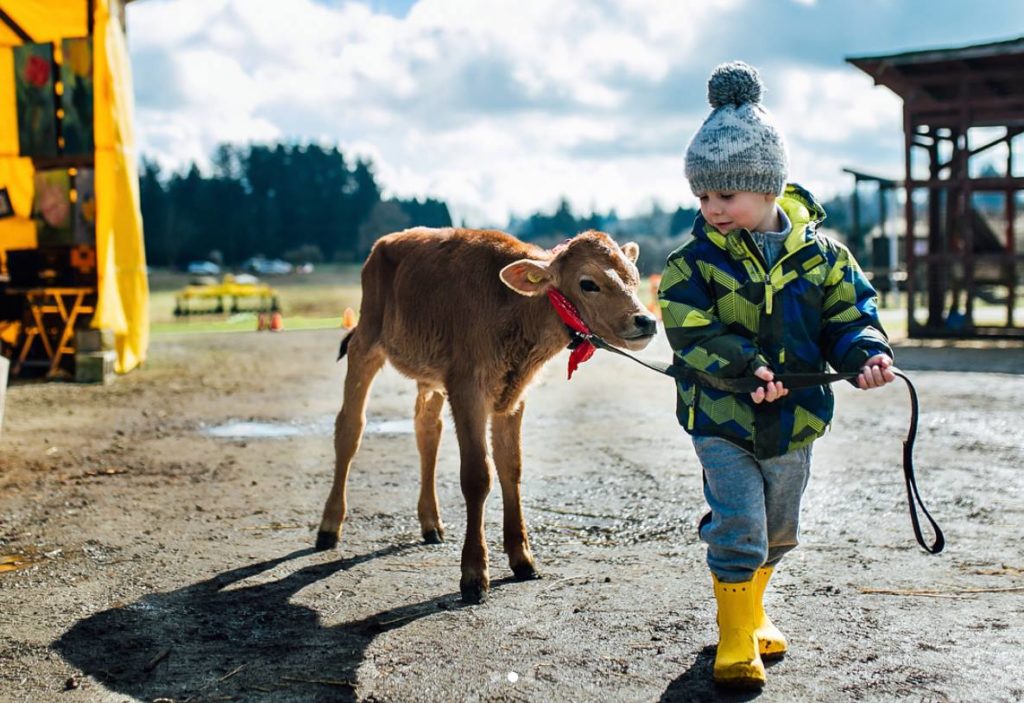 This patch wins for most Instagram-worthy moments, with cute baby animals, hayrides, and chainsaw-wielding pumpkin carver. And pumpkins, of course.
24990-84 Avenue Langley, BC – September 25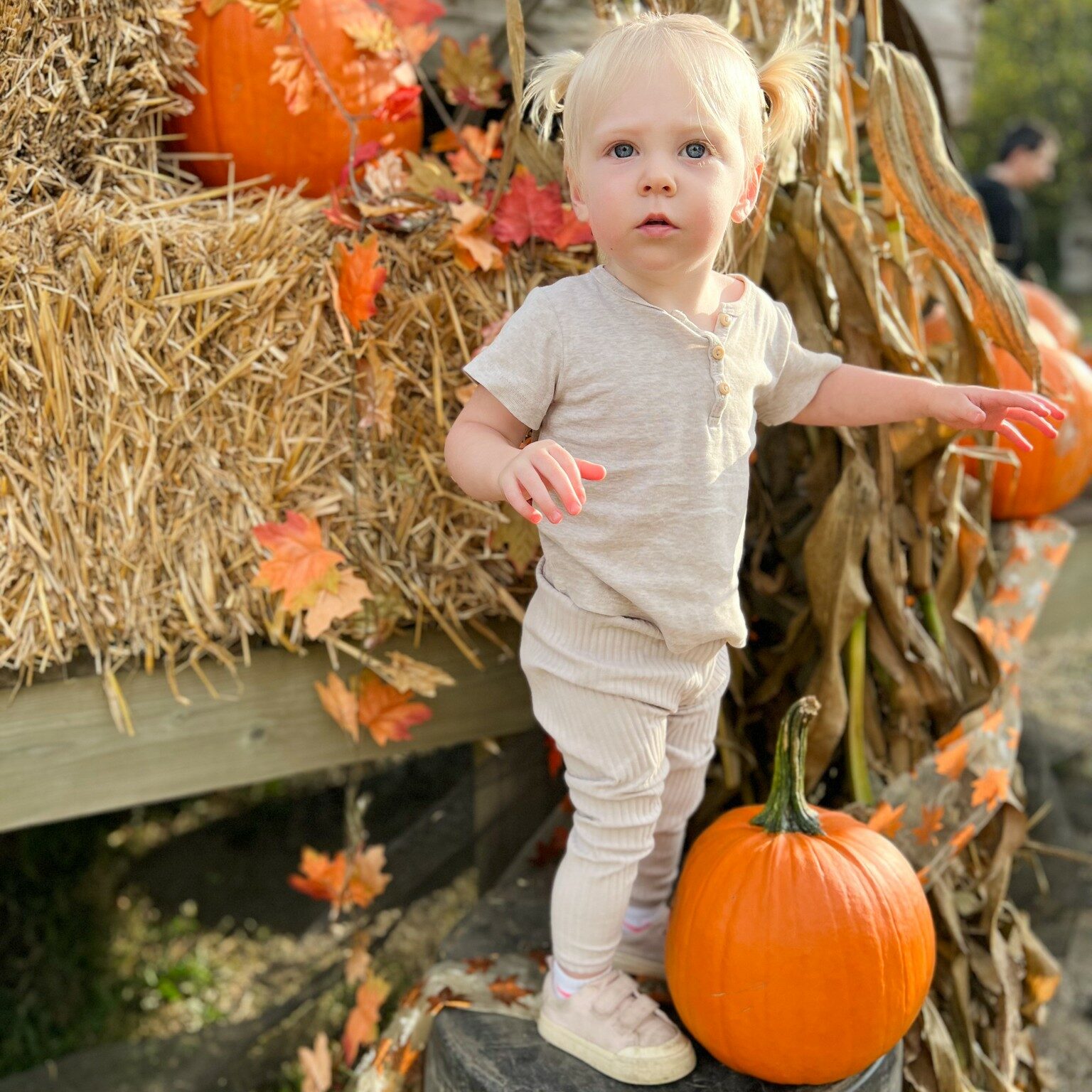 Join Loft Country Farms for a day of pumpkin-spiced family adventure. Your ticket unlocks a whimsical pumpkin patch extravaganza, farm animal snuggles, and gem panning at LC Mining Company! Your kids will love the playground, jumpy pillow, and wagon ride to the pumpkin patch for that perfect pumpkin pick.

640 248th Street, Langley BC – Opens September 30
Eagle Acres Dairy, Langley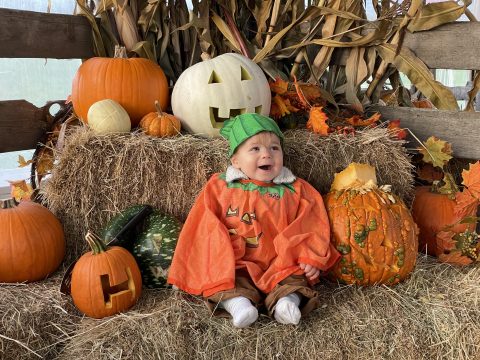 Hop on a covered hayride to their pumpkin patch and pick the pumpkin that speaks to your autumn-loving soul! Venture inside and outside their charming barns to meet over 200 diverse farm animals. Have a chat with a chicken, a discussion with a dog, or a gossip session with a goat – the options are endless!

8796 240th Street, Langley, BC -Opens September 30
Maple Ridge Pumpkin Patches
Searching for eggs in the chicken coop, ride a tractor, visit the pumpkin zoo. There's a snack bar on site too. Grab a wheelbarrow because you'll need it for the trip back with your pumpkins.
2725 Laity St, Maple Ridge – Open September 30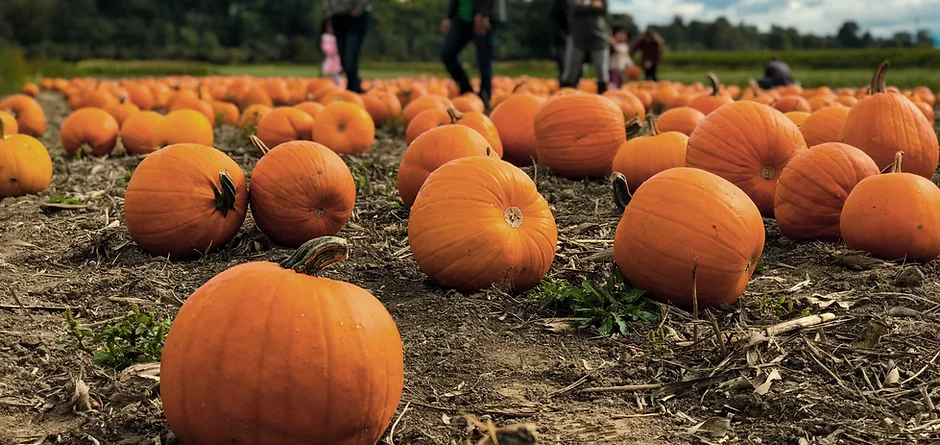 This quiet gem is perfect for is perfect for toddlers and little babies and features a hobby farm, petting farm, pumpkin patch display, and general trailer store with a playground area and umbrella sheltered picnic tables for lunch.
See Also
12377 248 St, Maple Ridge – Opens September 30
Abbotsford Pumpkin Patches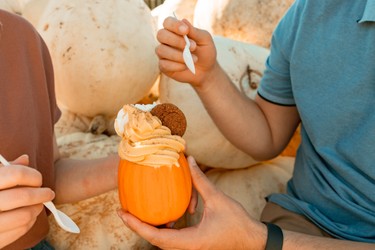 Maan Farms is a great family outing any time of the year with a large fenced field for kids to roam. Kids can explore the petting farm, playground, wooden playfort, zipline, pedal cart racetrack and huge bouncy pillow trampoline. And you have to try their double pumpkin spice ice cream. During pumpkin season, they add a pumpkin patch, corn maze, and Barnyard Adventureland.
790 McKenzie Rd, Abbotsford– Open now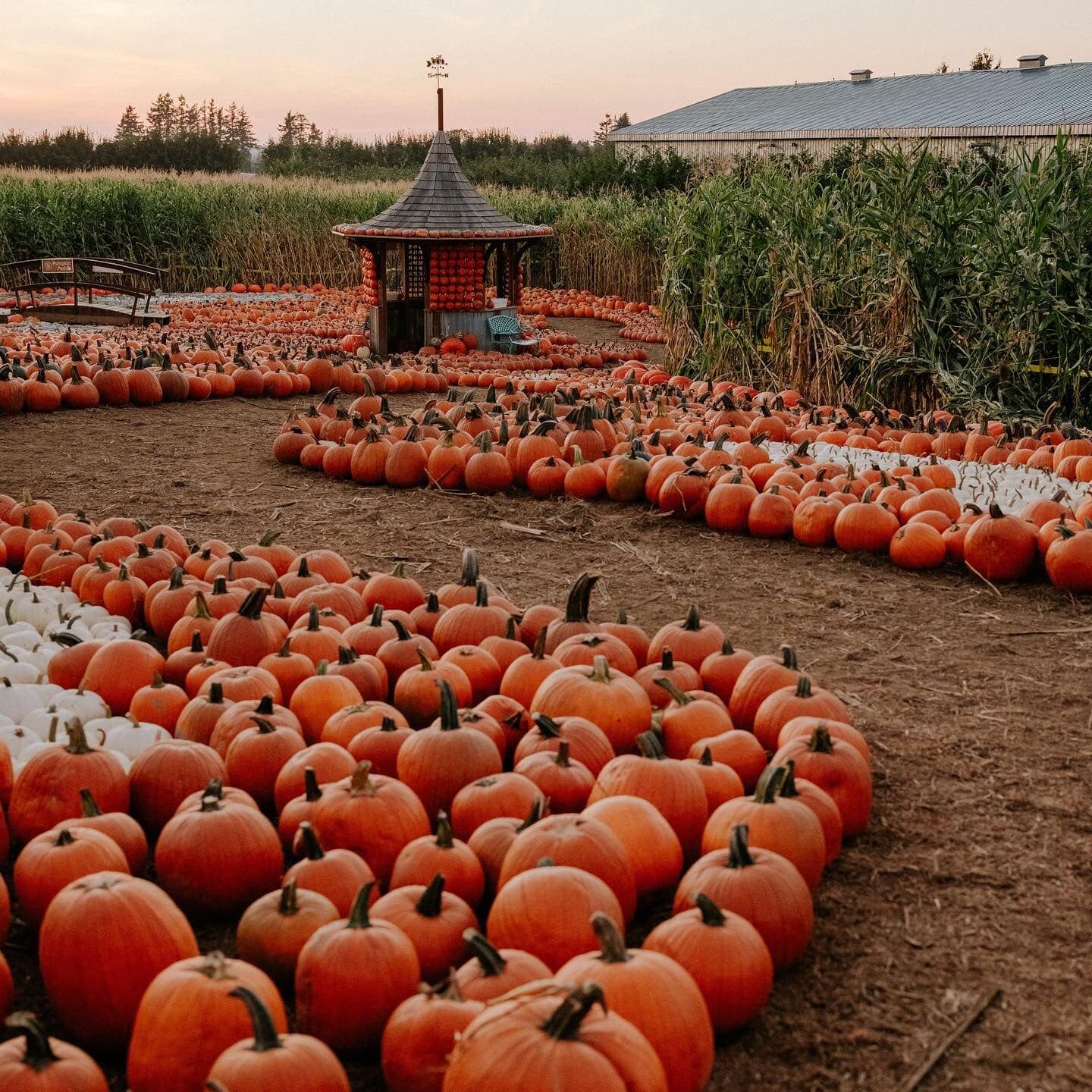 Located in Abbotsford, Taves Applebarn is a favourite for good reason. Not only is there a hayride out to the pumpkin patch with an old tractor for the kids to play on, but the farm has a popular bouncy pillow, corn maze, pumpkin (and corn) cannon, petting zoo, playground, marketplace and pony rides!

333 Gladwin Rd, Abbotsford – Opens September 25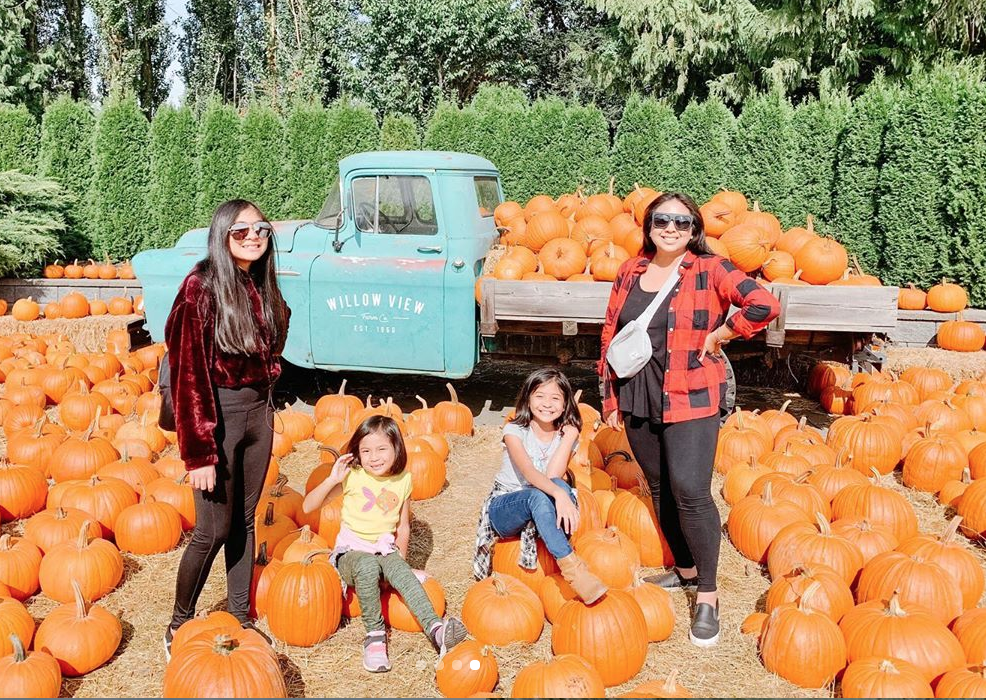 This Abbotsford fave is a seasonal U-pick farm with rows of apples, plums, pears and pumpkins. Hayrides, petting zoos and a pumpkin patch. Try their apple cider slushy (via Stephanie Small).
 288 McCallum Rd, Abbotsford – Open now
Chilliwack Pumpkin Patches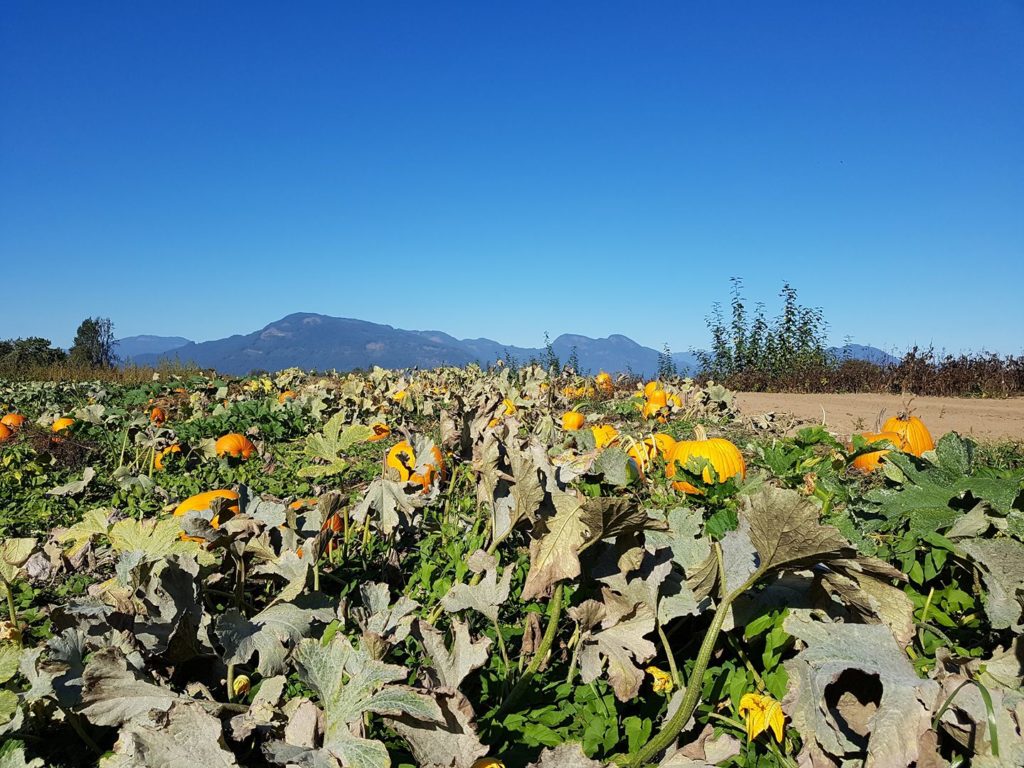 With over 5,000 square feet of indoor activities, you can head there rain or shine. The wagon and train are also covered. There are indoor bouncy castles, a petting zoo, four huge corn mazes, train rides and Fortrunamuck!
9423 Gibson Rd, Chilliwack – Opens October 1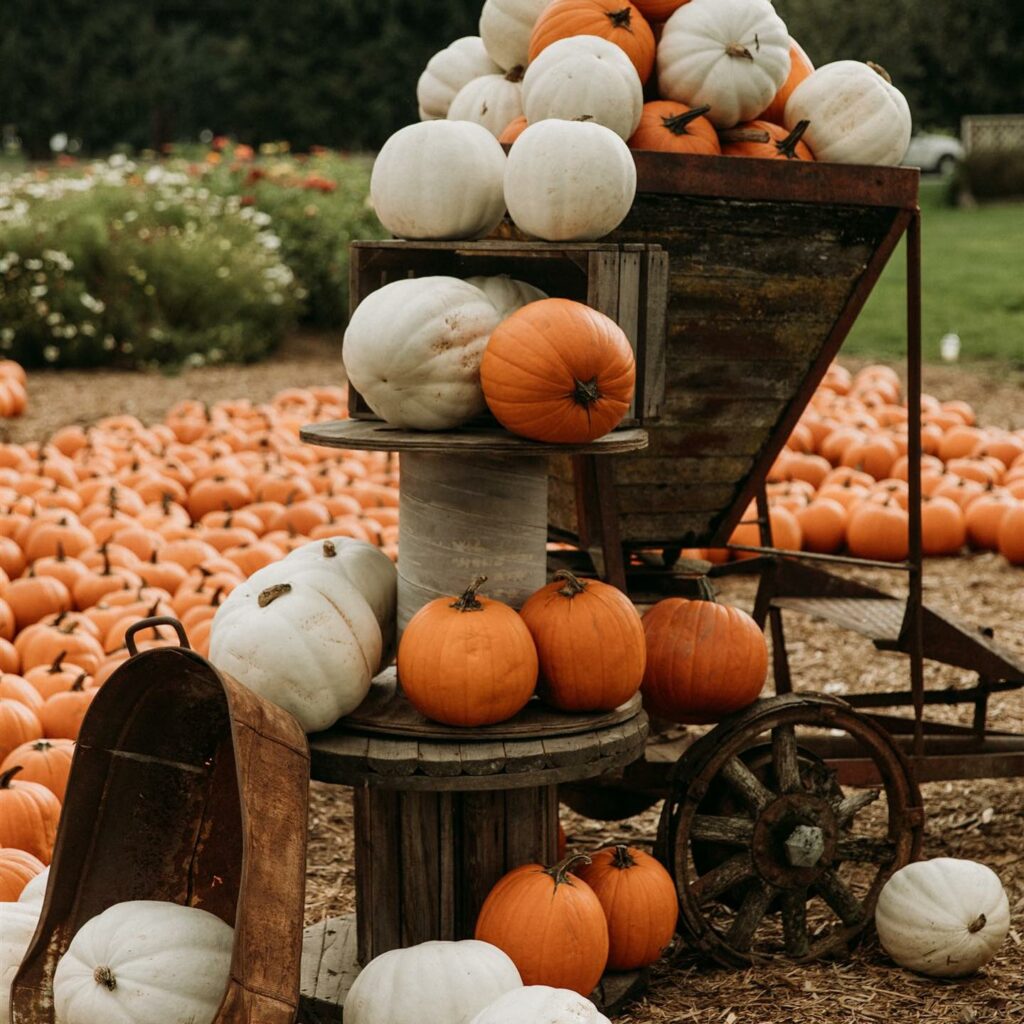 Greendale Acres, the ultimate family-friendly farm destination. When fall and Halloween season hit, this place transforms into the spirited home of the Chilliwack Corn Maze and Pumpkin Farm.

41905 Yale Rd W, Chilliwack, BC – Opens September 23
Show us your fall festivities by tagging #vancouvermom.
Vancouver Mom
Would you like to write for us? We welcome well-written guest submissions with a local interest slant. Share your tips, review local businesses and highlight hot trends for Vancouver moms. Get all the info on our Contributor Page!