6 winter & spring family fun runs for 2020
Remember those New Year's resolutions to be more active and try new things? Well, here's your chance to do both: sign up for a run! There are some great winter/spring runs happening in Vancouver. Here are 6 fun family friendly runs, whether you want to sign up on your own, or try one with the family.
RunGo Dash for Dogs
Saturday, February 23, 2020
Woof woof! This guided 10 km, 5 km or 2 km run or walk through Stanley Park donates proceeds to BC and Alberta Guide Dogs. Participate with or without a leashed dog. After this fun, non-competitive family friendly run, get ready for a social event with pancakes, prizes, and music.
Hot Chocolate Run
Saturday, March 7, 2020

Sometimes, it's the little things … yes, we will run for hot chocolate! This is a great run for the whole family in Stanley Park. There is a 0.65 km Fun Run for all ages and also 5 km and 10.4 km distances if you'd like to challenge yourself. And there are Baby Stroller categories in the 5 km and 10.4km distances! When you cross the finish line you'll receive a medal and an official Finisher's Vancouver Hot Chocolate Run mug. Proceeds support The BC Centre for Ability.
March 7 & 8 2020
With two days of running, there is a distance for everyone. Sign up for the 10 km or 5 km runs or the 1 km Kids Run along the gorgeous West Van seawall. Plus, two days of running means two days of Post-Sweat Parties at the West Van Community Centre.
>> West Van Run
The Vancouver Sun Run
April 19, 2020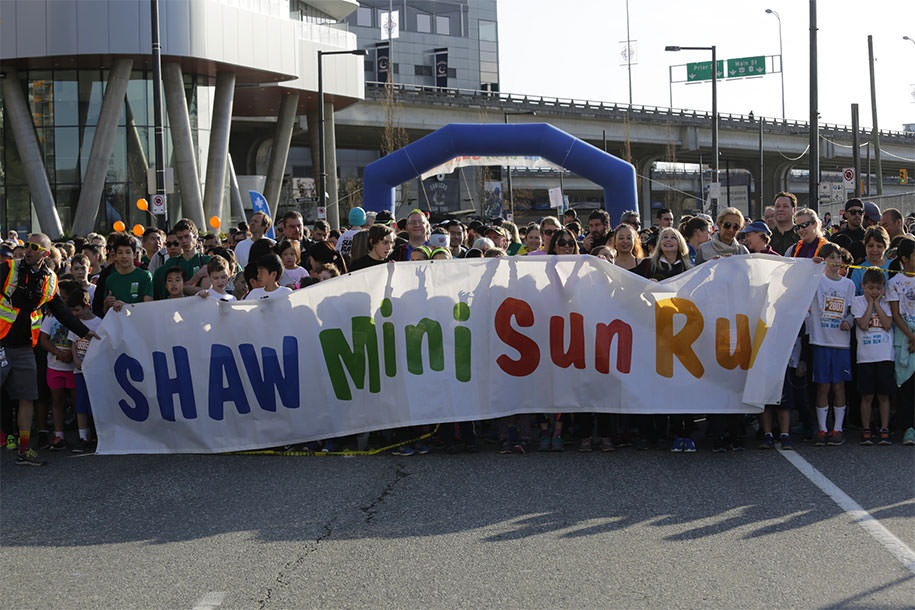 Vancouver's most famous run hands-down (or is that feet down?). The Vancouver Sun Run has been Canada's largest 10 km road race since its inception in 1985 and is now the 3rd largest timed 10 km in the world. There is also a 2.5 km Mini Sun Run for the kids if you'd like to try a shorter distance.
BMO Kids' Run
May 4, 2020
Thinking of participating in the Big Daddy BMO marathon this May? Be sure to sign the kids up too. No, not for the full meal deal, for the kids run! The run takes place in Stanley Park the day before the marathon, and is designed to inspire kids to get moving, make healthy choices, and feel confident. Each child receives a race shirt, bib, medal, snack, and a special visit from an elite athlete for bib signing and photos.
Run for Women
 May 9, 2020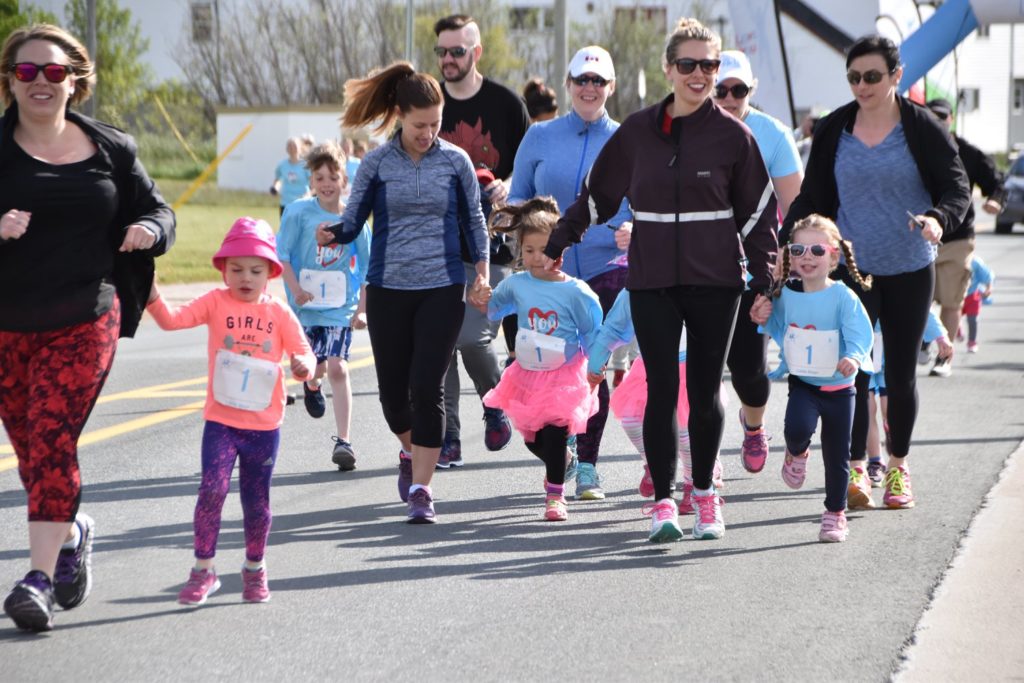 Celebrate the sisterhood and help support mental health by signing up for the Women's Run up at Wesbrook Village. Choose a scenic 5K Walk /Run or 10K Run, and cheer on your kids in the Little Steps 1K run. All pledges and donations support women's mental health programs at BC Women's Hospital.
What are your favourite family friendly runs in Vancouver?
Amy Beeman
Amy Beeman has been working in morning radio for almost 20 years, first in her hometown of Prince George and now for 94.5 Virgin Radio with Jonny, Holly & Nira. Her interests include running half marathons, dancing in her kitchen, napping, blogging at According to Amy, and going on adventures with her twins, Lucy and Sam, and her son Stanley. Amy loves seeing the world through their eyes.