We tried the award-winning massage chair: OSIM uLove3 Wellbeing Chair. If you have been skeptical about a massage chair's benefits, this impressive chair combines advanced technology with ergonomic design, It will quickly win you over.

With incredible features that scan and analyze each stress level, you can have excellent care at your fingertips. As parents tend to put their healthcare and well-being behind their children's, this chair makes taking care of your daily stress accessible and easy.
OSIM ULOVE3 AI
The OSIM uLove3 Well-being Chair is equipped with AI stress analysis technology. You begin by starting your massage with the app of your choice, it will measure your body tension. This is done by placing your hands on the armrest, where the sensors will analyze your body tension and stress level.
Once you are analyzed, you can identify patterns and make lifestyle changes to improve your well-being. Measuring your daily stress level is a proactive approach to managing stress and overall health.
OSIM ULOVE3 AI STRESS ANALYSIS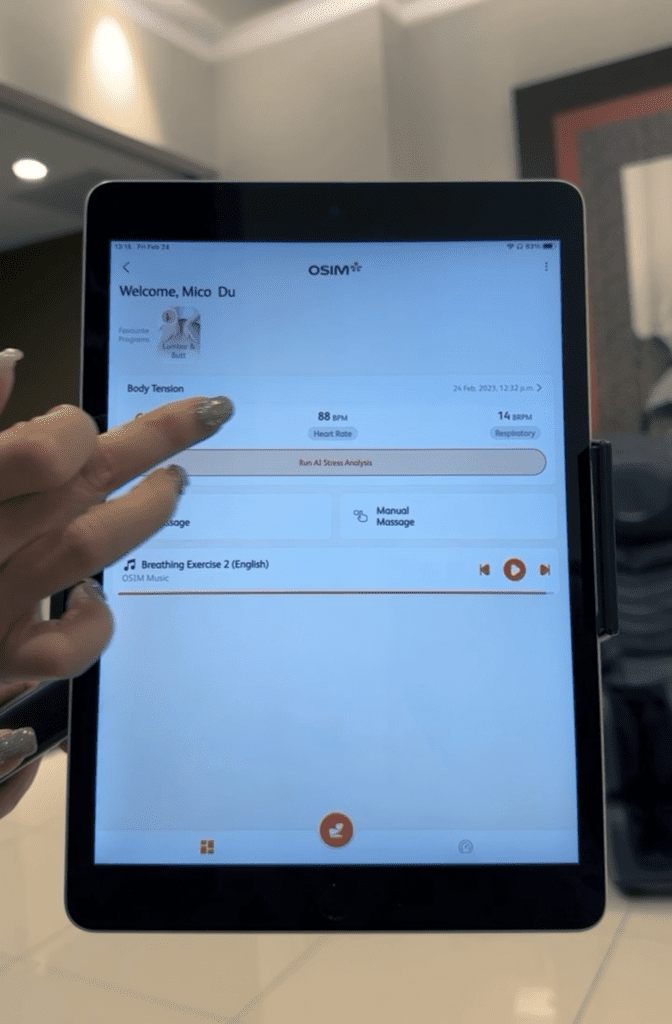 The OSIM uLove3 Well-being Chair features several unique and patented technologies that set it apart from other wellness chairs. These include:
4-Hand™ Plus Massage: provides a full-body massage experience with four hands, creating a more immersive and relaxing experience. It gives you the feeling that there are two masseuses massaging your upper and lower body at once.
720° roller balls: to knead away neck & shoulder muscle knots
V-Hand™ Plus Massage (Patented): provides a customizable, targeted massage
Body-Warmth Tech (Patented): soothing warmth technology that can enhance circulation, helps to soothe muscles and provide comfort during the cold weather
Leg-Reflex Massage (Patented): targets the feet and legs to promote overall relaxation
Level of intensity: can be adjusted to match the individual's needs and preferences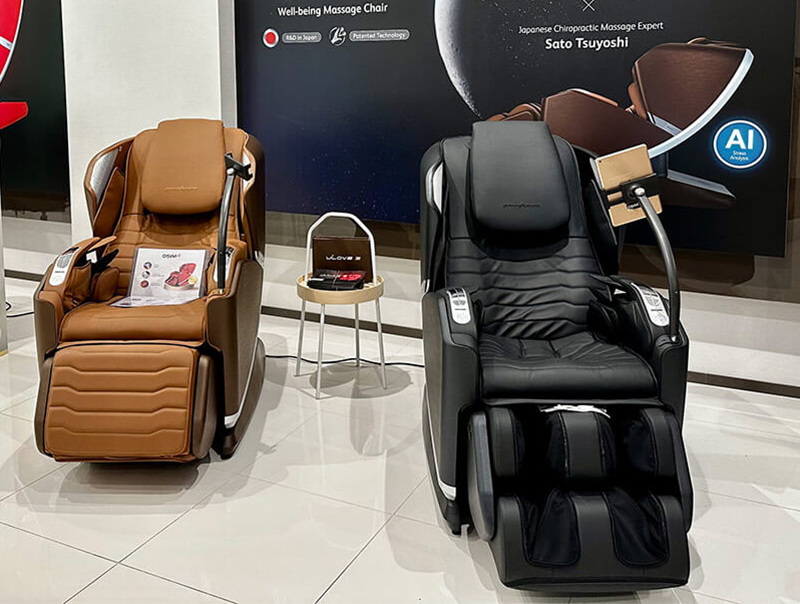 All these features make OSIM uLove3 Well-being Chair a customizable solution for stress management and overall wellness. 
It can help to relieve muscle tension and pain, improve circulation, and boost overall physical comfort.
Regular use of massage chairs has been shown to boost the immune system, increase flexibility, range of motion, and even improve sleep quality.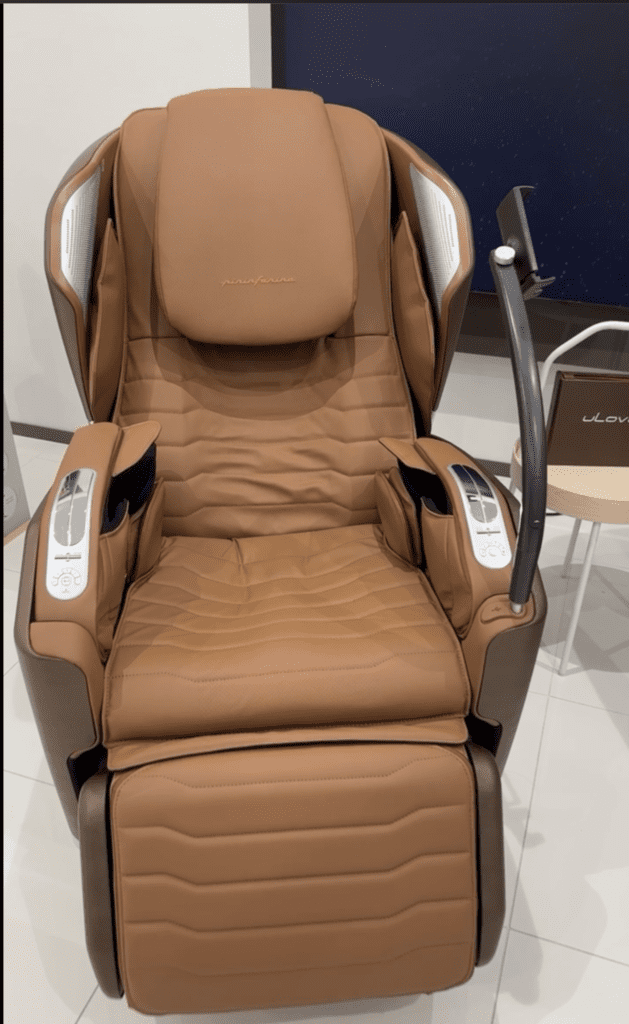 As a site for moms, we asked about features for us, and they have them!
New moms can add a wellness app that targets body parts that get overstressed from carrying the baby and breastfeeding. This feature targets shoulders, neck, and back through massage.
The personalized approach of the OSIM uLove3 Well-being Chair can help individuals effective manage their stress and improve their well-being. It's definitely an investment, they do have monthly payments to help with the cost.
To test out any of the OSIM products, you can visit your nearest OSIM stores in Metro Vancouver. OSIM massage chairs can also be found at Aberdeen Mall, Metropolis at Metrotown, and Richmond Centre. If you are from out of BC, OSIM has many stores throughout Canada.
For more information: https://www.osim.ca/
This post is sponsored by OSIM

A pioneer and global leader in branded healthy lifestyle products, OSIM is always at the forefront of innovation and development of the most comprehensive range of products. The numerous brand awards, product design awards and overseas business awards, further strengthen our vision to inspire well-being across all aspects for our customers.
Vancouver Mom
Would you like to write for us? We welcome well-written guest submissions with a local interest slant. Share your tips, review local businesses and highlight hot trends for Vancouver moms. Get all the info on our Contributor Page!