In the News: Moms returning to work after kids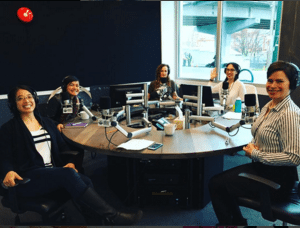 April 26, 2016 —Crisp Media CEO Christine Pilkington joins fellow guest Kai Garmo on Roundhouse Radio Sense of Place show with host Minelle Mahtani. The topic was there challenges and rewards of moms returning to work after taking time off from their careers to care for their children.
Heather Maxwell Hall
Heather Maxwell Hall is a Vancouver-born-and-raised writer and journalism school grad who loves the arts, her little family, and the Pacific Northwest. She cultivates good vibes by going on long walks, taking pictures, and discovering new things.