Green Fashion: Four Eco-Friendly Finds
When you think of style meccas you probably think of cities like New York, London, Paris and Milan. When it comes to green fashion, however, Vancouver and the rest of BC are holding their own. Today we're sharing four homegrown sources of green fashion. You've met three of them in the past, and one is all new, but each one is worth checking out if you're on the hunt for an eco-friendly style fix.
Four Local Green Fashion Finds
Nicole Bridger
What's not to love about Nicole Bridger? This Vancouver mom and designer creates clothes that embody her social and environmentally conscious values. She chooses sustainable, ethically-sourced fabrics to create pieces that are at home on the playground, in the office and on a hot date. Her store on West 4th is brimming with temptation, especially if you're a tactile person who likes to feel fabrics and try clothes on. While her pieces are not cheap, they're high-quality investments that you won't regret making. If you still can't justify the splurge on your budget, Nicole Bridger's end-of-season and warehouse sales are legendary ways to get your hands on green fashion at reasonable prices. Her Spring 14 In-Store Fashion Show is coming up on April 16, 2014 if you'd like to see what's in store for the warmer months. You can also hear from Nicole herself: we interviewed her for our podcast, and she presented a fashion show at Leading Moms in 2012.
Twigg & Hottie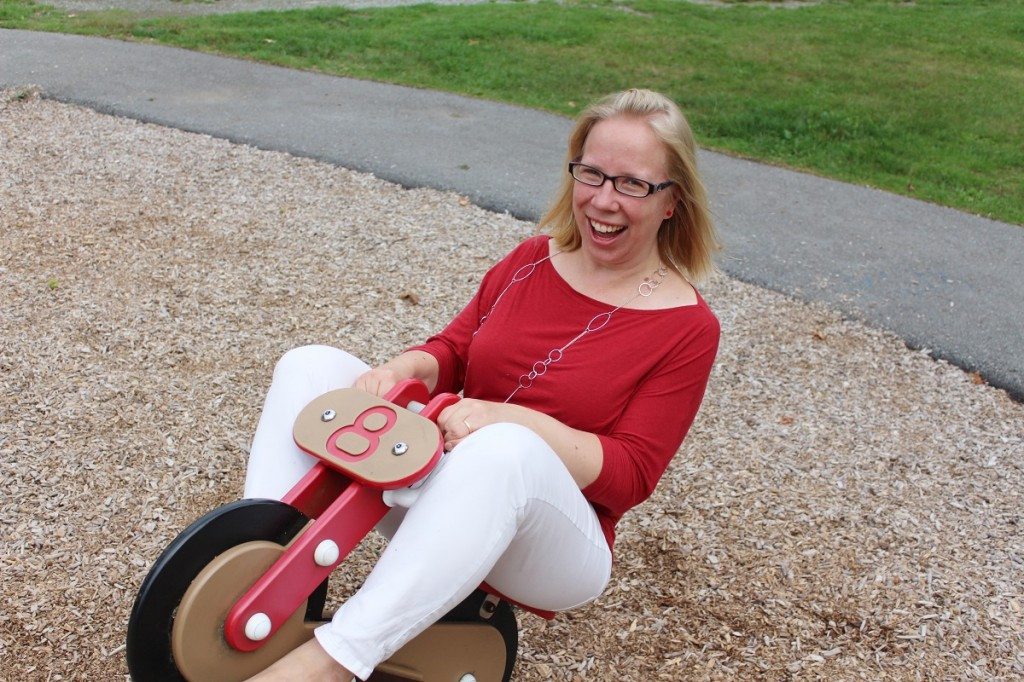 Twigg & Hottie on Main Street is the home of We3 Designs, created by Glencora Twigg, Christine Hotton and Jessica Vaira. Twice a year We3 produces roughly 20 green fashion pieces including tops, dresses, pants, skirts, jackets and accessories. Glencora, Christine and Jessica met in design school, so they have a strong background in fashion. They create clothes that are comfortable, stylish and environmentally sensitive. In addition to We3, Twigg & Hottie carries pieces from over 50 young Canadian designers, many of them with a strong social and environmentally conscious vibe. If you're looking for a store filled with functional, stylish green pieces, make sure to stop by Twigg & Hottie. We're big fans of their kimono top.
www.we3.ca/pages/twigg-hottie-home-of-we3-designs
Mandala Sky
Mandala Sky is headquartered on Salt Spring Island, where it's created by designer Sky Marcano. The clothes themselves are manufactured here in Vancouver. Sky creates unique, stylish and wearable designs to help women feel relaxed every day. Whether you're doing yoga, hitting the playground with your kids, running errands around town or going to work, you'll find pieces that work for you. Drawing her inspiration from this beautiful province we come home, this mom believes we all deserve to feel our best. We couldn't agree more. Find out more about Sky Marcano and Mandala Sky in our interview.
Salts Organic Clothing
Based on Vancouver Island, Salts Organic Clothing is on a mission to redefine everything that's wrong with the fashion industry. Dedicated to green fashion, they're upending body stereotypes of models to unethical manufacturing to toxic materials in clothes. Designer Jennifer Graham recently turned to KickStarter.com to further her mission. She shares, "We are building a team of supporters with a shared dream of seeing better options for women and the planet. I love the idea of nurturing women to spoil themselves a little bit with a piece of the ethical organic clothing. Everything about it from the story behind it to the actual product is so empowering." Visit their website to find out more about their project, and find out how you can support it.
Amber Strocel
Amber Strocel is a writer, aspiring math teacher, suburbanite, wife and mom of two. She believes in the power of the Internet to connect people, and she believes that numbers are the poetry of the universe. You can often find her knitting, sewing, volunteering, working in her garden, and sneaking chocolate when no one's looking. She blogs at Strocel.com and shares her photos on Instagram as @AmberStrocel.