Hot Holiday Toys for 2014 for all Ages
It's the time of year when every child anticipates a toy or two under the tree from Santa. With so many choices, picking the appropriate toy isn't always easy, so here are some great Christmas ideas from Toy Expert Joanna Mileos, owner of The Granville Island Toy Company.
Holiday Toys for all Ages
0-12 Months
Pick: Skwish Classic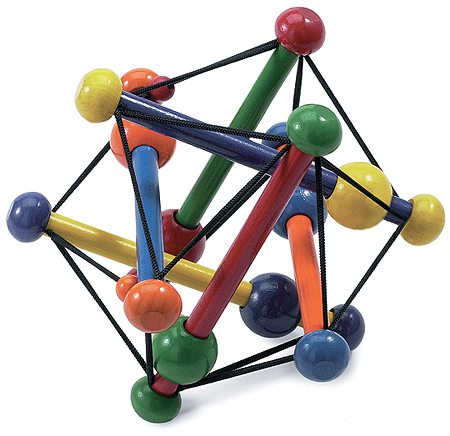 Great for visual and tactile curiosity, the Skwish Classic from Manhattan Toys has bright colourful beads that slide and knob posts and flexing bands that make it easy for a baby to latch onto and engage their interest. This toy is also great for motor skills development, vision and teething too.
Other great visual and tactile toys for this age group include rattles, unbreakable mirrors, floor gyms, activity boards and small stuffed fabric balls. Also consider soft, washable, colorful stuffed animals or dolls with a smiling face, and brightly coloured, multi-patterned crib mobiles (Note: Remove from crib once your baby can sit up).
1-2 Years
Pick: Wow Sidney School Bus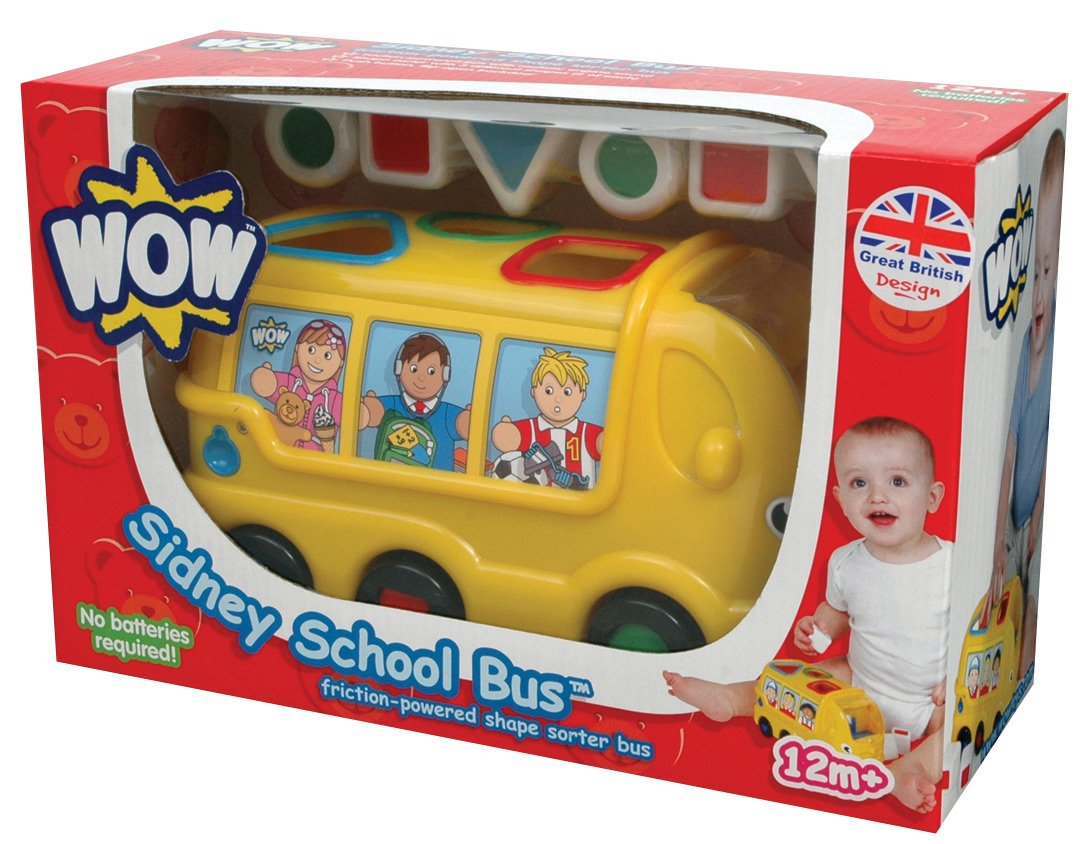 The Sidney School Bus from Wow has been specifically designed for children to develop their hand/eye co-ordination and problem solving skills. Little ones learn their shapes thanks to the shape sorting rooftop while having fun developing their motor skills by pushing Sidney along like a regular vehicle. Sidney is a power friction bus meaning he can move along with a simple push and no batteries required!
Other great educational toys for this age group include stacking rings, nesting cups or boxes, hammering sets that let kids hammer pegs or balls through holes and bath time toys. Also consider simple, sturdy musical instruments like tambourines, drums, or maracas, and puzzles with four or five pieces.
2-3 Years
Pick: Thinkfun Move and Groove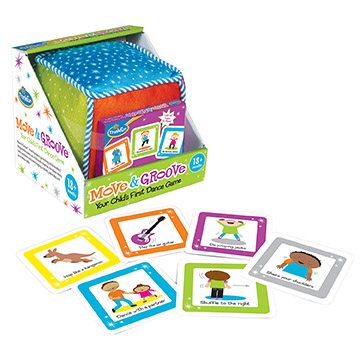 Move & Groove is the perfect first game for toddlers! Designed to inspire movement, creativity, laughter and learning, it's a fun way to introduce the basics of game play and the joy of movement without the pressure of competition. The rules are simple: toss the plush cube to determine color, choose a matching colored card and perform the given move. There's no right or wrong way to boogie as it's all up to interpretation, so players can use their imagination while improving balance, coordination, and flexibility.
Other great toys for this age group include dolls and stuffed animals, ride-on toys and tricycles, puzzles, and construction toys that snap together. Also consider make-believe toys such as toy telephones, a tea-party set or a doll stroller, and musical instruments. Instruments with flashing lights on the keys that a child needs to press in order to play a tune are especially popular.
4-5 Years
Pick: Teaching Cash Register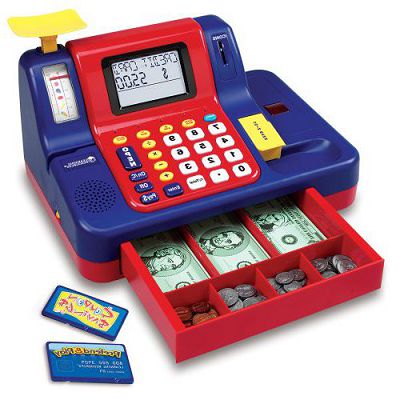 This is the perfect age group to introduce interactive educational toys that teach math and verbal skills. With the Learning Resources Cash Register, a child can learn how to count money and even count to 100. There's also a coin slot where your child can learn how much each coin is worth. This cash register is great for classroom environments and homeschooling families too (Canadian play money included).
Other toy toys for this age group include art supplies and craft kits, puzzles of greater complexity, action figures/dolls, dress-up clothes, soccer balls and basketballs, and bicycles with training wheels. Also consider construction sets with large pieces, such as Lego or Lincoln Logs, and board games that don't require reading, such as Hungry Hungry Hippos, Yahtzee Jr., or Candyland.
6-7 Years
Pick: Magformers
Magformers are a great way to introduce your child to "action and reaction" as well as help teach early geometry skills. Magformers feature intelligent magnet technology that allows the tiles to lock and unlock easily, while the moving gears help to inspire imagination.
Other top picks for this age group include basic science kits, craft kits and construction sets, such as Lego. Also consider magnets, magnifying glasses and telescopes, and board games that involve strategy, including chess and checkers.
8+ Years
Pick: Forbidden Desert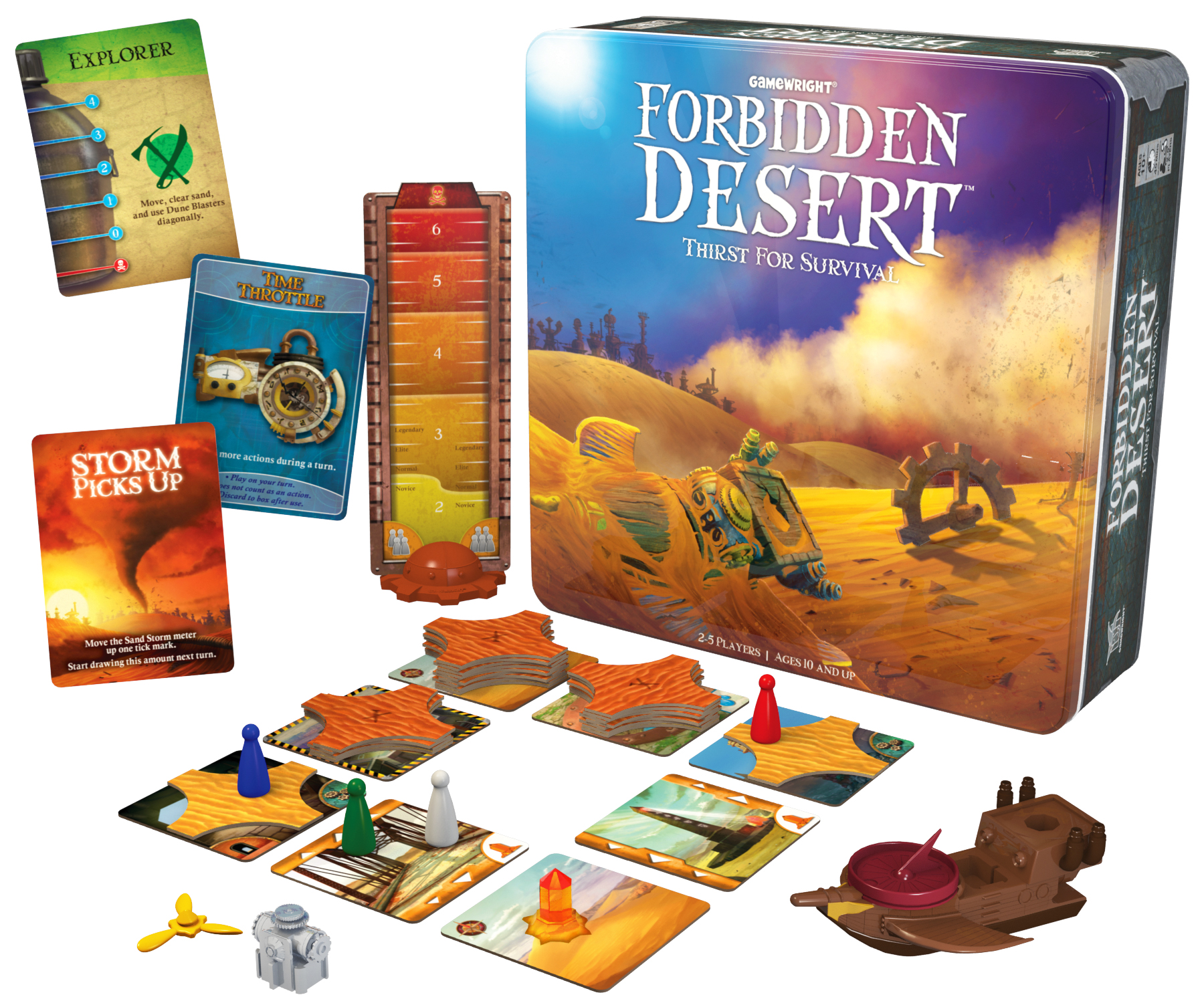 Gamewright's Forbidden Desert game is great for introducing deduction and strategic thinking skills as well as reinforcing cooperation. Children must coordinate with their teammates to use every available resource to survive the scorching heat and relentless sandstorm. Find the flying machine and escape before you all become permanent artifacts of the forbidden desert!
Other great ideas for this age group include craft kits, more elaborate science kits, outdoor sporting equipment, intricate construction sets and model kids. Also consider board games like Scrabble, Monopoly, and Trivial Pursuit Junior.
Toy expert and owner Joanna Mileos takes her toys seriously, choosing toys based on quality and value. The Granville Island Toy Company has been serving generations of Lower Mainland Families for 30 years.
Vancouver Mom
Would you like to write for us? We welcome well-written guest submissions with a local interest slant. Share your tips, review local businesses and highlight hot trends for Vancouver moms. Get all the info on our Contributor Page!