Birthday Party Planning Tips: Choosing a Children's Entertainer
Looking for an entertainer or performer for your next children's event or birthday party? In this article, Lorrie Holmes fills you in on what to look for.
Birthday Party Entertainment Tips from the Pros
If you're thinking of booking a children's entertainer for your next birthday party or event, there are a few things to consider. You'll start by deciding what sort of entertainer are you looking for: a clown, magician, balloon artist, ventriloquist, fairy, princess, or another kind of character or talent. Of course, after you've decided upon the theme and type of performer, the search begins to find the right one for you. This task isn't as easy as it sounds. There are literally hundreds of choices right here in Vancouver. When it comes to choosing a performer, your due diligence will result in having the birthday party of the year, or possibly finding yourself somewhat disappointed when it's all over.
To help you better understand how to go about making the best choice, I've decided to interview two very experienced and sought after performers – both locally and internationally. Matthew Johnson, magician and Cool Balloon Guy, has had training in circus skills, juggling, clowning, improv, close-up magic, stage magic, comedy magic, mentalism, creativity, acting and balloon sculpting. Gina-Marie is a versatile children's entertainer, highly trained actor, and visual artist. Each have over 20 years of experience under their belts, are both professionally trained in their chosen areas, and are equally as talented as they are experienced. Though their backgrounds and expertise are very different, there are a lot of similarities with respect to the quality of the performance you can expect from both. Here is their advice about how to go about using such a performer to create the birthday party you're hoping for.
Party Planning Secrets
Lorrie: What is the secret to planning a successful children's event or birthday party that includes hiring a children's performer for the big day?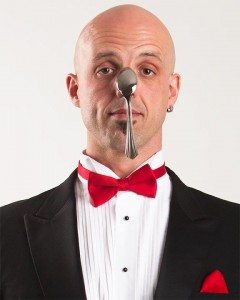 Matthew: It's no mystery really! The biggest secret is simply keeping the children entertained and occupied for the duration of the event. A good children's birthday party should last no longer than about two hours. Remember, too much of a good thing is never a good thing! You should have just enough time for food, gifts, cake and entertainment – whether you do it yourself or hire a professional. A good children's entertainer will contribute to your birthday party more than you can imagine! For starters, the most sought after entertainers usually perform for about an hour and if they are good and professionally trained, they can easily keep the children glued to the floor. This is great news for you as a parent and birthday party organizer as it gives you a good hour of free time where you can relax, mingle with other parents, and enjoy the show yourself. This takes away a huge amount of stress that can come from keeping 20 children entertained.
Gina: My best advice to parents or birthday party organizers is to get the best entertainer you can hire! You'll have less work and more fun. They can create an exciting and professional atmosphere for the whole party. It's their job to keep your guests entertained and happy with authentic enthusiasm. Make sure their show, materials, subject, costumes etc. are age and theme appropriate. Also, a pro shows up early, is well prepared, and looks like the photo on their website.
Finding a True Professional
Lorrie: This is obviously the type of professional everyone is looking for. So how do we find such a performer?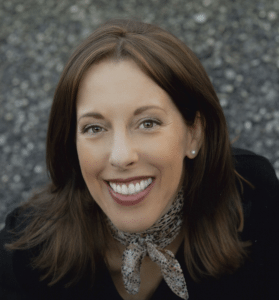 Gina: Do your research, compare, and then go by your intuition. Consider how you feel while talking to them on the phone or meeting with them in person. There must be a feeling of trust between the both of you. The website dose not always match the performer and performance, and can sometimes be outdated. Also, the standard three references will help you feel confident about your choice. Of course, being referred to an entertainer is one of the best ways to go about assuring a good performance and a happy audience.
Lorrie: How important is it to feel like you have good communication with the talent you choose? Once you book this performer, as a parent or birthday party planner, you will need to relay information to this person and hope that they understand what you want. And more importantly, that they can deliver.
Gina: Good communication is everything. Put the performer in the position of knowing that a great show is to be expected. Try to book ahead if possible. You'll have less stress and better choices, especially around holidays like Christmas, which is just around the corner. The best performers will be booked first. A contract should also be drafted so everything is very clear for both of you. A reasonable deposit will also help the performer feel like you are honouring the booking and of course, increase the enthusiasm of the performer. As a performer, I also call the client a few days before the show to confirm and reassure them that I will be there and to take care of any last minute details.
Getting the Most Bang for Your Birthday Party Buck
Lorrie: How should one go about getting the most value out of a children's entertainer?
Matthew: Always make sure you get your money's worth but remember, cheaper does not mean better! You will get entertainers that range in price anywhere from $75 to $275 for an hour. As you can see, that's a big price difference. It is fair to assume that the more expensive the performer, the more experienced they are. Trust me, I have been in this business a long time and this is true with magicians. The more experienced the magicians/performers, the more they will charge, and should, because they are highly skilled at entertaining children and therefore worth more. Never cheap out on an entertainer. Birthday parties are made of memories and those memories need to be special so always go with the best performer you can afford.
Gina: One last thing! If for some reason the performer cannot make it, they should find you – or at least help you find – a replacement. They should also return your deposit unless you cancel past the stipulated time stated in your written agreement. That's just all good form and integrity. Also, tipping should never be expected from the entertainer as it's a gift. Remember to capture your memories by photo on film. Also, it's always polite to ask the performer's permission beforehand.
One Last Tip
Make sure you hire someone who likes children! This sounds like silly advice, but it's certainly worth mentioning. Not everyone gets into their line of work by choice, including children's performers. You'll want to check references. Be sure when you interview the candidates that they exude passion about what they do. Gina explains, "I do what I do because I love it. Kids rock and we like each other very much! Children are the best audience. They're so much fun! It keeps me young too! I believe that children are magic. Their laughter is music. I really enjoy them and they enjoy me. I have a special connection with them. I see and feel each and every one of them."
To find out more about Matthew Johnson visit www.magicshow2go.com and www.coolballoonguy.com. To find out more about Gina-Marie visit castletopcharacters.com.
Lorrie Holmes runs art, music and writing programs for kids from preschoolers to preteens at her creative arts studio, Lyrical Note, in Delta.
Vancouver Mom
Would you like to write for us? We welcome well-written guest submissions with a local interest slant. Share your tips, review local businesses and highlight hot trends for Vancouver moms. Get all the info on our Contributor Page!