Five reasons Surrey is ideal for families
Surrey is definitely on the up and up! Families are flocking to the fastest growing City in the Lower Mainland for its green space, amenities and lower sticker shock than Vancouver.
Owning a home shouldn't be an ongoing project, but a haven for rest, leisure and the things that really matter.
Take this interesting new town home development underway at Fleetwood on the border of Surrey and Cloverdale. Liberty at Fleetwood boasts everything a young family could want from ample space to move and grow, proximity to a future skytrain, loads of green space, and minimal upkeep so you can spend your leisure time with your family not repairing the house!
But first why Surrey?
Five reasons Surrey is ideal for families
Green Space: From Green Timbers urban forest, to the shoreline at Blackie Spit Park, and the nature trails and mini train at Bear Creek Park to the fairy gardens at Redwood Forest Park, Surrey is a nature lovers heaven.
Fun Fact! Fleetwood is one of the greenest areas of the Lower Mainland with 16 million sq ft of park land and 11 km of trails.
Arts and Culture: Whether it's the popular Surrey Museum (love that dino and play area!), The Surrey Art Gallery or the Civic Theatre scene, there is no shortage of family friendly cultural outings for families and kids.
Good Value on New Homes: Dwellings are less expensive and bigger in Surrey. At the new Liberty at Fleetwood development, you're looking at up to 2,740 sq ft for a brand new town house with a back yard. Prices start in the low $800,000s and sales start this June.
Family Festivals: There's not need to go downtown for festivals. There's a fest for everyone in Surrey. Think Party for the Planet, The Vaisakhi parade, The Children's Festival, Surrey Canada Day, or the Fusion Festival, Surrey is hopping with fun family fests.
Community of young families: Surrey is all about kids and families. There is no shortage of future friends for the kids, and if you move into the new Liberty at Fleetwood community, you'll have a spacious backyard and, wait for it … craft beer taps, so you'll be able to entertain and a moments notice!
This post is sponsored by Liberty at Fleetwood by Platinum Group of Companies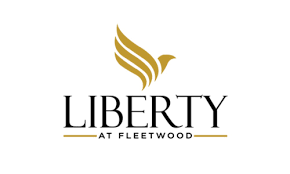 Liberty at Fleetwood is a community of spacious, well appointed, townhomes that live like single family homes.
Prices start in the low $800,000s and sales start this June.
Located on the Surrey/Cloverdale border, homes boast 2740 Sq ft of living area; side-by-side double garages, 3 + den and 4 bedroom options available with fully finished rec rooms, full bathrooms, fenced yards that are pet friendly. They've also got custom options from craft beer taps right down to your front door colour. All homes feature electric car charging stations. Liberty at Fleetwood is conveniently located within walking distance of the future skytrain, and there's easy access to Highway #1 and Vancouver, the Fleetwood community centre and two gorgeous golf courses.
Harriet Fancott
Harriet Fancott is the Editor and Social Media Manager for Vancouver Mom. She has over 20 years experience in the arts, tech and mom-based blogging arenas. She lives in East Vancouver with her husband and son where they enjoy exploring all that Vancouver has to offer from festivals and events to playgrounds and beaches to sushi and ice cream (although not together).