Six places to get active with parkour, inside and out
Is getting active one of your intentions in 2018? Do it with Parkour! Parkour was inspired by military obstacle course training. Using speed and efficiency, participants move by combining running, jumping, vaulting, rolling, climbing and martial arts. Parkour also encourages functional skills like spatial awareness and precision. At the end of a session, what you end up with is a great gymnastic-like workout with your kids. Here are the top spots around Vancouver to do parkour.
Six parkour spots in Metro Vancouver
Located in the iconic Bingo building on Main St, these parkour specialists have tons of rolling classes for kids aged 5 and up, and parents can participate during open gym. They do birthdays too. $15 drop-in rate.
2655 Main St, 3rd floor (604) 558-1779
Penzer Park, Langley
This 10,000 square-foot space is one of the largest in Canada. It uses local materials such as yellow cedar from Vancouver Island. Anyone can play here, from jumping on the rubberized surface, swinging from bars, climbing over wooden walls and avoiding the 'lava'. There is also a paved pump track for bikes.
4847 200 Street, Langley
Rotary Trials Park, Port Moody
This outdoor space is perfect for parkour enthusiasts and beginners! BMX riders also frequent this area to practice their tricks. Bonus: it's free!
Murry Street, Port Moody
Hastings Park, East Vancouver
Just next to Empire Field in the shadow of the giant wooden PNE rollercoaster, you'll find this compact outdoor parkour spot with concrete obstacles ideal for jumps and free running moves and bars for pull ups, swinging work or just hanging out (literally). And if it all seems too dangerous for the littles, the incredible revamped playground is right beside it.
2901 E Hastings St, Vancouver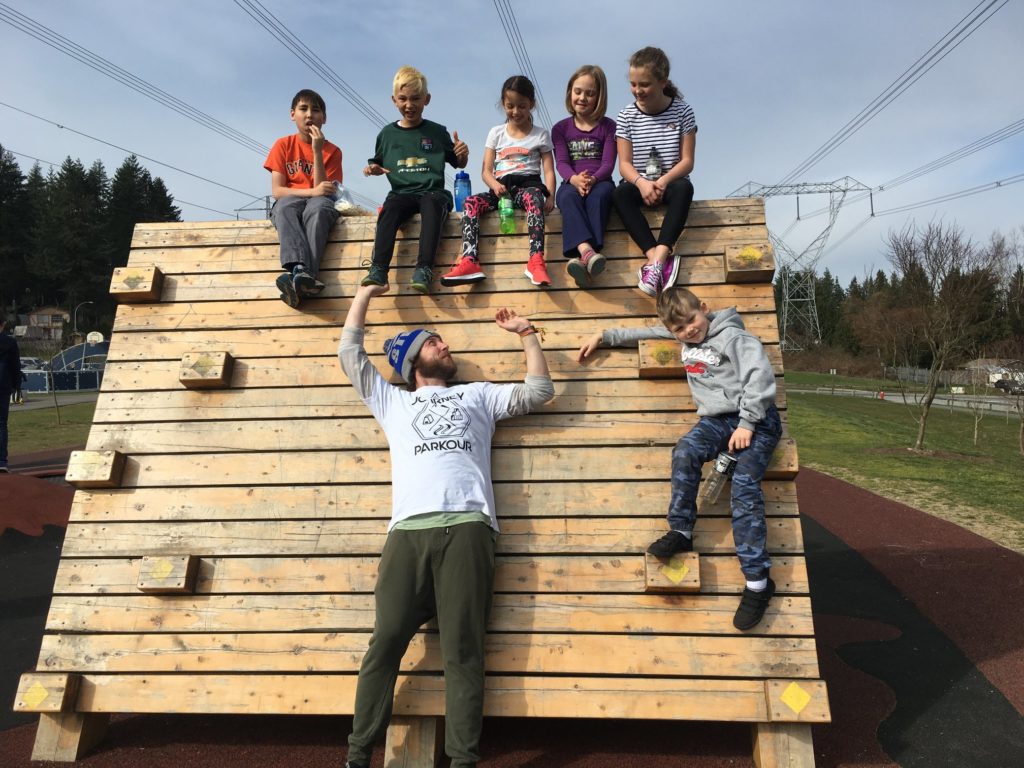 Practice movements diligently and safely with Coach David Baxter. Learn spatial awareness, risk assessment and stimulate the mind and problem solving skills. $11 per class.
Port Moody, Coquitlam, 604 897 0547 
This facility also has a trampoline park and rock climbing wall! Their parkour is partially open and costs $15/30 mins for drop in (includes taxes and socks). They also have a ninja course for kids 6 and up and adults.
3810 Jacombs Rd, Richmond (Right behind Ikea), (604) 394-2013
Reg Lok Von
The blogger behind Nourish Through Movement, Reg Von Lok writes about DIY and style, nourishment through movement and integrates it all with motherhood, family and life's curveballs. She lives live in the Metro Vancouver area with my husband and two girls.