Five fun things to do with the kids at the Harvestland Festival
If you've ever dreamt of travelling to Germany for Oktoberfest, the first ever Harvestland Festival should be on your family's fall must-do list. Held on the grounds of the PNE from October 10 to 20, Harvestland is a Bavarian style harvest festival and is the perfect way to ring in fall with your family. We visited the fest to see just what they had for families and here's what we found.
5 fun things to do at Harvestland
Make some barnyard friends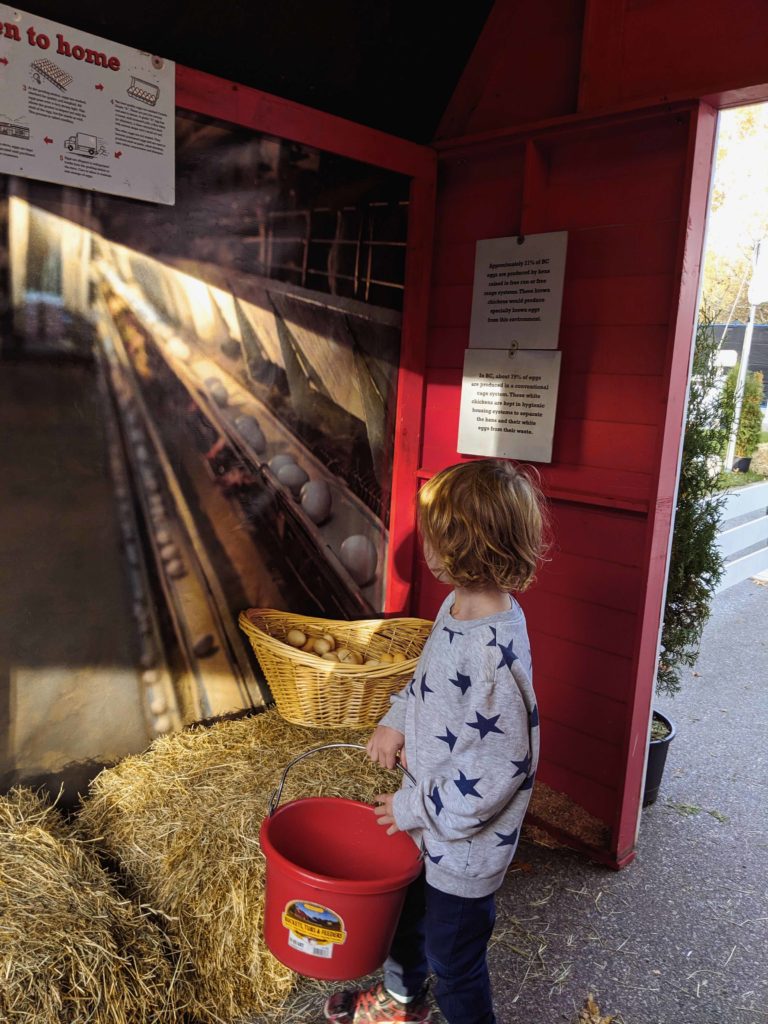 The Kinder Farm has farm animal discovery stations and pony rides for your little animal lovers. Your preschoolers can also jump around in the hay bales or enjoy tractor tricycles from 7-Eleven Renew. The kids can grab buckets and head through an immersive farm experience that includes gathering different crops and taking them to market. You can also take home a pumpkin from the pumpkin patch for $5!
>> Top Pumpkin Patches in the Lower Mainland
Test your skills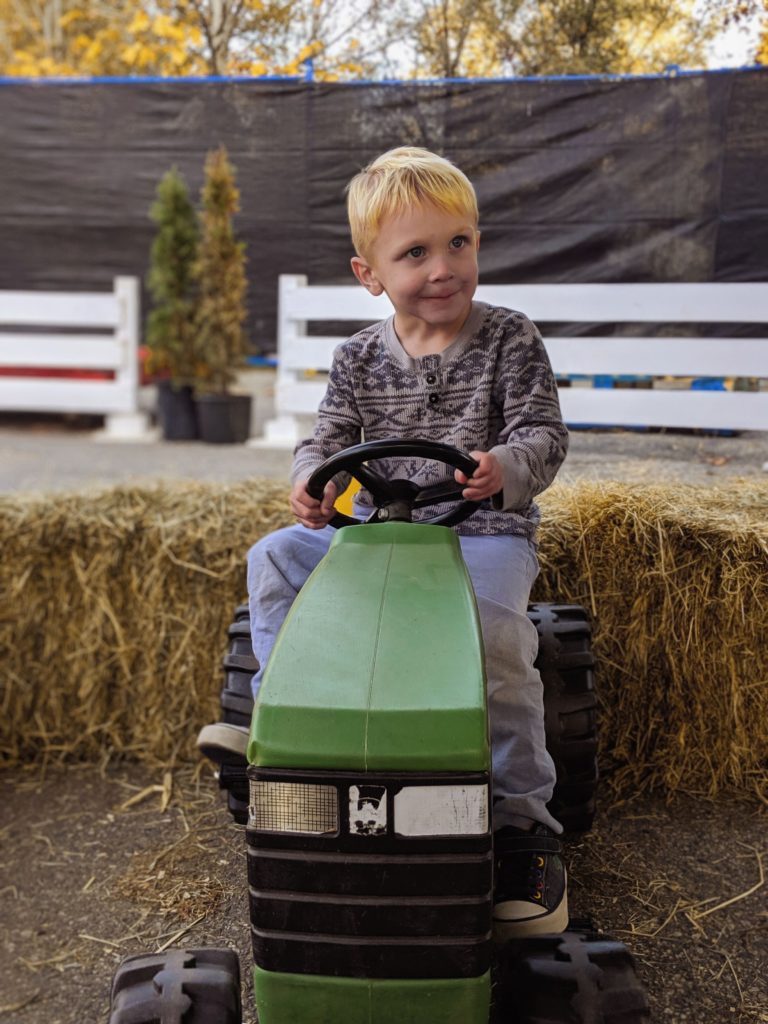 Head to the Bavarian Village to try your hand at archery or fire the pumpkin slingshot. There are a few classic fair games for little kids like a ring toss or a fishing game. Head to the wood labyrinth and make your way through the puzzle. There are plenty of spots for a family photo, including a makeshift cranberry bog!
Enjoy the rides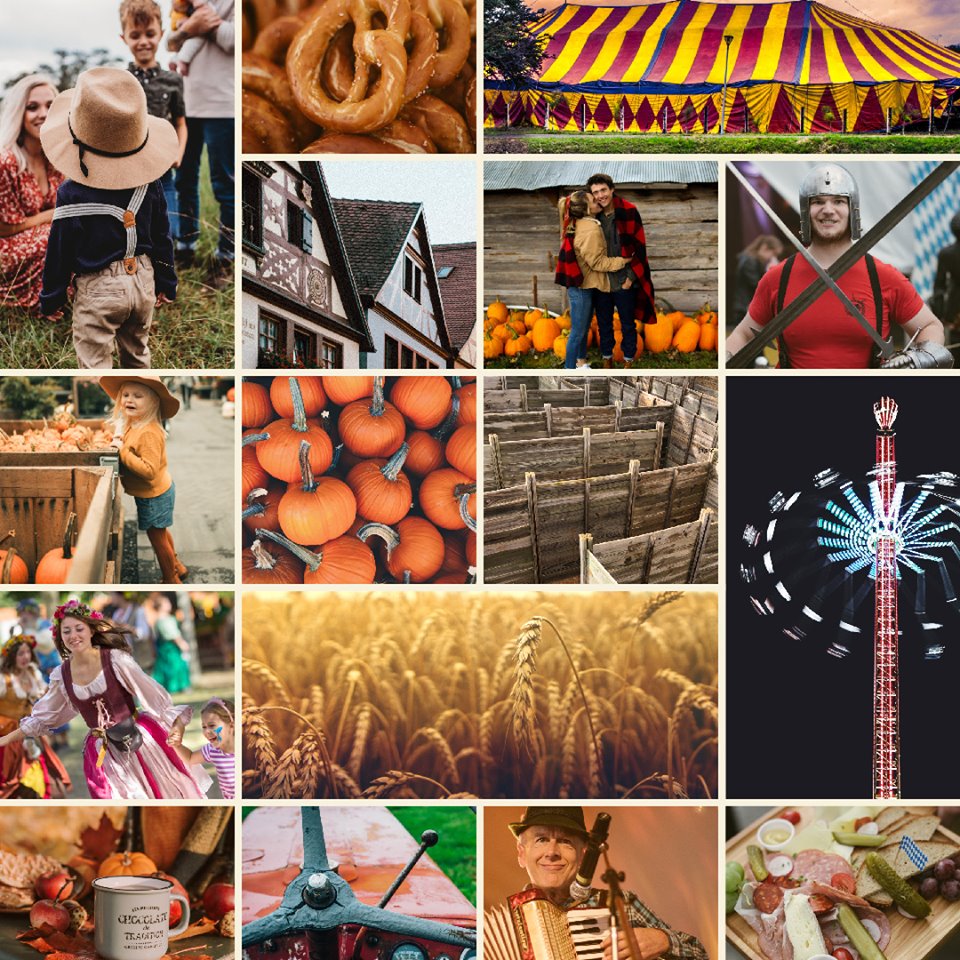 A selection of rides will be open during the Harvestland festival. Check out the Cuckoo Haus, Vertigo, Charlie Chopper, and the Jet Coaster. But be aware: the price of the rides is not included in the price of your ticket.
>> Halloween events around town
Learn chivalry (& swordplay!) at Knight Camp
Academy Duello is holding Knight Camp for kids 8 and up. A take on the successful summer camp, kids will have the chance to enjoy rotating 30 minute classes such as Longsword, Polearms, and Sword and Shield. There's no need to worry, the nylon and foam swords will be provided, but parents do need to stay on-hand.
Sample traditional Oktoberfest food
Try traditional foods like bratwurst or pork hock, go for festival faves like mini donuts, or a simple grilled cheese. Whether you have adventurous or picky eaters, the Harvestland festival has you covered. And, of course, there is ein biergarten with plenty of German beer on tap.
Whether you're tossing axes or riding a tractor, jumping in hay or chowing down on mini donuts, Harvestland is sure to warm your spirit on those crisp fall days. Family passes are $47.24 for 2 adults and 3 kids. Children under 3 are free.
Post by Brie Aho, the mind behind Happy Go Mama, a blog dedicated to the adventure of parenting through mental illness. 
Vancouver Mom
Would you like to write for us? We welcome well-written guest submissions with a local interest slant. Share your tips, review local businesses and highlight hot trends for Vancouver moms. Get all the info on our Contributor Page!