Over 20 Family Friendly Halloween Events in Metro Vancouver
Halloween isn't just a one night event anymore; now there are weeks of events and activities leading up to All Hallows' Eve. Whether you like the adrenaline rush from being scared out of your mind or you're more of a 'curl up on the couch and watch It's the Great Pumpkin, Charlie Brown' type of person, there's something for everyone this Halloween season. Here are over 20 activities to check out this year..
20 + family friendly Halloween events in Metro Vancouver
Stanley Park Ghost Train
October 11-31 2019, Vancouver
Each year the Stanley Park Ghost Train takes little costumed riders on a journey through a mystical and magical world, inspired by Hallowe'en and other spooky tales. This family event is open to all ages and offers a fright free glimpse of the whimsical world of ghosts and ghouls and this year. PS: 2-FOR-1 online offer when you buy tickets for Oct 15,16,21 and 22.
VanDusen Glow in the Garden
October 17-27 2019, Vancouver
Take a twisty, magical wander through a series of glowing trails at Vancouver's top botanical garden. The old barred owl has played a Halloween trick by casting a "hootenanny" spell and making it glow. Help Anna the hummingbird and her friends lift the spell as you journey through the garden. A light show with a wildlife and nature theme has been added to the unique displays and magical moments suitable for visitors of all ages.
>> VanDusen Glow in the Garden
Halloween at Flyover Canada
October 17-November 3 2019, Vancouver
Swoop. Cackle. Fly with the witches. Join Broomelda at the Haunted Witches Academy before a spellbinding flight across Canada! Aspiring witches and wizards will take part in the Haunted witches Academy where graduating is easy – just survive!
Bear Creek Park Halloween Pumpkin Express
Runs until October 31, 2019, Surrey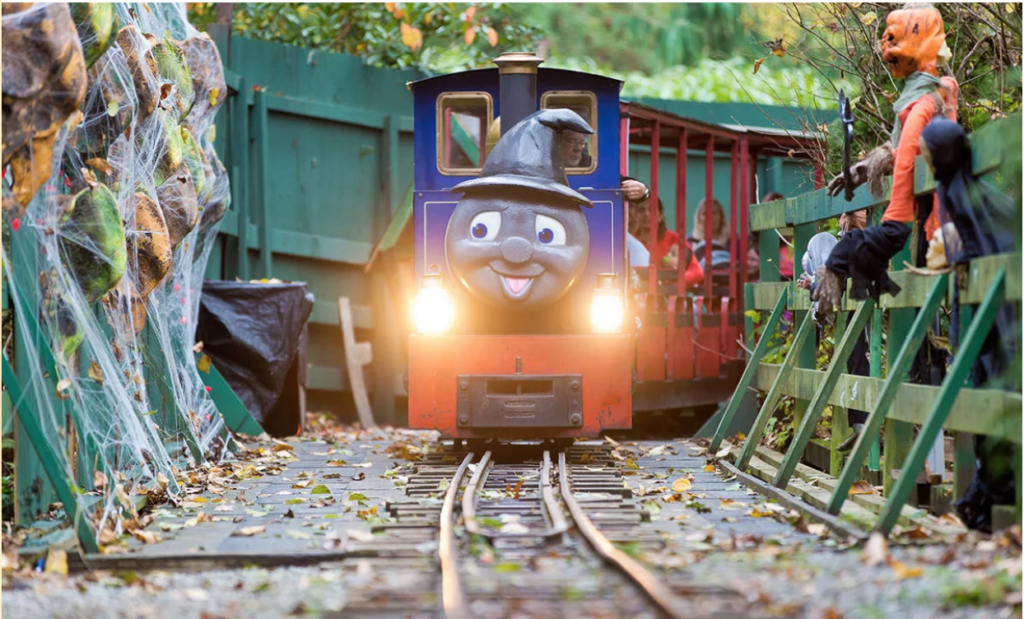 The Halloween Pumpkin Express train is a kid-friendly ride that runs during the day until Halloween and includes craft activities and a Halloween treats and a pumpkin for each child. At night, the train transforms into the truly terrifying Haunted Forest Scream Train (only for older kids who love a good scare!)
>> Bear Creek Park Halloween Pumpkin Express
Potters House of Horrors
Runs until November 4 2019, Surrey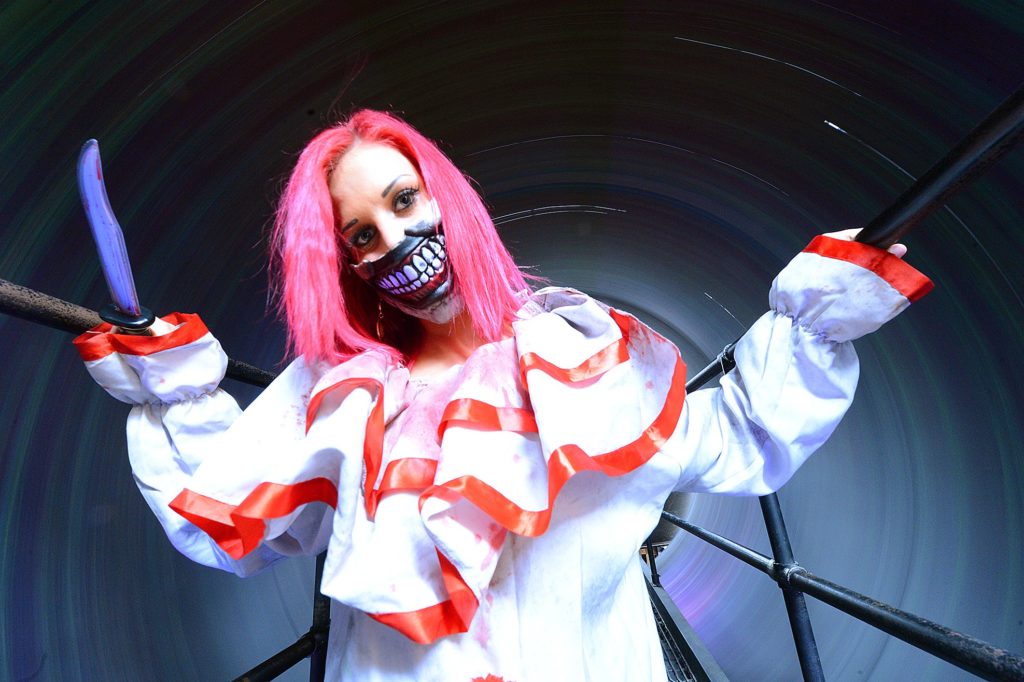 For the ultimate scream fest, head to Potters House of Horrors in Surrey. Explore 15,000 square feet of labyrinth-like walk-thrus, dark twisty hallways and terrifying rooms that will have you screaming at the top of your lungs. Creepy actors, pouncing animatronics, custom digital sounds and more surprises await you.  If that sounds like too much for you, visit Li'l Haunters instead, two mini haunted houses geared towards kids 12 and under.  
Halloween Train at Burnaby Central Railway
The Burnaby Central Railway re-opens for one spooky night of festive fun on Halloween night. Wear a costume and ride the mini rail one last time before it re-opens in May. Admission is a steal at $4.50 a person and includes hot chocolate and cookies.
>> Halloween Train at Burnaby Central Railway
The Haunt of Edgemont
Until October 31, 2019 North Vancouver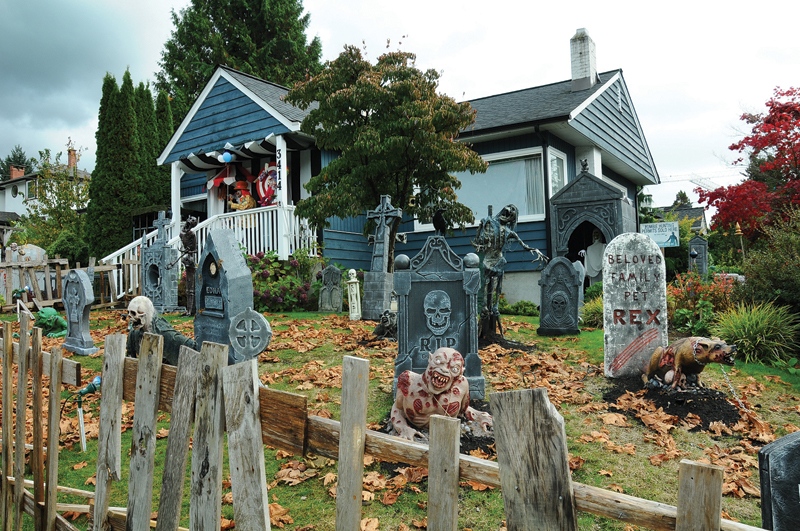 This decked out haunted house in North Vancouver around the corner from Edgemont Village is seriously scary! Every October, this family home is transformed into a creepy, spine-chilling homage to the spookiest night of the year. Expect to see life-like (or unlife-like) zombies, clowns, huge spiders, mummies and monsters. Not for the faint of heart — this one is best for bigger trick or treaters. Admission is by donation. Give generously to the BC Professional Firefighters Burn Fund.
Scarecrow Festival
Runs until October 31 2019 Surrey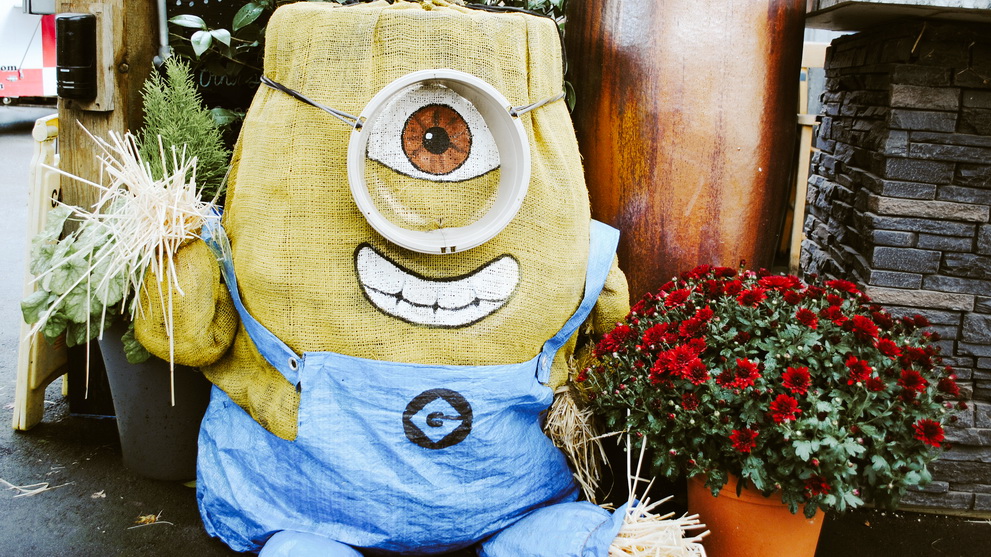 This fun, family-friendly event in support of three local charities and groups – O.W.L. (Orphaned Wildlife Rehabilitation Society), Inclusion Langley Society, and The Versatile Society of Entertainer, includes a DIY Build-a-Crow station, live music, scarecrow scavenger hunt, crafts and activities, hayrides, food trucks and more!
Where to buy DIY and ready to wear kids Halloween costumes in Vancouver
Trick or Treat in YaleTown & Halloween Carnival at the Roundhouse
October 31, 2019 Vancouver
Trick-or-treat at participating Yaletown businesses, then come back to the Roundhouse for the annual Halloween Carnival. Dress up in your scariest costume and participate in ghoulish games and creepy crafts! Explore our "Creepy Hollow" forest full of spooky surprises and other fun activities. Register early for the Carnival, which sells out each year.
Haunted Farm
Saturday October 26, 2019, Surrey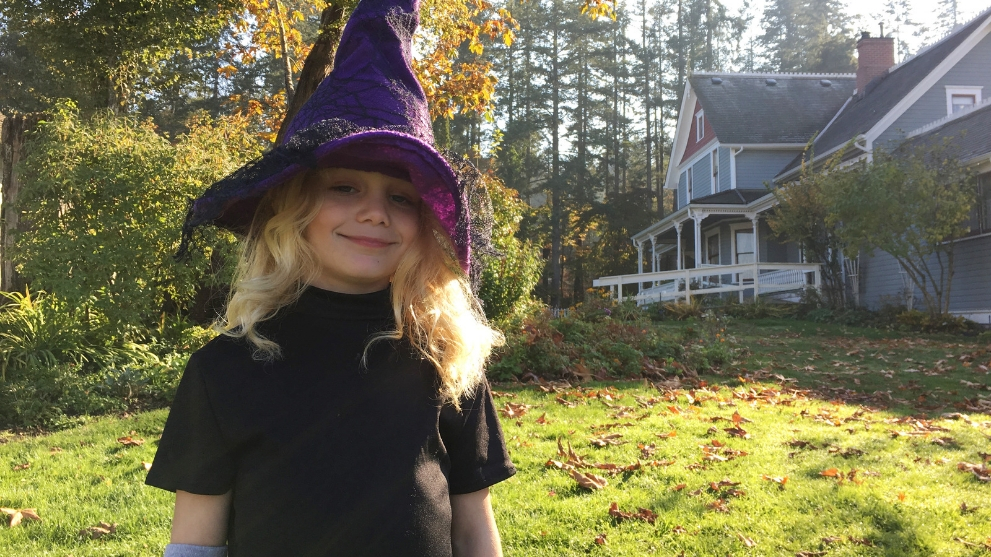 Looking for a sweet, spooky outing for the whole family? This safe and fun family drop-in shares old-time All Hallow's Eve traditions, crafts and spooky treats. They are bringing the whimsy back to Halloween and skipping the scare factor! Bring the kids in costume.
>> Haunted Farm
Fort Langley National Historic Site
Sunday, October 27, 2019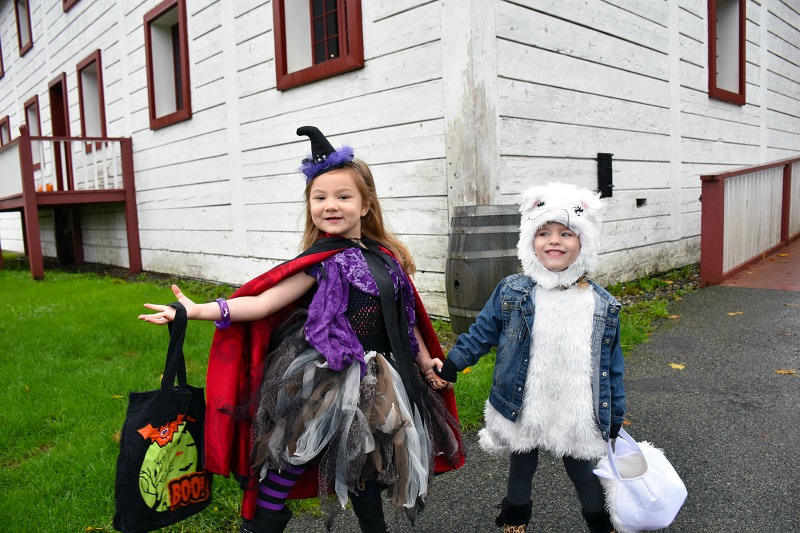 Trick-or-treat at Fort Langley National Historic Site! Try pumpkin bowling, trick-or-treat at some of the historic buildings and enjoy the scenic setting with your little ones in their Halloween costumes. Meet the creepy creatures with West Coast Exotics at 1 and 3 pm.
Halloween at the Britannia Mine Museum
October 20, 21 & 26, 27, 2019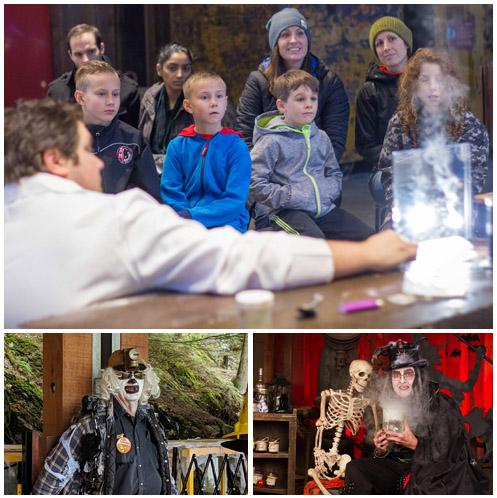 The exciting world of science returns to the Museum.  Family friendly activities that focus on 'scary' science. Bugs, unusual things to touch and themed games will delight those that are not too afraid to try and explore some spooky science.
>> Halloween at the Britannia Mine Museum
Haunted Village and Kids' Carnival at Burnaby Village Museum
Saturday, October 26 2019, Burnaby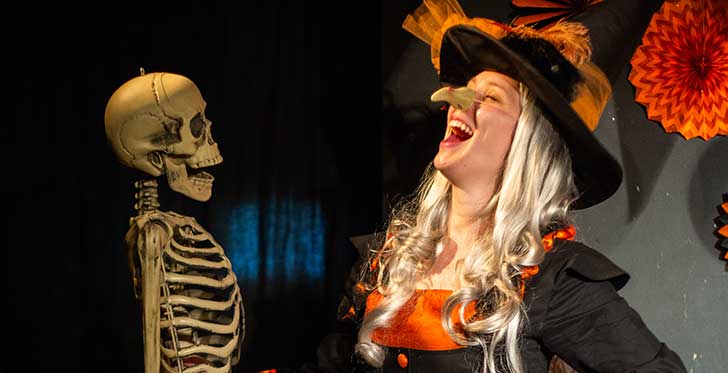 Watch out for black cats, huge yellow moons, over-sized pumpkins and all things that could go BOO! Have a ghost of a time. Tickets include entrance, entertainment and carousel rides. Be sure to wear a costume!
>> Haunted Village at Burnaby Village Museum
Hocus Pocus at the Richmond Oval
Visit the Oval dressed up in your spook-tacular costumes during their spell and magic-induced evening. Enjoy a thrilling skate, climb the creepy crawly climbing wall, and meet a magician who will cast a spell on you. Up for some dancing? Join our Zombie Zumba and dance the night away.
>> Hocus Pocus at the Richmond Oval
Halloween Hunt at City Square
Saturday October 26 2019 Vancouver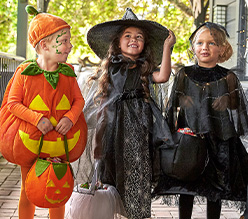 This epic trick or treating extravaganza returns for its 14th year and includes not only a fantastic hunt but magic shows, free face painting, $2 family portraits and some incredible prizes
>> Halloween Hunt at City Square
Shadow City Series: Ghost Town
Saturday October 29, 6-8 pm Coquitlam
Create spooky structures or characters and that will build onto and interact with the cardboard ghost town. The ghost town will evolve over the night as each participant adds their creation to the spooky landscape and then come to life as participants use flashlights to create moving shadows on the walls.
>> Shadow City
Halloweenie
Sunday, October 27, 2019 Vancouver
Join Kids Market on Granville Island for a spooktacular good time during the day! They'll have trick or treating, hotdogs for kids in costumes, and loads of cute and creepy fun.
>> Halloweenie
The Haunted Sea – Halloween at the Cannery
Saturday and Sunday, October 26 & 27, 2019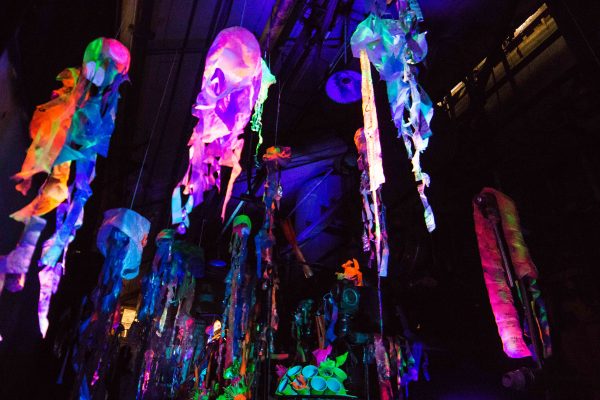 Dive to the darkest depths of  "The Haunted Sea" at the Gulf of Georgia Cannery National Historic Site to explore what lurks in the mysterious fathoms below! Watery ghosts, sea monsters, and twisted tentacles coil and collide alongside historic legends and sea lore
>> Haunted Sea 
Rocky Mountain Flatbread Halloween Party
Sunday, October 27, 2019 Vancouver & Surrey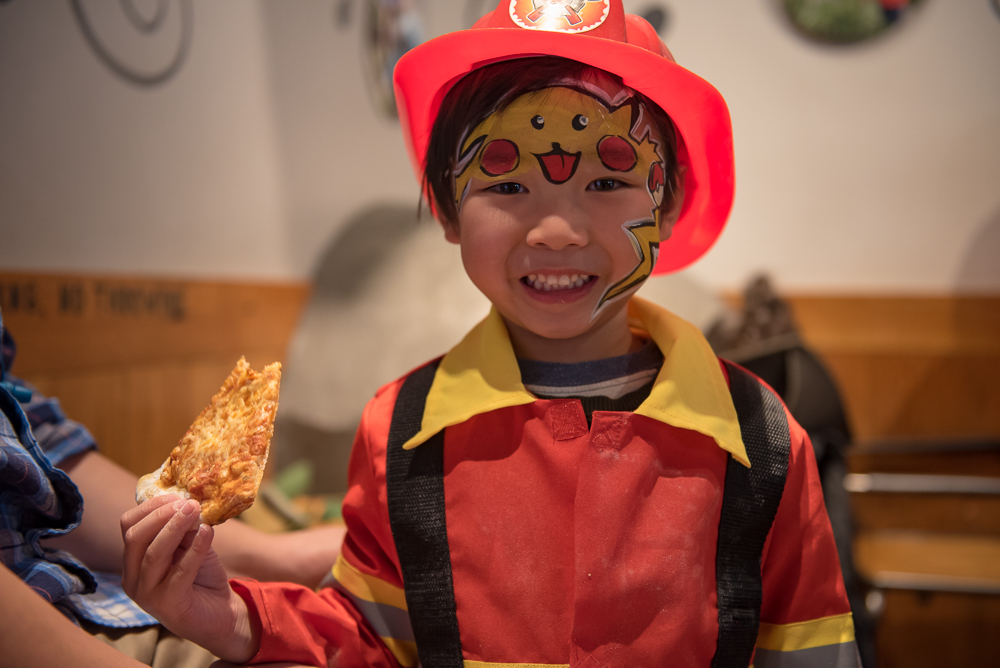 Head to one of the three Rocky Mountain Flatbread locations for a creepy crawly Halloween party with tons of spooky fun including a Halloween pizza making station, creepy crawly candy bar, drinks and potion bar and face painting. Added bonus great food and quality local wine and craft beer. Reservations advised; costumes encouraged!
>> Rocky Mountain Flatbread Halloween Party
Mr I's Slightly Spooky Songs and Stories
Sunday, October 27 2019 Coquitlam
Mr. I's popular annual Halloween concert will enchant youngsters and their parents alike. Costumes are welcome and audience participation is encouraged. Everyone will go home in the proper mood for haunting when the big day arrives!
>> Mr I's Slightly Spooky Songs and Stories
Monster Maze at Tsawwassen Mills
October 17 to October 31 2019, Tsawwassen
Find chills, thrills and prizes this Halloween at the Monster Maze. Bring the family to explore this monstrous maze, indoor pumpkin patch, and be sure to dress in costume for trick or treating. 
>> Monster Maze at Tsawwassen Mills
Halloween at the Aquarium
October 14-31 2019 Vancouver
Come face to face with all the Spooktacular creatures at the Vancouver Aquarium, including spiders, snakes and bats. Feeling brave? Get even closer and meet a snake or touch a cockroach during their daily programs.
** 50% off entry on October 26 & 27 for youth and children in costume.**
Night for all Souls at Mountain View Cemetery
October 27, 2019 Vancouver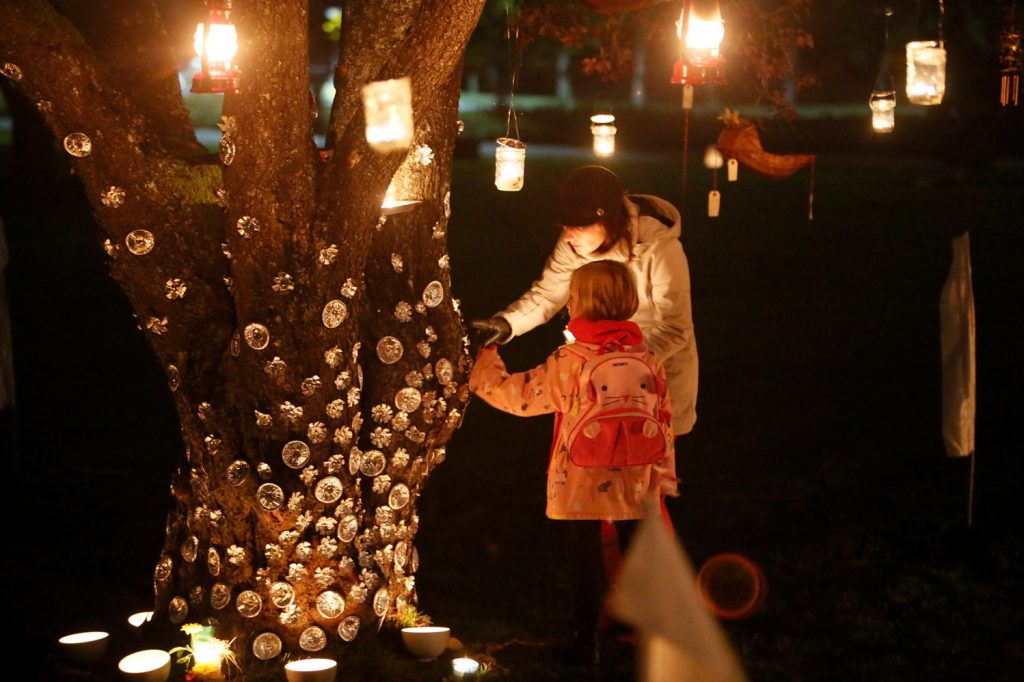 For those who find candy and costumes a little too frenetic, this lovely annual event offers a quieter alternative. Curated by artists Paula Jardine and Marina Szijarto, this unique cultural event offers the public an opportunity to remember their dead, whether interred at Mountain View Cemetery or not, in a gentle atmosphere of contemplative beauty. There is fire, soothing live music, art installations, poetry and lights.
Harriet Fancott
Harriet Fancott is the Editor and Social Media Manager for Vancouver Mom. She has over 20 years experience in the arts, tech and mom-based blogging arenas. She lives in East Vancouver with her husband and son where they enjoy exploring all that Vancouver has to offer from festivals and events to playgrounds and beaches to sushi and ice cream (although not together).