Holiday Shopping Online: SHOEme.ca
After a longish stretch of sunny days the rain has finally socked Vancouver in for what appears to be the rest of November. And while I am eternally hopeful the clouds will part and the sun will reappear I've lived in Vancouver long enough to know that may be only a pipe dream. Sigh. But rather that think about that too much because really, what can we do, we can move on and think about December. And Christmas! Which means holiday shopping.
I plan on being prepared this year and that means no more last minute holiday shopping. It means that I won't be at the mall at 11:00pm when I'd much rather be cozied up with the family, hot chocolate in my favourite mug. This year I'm shedding the burdens of Christmas past and doing my holiday shopping online to get it all done now before December gets here.
Hassle-Free Shopping Online is Possible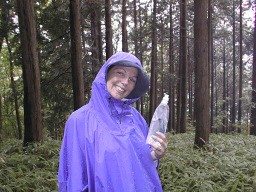 I've often found myself getting excited about the outfits and shoes I've found online only to be disappointed by the return policies lurking in the fine print. At six feet tall I'm not easy to fit, so for the most part I've avoided buying online. And of course the shipping costs and duty can make those great deals less of a bargain once it's tallied up. But I've recently discovered SHOEme.ca, which appears to be taking the pain of shopping online away.
SHOEme.ca carries popular brands like Miss Mooz, Clarks, Manitobah Muklucks, Toms and now PIKA. They have lots of styles for kids and dads, too. This will be your one stop destination for shopping online. Get your family booted and in style for the colder months ahead without ever leaving the house.
Winter Collection 2014: Introducing PIKA
I was given the opportunity to shop online at SHOEme.ca so I could try PIKA, the newest style in the 2014 Winter Collection. The shoes resembles UGGs (PS – they sell these too). I love this style of boot as I have a pair of grey UGGs I wear all the time, so I was keen to try PIKA in a new fresh colour.
Choosing your Boots
I went for the PIKA Teya Mid boot in chestnut brown as they caught my eye right away. As so often happens when shopping online there's a lot to choose from. Luckily the handy tool on the left side of the order screen helps you narrow down the process to save time. I was concerned about getting the right size as every shoe or boot fits so differently. The Women's Sizing Chart gives you measurements for each size so you can measure your own feet and compare but I found it a bit confusing. According to their measurements I was a size 11.5! It could have been my shoddy tape measure but I think I'll order a size 10 and see what happens. Checkout is easy and returns are hassle free so I don't have to worry. I'll get my boots in five to seven days so I don't have to wait too long. Hopefully we'll have snow by then rather than rain.
ABOUT SHOEme.ca
SHOEme.ca is a Vancouver company so you'll never pay duty. And with free shipping and free exchanges and returns, what more can you say? Go to their website and fall in love with a cozy pair of PIKA boots! Or whatever suits your fancy. Happy shopping online!
Lee-Anne Ekland
Leeanne Ekland is a stay-at-home mom of one, who's on a mission to rediscover love, wellness, and neighbourhood happenings and to have a ton of fun. She's also a lover of wine and yoga and believes that sharing her experiences at www.MomParadigm.com brings her closer to living her best life. Having started the parenting experience much later than most, she offers a unique perspective on the challenges and all that is amazing about being a mom over 40.