Vancouver mom's night out this summer

Admit it. You've been meaning to plan a night out with just you and your friends for ages. Months pass and it still hasn't happened. Now's the time. Vancouver has a lot of cool events this summer that are perfect for mom's night out, minus the kids. Time to savour some of the best of Vancouver food and drink.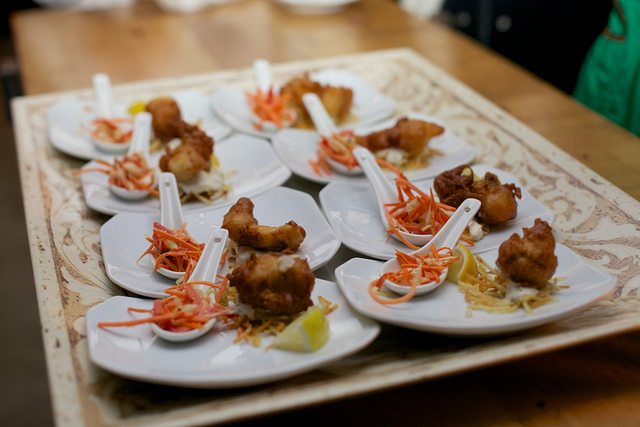 July 20, 2016
Sample deliciousness served up by restaurants in the Fraserhood neighbourhood. Vancouver Foodster presents this tasting extravaganza on Fraser Street between Kingsway and 28th Ave. There will be a range of Tasting Plates and Tasting Cups for you to sample, plus you can meet the chefs and learn a little about each restaurant you visit. Participating restaurants include Straight Outta Brooklyn, Nammos Estiatorio, and Chomp Vegan Eatery.
August 6, 2016
Check out the first annual North Shore Beer & Wine Fest at the Lonsdale Quay Pipe Shop Building on Saturday, August 6, 2016. Some of the proceeds from this event will support the Fraser River Keeper  and other local non-profit groups.
This fest will feature about 35 booths showcasing craft beer and boutique wines from BC and other places around the world. If you've never been to the Pipe Shop Building, you're in for a treat—it's a spectacular open-concept recuperated heritage building located in the Shipyards Plaza on North Van's waterfront.
September 11, 2016
You'll love this incredible four-hour wandering gourmet harvest festival just outside of Metro Vancouver. Wander farmer's fields with a wine glass in hand, listening to live music, and sampling gourmet creations from BC top chefs, farmers, fishers, ranchers, food artisans, vintners, brewers, distillers and more.
Heather Maxwell Hall
Heather Maxwell Hall is a Vancouver-born-and-raised writer and journalism school grad who loves the arts, her little family, and the Pacific Northwest. She cultivates good vibes by going on long walks, taking pictures, and discovering new things.