Babies Who Brunch: A Metro Vancouver Guide to Baby Friendly Brunch Spots
Brunch dates are fun with just about anyone, but there's something extra special about brunching with your baby. The thought of bringing a baby to brunch might seem overwhelming at first. But it's a great excuse to get out of the house and start introducing your little one to dining out early, especially if it's something you enjoy. You'll be surprised to discover that babies are great brunch dates. Stimulate their curiosity and senses by adding these 5 Metro Vancouver bruncheries to your list. Your babies will thank you with smiles and cuddles.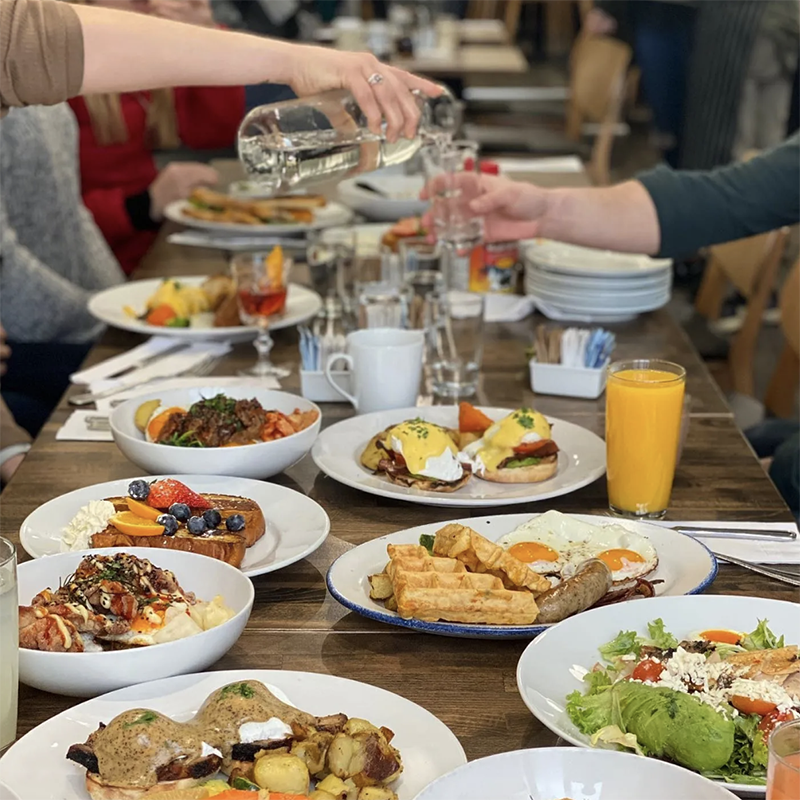 A south Granville gem with space to accommodate strollers and high chairs. Known for their innovative brunch creations like the black tiger prawn benedict and breakfast ratatouille. Moms can brunch with ease, knowing their baby's senses will be stimulated by the flavourful dishes Breakfast Table serves. Their website offers an app that shows expected waiting times in real-time so parents can plan their visits accordingly.
3014 Granville St, Vancouver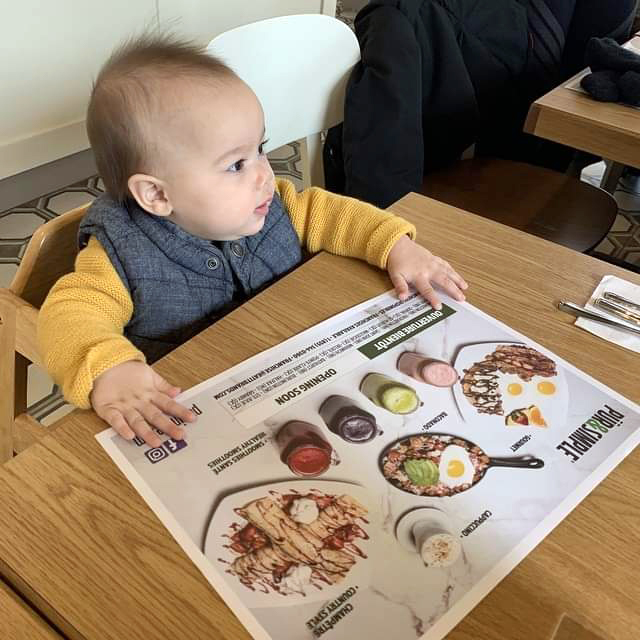 Despite being a major franchise with multiple locations across Canada, Pür and Simple restaurants are established in each community they serve just like a local family restaurant. As a place that caters to families, they accommodate all types of requests to ensure you have a great time while dining with your little one. Their extensive menu will satisfy your sweet and savoury cravings. Whether it's a high chair, a changing table in the bathroom, or a baby-friendly menu for those starting solids, Pür and Simple will provide it.
299 East 10th Avenue, Vancouver and 815 Village Drive, Port Coquitlam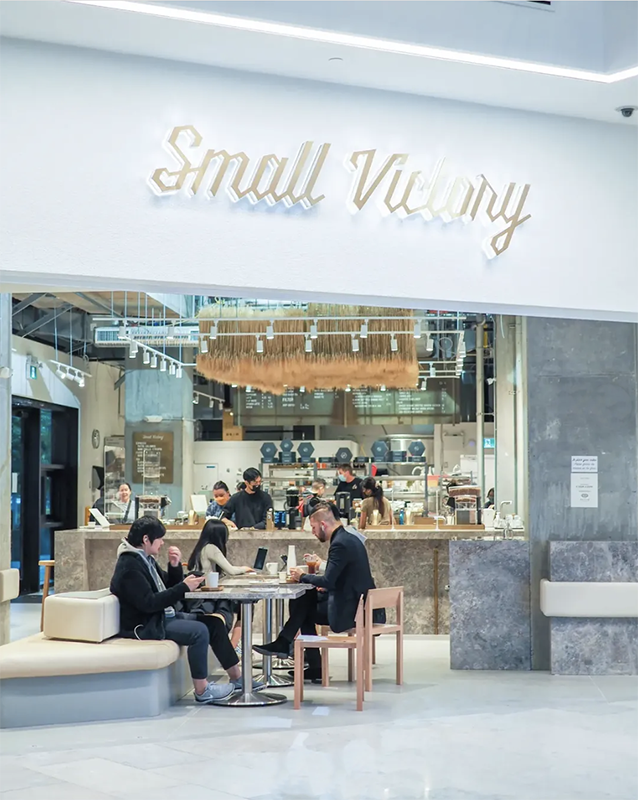 This popular city bakery has multiple locations, but their Amazing Brentwood bakery is the perfect spot to enjoy brunch with your baby. The coffee, bread, and pastries are phenomenal, and the private family rooms right across from the coffee station are something out of a luxury magazine. These dedicated rooms make nursing and changing a breeze. It's a great location to stroll around after brunch to explore the different exhibits keeping you and your baby entertained. Parking is plentiful, and it's easily accessible via transit.
4580 Brentwood Blvd #1214, Burnaby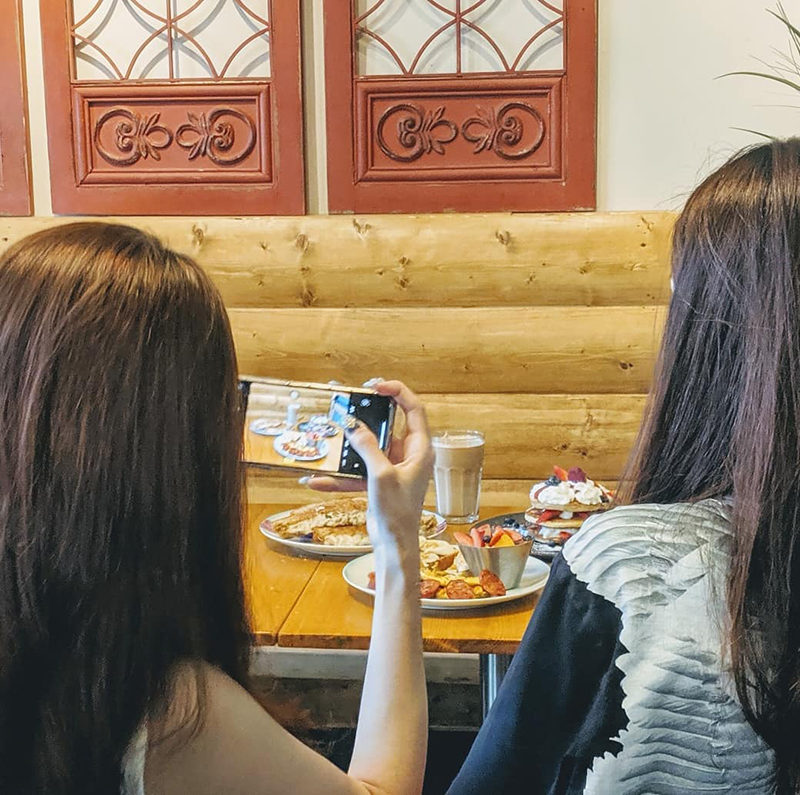 Centrally located in New Westminster, this spacious eatery is the perfect spot to schedule your next catch-up with other moms in your circle. Babies and toddlers are frequently seen here enjoying a meal with their parents. Bruncheria offers small and large plates to satisfy your cravings. It's open into the evening five days a week, including weekends, in case you are running on baby time.
502 E Columbia St, New Westminster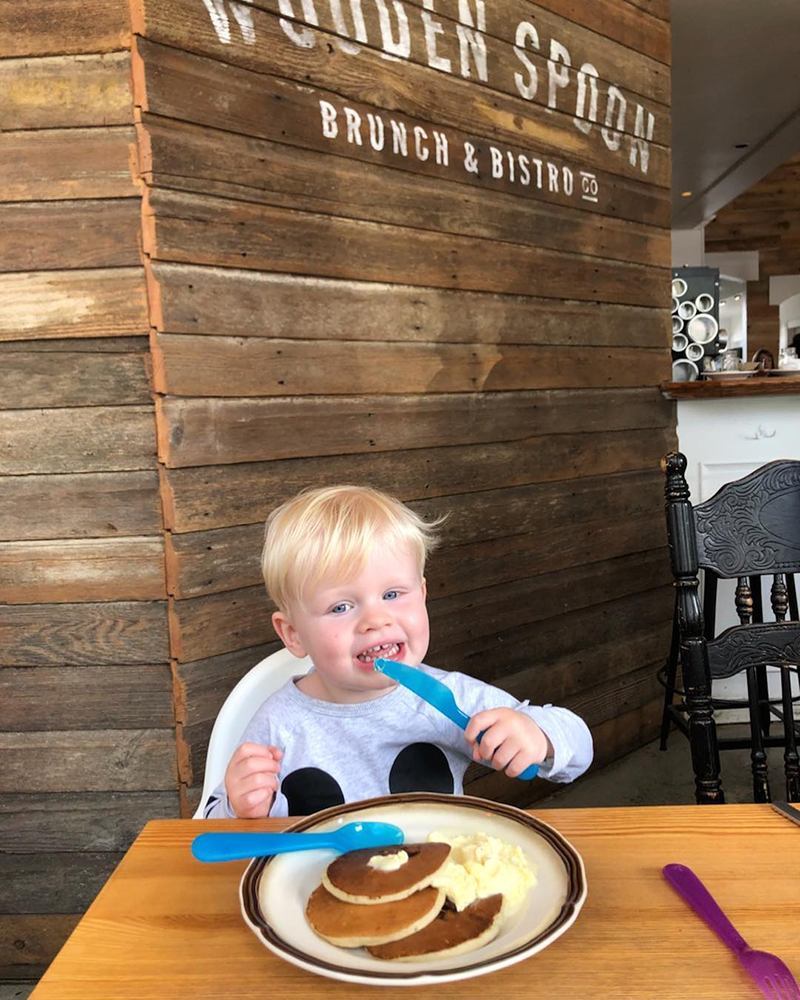 Location, location, location! A short distance from the iconic White Rock pier, you'll find the Wooden Spoon, a local family favourite. Classic brunch dishes with a dedicated kids menu. If your baby has started solids, this is a great place for them to explore  taste, texture, color, and smells while dining out. There is even a cute little play area for babies and toddlers to enjoy. After brunch, head down to the shore to explore Canada's longest pier and see your baby's face light up to the sights and sounds
15171 Russell Ave, White Rock
Tell us your favourite spots to brunch and make sure to tag #vancouvermom in your photos so we can share them!
Anjee Gill
A passionate storyteller, Anjee is intrigued by all things new and old. Anjee is a Vancouver based public relations consultant connecting people to brands and products. A self-proclaimed coffee connoisseur and pop culture fanatic balancing life as a new mom.