Vancouver Mom's Film and Podcast Series: I Move As A Mother, Ep. 3
Watch the Entire As A Mother Film Series.
I Move As A Mother is episode three in our As A Mother series, a collection of eight documentary short films featuring local Vancouver moms and their impact on our community.
I Move As A Mother features Cherine Casillan, former Vancouver Grizzlies cheerleader and international fitness instructor. She's currently a member of the Mom Bop band; a singing, dancing, high-energy pop band aimed directly at kids to get them moving. The episode highlights Cherine's sense of grief and loss over her pre-parenthood self and her ability to find her joy and spirit once again. 
Now Available as a Podcast
About Cherine Cassillan
Following the birth of her daughter, Cherine jumped headfirst into full-time motherhood. Fast forward five years later to a pandemic, and Cherine, a very social person by nature, found herself at an all-time low. Like many of us, she faced feelings of isolation and loss.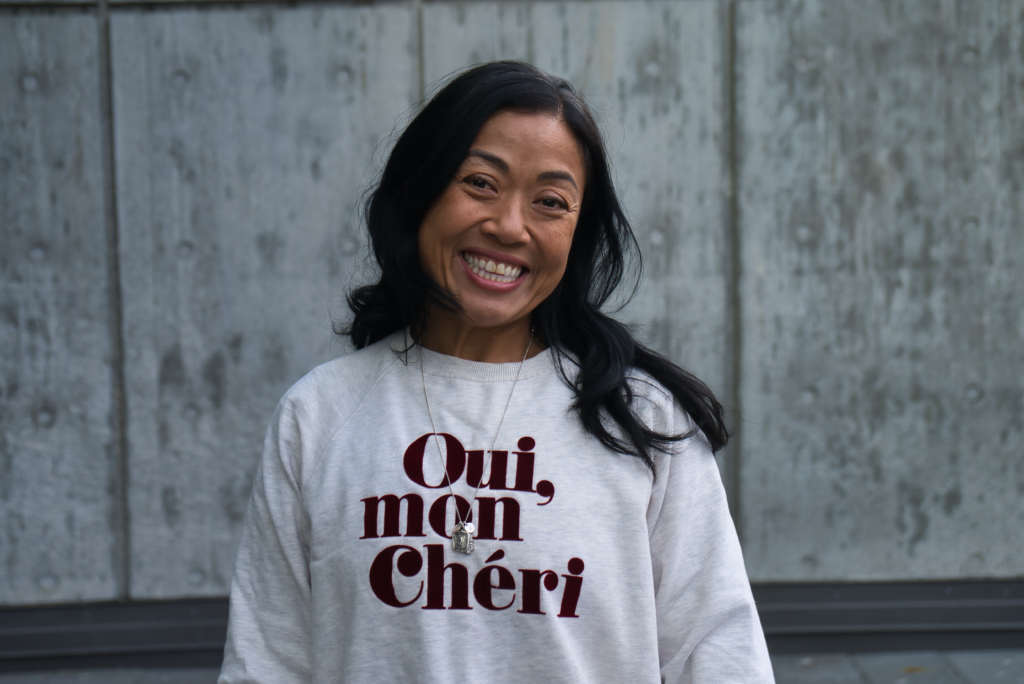 About the Mom Bop Band
Cherine's feelings of isolation drew her to an enthusiastic clan of moving mothers. Together, they formed the Mom Bob Band. It's a singing, dancing, high-energy pop band that performs around the Lower Mainland, spreading joy and community everywhere they go.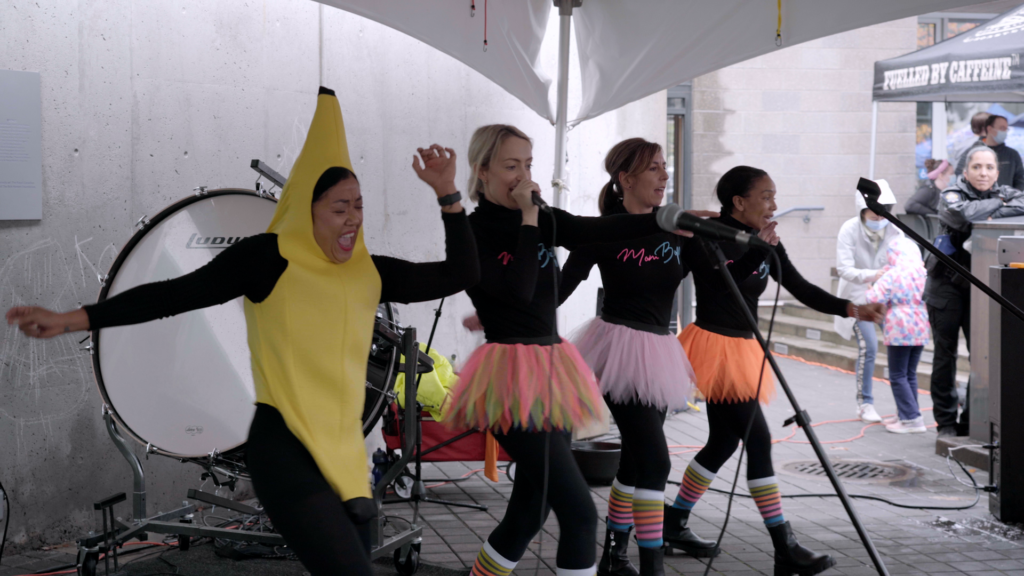 On Motherhood with Cherine Casillan
What's the greatest lesson you've learned from motherhood?
To have patience and empathy in seeing the world through the lens of my child.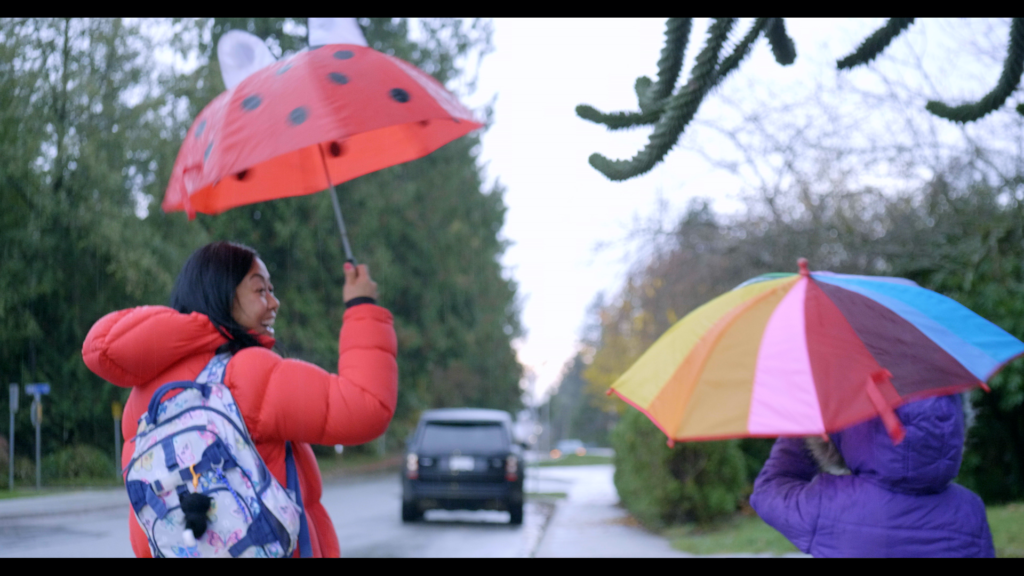 What is your legacy?
To be able to leave a lasting impression enabling those around me to live with intention. I want to spread love by being part of a mindful movement and to love yourself hard. You are what you believe.
What are the ways you take care of yourself while caring for so many others?
I am an avid adventurous fitness loving woman. I practise yoga, meditate several times a day and I enjoy immersing myself in nature. Nourishing my physical body with proper nutrition and movement takes care of me in turn showing the best version of myself to my family. 
Final Thoughts
I Move As A Mother showcases Cherine's drive to find joy and build community during the height of a global pandemic.
Never miss an episode of our As A Mother series when you subscribe to our weekly newsletter.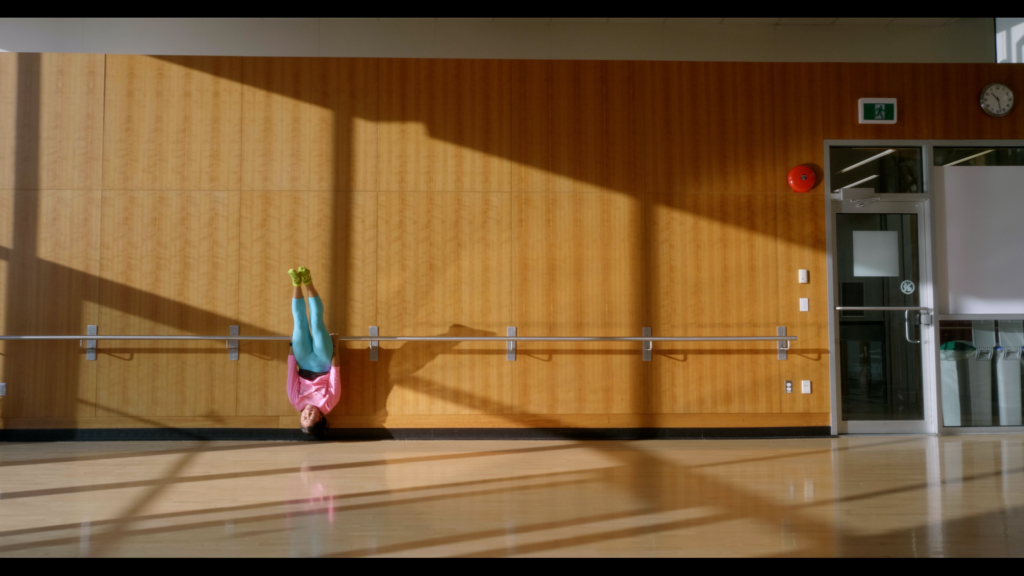 VancouverMom.ca's As A Mother is a digital short film and podcast series partially funded by a Government of Canada Heritage grant which communities through arts and heritage. Finally, All episodes and podcasts are thoughtfully filmed and produced by Kahani Pictures.
Vancouver Mom
Would you like to write for us? We welcome well-written guest submissions with a local interest slant. Share your tips, review local businesses and highlight hot trends for Vancouver moms. Get all the info on our Contributor Page!