Be Captivated by the Vancouver Cherry Blossom Fest
It's was a late start but now it's all over Instagram: the cherry blossoms have bloomed! Those delicate pink blossoms transform entire streets into Japanese prints. If you're wondering what to do in Vancouver to celebrate, the answer is clear. The Vancouver Cherry Blossom Fest gets underway in early April, with guided cherry blossom walks, music events, bike tours and more.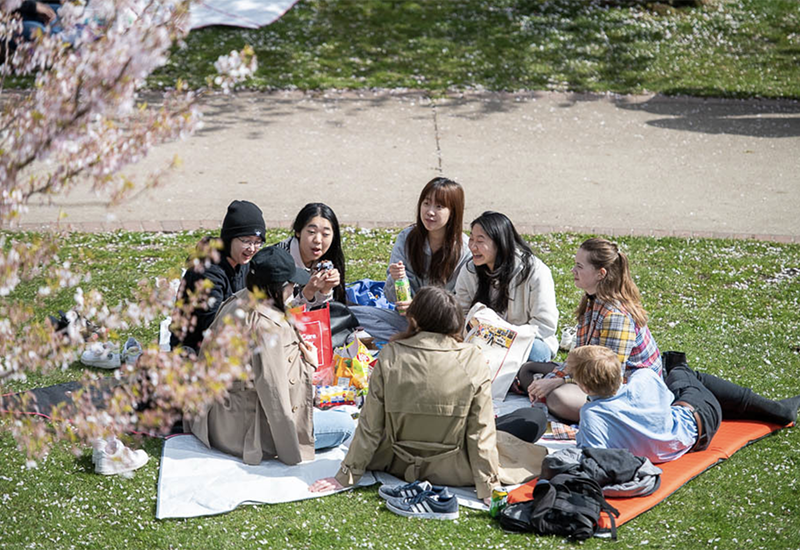 Relax under a canopy of beautiful pink blossoms at David Lam's park. Hopefully the sun will be out! Get there early to grab a good spot and make sure to bring goodies and a blanket. It's a beautiful way to kick start spring and to celebrate the beautiful diversity of our city.

The day will begins with a special tree dedication ceremony featuring representatives from Vancouver's three Host Nations of Musqueam, Squamish, and Tsleil-Waututh as well as from the Japanese Consulate.
Apr 01, 2023
10:00 am- 4:00 pm
David Lam Park, 1300 Pacific Blvd
Take a leisurely stroll while you learn more about the trees with a guided walk featuring various speakers. You'll have a chance to see the iconic 'Somei-yoshino' cherry trees and other varieties of flowering cherries along Lower Mall and the surrounding area. April 7th is dedicated to Mandarin only, so grab Nǎinai and Yéyé to spend a wonderful day together.
April 2, 7,8, & 9, 2023
Various location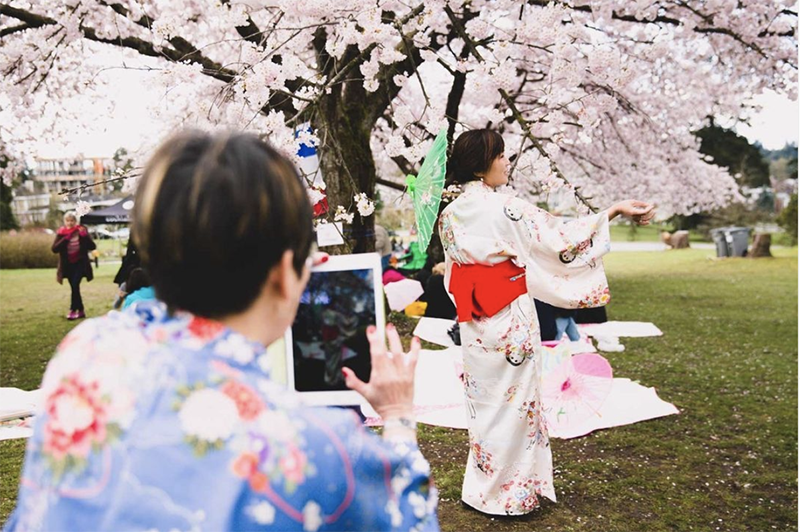 Celebrate all things Japan by immersing yourself in Japanese culture – participate in a traditional tea ceremony, try Japanese festival food, sample premium sake, learn new Japanese games, and enjoy a range of cultural performances. 
Most activities will take place out of doors, with select vendors, tea ceremony, and curated experiences that will take place indoors. Look forward to taiko drumming, theatre performances, and woodworking demonstrations.
April 15 & 16, 2023
VanDusen Botanical Garden, 5251 Oak Street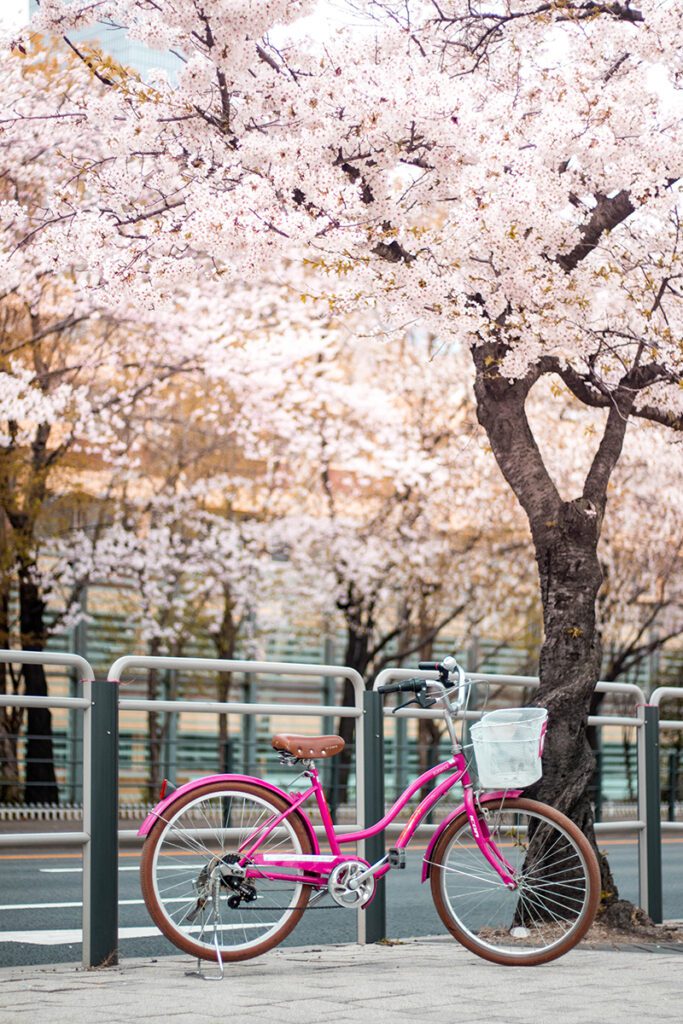 Get out the bikes and helmets and gear up to join Bike the Blossoms, a leisurely ride through tunnels of the stunning hot pink Kanzan cherry blossom cultivar on the east-side. The ride will conclude with a gathering under a grove of cherry trees where Scavenger Coffee will serve coffee and tea for participants to reflect on their experience.
Apr 22, 2023
11am- 2:00pm
John Hendry Park (Trout Lake Park), 3300 Victoria Dr
Share your Cherry Blossom Festival pictures with us by using #vancouvermom. Looking for other things fun things to do in Vancouver? Click here.
Kellie Diguangco
Kellie Diguangco is the Managing Editor for Vancouver Mom. She has over 18 years experience in arts, social media and content creation. She lives in East Vancouver with her four sons, and fluffy puppy. They enjoy stacks and stacks of books and drawing when they aren't out beach combing.