Vancouver Mom's Film and Podcast Series: I Lead As A Mother, Ep. 6
Watch the entire As A Mother Film series.
I Lead As A Mother is the sixth episode in our As A Mother Series, a collection of eight documentary short films featuring local Vancouver moms and their impact on our community.  The film features the Hon. Katrina Chen, MLA for Burnaby-Lougheed and BC's current Minister of State for Child Care.
Katrina's episode showcases one mother's determination to advocate for social change by pushing forward a Universal Child Care Plan that benefits every parent in BC —no matter their income, job, or socioeconomic status. Katrina does this while juggling motherhood, childcare roadblocks, and personal challenges herself. 
Now Available as a Podcast
About The Hon. Katrina Chen, MLA
Katrina Chen was elected as the MLA for Burnaby-Lougheed in 2017 and re-elected in October 2020. Additionally, she is currently BC's Minister of State for Child Care.
Katrina was born and raised in Taiwan. She moved to British Columbia many years ago. Before being elected an MLA, she served as a Trustee on the Burnaby Board of Education. Katrina worked in provincial and federal constituency offices for over ten years.
Katrina has a Bachelor of Arts from Simon Fraser University with a major in political science and a minor in history. Similarly, she also holds a certificate in Immigration Laws, Policies and Procedures from the University of British Columbia.
In addition, Katrina has worked as a community organizer with ACORN, emceed for major cultural festivals, and volunteered as an executive member for several local non-profit organizations.
Lastly, as the mother of a young son, Katrina understands that quality and affordable child care gives children a strong foundation for the future. In addition, it keeps our economy and communities moving by giving parents the option to return to work, go back to school or pursue other opportunities.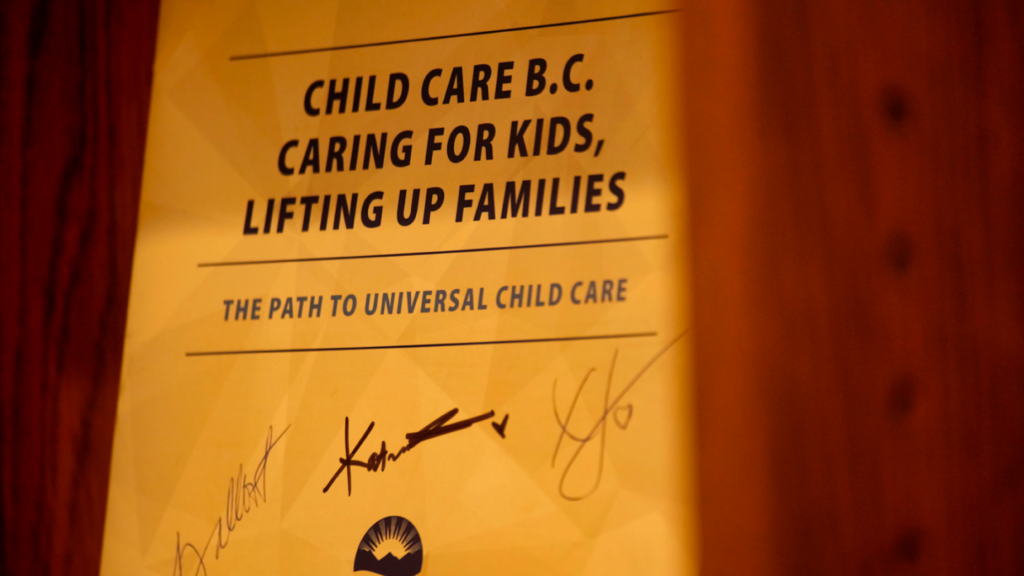 About The Universal Child Care Plan
BC is the first Canadian province to put forward a National Child Care Plan. The plan offers a universal and inclusive child care program that supports all BC families and caregivers. Currently, over 97% of all child care workers are women. The Universal Child Care Plan includes compensating them with equitable wages starting at $25 an hour. Additionally, the plan focuses on providing more available and affordable care for children under five and after-school care. 
On Motherhood with The Hon. Katrina Chen, MLA
What's the greatest lesson you've learned from motherhood?
Love. How young children love their parents and family unconditionally. How my son and I are always there for each other, trust one another and connected with each other despite how difficult the circumstances could be – and even when we are apart. I learn from my son his honesty, resilience, pure heart, and kindness all the time.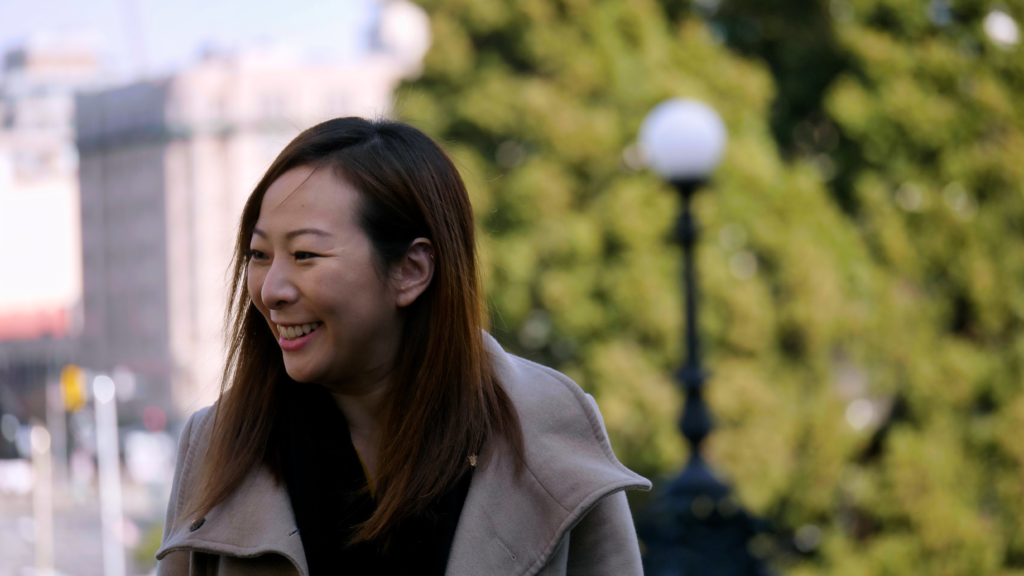 What is your legacy?
Working together with families and professionals, I hope to finally build an inclusive, affordable, quality early learning and child care system for all BC families. I'm also committed to doing everything I can to fight against gender-based violence.
What are the ways you take care of yourself while caring for so many others?
Spending time with my son and close friends. Kickboxing, running and playing music.
Final Thoughts
The Pandemic has highlighted many social programs in need of change. In fact, over the past two years, many mothers have put their jobs on hold to care for their children. As a result, a light has been shone on a need for better, more affordable and accessible child care. I Lead As A Mother highlights one woman's determination to advocate for a much-needed social change. 
Never miss an episode of our As A Mother series when you subscribe to our weekly newsletter.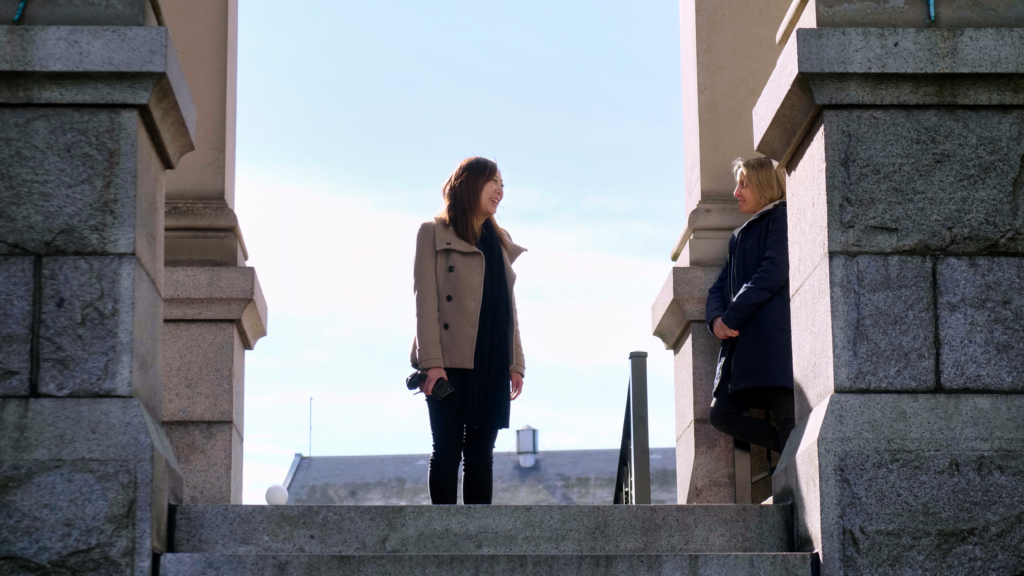 VancouverMom.ca's As A Mother is a digital short film and podcast series partially funded by a Government of Canada Heritage grant which communities through arts and heritage. Finally, All episodes and podcasts are thoughtfully filmed and produced by Kahani Pictures.
Vancouver Mom
Would you like to write for us? We welcome well-written guest submissions with a local interest slant. Share your tips, review local businesses and highlight hot trends for Vancouver moms. Get all the info on our Contributor Page!