VM Picks: Top Family Photographers, a Q&A with Klutch Photography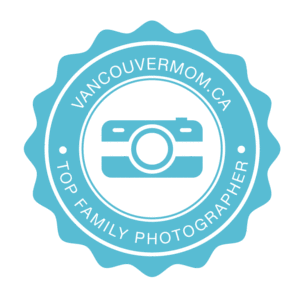 Our Top Newborn, Family and Portrait Photographers in Vancouver list highlights photographers who demonstrate a high calibre of professionalism and talent and specialize in maternity, newborn or family photography.
We connected with Dina Ferreira Stoddard of Klutch Photography about her family photography work.
Top Family Photographers, a Q&A with Klutch Photography
Tell us a bit about your photography business
I specialize in candid newborns, children and family photography throughout Vancouver and the Lower Mainland. Offering Life Unscripted (on location) sessions and A Day in the Life Documentary (home-based) sessions. In my sessions, I focus on documenting real life moments of perfectly imperfect families being themselves!
What should clients expect when working with you?
My clients should expect to be just themselves in my sessions, have fun with their children, and be prepared to not to pose (or have me say "cheese", lol.)
Why (or how) did you get into photography?
I had this incredible desire to freeze the everyday little moments of my both of my children's lives. This passion to document real life moments became my career to do the same for other families.
How would you describe your photographic style?
I'm a Life Unscripted Photographer! Which means I document families, as they are, the good, the bad, and the beautiful! I candidly create their unique story, from their authentic family dynamic. It's real life documented.
Dina is an amazingly talented photographer that not only takes stunning photos that capture the true being of each person, but makes the entire experience comfortable and effortless! I would highly recommend her!

–Jillian Curtis
Can you share a few a quick tips on how to prepare your kids for a photo shoot?
For sure, here are two. Don't put your kids in an outfit they don't like, or that doesn't express who they are! My suggestion, pick out two options and let them choose the winner. Kids feed off of your energy. If you're stressed about the session, your kid's behaviour will reflect that. Sessions unfold naturally; remind yourself that your there to have fun with your kids and the images are secondary.
What is the best part about being a Family Photographer?
The best part of being a life unscripted photographer is documenting the moments that will not exist in the future, like kids with soothers, tired Dad cuddles with blankie, or unique childhood mannerisms. As parents you think your babies will stay little forever but as the years past, all those little childhood moments disappear. I love that I can "stop time" and help hold on to those memories for my clients through photography.
Book an appointment: www.klutchphotography.com
Follow her on Facebook: @Klutchphotography
Follow her on Instagram:@Klutchphotography
Harriet Fancott
Harriet Fancott is the Editor and Social Media Manager for Vancouver Mom. She has over 20 years experience in the arts, tech and mom-based blogging arenas. She lives in East Vancouver with her husband and son where they enjoy exploring all that Vancouver has to offer from festivals and events to playgrounds and beaches to sushi and ice cream (although not together).