Five free family friendly events in Vancouver this weekend: August 17,18, 2019
Keep summer alive by hitting up one of these free family friendly summer events around Metro Vancouver.
Five FREE (and one paid) family friendly events in Vancouver this weekend
Waste to Wonder *Free*
Runs until September 8, 2019, Burnaby
The Waste to Wonder exhibit showcases five life-size sculptures of Canadian at-risk wildlife — the narwhal, orca, bison, grizzly, and caribou — each of them made from upcycled flip flops. In addition to the exhibit, there will be upcycle bracelet & beauty container workshops, a plastics recycling drives, contest giveaways, and more!
Port Moody Car-Free Day
Sunday August 18, 2019 Port Moody
Port Moody's Car-Free Day is a street party filled with local businesses, musicians (including kiddie fave Music with Marnie), green transportation displays, delicious food, and a family-friendly Brewers Row beer garden. With 130 booths to explore, a bicycle skills zone, a mini train, and a ninja obstacle course, this is solid family fun!
Richmond Garlic Fest
Sunday, August 18, 2019 Richmond
This Fest is all about the stinking rose! Enjoy fresh garlic staright from the farm as well as garlicky delights made by chefs of local restaurants, a Farmers' Market, birds of prey flying demos, a kids zone, farm tours, and more. By donation with all proceeds from the festival going to support The Sharing Farm in their mission to grow fresh healthy produce for families in need.
Final show at the Kitsilano Showboat
Saturday August 17, 2019 Vancouver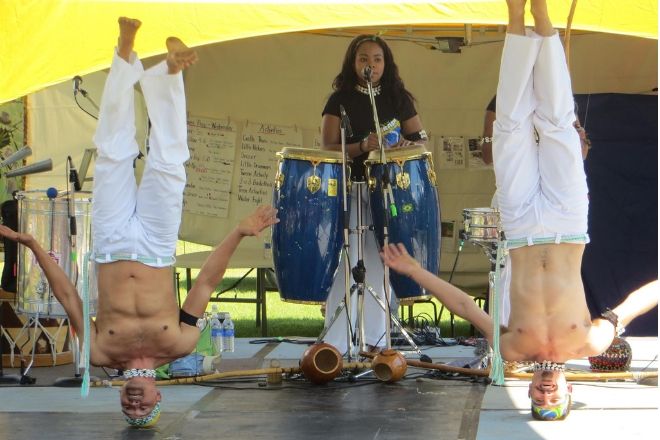 Whoa. How did this happen? If you haven't been to the iconic (and free) Kitsilano Showboat auditorium, this is you last chance for this summer. s Ache Brasil students will close out the summer festivities with their jaw dropping capoeira performance. This really is a perfect outing for families with little ones. Go for a dip at the classic outdoor pool, and cap it off at an early show. PS: There will be prizes!
Can Forests Handle the Heat? * Free*
Saturday August 17, 2019 North Vancouver
​The spectacular North Shore mountains are full of nature's wonders. Discover more about the charms and challenges of wilderness at these drop-in sessions by notable naturalists and backcountry experts. 
Meet at BC Mills House.
>> Mountains 101: Can Forests Handle the Heat
Bonus: This one isn't free but it's kind of a big deal.
The Fair at the PNE
August 17 – September 2, 2019 Vancouver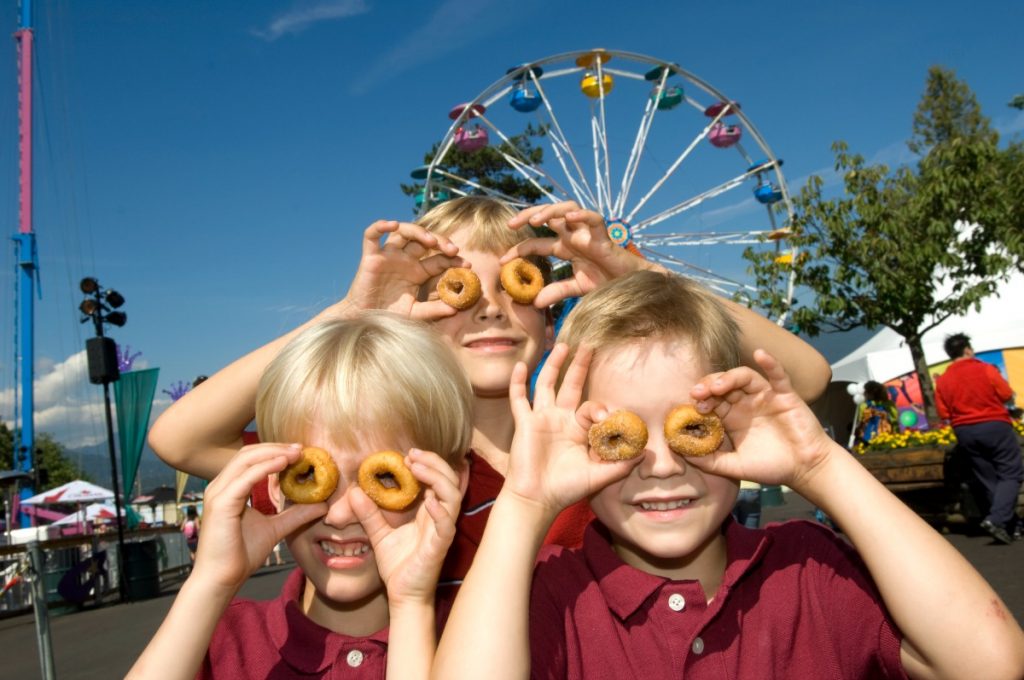 It's time for SuperDogs, blue-ribbon farm animals, mini donuts and ooey gooey ribs because the PNE Fair opens tomorrow. And of course Vancouver's answer to Disneyland, Playland has been going strong all summer so if you haven't, now is also the time to take a gentle ride on the Ferris Wheel or go nuts on The Beast!
>> The PNE
Harriet Fancott
Harriet Fancott is the Editor and Social Media Manager for Vancouver Mom. She has over 20 years experience in the arts, tech and mom-based blogging arenas. She lives in East Vancouver with her husband and son where they enjoy exploring all that Vancouver has to offer from festivals and events to playgrounds and beaches to sushi and ice cream (although not together).