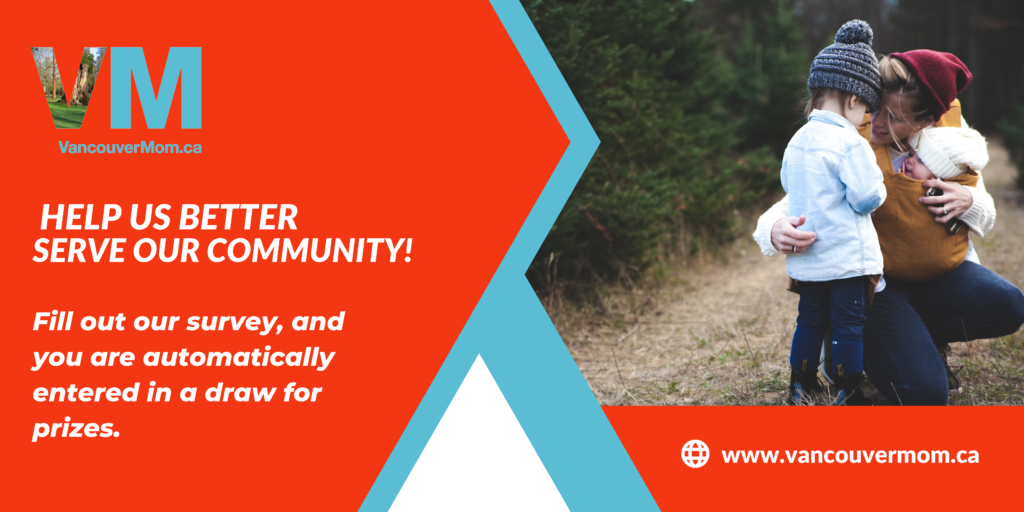 Spring Break is just around the corner. If you still deciding on what to register for, there are lots of camps around Metro Vancouver taking place between March 14th-26th. From artistic and musical to active and brainy, engage your kids' hearts, minds and bodies this March while school is out for the oh-so-long break. Camps are typically geared to 6-12s but there are plenty of exceptions, so take look.
Spring Break Camps in Vancouver
If you're seeking a fun, positive, socially-distanced spring break camp after the long Elevate Ultimate offers a variety of half and full-day spring break camps for kids 4- 19 years of age and all experience levels. Check out their program calendar below to see what works best for you! If you're not ready to jump in yet, follow them on Instagram to learn more about Ultimate Frisbee and how It popped out of seemingly nowhere to grow exponentially. Elevate's programs cost between $239- $339 depending on whether you choose a half or a full-day option.
Register or find out more
>> Elevate Ultimate and Disc Golf Camps
Got a performer in the house? Shoreline's week-long acting workshop introduces students to what it takes to become a working film and TV actor! Campers train with some of the top-working actors in Vancouver to learn different approaches and gain practical, comprehensive experience and knowledge in a fun, safe and supportive environment! Make friends, learn and explore characters, and learn more about yourself. The cost is $359 for 7-9-year-olds and $440 for kids ages 10-15.
Register or find out more
>> Crafting the Actor Camps
Free Kick Timbits Soccer offers fun, active half-day soccer camps for kids ages 6-12. It's run by former Canadian National team player Carrie Serwetnyk. Campers celebrate their own World Cup, complete with country flags and music. And, as a bonus, all players receive a Timbits uniform, soccer ball, socks and a medal! Their camps run at two awesome locations this year, Shaughnessy Elementary and Jericho Turf. The cost is $145.
Register or find out more
>> Free Kick
Richmond Martial Arts offers a fun full-day camp experience where kids spend their day doing martial arts, cheers, parkour, arts and crafts, and fun indoor games. The camp's name is Richmond's Best Camp, and they offer onsite care between 8:30 am and 6 pm. It's a great opportunity for kids interested in Parkour and Martial Arts to get their feet wet. The cost is $298 for one week and $598 for both. They also offer single-day camp purchases.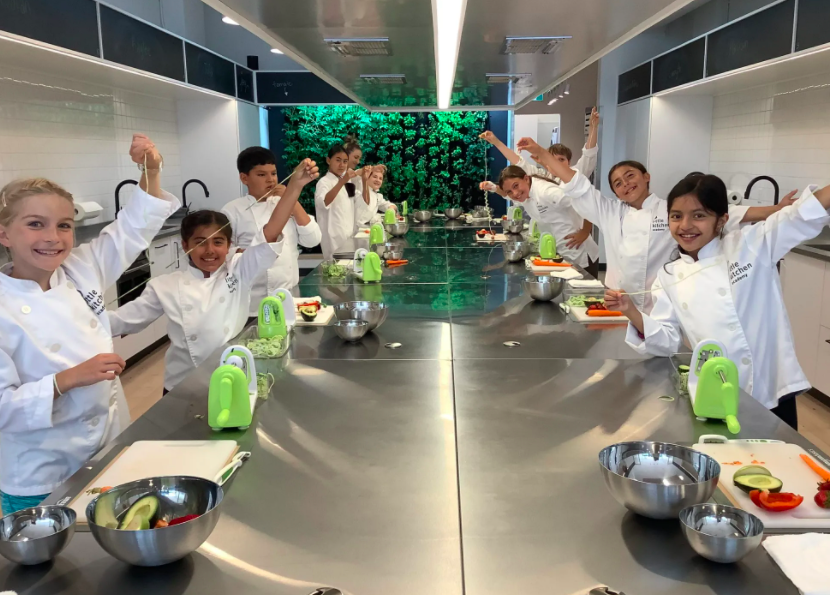 Little Kitchen's Spring Break Camps are popular, so you'll want to act fast because they book up quickly. If you can't secure a camp spot, registration for their spring sessions are open. Little Kitchen's programs will inspire your child to try new foods and take on new challenges. You'll see their confidence and independence grow, both inside and outside the Kitchen!

Embark on an adventure among the giant trees, sandy beaches and hidden wetlands of Stanley Park. This spring, spot migrating waterfowl, search for signs of flying squirrels and beavers, take an epic day hike through the park, and learn of animal adaptions to this temperate rainforest ecosystem. Camps run outdoor and indoor activities and run rain or shine. Camps run from 8:30 am – 4:30 pm. Cost: $270. Ages 7-11.
Register or find out more
>> Stanley Park Eco Camp
>> Spring Break activities for the whole family
Students will explore a variety of art mediums and crafts to create both canvas and 3D projects. Each week of this full-day camp has a different exciting theme. All supplies and tools are included. Students will receive an individual supply pack, and tools will not be shared between students during class. 9:00 am to 3 pm. $295/week.
Register or find out more
>> Pomo Arts Camps
Send the littles to a calming camp where they get bendy, mindful and have fun too. Kids will become favourite animals and go on adventures while learning yoga poses and their benefits. Children will leave feeling calm, aware of their bodies and minds. Full and half day camps. Cost: $239 to $479. Ages 3-5 and 6-12.
Register or find out more
>> Uphoria yoga camps
Deepen your child's interest in music by registering for one or two weeks of safe, in-person social connection through the arts for kids in Kindergarten to Grade 3. Small camp sizes of 7 will explore an imagination-sparking theme through arts and crafts, drama games, movement and music. Camps run from 9:00 to 5:00 pm and include two hours of outdoor play. Cost $495.
Register or find out more!
>> VSO School of Music Spring Break Camps
Want your child to drop the training wheels or learn more advanced bike skills? Pedalheads camps for kids aged 2 to 12 teach everything from getting the little ones going on their balance bikes, to taking off training wheels and teaching kids to ride independently, to how to ride safely with confidence. This break, they are offering half-day bike camps (9 am -12 pm or 1 pm – 4 pm) and week-long swim lessons. Cost $275-$279 / week.
Register or find out more!
>> Pedalhead Spring Break Camps or call 1-604-874-6464
Get your creative thinking caps on; it's time to create something new at Arts Umbrella. Spring Break Camp at Arts Umbrella in South Surrey and on Granville Island has half-day and full-day options for kids ages three and up. Choose from classes like Animation, Drama, Photography, Hip Hop, Musical Theatre, and more. Half day camps are $300. Ages 3-19.
Register or find out more!
>> Arts Umbrella Spring Break Camps
The World of Kidtropolis
Let your child's imagination soar with awesome, hands-on exploratory activities such as: science experiments and creative art projects at Kidtropolis. There will also be plenty of time for your child to play and learn in their pretend 18,0000 sq, foot indoor city. Camps run from 9 am to 4 pm. Cost is $250/week or $60/day. Ages: 6-10 years old.
Register or find out more!
Kidtropolis Spring Break Camps
Led by Vancouver teachers, these camps offer exceptional levels of safety, enjoyment and education. Geared to 5 & 6s, 7 to 9s and 10 to 14s, each camp has a different theme (stories, science, graphic novels) and run from 9 am – 3 pm, with options to extend these times using our optional pre-camp and/or after-camp supervision services. Cost: $320-$350 per 5-day camp.
Register or find out more!
>> Pear Tree Education
Join some of your favourite characters for live-streamed classes of pure fun! Here are some examples of the available classes (ideal for the 3-7 crowd): Move Your Body with a Superhero; Arts and Crafts with a Princess; Mad Science with Mad Hatter; Music with a Princess and Storytime with a Superhero. 1 day pass (5 classes): $50; 3 day pass (15 classes): $125; Full Access (50 classes): $300.
Register or find out more!
>> Pacific Fairytales
Harriet Fancott
Harriet Fancott is the Editor and Social Media Manager for Vancouver Mom. She has over 20 years experience in the arts, tech and mom-based blogging arenas. She lives in East Vancouver with her husband and son where they enjoy exploring all that Vancouver has to offer from festivals and events to playgrounds and beaches to sushi and ice cream (although not together).