Amid all the blossom furor, the graceful tulip is making her first spring appearance in a variety of styles and hues – think stripes, frills and solids. And while a family photo under the delicate, pink cherry petals is a must, nothing beats toddlers amid the tulips. But where to go for tulips in Vancouver?
There are two major ticketed tulip festivals in the Fraser Valley featuring acres of colourful blooms and stunning backdrops. They both offer excellent photo ops and typically loads of activities to keep the kids entertained if admiring spring blooms isn't quite enough to maintain their attention. We've also included some first-rate gardens around town that have their own share of floral fun.
Top Tulips in Metro Vancouver!
The Chilliwack Tulip Festival
We were recently invited to the breathtaking Chilliwack Tulip Festival blossom fest. This is tulip growing country folks! With a drop-dead spectacular mountain backdrop, the fest also boasts hyacinth and daffodil fields, food trucks, Dutch treats, kids crafts and tractor rides and the real farm experience, which is great for all ages. Don't let rain stop you from visiting, just put on your rainboots and jacket because we the sun clears, even for a second, it a perfect photo op.
Queen Elizabeth Park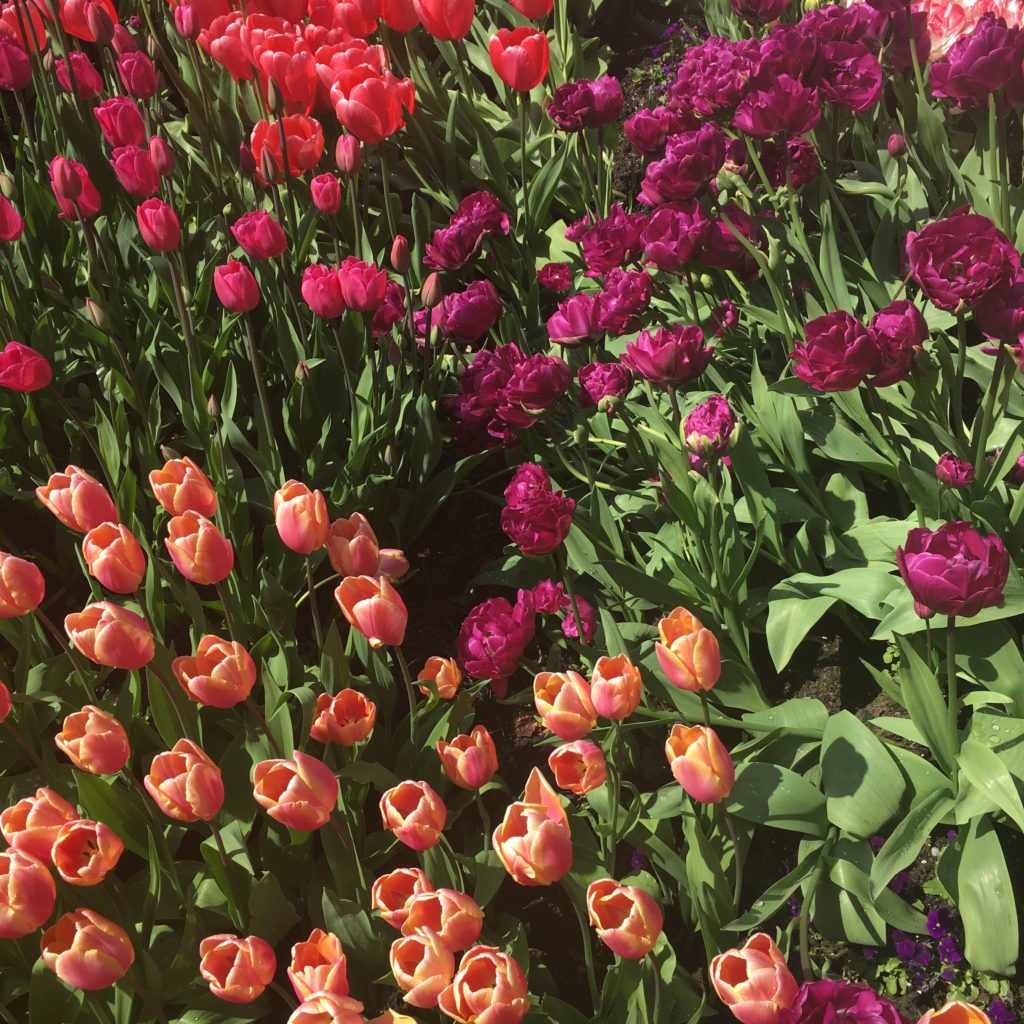 Smack dab in the middle of Vancouver, QE Park is FREE and offers multiple gardens from the iconic cherry blossom grove to two quarries full of seasonal flowers. There are a surprising amount of tulips – so keep your eyes open!
VanDusen Gardens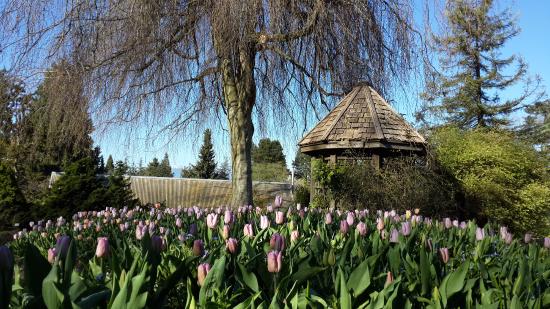 The city's biggest botanical garden is Dutch, so you know that they know their tulips. With many different species of tulips on display, the garden also offers loads of space for the kids roam around.
Stanley Park
Stanley Park pretty much has it all: A 12 km seawall with jaw-dropping views, a world-class aquarium, miles of wooded trails, sandy beaches, heron roosts and duck filled lagoons, playgrounds, a mini-train, and a series of glorious gardens. Be sure to check out the tulips at the Stanley Park Pavilion. PS: 100% FREE.
>> Stanley Park
Tag @vancouver_mom on Instagram in all of your photos for your chance to be featured.
Harriet Fancott
Harriet Fancott is the Editor and Social Media Manager for Vancouver Mom. She has over 20 years experience in the arts, tech and mom-based blogging arenas. She lives in East Vancouver with her husband and son where they enjoy exploring all that Vancouver has to offer from festivals and events to playgrounds and beaches to sushi and ice cream (although not together).