5 photography pro tips from Angela Hubbard of Beyond Bellies
Ever wonder how professional photographers get such amazing family and baby photos? Clearly they have a few advantages over you and me. Experience for one as well as top notch equipment and a sprinkle of God-given talent. Still there are things we mortals can do to step up our own family photo game. We took a look at Angela Hubbard's photography site to get some clues.
Book an appointment with Beyond Bellies Photography
Five ways to improve your family photos
Pro tip 1: Experiment with unique positions
Experiment with different positions to avoid static, staged looking photos. When taking shots of parents and newborns have the baby facing one way and one of parents the opposite. Play around.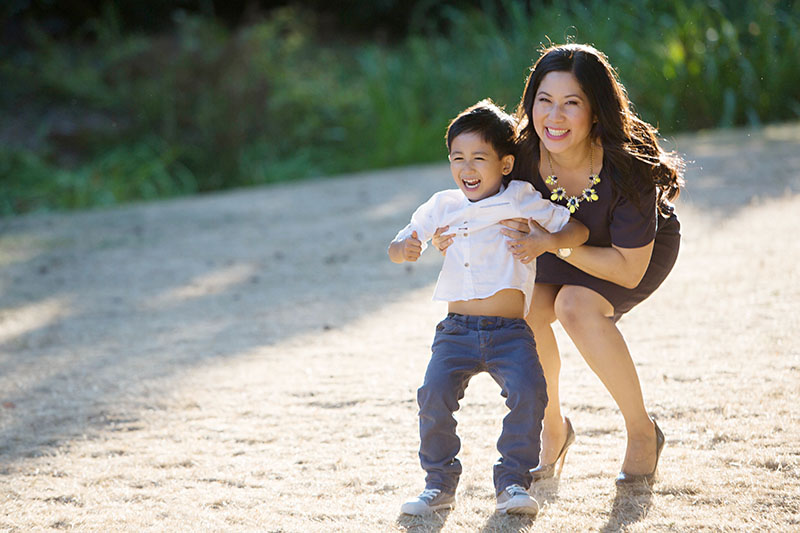 Pro tip 2: Pick an interesting location
Select an outdoor location that's meaningful to your family and presents an interesting backdrop. Consider the beach, forest, a local landmark or something gritty and urban (like mural or metal wall at Granville Island). Play around with park benches, stairs or metal bike racks.
Pro tip 3: Look for authentic moments
Capture people at their most authentic. Snap the photo when they are revealing what is true about themselves not posed or artificial. Look for unscripted moments of joy, love, connection and humour.
Pro tip 4: Use cute props for baby photos
When shooting photos of babies, try to capture them when they are sleeping as well as awake. Add cute props like angel wings, cute hats, baskets and fluffy blankets.
Pro tip 5: Let kids be kids
With active kids, snap them in motion. Allow them the clamber, climb and do their parkour moves for a few of the photos.
Words cannot express how we feel about you or your photography. You never cease to amaze us. Your artistic eye is always fresh …we JUST LOVE YOU! Thank you for sharing our special day with us….and many more days to come.
Angela Hubbard has been a freelance photographer for over 25 in the Lower Mainland and travels around the globe. Her photography has captured over 800 weddings and a few hundred rockstars and celebrities. She is now primarily based in her hometown, Vancouver, documenting maternity, kids, families + portraits.
www.beyondbellies.com | @fotochick | Facebook
All photos © Angela Hubbard.
Harriet Fancott
Harriet Fancott is the Editor and Social Media Manager for Vancouver Mom. She has over 20 years experience in the arts, tech and mom-based blogging arenas. She lives in East Vancouver with her husband and son where they enjoy exploring all that Vancouver has to offer from festivals and events to playgrounds and beaches to sushi and ice cream (although not together).