How to have the best newborn photo session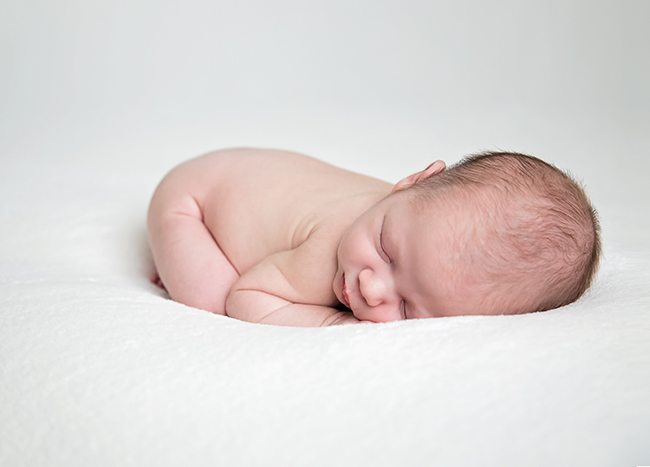 Those super cute newborn photos are an amazing keepsake, but it may seem like an unsurmountable challenge to get a little tiny baby to a photo studio and do a session. Amanda Nordin of Sugarplum Snaps to the rescue. She shares her tips for how to have the best newborn session ever.
When to do a newborn photo session
"Newborns are best photographed within the first 6-17 days of life," says Amanda. "It's when they have been out long enough to lose a bit of their startle reflex, but young enough that they are still super sleepy."
What to do before your session
"Try and bathe your baby before the session, and try and trim their toe and fingernails," Amanda says. "Babies are best posed when they have a full tummy and are asleep, and dress them in zip or button-up pyjamas so they aren't disturbed when we remove their clothes. Don't do onesies or socks!" Amanda also explains it's best to feed and burp your baby right before you come into the studio, and to bring them in the car seat so she can start the session right away, making the most of that precious asleep time.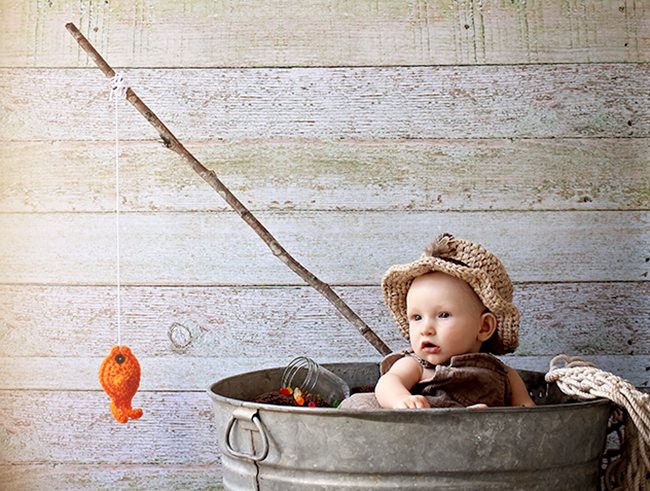 See Also
How long does it take and what to expect
"Newborn sessions last about two to three hours," Amanda says. "There is a sofa in the studio for you to sit back, relax and watch me work my magic. I also provide water and nut free granola bars. The studio is kept toasty for the comfort of the baby, please dress lightly. White noise will be played to mimic the sound of your womb. Plan to feed your baby often while you are here. Babies almost always eat frequently during sessions." If you want to be a part of the session, please dress in neutral colours, and bring a couple of outfits as one might get pooped on. If you're going for a full shoot with siblings, plan to bring them in towards the end of the session, just to keep things calm and quiet.
What to bring
"Soothers, even if you don't plan to give one to your baby on a regular basis. This can make or break a session," says Amanda. "Extra formula if your baby is formula fed as they always seem to eat more during sessions, and Ovoal or gripe water if your baby is gassy."
Erin McGann
Erin McGann is the former Managing Editor for Vancouver Mom and Toronto Mom Now. She drinks just a bit too much coffee, is a bit obsessed about sourcing local food, plays the cello moderately well, spends too much time on Twitter, keeps honeybees on a rooftop, and has a thing for single-malt whisky. Erin is working on a novel set in turn-of-the-century Vancouver, which her husband, son and dog have to hear about all the time, and also blogs at Erin at Large.