5 pro tips for a gorgeous maternity photoshoot
Pregnancy is special, fleeting time in a woman"s life, and while it may feel endless at times, it isn't long before that gorgeous belly bump is replaced with a beautiful babe. You'll want to capture this important milestone in your life with a professional maternity photoshoot.
We talked to professional portrait photographer, Liliya Lubenkova, a a Burnaby-based photographer specializing in elegant maternity as well as motherhood and boudoir photography about her pro tips for the perfect maternity photoshoot.
"Photo sessions with me are easy and fun and it is an experience that you will never forget. I want you to look at your photos and say, "WOW, is that ME? I look so beautiful!"

Liliya Lubenkova photographer
5 pro tips for a perfect maternity photoshoot
1. Timing

Obviously, you want to be showing when you have your maternity shoot. Maternity portraits are best captured from week 28 to week 33, but, of course that can vary. For example, if you're expecting twins (or more), it's best to schedule a shoot earlier, from week 27 to week 32. If it's your first pregnancy, and your belly is growing slowly, week 35 is good choice.
2. Preparation
A maternity session is more than just a photo shoot. It's a day of well-deserved pampering that should include a manicure, hair styling, and professional makeup session. Scheduling a mani-pedi treatment a day or two in advance is a must. Soft natural, pastel colours always look great especially for the close up shots of hands a belly. At Liliya Lubenkova Portraits, we bring in a beauty team to complete the experience.
3. Make Up

An overall natural look is best for this kind of shoot. I recommend soft waves for the hair and light daytime makeup with an even skin tone and accented eyes and cheekbones. I encourage my clients to wear false but natural looking eyelashes; the curve of the eyelashes helps to create a gorgeous, feminine silhouette. I also recommend using individual eyelashes so that they look more natural even in daylight photography. Keep your look clean and minimalist. Natural is sexy.
4. Things to avoid 
Avoid spray tanning, bronzers, and shimmers. You want to look and feel your best but don't over do it. Avoid tight undergarments on the day of your session. In fact, arrive at your photo shoot in loose clothing to prevent body marks. 
5. What to wear
Some pregnant mothers choose tasteful, artistic nude or semi-nude portraits, while others prefer more modest, fully clothed shots and/or outfits that accentuate their exposed belly. Go with whatever makes you feel your best.
Clothing options
Black dress for the silhouette shot and another dress in cream or white for the more ethereal, dreamy, and soft portraits. Along with form-fitting dresses, flowing maxi dresses are also recommended.
Bandeau or cropped tops and maxi skirt. These are a perfect option for someone who doesn't want to reveal too much but still wants to show off their belly. The skirt can be a piece of stretchy fabric elegantly draped around the hips. 
Jeans for a few relaxed portraits are wonderful. Bring a pair of your pre-pregnancy jeans and avoid the belly band of maternity ones.
White button down shirt
Silk or lace fabrics. Natural silks, chiffons, any flowy fabrics that can be beautifully draped around you, used to cover up and be tossed in the air.
Bodysuit or lingerie. A lacy bra and panty set can add an elegant look to your pregnancy photoshoot as can a soft corset or bralette (just make sure it's the right size to your growing belly and not too tight). Subtle colours are ideal for soft looks and strong colours that contrast with your skin are great for a bold look. 
The photographer's job is not just to take flattering photos but to provide a memorable experience in a relaxed setting where you feel pampered, gorgeous and confident.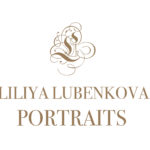 Liliya is a Burnaby-based photographer specializing in Elegant Maternity, Beautiful Motherhood and Boudoir Photography. She believes that every woman deserves to have beautiful and timeless portraits of herself. She loves helping women see their beauty and feel empowered, gorgeous and confident. www.liliyalubenkova.ca
Facebook: @liliyalubenkovaportraits Instagram:@liliyaportraits
Vancouver Mom
Would you like to write for us? We welcome well-written guest submissions with a local interest slant. Share your tips, review local businesses and highlight hot trends for Vancouver moms. Get all the info on our Contributor Page!