10 family friendly weekend events in Metro Vancouver March 30 & 31 2019
Well March certainly came in like a lion, and if the forecast can be trusted, it will go out like a lamb. Goodbye snow, hello blossoms! Spring Break activities wrap up on Sunday so take advantage of the following final weekends. Or head to ArtStarts or River Market for some interactive Celtic music for kids. Perhaps goat yoga is more to your taste? Then check out the bendy barnyard event at Maan Farms. This weekend is also your last chance to sit under the mirrored Blossom installation at Metropolis.
Vancouver weekend family events March 30 & 31 2019
Celtic Traditions Across Canada with Kiérah *FREE*
Saturday, March 30 2019, Downtown Vancouver
Sunday, March 31 2019, New Westminster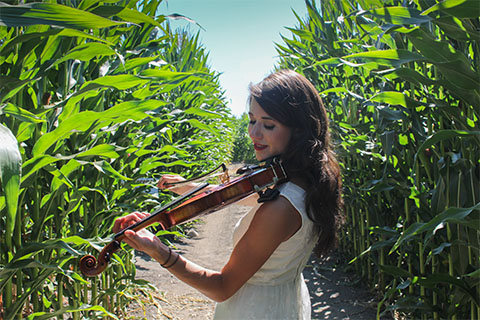 This interactive program gives young and old alike the opportunity to learn about and hear the wonderful music brought to Canada in the 17 and 1800's, from Ireland and Scotland. Hear how Celtic music developed over time within the cultures that embraced it, and how it is still evolving. All ages.
>> Celtic Traditions, downtown Vancouver
>> Celtic Traditions, New Westminster
Goat yoga at Maan Farms
March 31, 2019, Abbotsford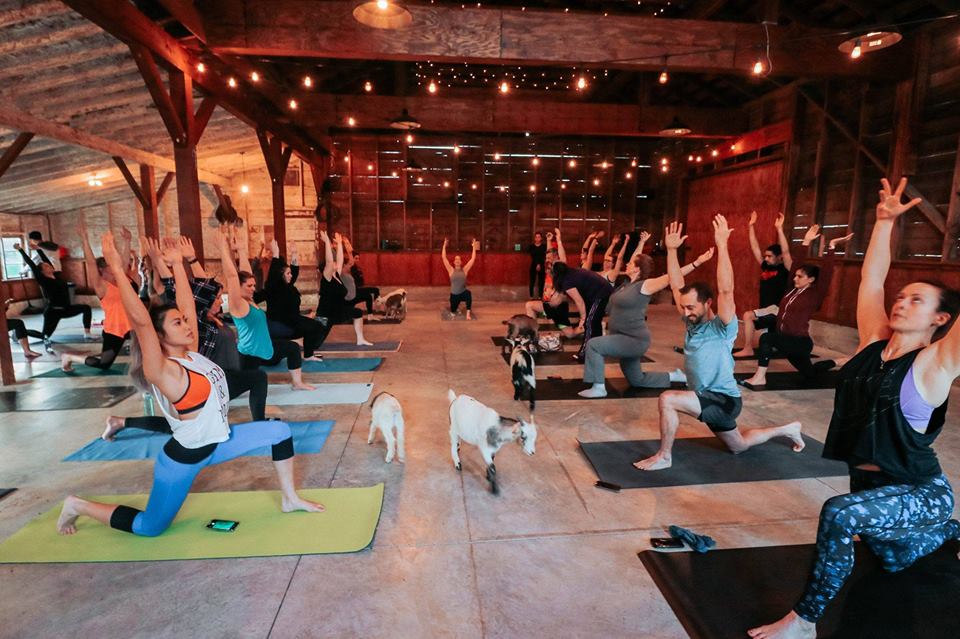 Yes you read that right. Get down and bendy with active, jumpy, cuddly goats, and cap it all off with Mama Maan's Indian chai or a fresh berry smoothie depending on the season at Maan Farms. After this you may never go to a studio again.
Outdoor Spring Carnival – Final Weekend
March 21-31, 2019, Richmond
If your kids love Playland, you'll want to check out this outdoor carnival in Richmond featuring loads of fairground fun, from ride and midway games, to a circus train, carousel, and Ferris wheel.
>> Lansdowne Centre Outdoor Spring Carnival
Science World Spring Lab – Final Weekend
March 16-31, 2019, Vancouver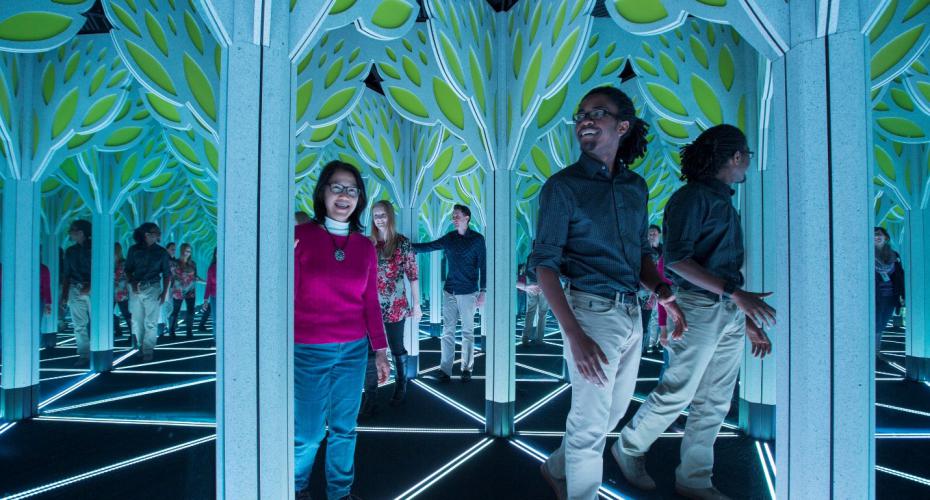 Check out the brand new Mirror Maze exhibition; make things in the tinkering lab; and learn about puffy, stretchy flashy animals in the theatre! And … a whole lot more!
HR MacMillan Space Centre – Final Weekend
March 16-31, 2019, Vancouver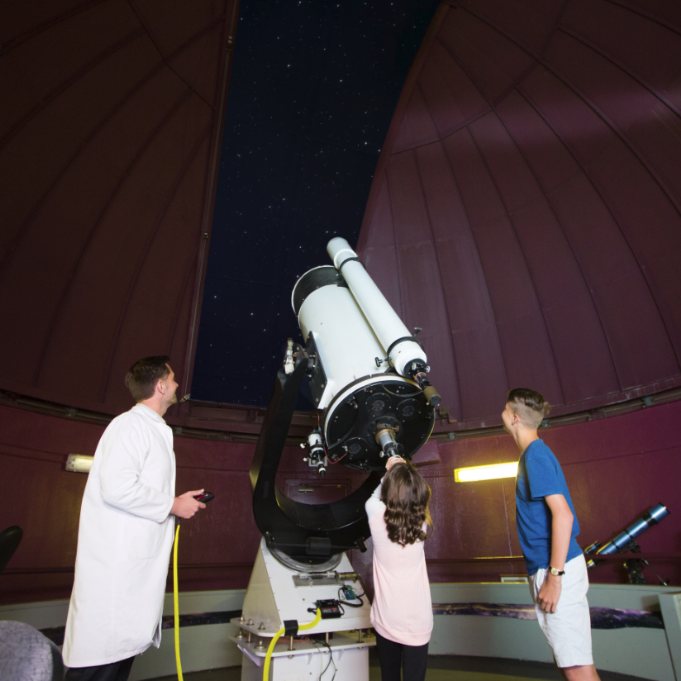 Do you have a young space enthusiast in the family? Join the Space Centre over Spring Break for special family friendly activities focused on exploring the Sun and Moon.
>> Spring Break at the Space Centre
Sea to Sky Gondola, Kids under 12 Free!
March 16-31, 2019, Squamish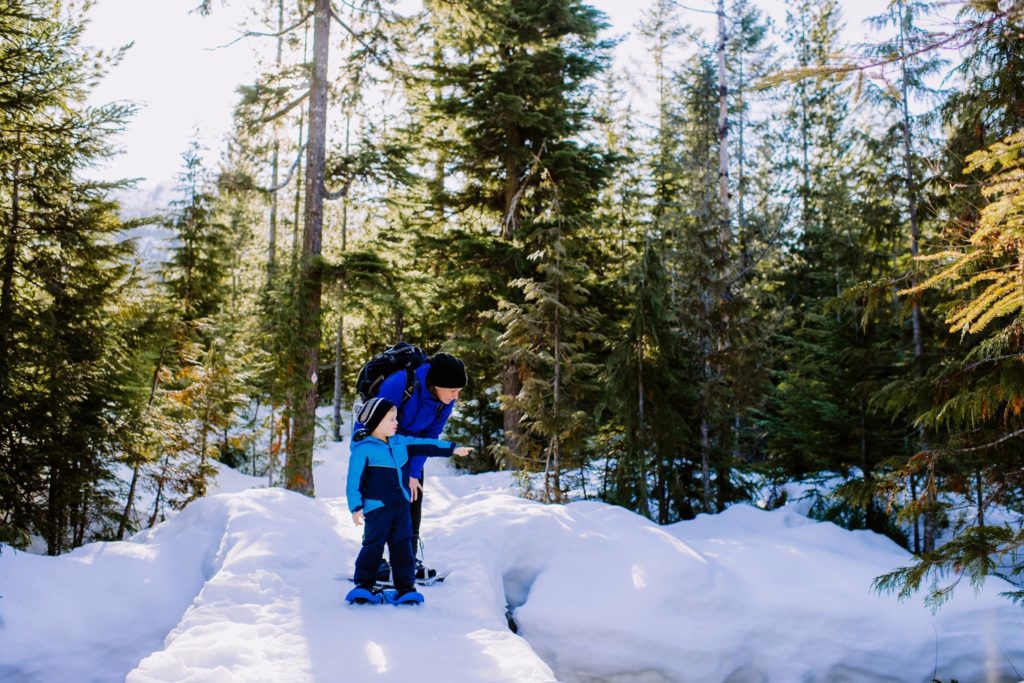 Still hankering for snow? Sea to Sky Gondola has plenty. And children 12 and under ride free until March 31st. Ride the gondola, walk along the suspension bridge and check out the trails. There's also snowshoeing, tubing and daily children's activities at the summit.
Fort Langley National Historic Site
March 16-31, Langley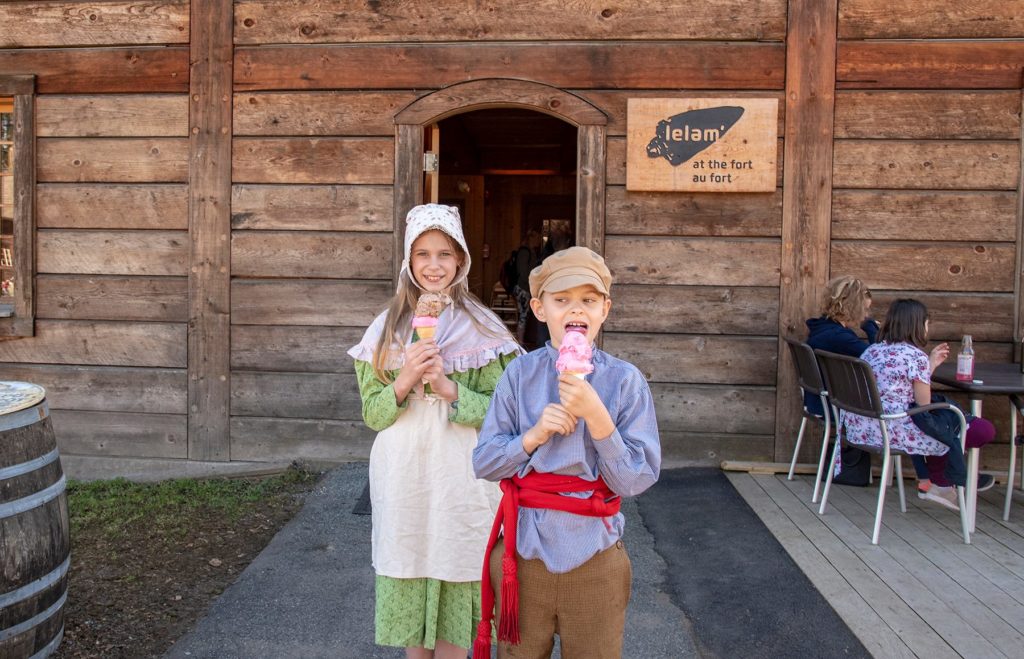 Explore the fort, check out a blacksmithing demo, pan for gold and be sure to check out the children's Play Area. Cap it off with a visit to the charming town of Fort Langley to visit the train stroll by the water or pick up a fancy  ice cream. Free admission for kids and youth up to 17 years of age.
>> Fort Langley
Vancouver Aquarium®
March 16-31, Vancouver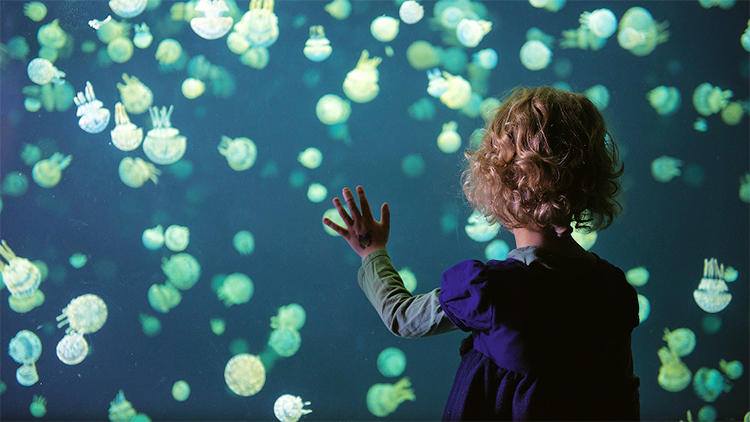 Meet a penguin, get up close with a red tortoise, marvel at the adaptations of sharks, take in a story and puppet show or go behind the scenes with and sea otters, sea lions or penguins. Experience the weird and wonderful this Spring Break at the Aquarium.
>> Spring Break at the Vancouver Aquarium
The Lifestyle Show
Get (or find out about) local community products and services from small business owners at the first annual Lifestyle Show. It's a family-friendly event with speakers, food and prizes and there will be tons of prizes offered throughout the show.
Blossom at Metropolis – Final Weekend *FREE*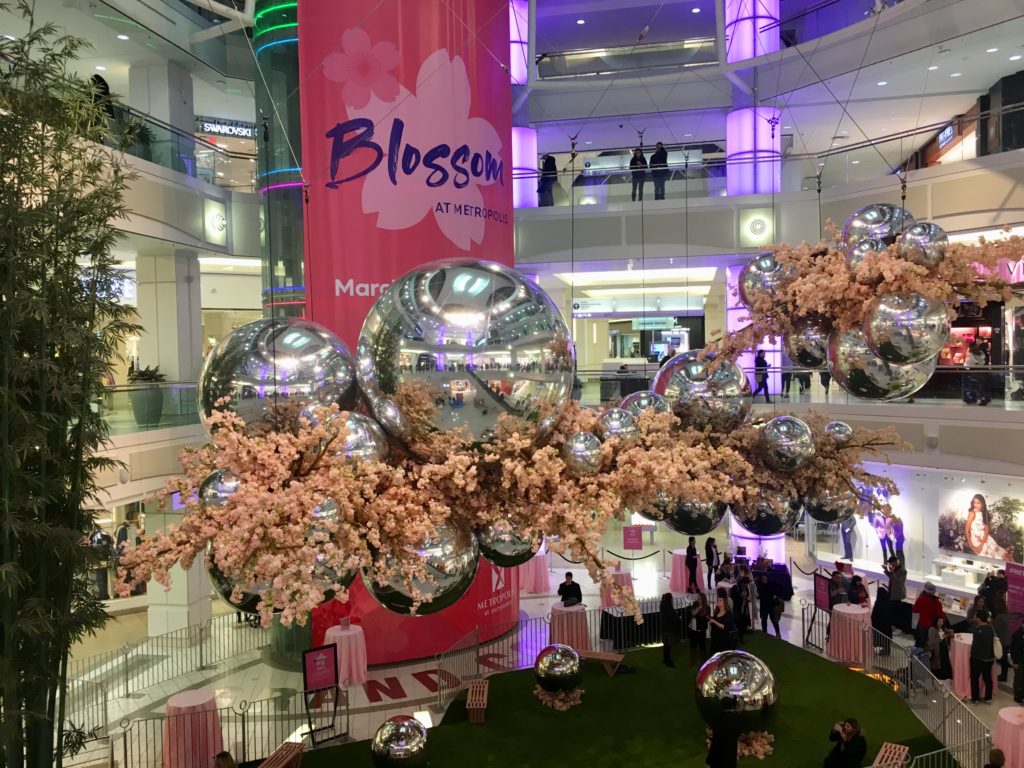 It's the final weekend for Blossom at Metropolis, which brings the splendour of cherry blossoms indoors for a month-long installation in the Grand Court. Stop by and take some photos of this unique one-of-a-kind cherry blossom experience.
Looking for more events?
Check out our Family Events Calendar!
Harriet Fancott
Harriet Fancott is the Editor and Social Media Manager for Vancouver Mom. She has over 20 years experience in the arts, tech and mom-based blogging arenas. She lives in East Vancouver with her husband and son where they enjoy exploring all that Vancouver has to offer from festivals and events to playgrounds and beaches to sushi and ice cream (although not together).