2021 Top Picks: Christmas Light Displays and Drive Thrus
Photo credit: Unsplash
https://www.instagram.com/p/CIv9ExiB1oe/
The season of twinkling lights is here! We could all use a little festive light in our lives during another pandemic holiday season – and this year's light displays sure deliver. From drive through options to full scale holiday events, we've got an option that is sure to dazzle both you and the kids. Read on for our list of Christmas lights displays happening in 2021 and beyond in Vancouver and the Lower Mainland. We'll keep updating this amazing list as new displays pop up, so be sure to check back for our top picks.
Sparkling Christmas light displays
Glow Gardens Langley Drive Thru Festive Light Displays
Nov 18th, 2021 – Jan 1st, 2022
Glow Langley is now a gorgeous drive-through light display festival. This year's theme is "A Fairytale Christmas": Experience a magical world surrounded by your children's favourite fairytale characters while you and your family enjoy the magic from the warmth of your car. Every ticket comes with complimentary popcorn and mini donuts!
Tickets must be purchased in advance online. General Car Pass (valid for one vehicle with max of 8 guests total) is $39.99.
Buy your ticket here: Glow Langley
St Paul's Lights Of Hope
November 19th, 2021 – January 4th, 2022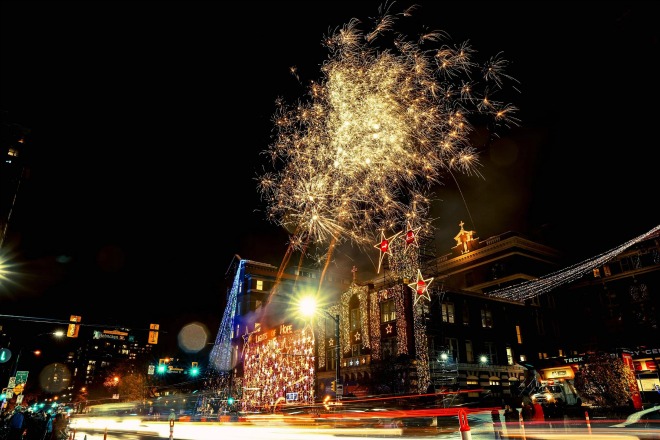 Nothing says Vancouver on the holidays quite like the annual towering wall of lights at St. Paul's Hospital. This spectacular eye-catching scene never disappoints. There's no fee, and it's on all season long.
Capilano Suspension Bridge Park: Canyon Lights
November 20th, 2021 – January 23rd, 2022 (closed December 25th).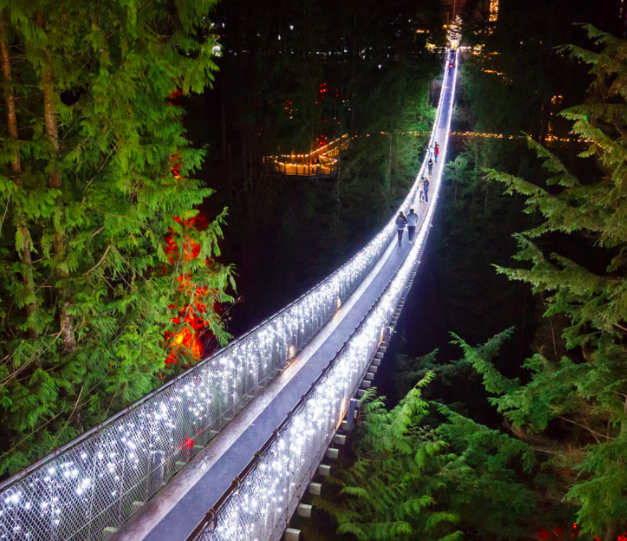 Canyon Lights is one of the most spectacular festive light displays in the Lower Mainland. There is so much to see, including the eight tallest Christmas trees in the world. New this season – the world-famous bridge is lit, end to end, with a multi-colour changing light display adding to the magic of crossing the canyon at night.
A family of 4 tickets package is $135. Tickets are now on sale and must be purchased in advance online with a limited quantity of tickets available. Book early to avoid missing out!
Burnaby Village Museum Heritage Christmas
November 22nd, 2021- January 3rd, 2022

Burnaby Village's Heritage Christmas is an all-time favourite Lower Mainland experience. Stroll through the 1920's village and enjoy spectacular lights, vintage-themed displays and historical exhibits. Take part in family-fun activities like their animal-themed scavenger hunt and a carousel ride.
Gate Admission is Free. Advanced reservations are not required.
Grouse Mountain – Peak of Christmas Light Display and Skating
November 26th, 2021 – January 3rd 2021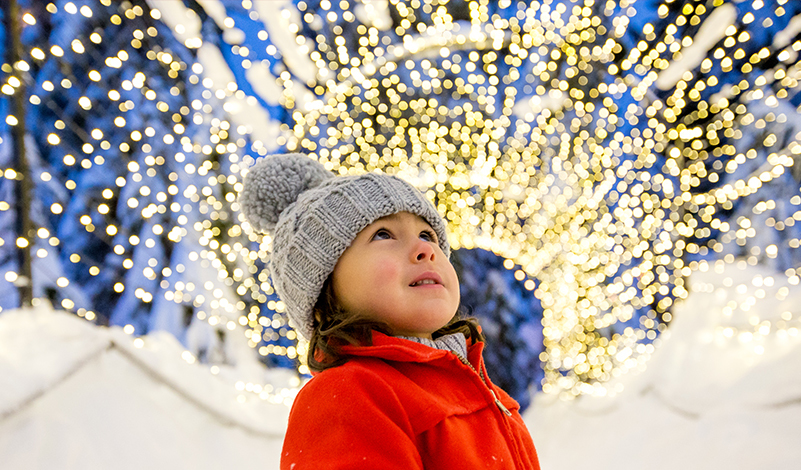 The Peak of Christmas is always an enchanting experience full of glittering lights and ice skating-all on an 8,000 square foot mountaintop pond surrounded by snow-topped trees. Visit real reindeer and feel the joy of the season everywhere.
Festive Light Displays at Bright Nights in Stanley Park
November 26, 2021 to Jan 2, 2022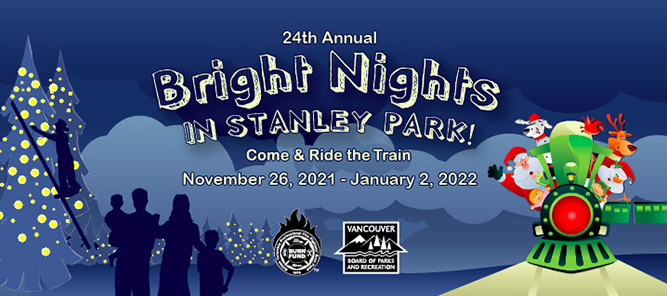 Bright lights and the Christmas Train are a local favourite with kids and families in Vancouver. The train takes visitors through the spectacular light displays of Stanley Park. Though Santa is still on hiatus, the plaza will feature selected iconic light elements, and the train will sparkle and dazzle as in years past.
Adult (18 to 64yrs): $15.30 – $13.65 + fees
Senior(65+) / Youth (12 to 17 yrs): $11.80 – $10.50 + fees
Child (3 to 11 yrs): $10.75 – $9.45 + fees
2 and younger: Free
>> Bright Nights in Stanley Park
VanDusen Botanical Garden Festival of Lights
November 26, 2021 to Jan 3, 2022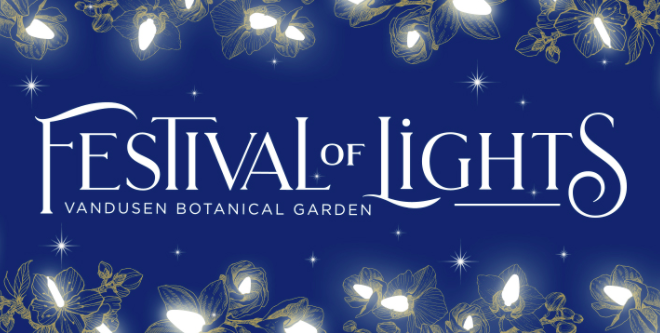 This is a spectacular Christmas light display to see in 2021 with lots of little variation to be dazzled by. Van Dusen Botanical Gardens creates the most beautiful winter wonderland and has over one million lights. Stroll along the lakeside, shimmering in the glow of northern lights, or wander into their lush Rose Garden. Enjoy tasty treats, unique light features, and holiday music!
Tickets are not sold on site and must be purchased online in advance.
Come prepared with your official proof of vaccination and government-issued photo ID. Youth aged 12 – 18 do not need to provide photo ID.
Adults – $17.50, Seniors/Youth – $13.25, Child (4-12 years) – $10.25 Child (under 3) – Free
Winter Light Displays in the Village
December 1st 2021 to December 31 st, 2021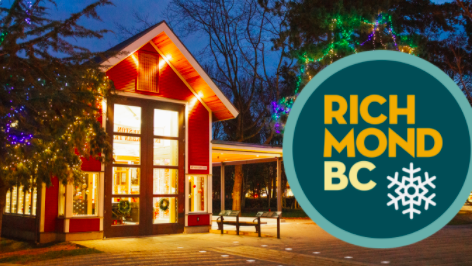 Experience Richmond's Winter in the Village this holiday season. Their charming waterfront village is the perfect winter wonderland destination. From creative holiday displays of local businesses, decorated boats along the Fisherman's Wharf, to Santa arriving and touring the village. There is no shortage of free and low-cost family-friendly activities to explore!
Holiday Light Displays at Granville Island
December 1st- January 3rd, 2022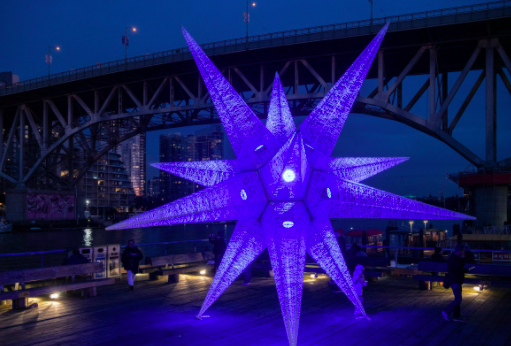 Stroll Granville Island on foot or by car and enjoy themagical twinkling lights and bask in all that holiday joy! If you're inspired to do a little shopping along the way, check out The Net Loft for a wide range of local gifts for anyone on your list.
Shine Bright New West
December 1st, 2021 to January 3rd, 2022.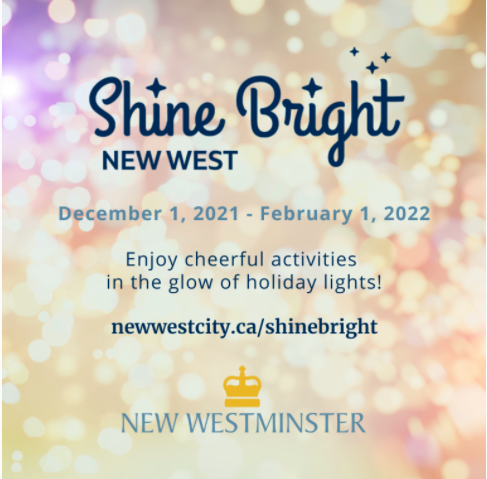 Feel all the bright holiday feels as you walk outside and enjoy the Shine Bright light display in New West. It's an awesome community event where local residents, businesses, and organizations light up the city with festive holiday light displays on homes and storefronts. 
PNE Winter Lights
December 3rd, 2021 – December 31st, 2021
Load up your family's SUV or van for a magical holiday journey through Hastings Park! This two-kilometre road trip of festive light displays through winter wonderland is made even more enjoyable with some hot cocoa and Christmas carols. It's an event you and your family won't want to miss!
Ticket prices depend on the date you book for:
$37 per vehicle on Dec 3, 4, 5, 9, 10, 16, 27, 28, 29, 30, 31
$42 per vehicle on Dec 11, 12, 17, 18, 19, 20, 21, 22, 23, 26
Book for ticket now: PNE WinterLights
Flyover Canada: Soar with Santa
December 9, 2021 – January 3, 2022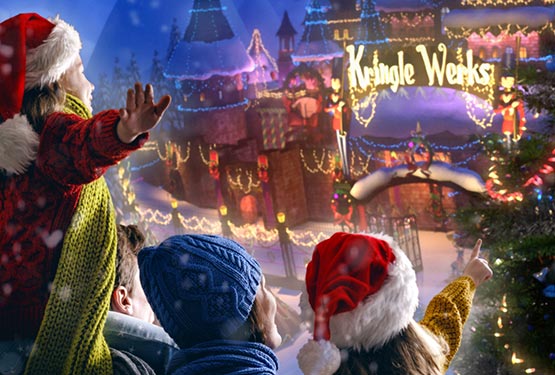 Take a flight over Canada with your family this year. This festive holiday experience will not disappoint. This year audiences will soar over Canada and the North Pole.
Admissions: $23 – $31, tickets for children are $10 off adult price (age 15 or under and at least 102 cm / 40 inches tall).
Original article on Christmas and festive light displays written by Kera Skocylas. Check back for updates in 2021.
Vancouver Mom
Would you like to write for us? We welcome well-written guest submissions with a local interest slant. Share your tips, review local businesses and highlight hot trends for Vancouver moms. Get all the info on our Contributor Page!