School's Out: 7 Kid-Friendly Winter Break Activities in Metro Vancouver
Photo credit: Neverland Tea Salon Instagram
Winter break, that magical time where the soundtrack to your life is a mash-up of "It's the most wonderful time of the year" and "Mom, I'm bored." On repeat. But this year, you'll be prepared because you've got lots of time to research activities and events to keep your kids entertained. Right? Well, if not, you're not alone. 
That's why we've put together a little inspo of local winter break activities to keep your kids busy during the weeks when school and daycares are closed.
Please note that all of these are open during the holidays. However, be sure to check their websites for hours and to reserve tickets in advance.
1. Bloedel Conservatory
4500 Cambie Street, Vancouver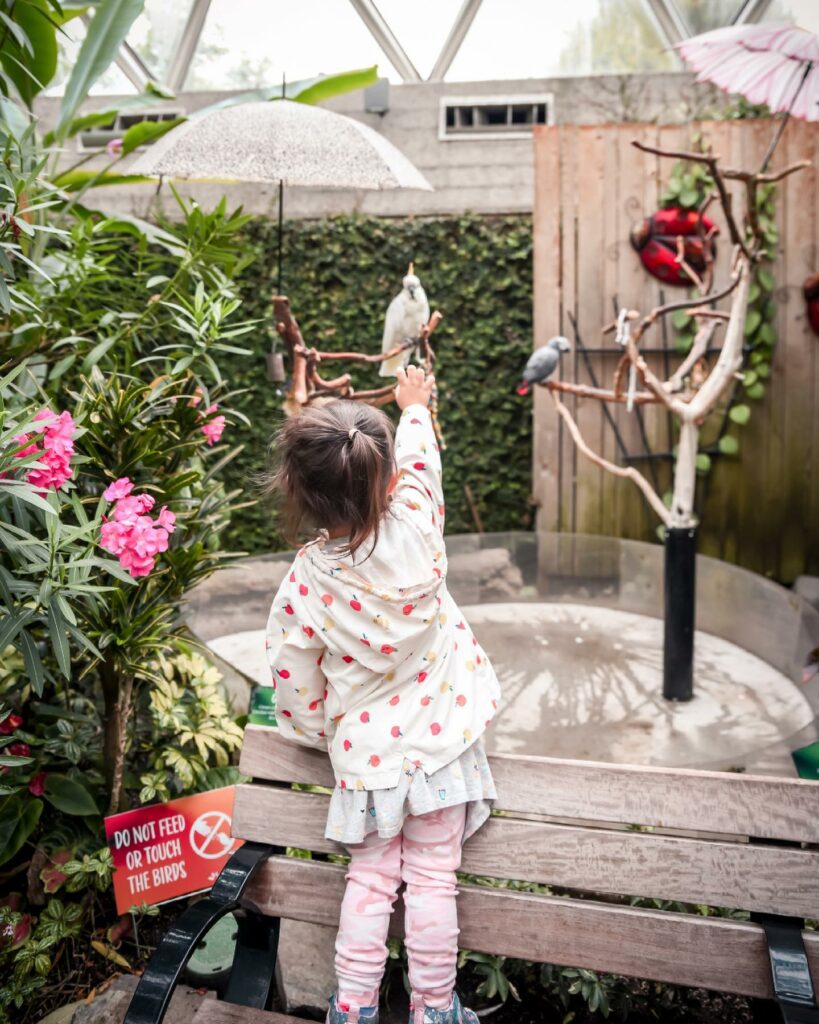 Are you dreaming of the tropics? Check out Bloedel Conservatory in Queen Elizabeth Park, where more than 100 exotic birds and 500 exotic plants surround you in a temperature-controlled environment. As kids discover the Conservatory through their senses, they'll take in the incredible sights, scents and sounds while learning about our tropical ecosystems. You never know when a chatty parrot will want to strike up a conversation! Don't forget to grab a children's scavenger hunt from the front desk for added fun.
2. Dolly Parton's Smoky Mountain Christmas Carol
2750 Granville Street, Vancouver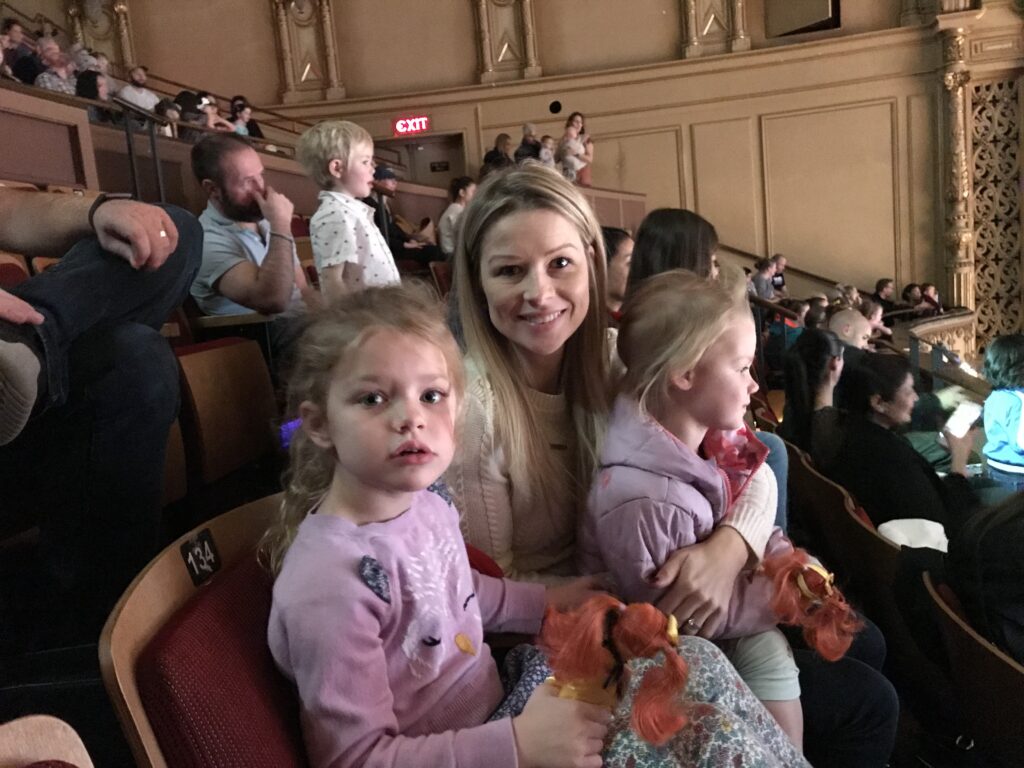 Dolly Parton is a living legend. While this is one of the more expensive options, taking your kids to see Dolly Parton's Smoky Mountain Christmas Carol won't disappoint. The show presented by Arts Club Theatre Company revamps the classic Charles Dickens tale by connecting the story to the music and lyrics of Dolly Parton – Victorian England becomes 1930s Tennessee. The lively performances and toe-tapping music will have you dancing in your seats. Dolly Parton's Smoky Mountain Christmas Carol runs until January 2, 2022, with evening and select matinee performances available.
>> Dolly Parton's Smoky Mountain Christmas Carol
3. Imagine Picasso: The Immersive Exhibition 
999 Canada Place, Vancouver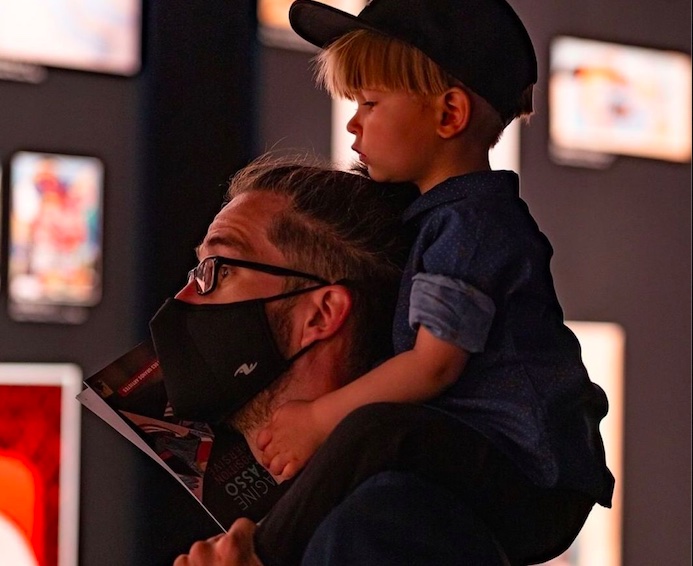 On the 10th day of school holidays, you vow to introduce a little culture into your children's lives. This is where Imagine Picasso: The Immersive Exhibition at the Vancouver Convention Centre comes in. The exhibition includes more than 200 works of art from the iconic Pablo Picasso – but this is not your typical gallery, instead the art is creatively displayed up, down, and all around the walls (and floor) of the expansive space. Be sure to pull out the paints and canvas (read: not walls) when you get home – after all, Picasso was only eight years old when he created one of the paintings on display. Imagine Picasso runs until January 8, 2022.
4. East Van Panto: Alice in Wonderland
639 Commercial Drive, Vancouver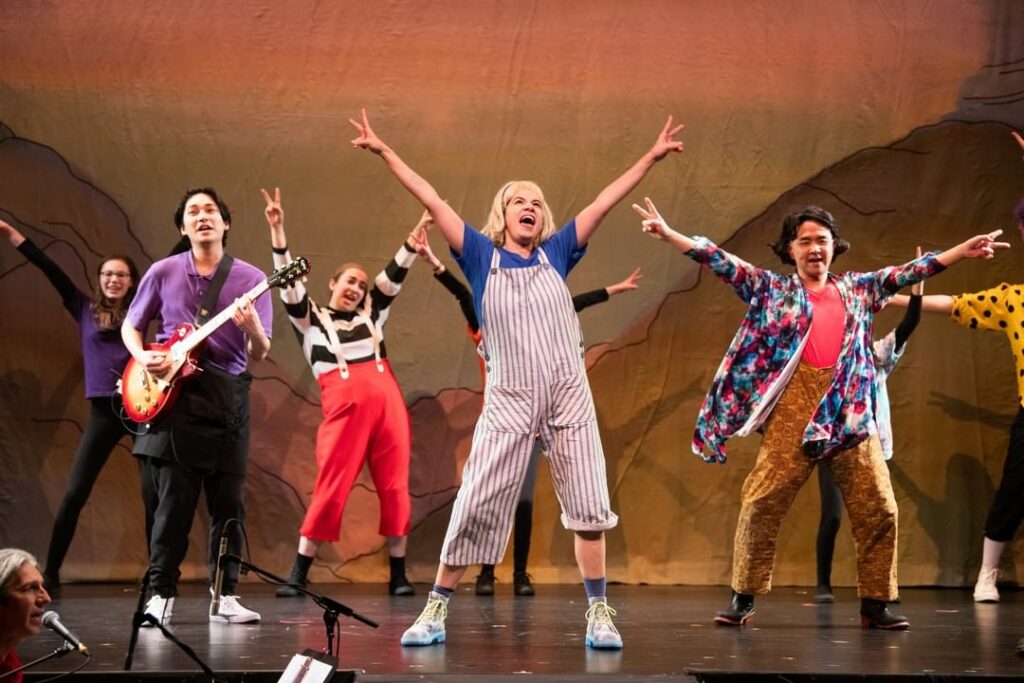 This is one date you don't want to be late for! The Cultch and Theatre Replacement present East Van Panto: Alice in Wonderland at the York Theatre. This creative reimagining is recommended for children five years and older. While some of the humour is lost on younger ones, the Panto's gags, music and audience interaction are sure to keep even the most demanding of five-year-old critics entertained. Adults and big kids will also enjoy the show's clever nods to the East Van community (Alice follows a white rabbit onto the Skytrain and ends up in a Grandview-Woodlands Wonderland!). Audiences can catch Alice in Wonderland in-person or online, with afternoon and evening performances until January 2, 2022.
5. Neverland Tea Salon
3066 West Broadway, Vancouver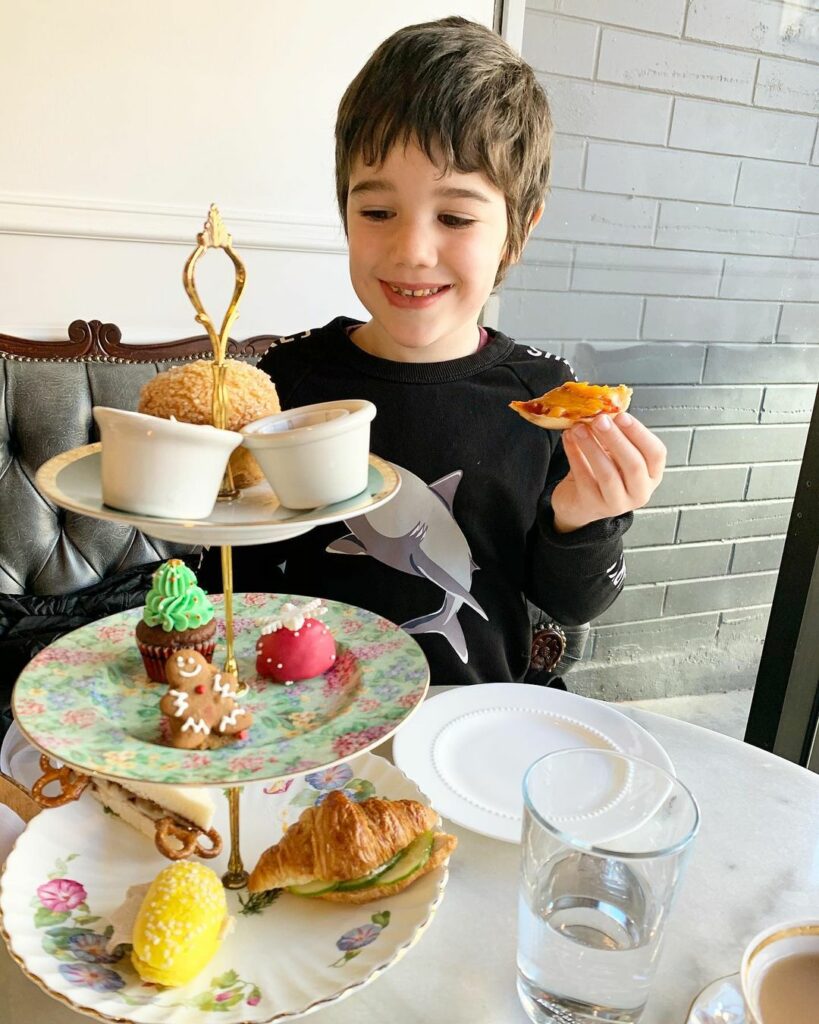 If you find your holiday at home needs a little pixie dust magic, whisk your kids away for an afternoon at Neverland Tea Salon. It's an activity your whole family will enjoy. The décor is dreamy and will transport you to a faraway land where you never have to grow up and can indulge in scrumptious savouries and sweets. Neverland's holiday high tea is available for December. For children 12 years and under, there's a special Tinkerbell high tea menu (Nutella, banana and pretzel reindeer sandwich? Yes, please!). Note that take-out high tea options are also available if you'd like to bring the tea party to your home.
6. REVS Bowling and Entertainment Centre
5502 Lougheed Highway, Burnaby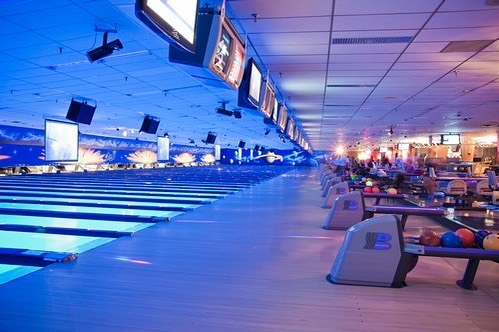 You won't strike out with your kids over the holidays when you take them bowling! REVS Burnaby is Western Canada's largest ten pin bowling alley conveniently located next to the Holdom Skytrain Station. So whether you're born to bowl or just a beginner, it's the perfect rainy-day activity for the whole family. Throw in a little family-friendly competition and even some cosmic lights (available on Friday and Saturday evenings) to up the ante because that's just how you roll. There's also a restaurant on site but keep in mind that space is currently limited. REVS also has a second location in Maple Ridge.
>>Rev's Bowling and Entertainment Centre
7. Shipyards Skate Plaza 
125 Victory Ship Way, North Vancouver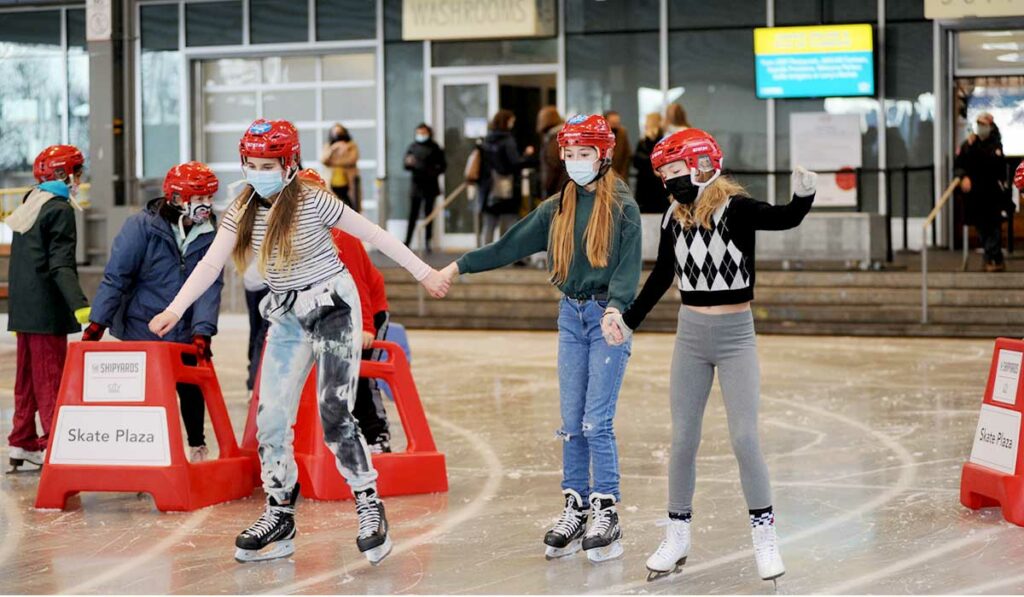 You'll be the Queen of Nice (and ice) when you take your kids to the Shipyards Skate Plaza, which is open now until February 2022. The outdoor skating rink is the largest of its kind in the region and promises to entertain your kids for at least an hour. In addition to the skate plaza, many shops and restaurants are just a few glides away – perfect for that post-skate hot chocolate warm-up. Bonus point: the plaza is covered, making this an ideal activity, rain or shine. Skating is free for those with their own skates, but rentals are available. It's a festive winter break activity for the whole family.
>> Shipyards Skate Plaza

So, when your kids ask what you've got planned for each and every day of winter break, or that must-have new toy they received has lost its shine after the first day, you can rest assured that you've got a few tricks up your sleeve.
Lindsay Marett
Born and raised on the North Shore, Lindsay loves calling this picturesque part of the world home. After having spent more than 12 years working in a PR agency, Lindsay hung up her heels and stepped back to focus on life at home with her husband and two girls. She's still figuring out what she wants to be when she grows up, but you can bet it will involve writing … and eating cookies.