This holiday season our Vancouver Mom team gathered on Zoom for festive holiday cocktails and a competitive game of family feud. We split the teams up so that it was newbies against veterans. The newbies won and received a $100 donation to a family charity of their choice-they chose Backpack Buddies.
Every team member submitted a festive cocktail, and there is currently a challenge taking place on Instagram to determine the winner. We'll leave it to you to decide who wins this festive holiday cocktail challenge. The six contenders are below.
The #VMTEAM festive holiday cocktail challenge
#1-Abstinent Aspen's Gingerbread Martini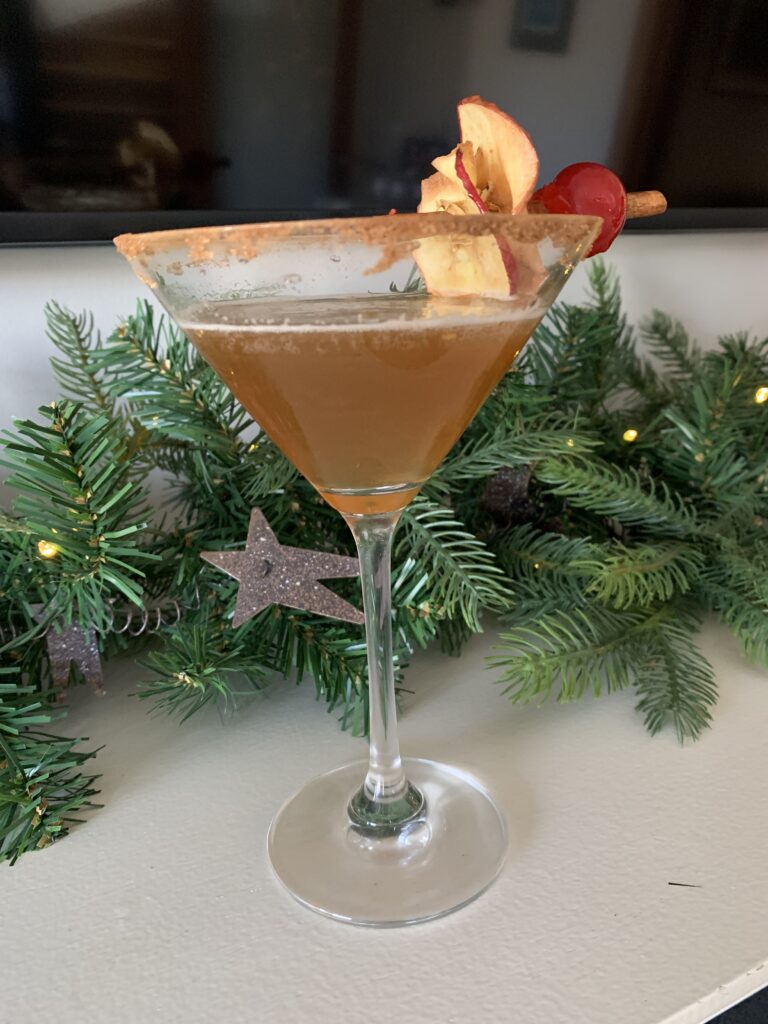 Ingredients:
-3 Oz apple cider
-Dash of lemon juice
-1/2 Oz Seedlip citrus no-gin
-1/2 Oz gingerbread syrup
Method:
Shake with ice and serve with glass rimmed with cinnamon sugar, and a cinnamon stick.
#2- Alex's Festive Negroni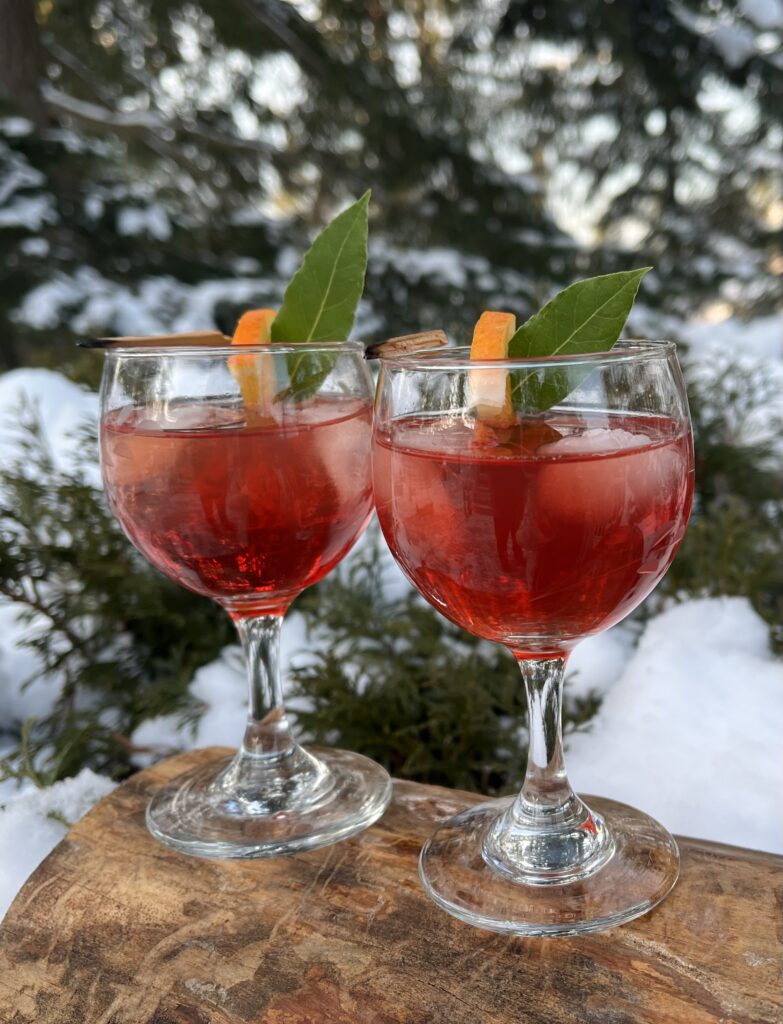 Ingredients:
-3 cinnamon sticks
-4 whole cloves
-2 star anise
-2 cardamom pods
-1tsp black peppercorns
-200 ml gin
-200 ml Campari
-200 ml Vermouth.
Method:
Toast cinnamon, cloves, star anise, cardamom, and peppercorns for 5 minutes. Mix with gin in a medium mason jar for 48 hours. Strain gin and add Campari and Vermouth. Garnish with an orange slice, burnt cedar, and a fresh bay leaf.
#3- I'd Rather Be In Mexico For The Holidays Cocktail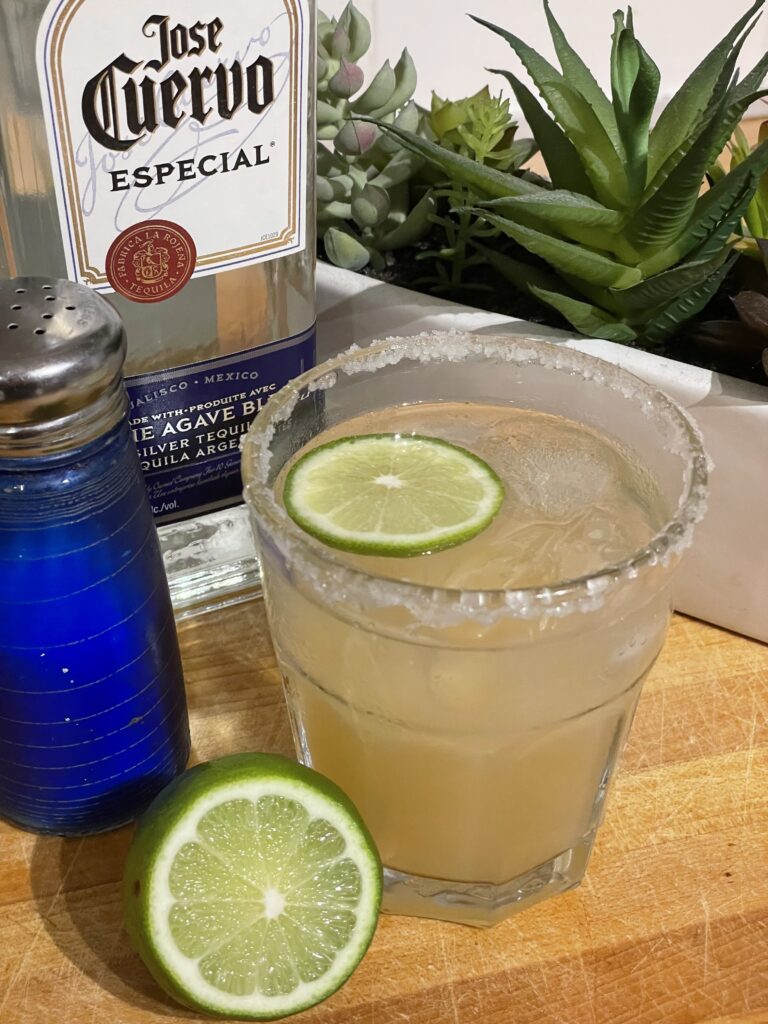 Ingredients:
-1.5 oz tequila
-0.5 oz cointreau
-1.0 oz hot pepper syrup
-1.5 oz lime juice
Method: Combine all ingredients in shaker tin with ice, shake well. Strain over ice in a salted rim glass. Garnish with lime wheel.
#4- Mrs. Claus' Jolly juice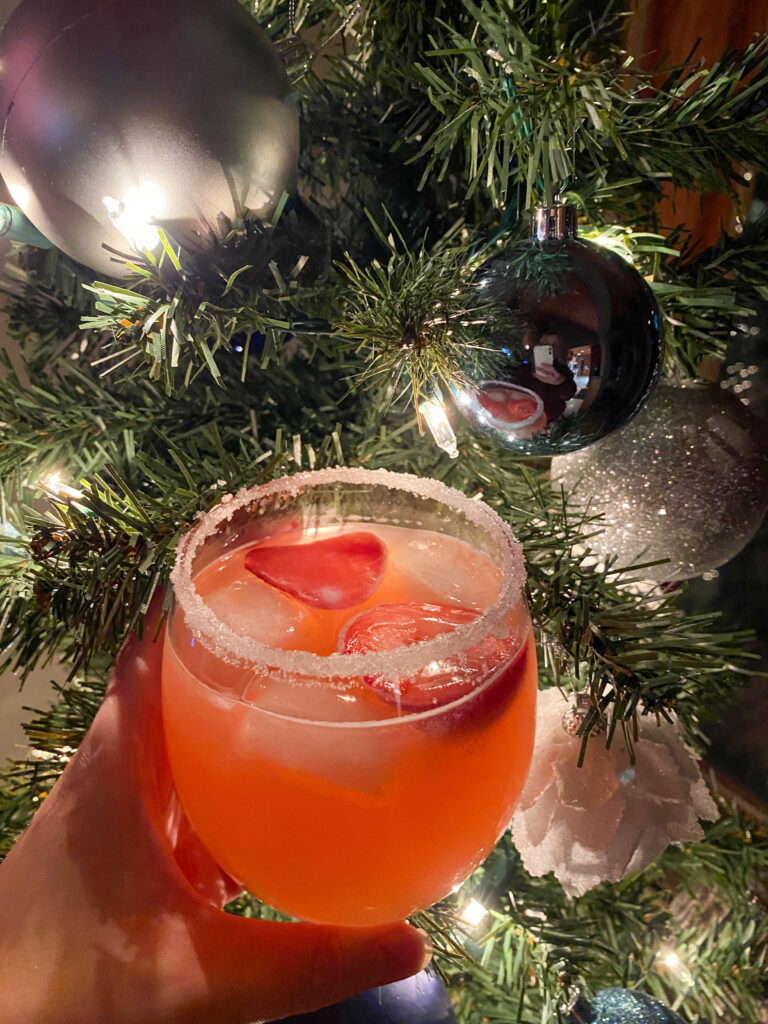 Ingredients:
-2.5oz pomegranate tequila liquor
-2oz lemon juice
-op off with Jose Cuervo white peach margarita mix Ice Lime to garnish
Method: Mix everything together (add more booze if you please).
#5- The Mom Slide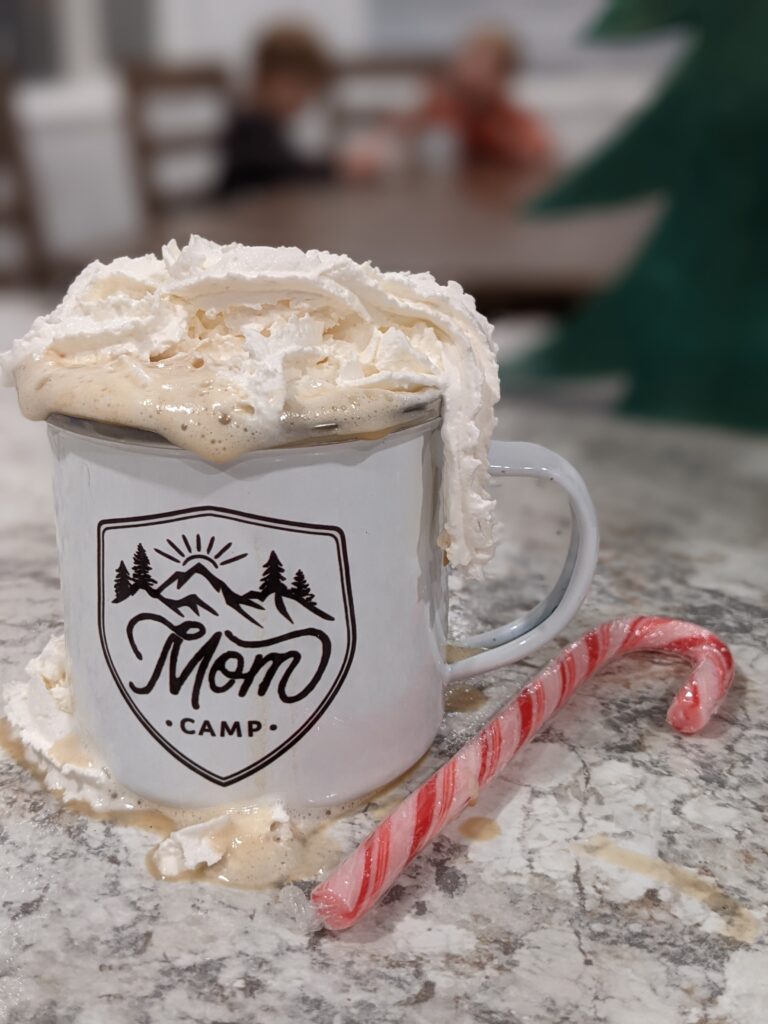 Ingredients:
-Equal parts coffee and baileys. Garnish with whip cream, if desired.
Method: Must be served in a Mom-themed mug, ideally non-breakable. Must be made in a hurry, spills required. Must be drunk quickly. Ideally consumed with children calling in the background.
#6-Santa's Simple Prosecco Punch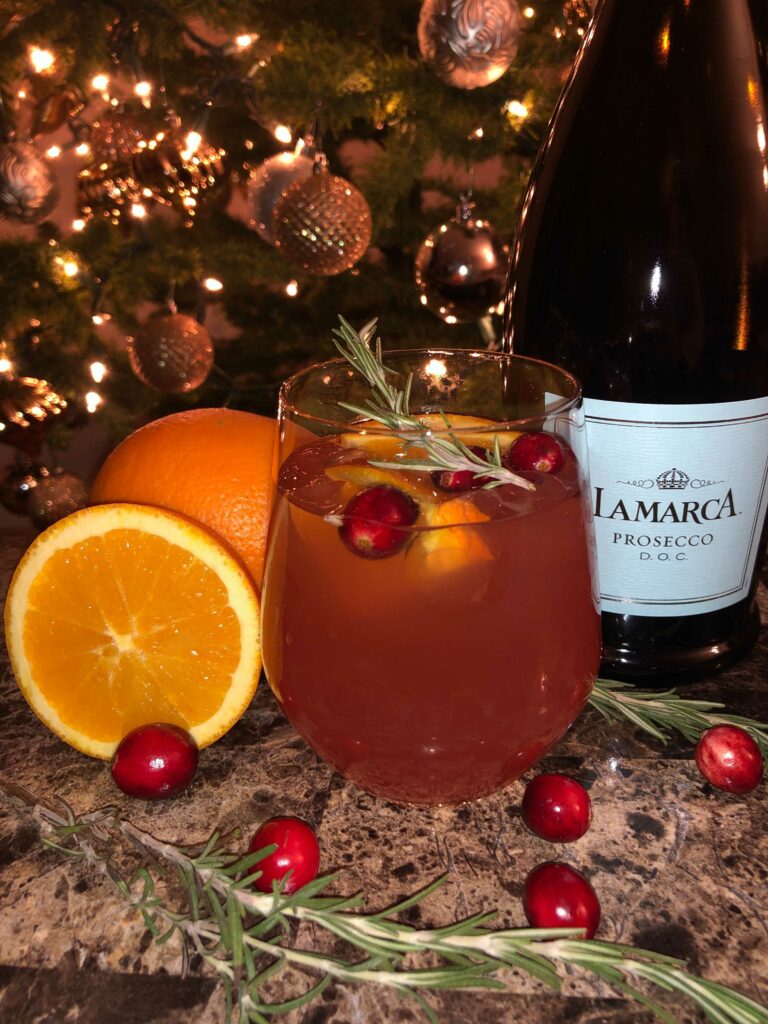 Ingredients:
-A few ice cubes
-Half a glass of Prosecco
-A quarter glass of cranberry juice
-A spash of orange juice
Directions: Mix everything together, and garnish with orange slices, cranberries, and rosemary.
There you have it, the #vmteam festive cocktail challenge. Don't forget to vote for your favourite, or mix your own for your next mom's night out.
.
Vancouver Mom
Would you like to write for us? We welcome well-written guest submissions with a local interest slant. Share your tips, review local businesses and highlight hot trends for Vancouver moms. Get all the info on our Contributor Page!