Need a Break? 8 Moms' Night Out Ideas in Vancouver
Photo credit: Reflections Terrace
All I want for Christmas is a moms' night out!
Party like a mother. This is our battle cry, ladies. Okay, so it's actually the tagline from the film Bad Moms, but we all need to hear it right now. After all, we've survived homeschooling and student cohorts; we've cancelled activities and vacations; we've welcomed babies and raised kids without the support networks we depend on. And with Season Two of the "pandemic holidays" upon us, it's the perfect time for a recharge with your girl gang.
Whether you seek a thrill or prefer something more chill, check out these ideas when planning a moms' night out over the holidays. An,d be sure to celebrate your friendships, leave the guilt behind, and relax … because the next morning comes quickly.
The Real Deal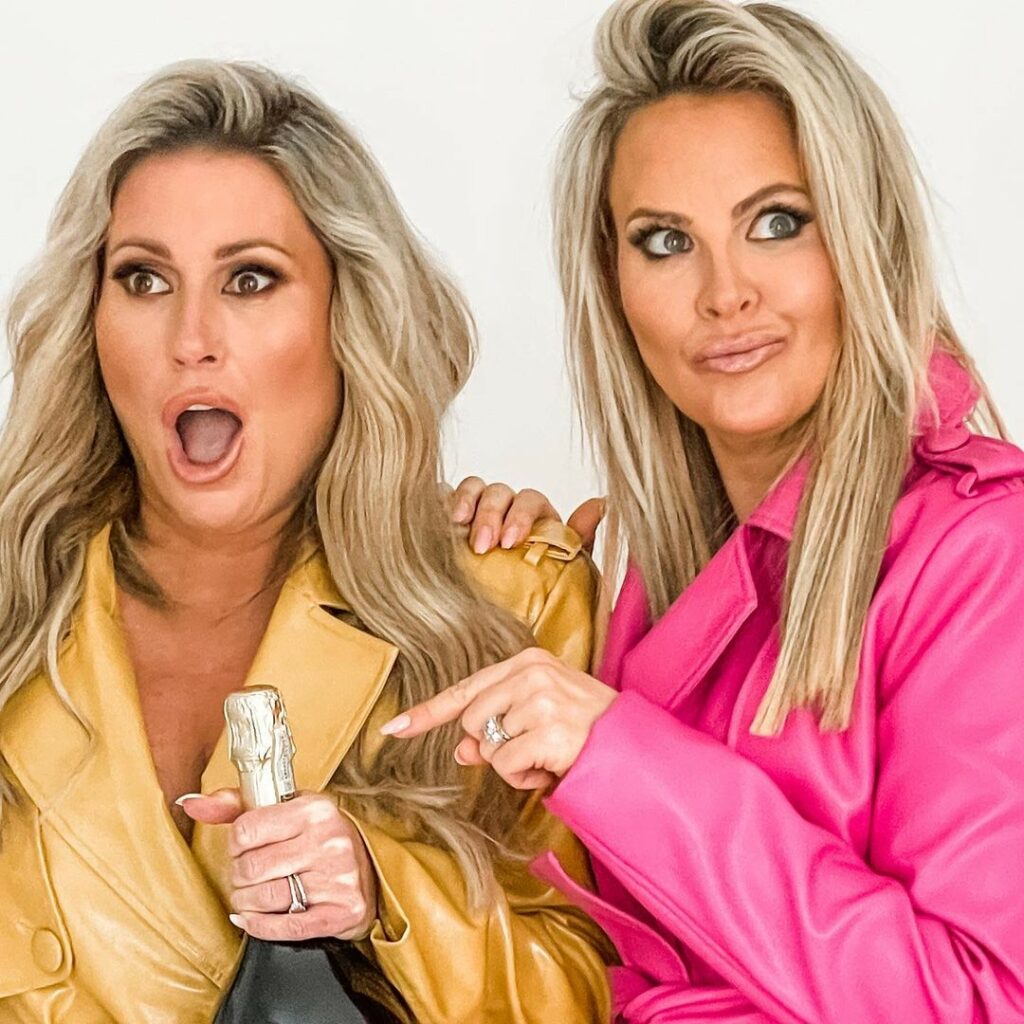 Moms' night out unfiltered. That's what you'll get with best-selling authors and podcasters, Cat and Nat, at their December 5 show at the Vogue Theatre. Cat & Nat – In Real Life & Real Clothes promises to deliver "off the rail shenanigans" as well as candid conversations about motherhood that are both entertaining and endearing. You'll laugh, you'll cry, you'll be thankful you've been doing those daily Kegel exercises. Tickets are still available but act quickly to kickstart the holidays with fa-la-la-bulous fun.
>>> shopcatandnat.com/pages/reunion-tour
918 Granville Street, Vancouver

Holiday Hang Time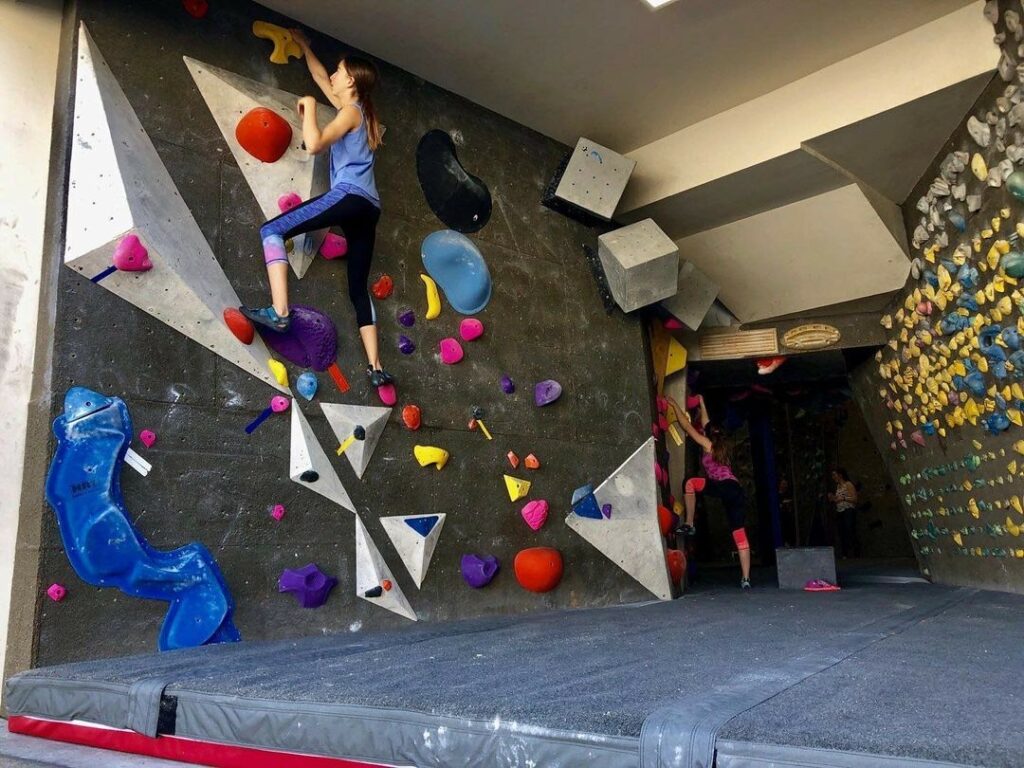 Take your friendship to new heights with a visit to a local rock-climbing gym. The sport is quickly gaining traction amongst women who enjoy the physical challenge that comes with climbing but who also seek a social connection. Climb Base5 boasts Metro Vancouver's largest climbing gym with beginner and advanced climbing options. Their friendly and knowledgeable staff will ensure you and your friends are well-equipped to have a great time (no one wants to spend the holidays with an injury!). Both locations are open until 10 p.m. (except Sundays), but be sure to book your drop-in time slot online in advance.
98 Brigantine Drive, Coquitlam
#2-1485 Welch Street, North Vancouver
>>> www.climbbase5.com

Creative Freedom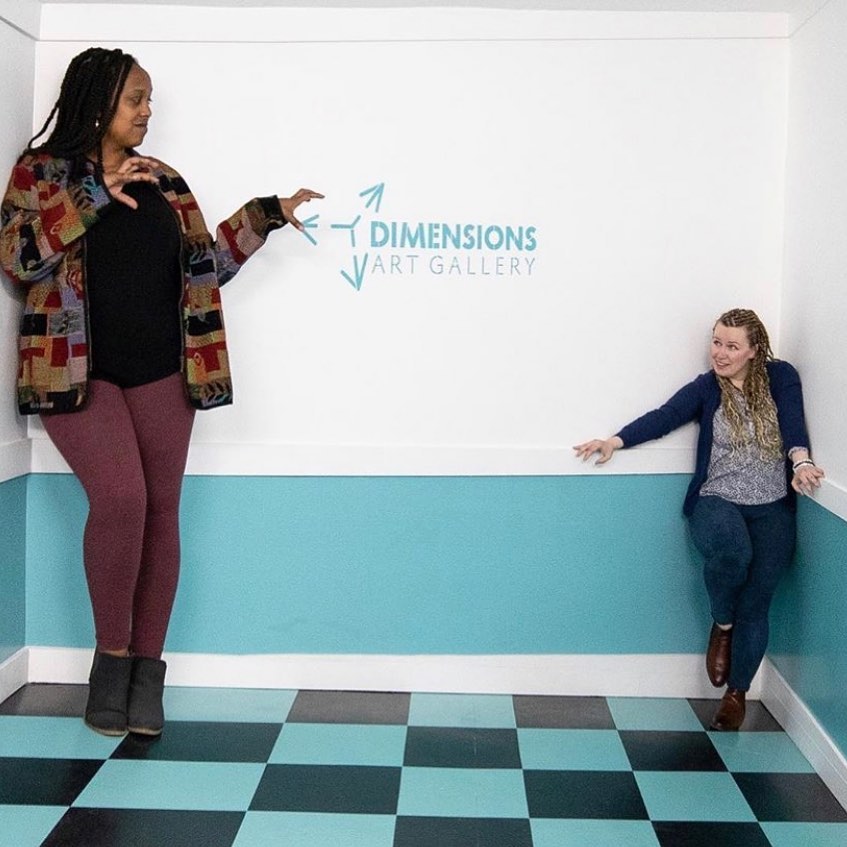 Step into a different type of wonderland at Dimensions Art Gallery, Vancouver's first 3D painted gallery. Each jaw-dropping painting has been handcrafted by a local artist who brings illusions to life – get lost in a room of mirrors, walk sideways along a wall, hang ten on a massive wave. Don't forget to take at least 125 selfies with your girlfriends (there's got to be at least one good one, right …) You'll also score major cool points with your kids the next day when you show them you fought off a giant octopus.
432 West Hastings, Vancouver
>>> dimensionsillusion.com

Good for a Laugh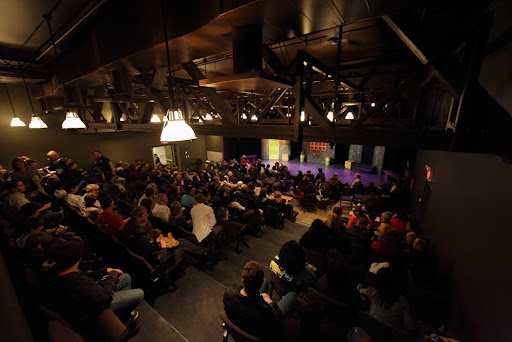 They say that laughter is the best medicine, so what better way to relieve stress before the holidays than a night of Theatresports? Every Friday and Saturday night at the Improv Centre, two teams of comedians compete for the audience's affection through short-form theatre games. It's spontaneous, fast-paced and guaranteed to make you forget about your child's bedtime woes. And if you need a little liquid courage to be your best audience-self, there's a licensed bar onsite. But don't worry, participation is entirely voluntary.
1502 Duranleau Street, Vancouver

Tranquil Trek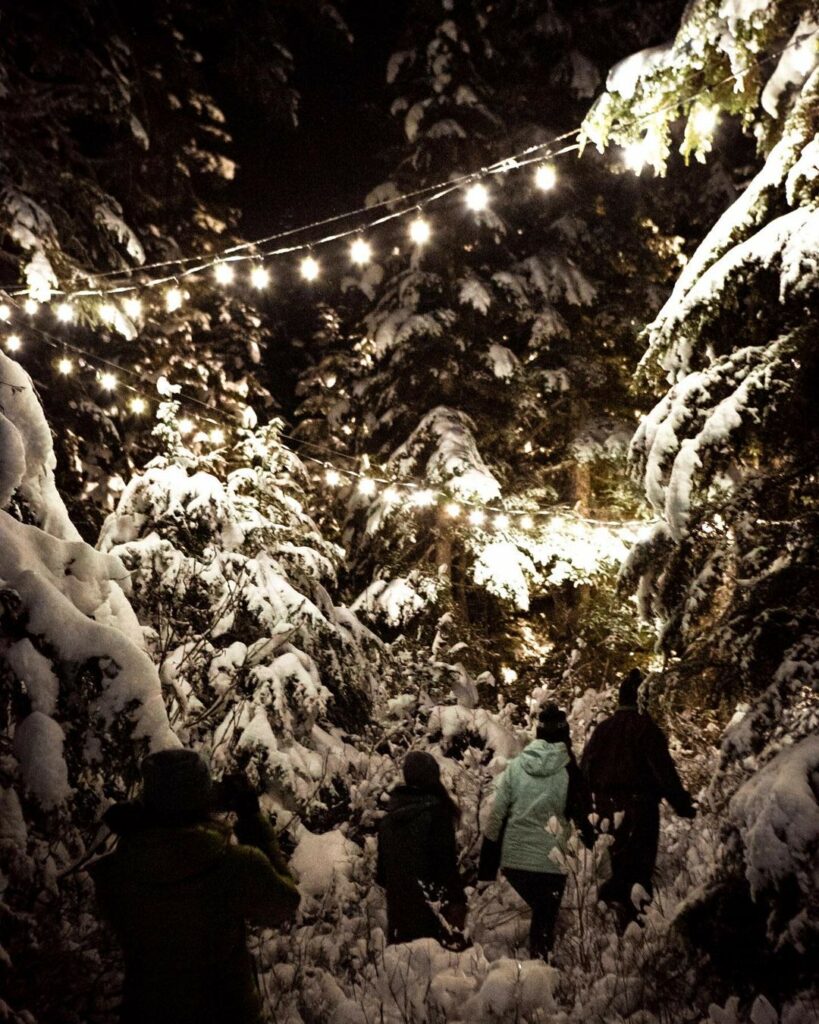 Skip the city life and head to the mountains for a social snowshoe trek. Cypress Mountain's Lights to the Lodge is a one-kilometre self-guided trail where you snowshoe amongst the stunning surroundings of a real-life winter wonderland (even the trees are all aglow). You'll find the historical Hollyburn Lodge halfway through the journey where you can celebrate your crew's physical prowess with a bite and a beverage before making the return trek – just in time for après at the Crazy Raven Pub! Don't worry if you don't have your own pair of snowshoes, Cypress has them available to rent.
6000 Cypress Bowl Road, West Vancouver
>> Lights to the Lodge Cypress

A Brush with Fun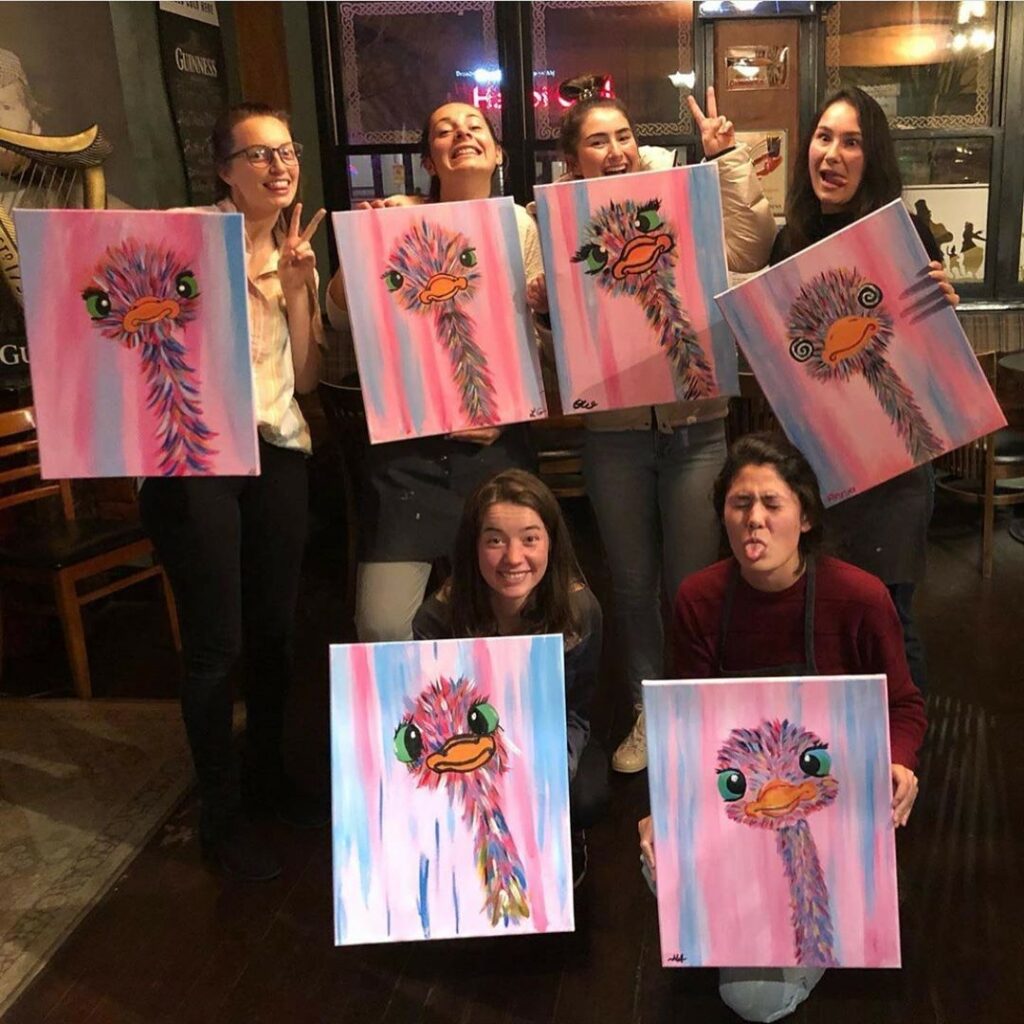 Grab a paint brush and reveal your inner Van Gogh at Paint Nite. While sipping on cocktails, you and your girlfriends will be guided by a professional artist and party host as you create your very own work of art … which increasingly gets better over the course of the night (at least in your eyes). All supplies are provided and no art experience is required. Events are held at venues around Metro Vancouver and each focuses on a different theme – opt for one with a winter scene that will leave you feeling extra merry and bright.
Various locations throughout Metro Vancouver 
>>> paintnite.com

Festive al Fresco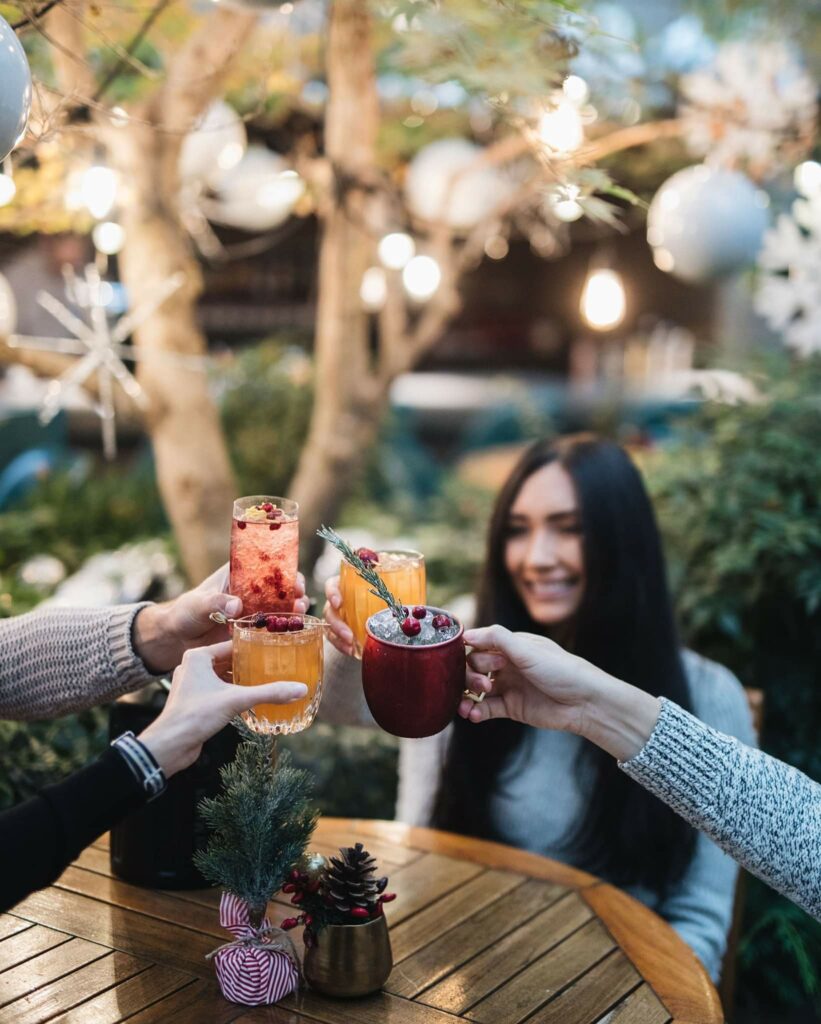 If you're in the mood to catch-up over cocktails while lounging in a gorgeous garden setting, check out Reflections: The Winter Terrace at the Rosewood Hotel Georgia. This seasonal oasis is back following a two-year hiatus, offering guests light tapas-inspired dishes and an impressive array of cocktails (Scrooged Up, yes please!), along with a few fun and festive alcohol-free options. But, don't wait to eat, drink and be merry as reservations for this winter wonderland go fast.
801 West Georgia Street, Vancouver
>>> Reflections Terrace

Pop-up Party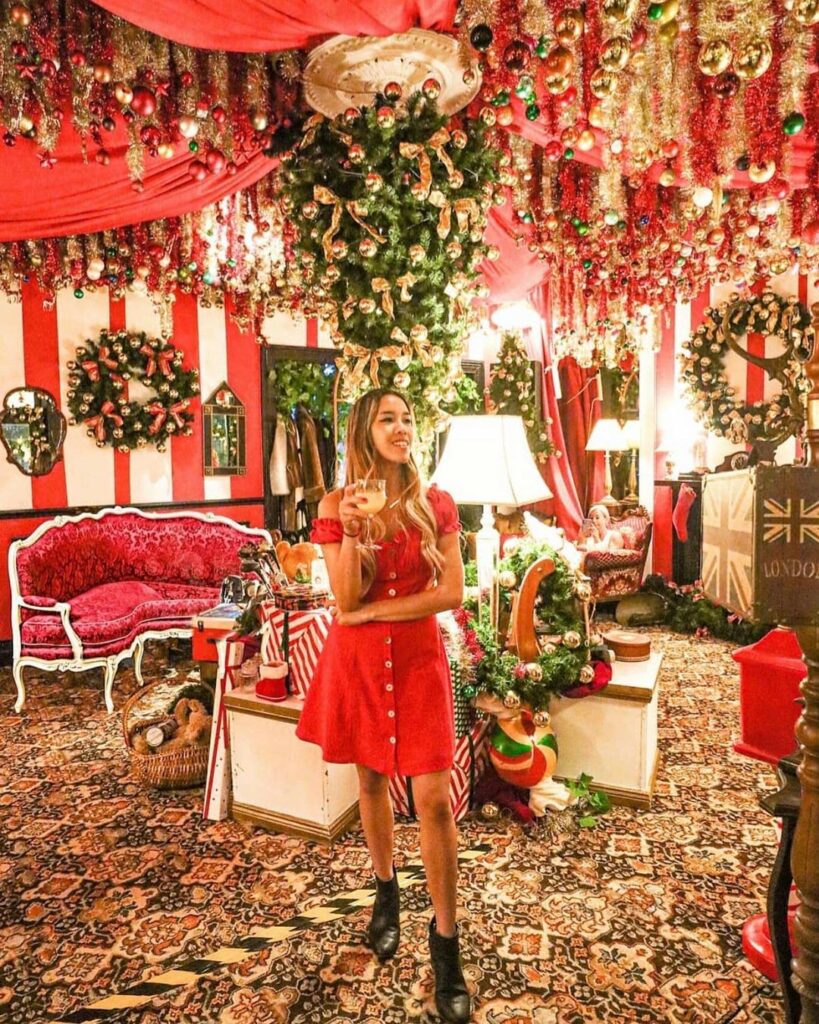 Feeling festive? Then look no further than Tinseltown, the pop-up bar "where everyday is Christmas." Every inch of space is decked out in holiday décor and festive flare – there's so much cheer that surely the Grinch's small heart would grow another three sizes. Whether on the naughty or nice list, visitors to Tinseltown Bar can enjoy holiday-themed music, drinks and even Christmas pudding. So, grab your girlfriends and get ready to rock around the Christmas tree … and hope that Buddy the Elf doesn't crash the party. 
904 Granville Street, Vancouver
explorehidden.com/event/details/tinseltown-where-everyday-is-christmas-vancouver-1551557

No matter what you decide to do, if you're with your girlfriends – the ones who were among the first to hold your child, who remembered snacks during a mat leave hike because you clearly forgot them, who are honest when they say that mom jeans aren't working for you – that's all that matters. 
So, ladies leave the kids at  home and soak up that interruption-free conversation. Because you know the holidays at home will be full of not-so silent nights.
Lindsay Marett
Born and raised on the North Shore, Lindsay loves calling this picturesque part of the world home. After having spent more than 12 years working in a PR agency, Lindsay hung up her heels and stepped back to focus on life at home with her husband and two girls. She's still figuring out what she wants to be when she grows up, but you can bet it will involve writing … and eating cookies.