Whether it's Valentine's or a Zoom Galentine's Day, nothing set hearts aflutter quite like a bottle of bubbly. Really who needs an excuse to pop a cork (or two). And there's no reason to head to the France or Italy aisle at the liquor store to get your bubble on; there are lots of Okanagan that make palate-pleasing sparkling wine.
Festive Valentine's Day bubblies
Here are a few BC bubblies, we'll raise a glass to.
TIME Brut 2018
An elegant bubble from one of the most traditional wineries in the Okanagan. TIME Brut displays fine bubbles that open up to a complex bouquet of citric and bready notes followed by rich creaminess and luscious texture. This would be a beautiful gift for your love, and even better if they open it to enjoy with you. Available online here for $34.99
Blue Grouse Paula Sparking 2017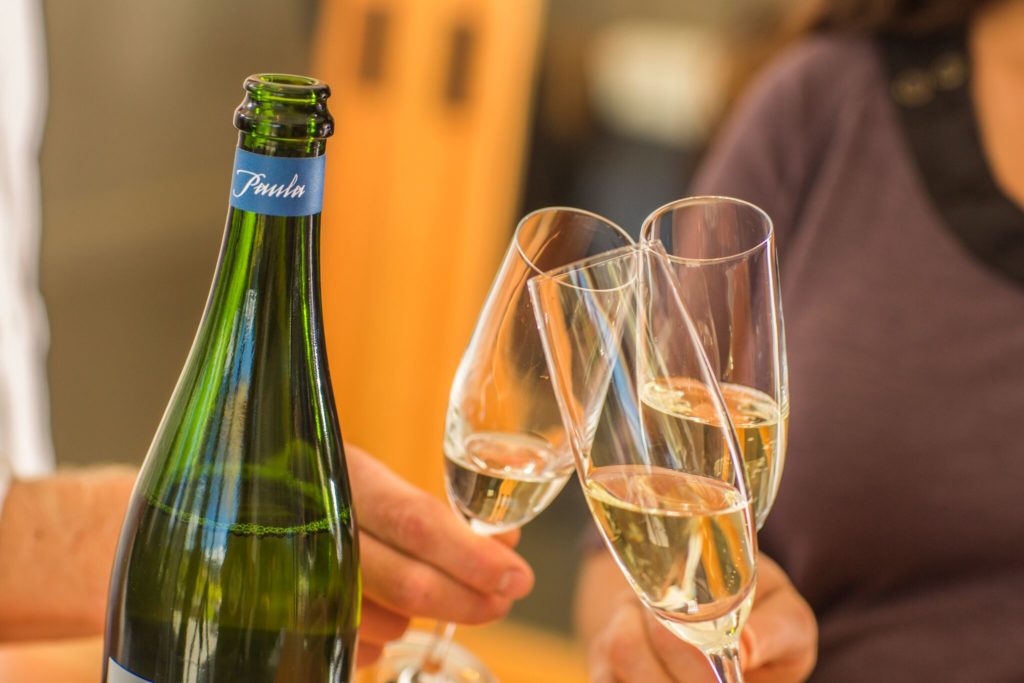 This sparkling has aromas of pear, green apple and bit of earthy mushroom. It is perfect to be tasted at the start of your celebration with your loved one because it is a perfect pair for goat cheese appetizers or oysters. Available online or at the winery for $31.
Singletree Merryfield 2016
A special bubbly from local Singletree with fruit from their Mt Lehman vineyard in Abbotsford. A blend of traditional sparkling wine grapes Pinot Noir and Chardonnay made like traditional Champagne. This wine is crisp and lively with fine bubbles that offer an elegant texture and finish. A lovely bottle to pop before Valentine's dinner. Available online here for $34.
Haywire Pink Bub 2018 & Baby Bub 2018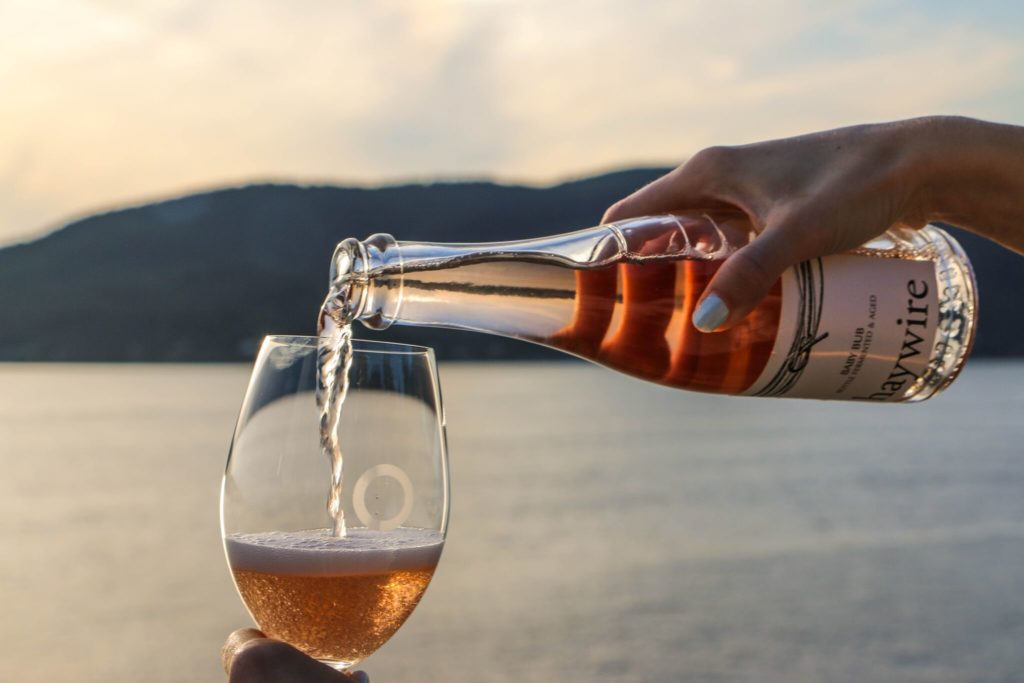 Haywire's Pink Bub is a crowd pleaser. A special edition of Bubs, available in 750 ml bottle as well as the smaller (and adorable) 350 ml version, the Baby Bub. Flavours of strawberry and zippy citrus, carried by the delicate mousse of the bubbles, make this wine great on its own, to start your meal, with a cheese course, or with bready pastries. Available online here.
Evolve Effervescence
Easy to find and easy to drink! Evolve Effervescence is a refreshing bubbly with a touch of sweetness and bready notes. It is delicious and also conveniently available at Save on Foods so you can shop for Valentine's food and wine all at once. Did we mention this juicy bubbly is only $19.99? Enjoy!
Sabering 101
Add drama to any gathering by pulling out your saber and slicing off the top of your bubbly. Town Hall Brands' Leeann Froese shows us how (and gives us another celebratory sparkling wine recommendation.)
How to open sparkling wine with a sword
Vancouver Mom
Would you like to write for us? We welcome well-written guest submissions with a local interest slant. Share your tips, review local businesses and highlight hot trends for Vancouver moms. Get all the info on our Contributor Page!