10 rainy day activities for under $10 in Vancouver
The "wet"coast winter is upon us, and that means rainy days with active kids. The cost of indoor excursions to local destinations can really start to add up, so here's a roundup of some favourite frugal (or free) ways to fill your soggy afternoons.
Hike through Pacific Spirit Park on the UBC endowment lands, and stay dry under the canopy of this beautiful temperate rainforest.
Hit your local pool and swim away the rainy day. Family rates start at only $2.95/person at all City of Vancouver pools.
Explore ArtStarts FREE arts series. Head downtown to one of the ArtStarts Gallery's weekly hands-on workshops or performances.
Stroll through the Bloedel Floral Conservatory in Queen Elizabeth Park, and be transported to a tropical rainforest full of exotic plants, birds, and fish. Preschoolers are free and rates for kids start at $3.70.
Don a Muddy Buddy and feed the birds at the George C Reifel Bird Sanctuary on Westham Island. Rainy days are perfect to get up-close & personal with the waddling fowl that call the sanctuary home. Don't forget a thermos of hot chocolate for the warming hut. Rates start at $6/child and $8/adult.
Hang out at the Kids Only Market on Granville Island. Prowl the great shops, grab a snack or drop your kids at The Adventure Zone  for some active play. At $9.99/child, this one barely makes the budget!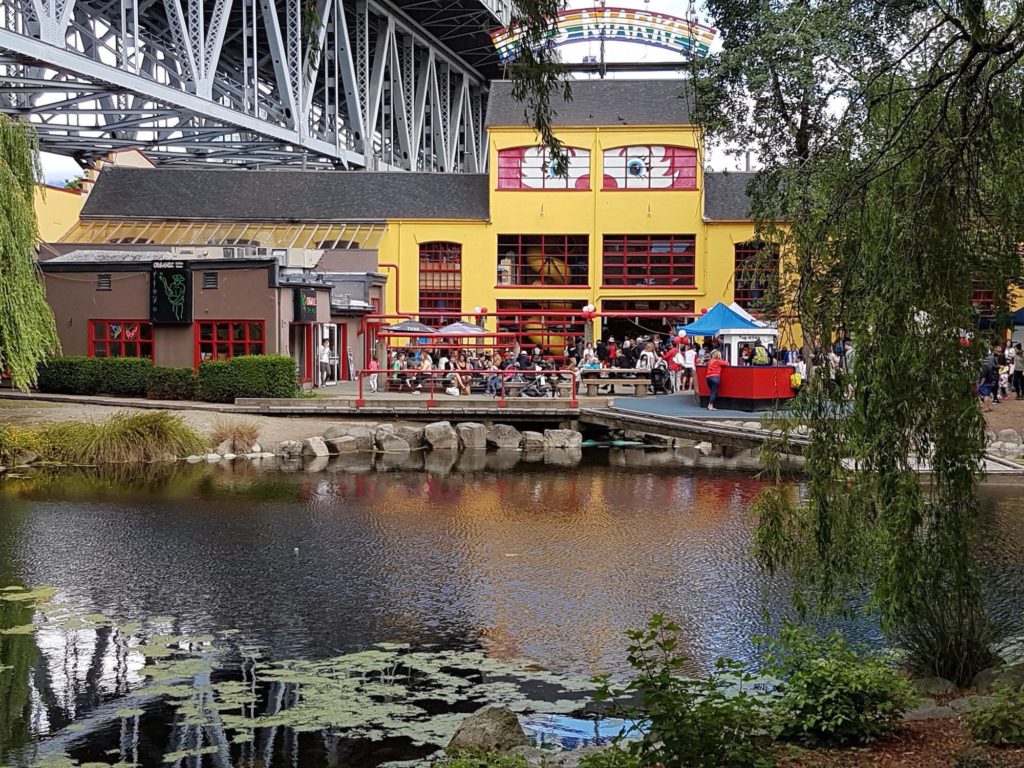 Go camping… in your living room! This is a fav at our house as we pitch the pup tent, pull out the sleeping bags and have a cozy afternoon of movies & popcorn.
Get cultured at the Vancouver Art Gallery with their Family Programs every Sunday. Kids aged 12 and under are free from 12-4 and family friendly programming is offered each week.
Browse your local bookstore. Teacher-recommended World Kids Books has locations on Broadway and the North Shore, or try Kids Books  Broadway for multi-lingual books downtown.
In New Westminster? Pop into the Fraser River Discovery Centre. Admission is by donation and there are tons of fun activities and interactive exhibits for the little ones to discover.
Head to Vanier Park for Winter Wander and explore five museums/cultural venues including the MOV, H.R. MacMillan Space Centre and The Maritime Museum for $5 (free for under 5s). Takes place on the first Saturday of February annually (February 8 2020).
Elizabeth Clark
Elizabeth is a business planning guru who is passionate about working with female entrepreneurs, translating their big dreams into reality. Westcoast born and raised, she is lover of all things BC and needs a daily dose of nature to stay sane as a mother to three completely rambunctious children. She is a runner, a devoted drinker of coffee and wine, and committed to finishing last winter's knitting project.