Where to swim in Metro Vancouver: Top indoor pools
Photo credit: Unsplash
Wondering where to swim in Vancouver that's warm, covered and a little kid-friendly? Here are a few of our favourite indoor pools in Metro Vancouver.
Top indoor pools in Metro Vancouver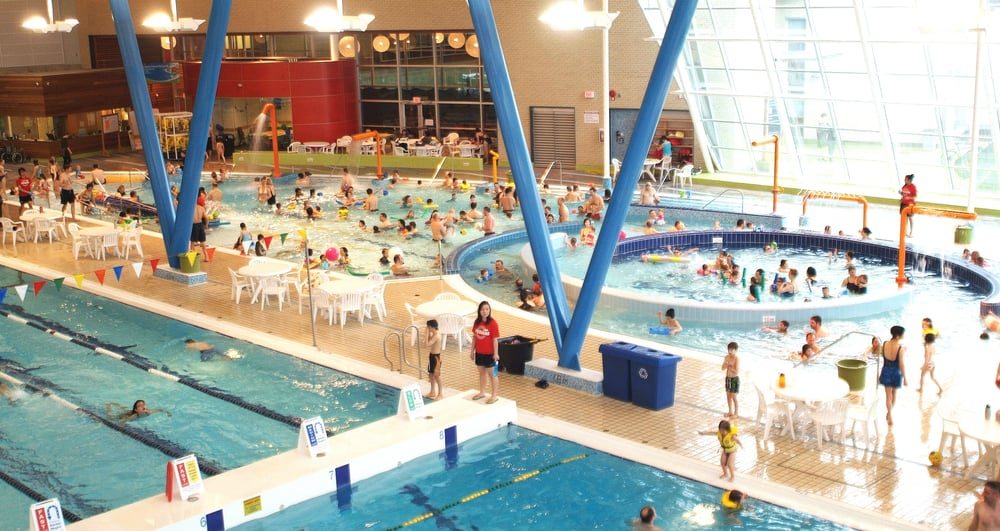 Hillcrest Aquatic Centre frequently tops lists of where to swim in Vancouver, and it's easy to see why. The site offers both an indoor pool and an outdoor pool and loads of kid-friendly features – spray jets, water cannons, a lazy river, beach entry, tons of toy boats, balls and pool noodles, plus several racks of life jackets … their family change rooms make it easy for moms or dads to get the kids ready for the pool.
4575 Clancy Loranger Way, Vancouver, 604-257-8680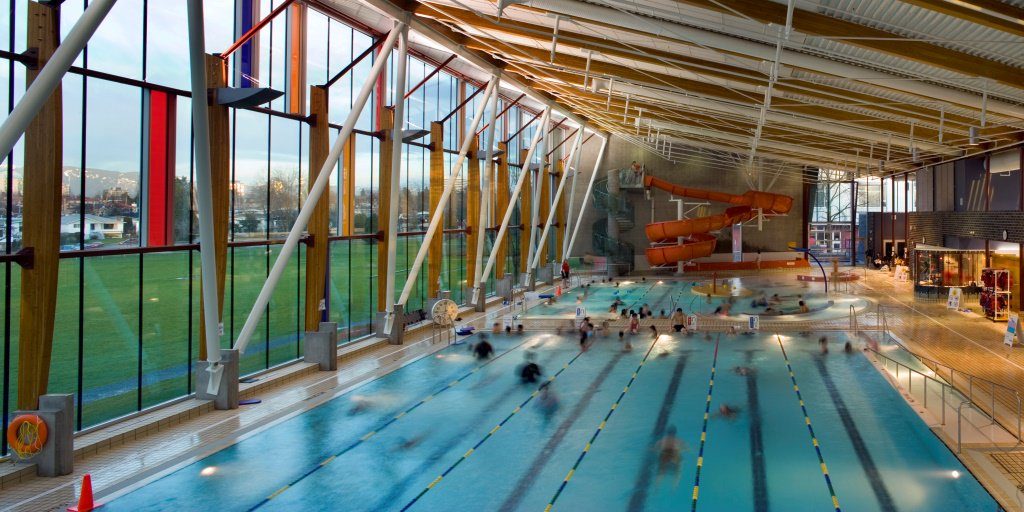 If you're looking for a quieter alternative to Hillcrest, check out Killarney. It's an indoor pool that's often cited as a family favourite in Metro Vancouver. You'll find ozone-treated water, beach-style entry, a lazy river, spray features, a giant water slide, diving boards, a whirlpool and gorgeous views of the mountains.
6260 Killarney Street, Vancouver, 604-718-8280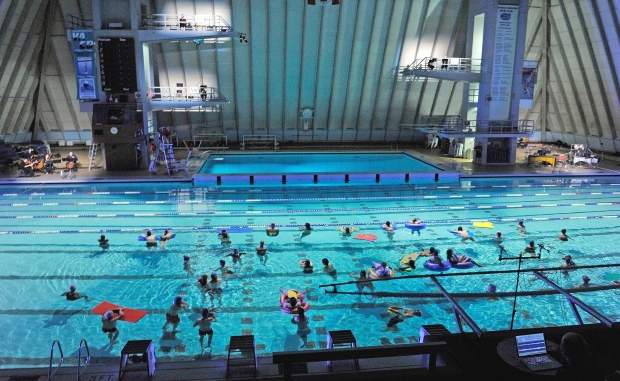 If you're downtown, this naturally-lit indoor pool located on Sunset Beach right near the Burrard Street Bridge is an ideal choice. It offers a rope swing, slide, dive tank and diving boards (including a 10-meter board), sauna, whirlpool and family change rooms. There's a separate wading pool for parents with tots.
1050 Beach Avenue, Vancouver, 604-665-3424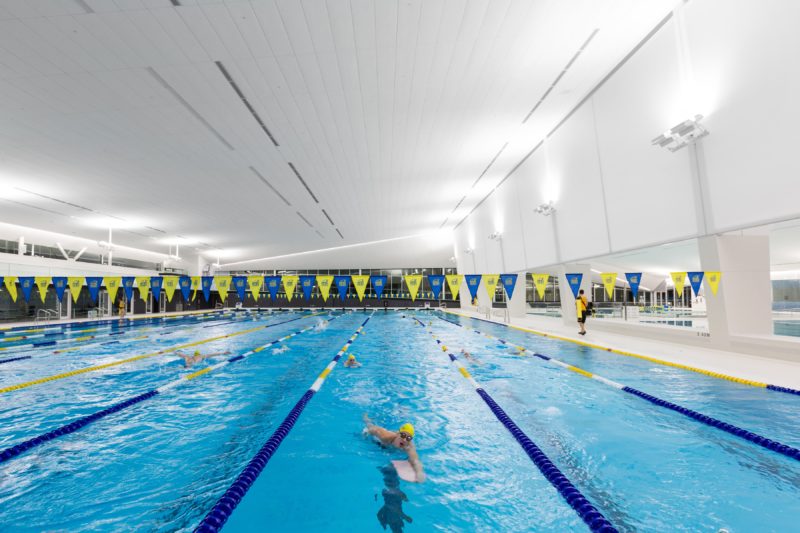 There's a new indoor pool in Metro Vancouver, and the water is fine. The new UBC Aquatic Centre located next to the UBC bus loop, boasts three pools, a 34-person hot tub, lazy river, steam room, and sauna.
>> Read more about UBC Aquatic Centre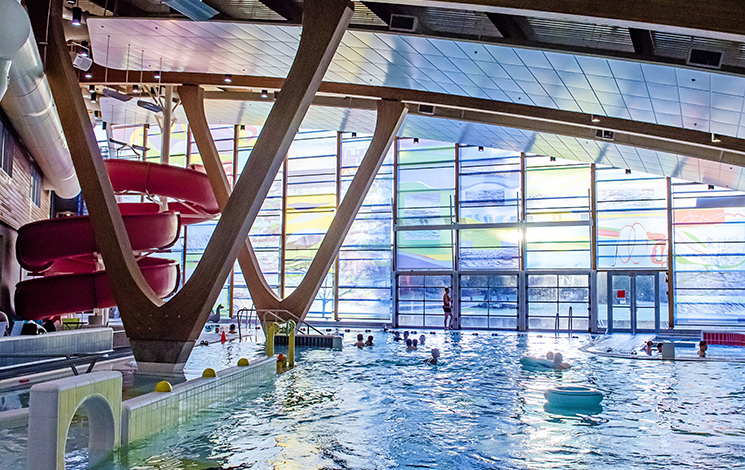 This state-of-the-art ozone-treated pool with epic slide, Wibit obstacle course and beach entry for the littles is part of the West Vancouver Recreational Centre.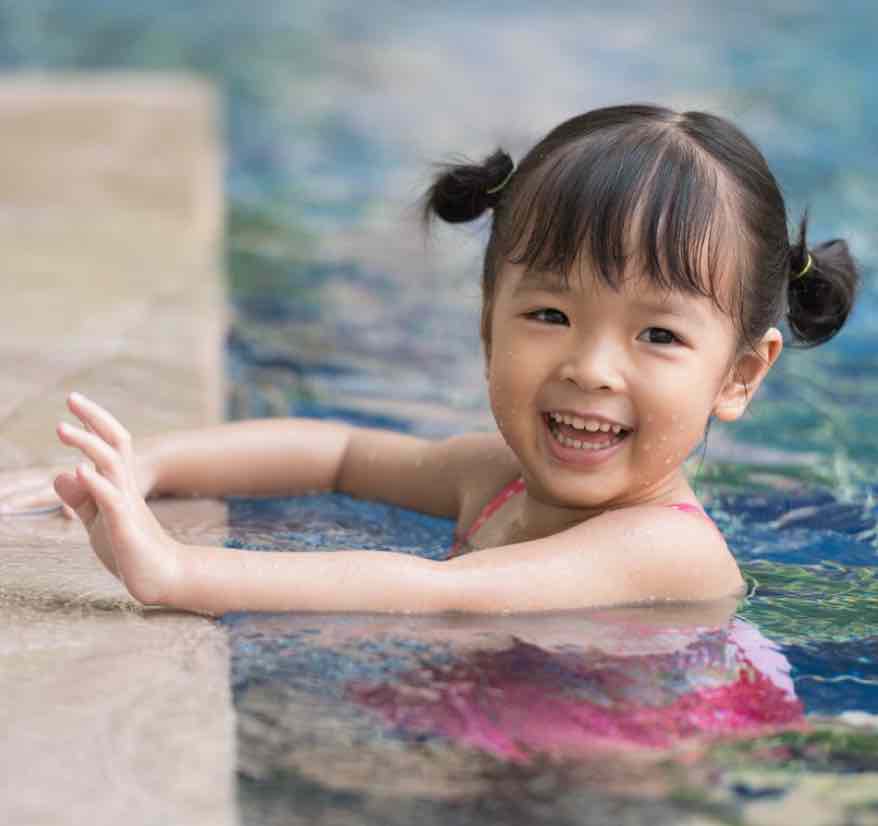 Burnaby's newest pool is the Fred Randall Pool at Edmonds Community Centre. The facility features a lazy river, 60 meter long water slide, bubble bench, dump bucket and climbing structure for preschoolers. There's also a hot tub, sauna, lap pool and family change room. Edmonds Community Centre is also home to a coffee bar and indoor playground, which means it's not just where to swim in Vancouver, it's where to play on a rainy Vancouver day.
7433 Edmonds Street, Burnaby, 604-297-4838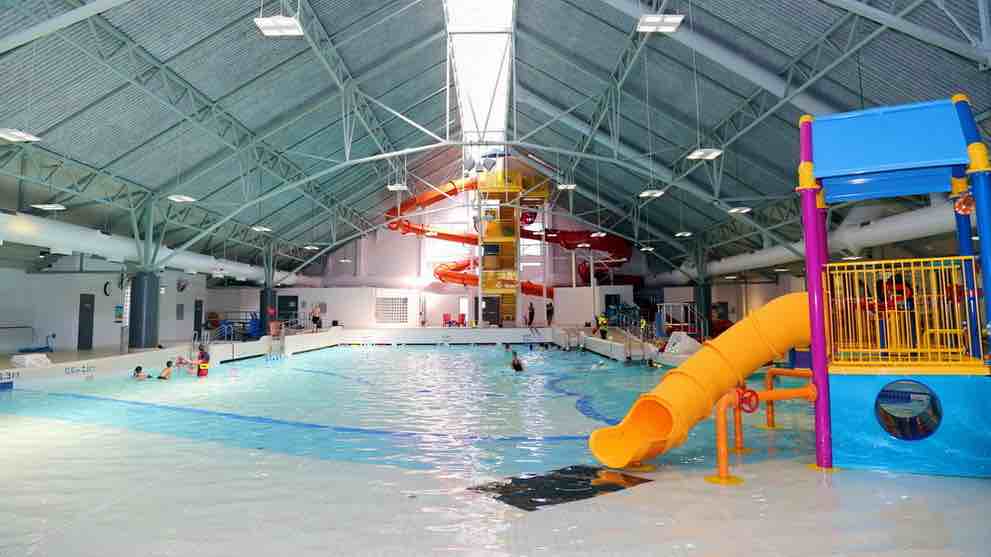 Newton Wave Pool claims their waves are "the biggest in the West". The facility features a 63 meter long waterslide, a huge hot tub, a steam room, a family change room and a pirates water fortress complete with cannons, jets, slides and more. You can also get in very cheaply at Value Drop-In Times if you want to save a buck (or five).
13730 – 72 Avenue, Surrey, 604-501-5540
If you're looking for a truly kid-friendly swimming experience, check out Karen Magnussen in North Vancouver. The wave pool is non-intimidating for little ones. There's also a toddler area and a family whirlpool for an even more chill experience. There aren't any swimming lanes or diving boards, so this is a pool that is really geared towards young families first. Karen Magnussen also boasts family change rooms, concession, a skating rink and a whole lot more.
2300 Kirkstone Road, North Vancouver, 604-987-7529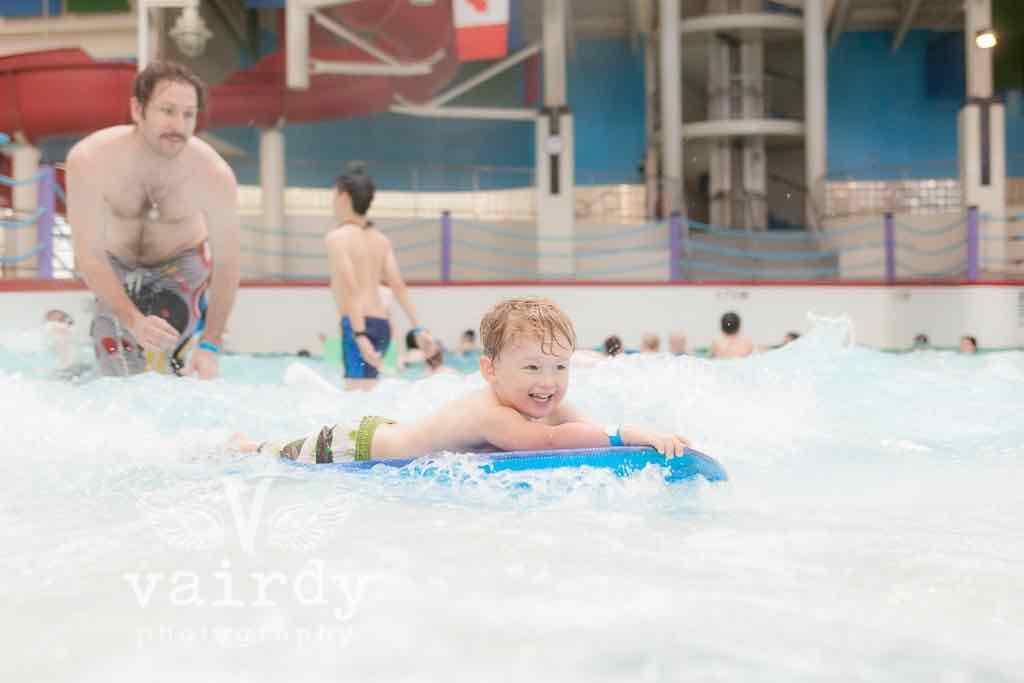 The ultimate answer for where to swim in Vancouver may be Watermania in Richmond. The facility boasts a wide range of features, including two waterslides, diving boards, a rope swing, a wave pool with a large seahorse that pours water into a giant tipping bucket, a tot slide and interactive sprayers and water wheels, two large whirlpools, family and disabled change rooms, a 57 meter competition pool and a whole lot more. There's also a swim shop and concession on-site. So much kid-friendly fun!
14300 Entertainment Boulevard, Richmond, 604-276-4300
Vancouver Mom
Would you like to write for us? We welcome well-written guest submissions with a local interest slant. Share your tips, review local businesses and highlight hot trends for Vancouver moms. Get all the info on our Contributor Page!