Vancouver Family Summer Bucket List 2015: Featured
Summer in Vancouver! Is there anything better? From a zipline in QE Park to slumber parties with the dinos, from wacky and relaxing getaways to farm tours, we've got a bucket list to help your family make the most of your summer.
Summer Bucket Hit List
Green Heart / Flightlinez
Up, up and away! Celebrate Queen Elizabeth's 75th anniversary by riding this temporary zipline for families across the park! Don't forget to enjoy the view.
Premium Listing
Green Heart/Flightlinez: www.flightlinezvancouver.com
Cultus Lake Adventure Park
Looking for fun way to exhaust the kids? Spend the day at Cultus Lake Adventure Park (the expansion of Giggle Ridge Adventure Golf), BC's newest and most incredible family Theme Park! One-of-a-kind rides and attractions, this park is loaded with surprises.
Premium Listing
Cultus Lake Adventure Park: www.cultusadventure.com
Pirate Adventures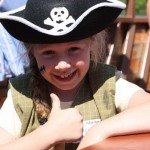 Ahoy Maties! Pirates Adventures is a unique, unforgettable experience for the entire family, aboard a pirate ship from Granville Island. Join a band of pirates for swashbuckling family outings, birthday parties, field trips, and exciting adventures!
Premium Listing
Pirate Adventures: www.pirateadventures.ca
Langley Circle Farm Tour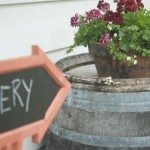 Enjoy a feast for your senses. Sample classic grape vintages and award winning fruit wines. Enjoy French cuisine, or fill your picnic basket with fresh pies, juicy berries, local cheese and specialty turkey. Stroll through gardens, farm markets, take in an equestrian event, meet an alpaca  … you can even milk a cow!
Premium Listing
Langley Circle Farm Tour: www.circlefarmtour.com/langley
Circus Play Cafe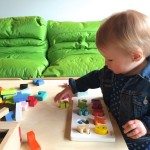 Escape from the heat for an iced latte and some cool fun for the little ones. This brand new cafe and large play space on The Drive is designed for kids 0-5. Gorgeous wood toys, delicious food, quality teas and coffees, and Hape toy store.
Premium Listing
Circus Play Cafe: www.circusplaycafe.com
Summerland Waterfront Resort & Spa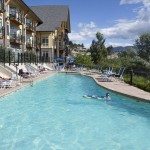 Calling all water babies, wine-lovers, sun-worshippers and fun-seekers! This resort is set on Okanagan Lake and has an amazing summer vacation getaway for you. Envision everyone smiling, having a great time and you, relaxing by the pool.
Premium Listing
Summerland Waterfront Resort & Spa: www.summerlandresorthotel.com
Scandinave Spa, Whistler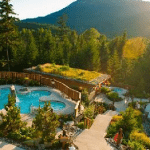 Treat yourself! Head to Whistler for a soak amid the spruce and cedar forest and take in the stunning mountain vistas. Invigorate and cleanse your body and mind in the hot baths and refreshing waterfalls, melt away with a relaxing massage treatment in one of Whistler's top health spas.
Premium Listing
Scandinave Spa, Whistler:  www.scandinave.com/en/whistler
Abbotsford Air Show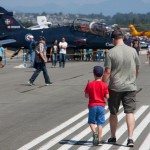 Spitfires, Hurricanes, Raptors, Hornets, Jet teams, the famous Snowbirds and more! Upside down, right side up and loop-dee loops, the kids will love the Abbotsford Air Show. Oh, and fireworks too!
Premium Listing
Abbotsford Air Show: www.abbotsfordairshow.com
Science World Slumber Party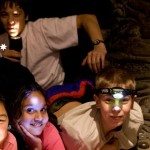 Sleep with the dinosaur fossils at Science World! On Friday, July 17, don your jammies and camp out with the family. See an Omnimax film, a live science show, and explore the galleries.
Premium Listing
Science World Slumber Party: www.scienceworld.ca
Vancouver Whitecaps FC2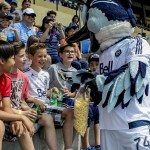 Say hello to the Whitecaps little brother team!  Take in the beautiful game with the kids are the inexpensive, but high caliber soccer games at ThunderBird stadium. Super fun for the kids and inexpensive too!
See Also
Premium Listing
Vancouver Whitecaps FC2:  www.whitecapsfc.com/wfc2
Whistler Children's Festival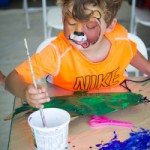 On July 10th – 12th, the heart of Whistler village will be transformed as tents, balloons, stages, and circus acts populate take over the Plaza for the annual Whistler Children's Festival. Creativity with dozens of workshops, live musical performances, and a myriad of activities designed to spark little imaginations!
Premium Listing
Whistler Children's Festival:  www.whistlerchildrensfestival.com
Bird on a Wire Creations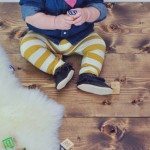 Go for a wander in Vancouver's hippest hood and be sure to drop into Bird on a Wire for the best in hand-crafted, artisanal items for babies, toddlers and grownups! Tip: They have great Father's Day stuff for Dad.
Bird on a Wire Creations: www.birdonawirecreations.com
Vancouver Maritime Museum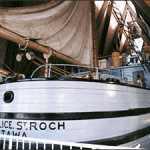 Tucked in the corner of Vanier Park, this sea-faring museum is a hidden gem full of boating wonders. There's an entire ship inside the building (yes you can climb inside), an on-site master model builder and they host birthday parties too!
Vancouver Maritime Museum: www.vancouvermaritimemuseum.com
Next >> See our Top 100 Summer Bucket List ideas!
Featured image credit: Harriet Fancott

Harriet Fancott
Harriet Fancott is the Editor and Social Media Manager for Vancouver Mom. She has over 20 years experience in the arts, tech and mom-based blogging arenas. She lives in East Vancouver with her husband and son where they enjoy exploring all that Vancouver has to offer from festivals and events to playgrounds and beaches to sushi and ice cream (although not together).