Six 2021 PNE Family Highlights
Hee haw! It's time for leaping dogs, blue-ribbon farm animals, show-stopping performances, mini donuts and ooey gooey ribs because the PNE Fair opens on August 21. And of course, Vancouver's answer to Disneyland, Playland has been going strong all summer so if you haven't, now is also the time to take a gentle ride on the Ferris Wheel or go nuts on The Beast. But please, just wait until after your ride for that bag of cotton candy.
Six PNE Family Highlights
There are tons of special exhibits and attractions from knights jousting and mechanical bull riding to adorable pig races, pony rides and SuperDogs™️ to live shows and and all the food you can eat.
The SuperDogs™️
It's just not the PNE without these hoop jumping marvels. It's bound to be a barking good time! Woof woof!
1:00/3:30/7:00pm daily, in the PNE Amphitheatre
Playland
Playland has over 25 rides and attractions – including the sky-scraping Atmosfear and The Beast's fantastic five g-forces of fun. There are also more than 15 family and kids rides for you to enjoy together, including Bug Whirled, Flutterbye, and Dizzy Drop. Tickets to Playland are extra.
>> Playland
BCAA ToonCity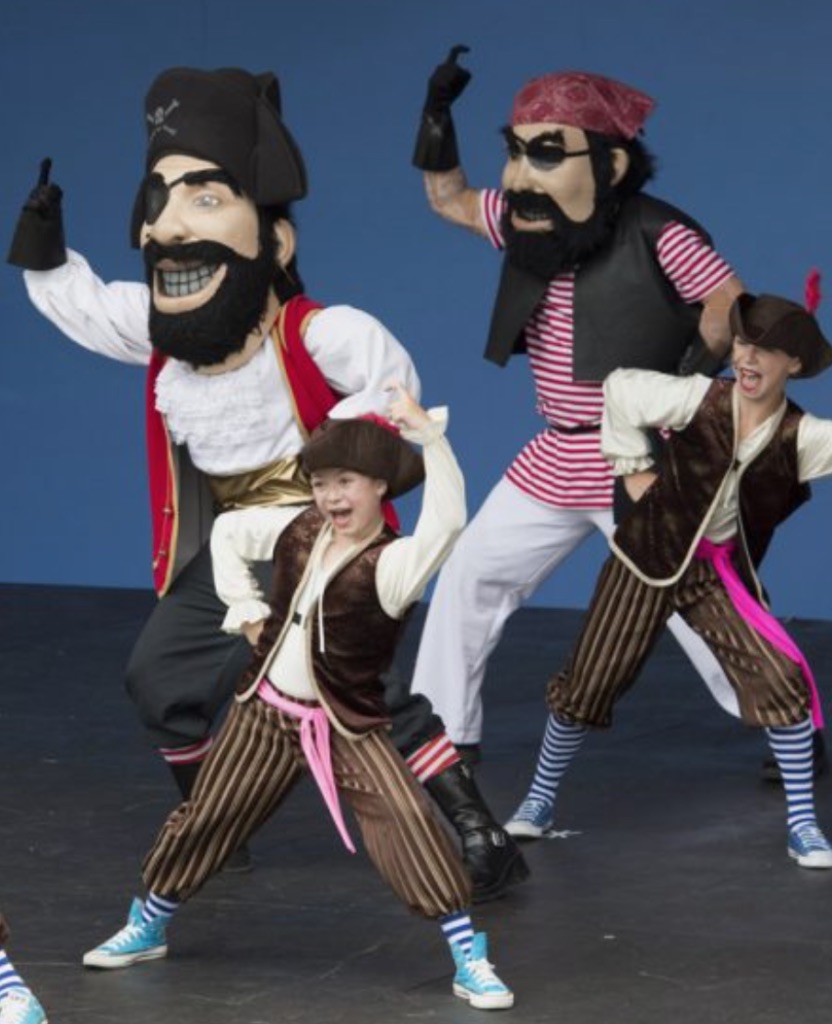 Head here for entertainment specially created for the the little ones. This year's stage shows include:
Bones & Scully, 'Tis Fun to be a Pirate: Join Bones, Scully and their bumbling crew of pirates as they defend the title of "Pirate Crew of the Year"!  Help them defend their treasure from the Bandits of Pirate's Bay in this action-packed musical. 
Daily, 12:30, 2:30 and 5:00pm
Blue's Dance Party: Bring the family to sing and dance with Blue the Bear and his friends in this interactive multimedia dance party!
1:30 and 4:00pm daily
Family Flix : When the sun goes down, watch a family movie on the big screen nightly at ToonCity – a perfect outdoor movie night for the entire family.
7:30pm nightly
West Coast Lumberjack Show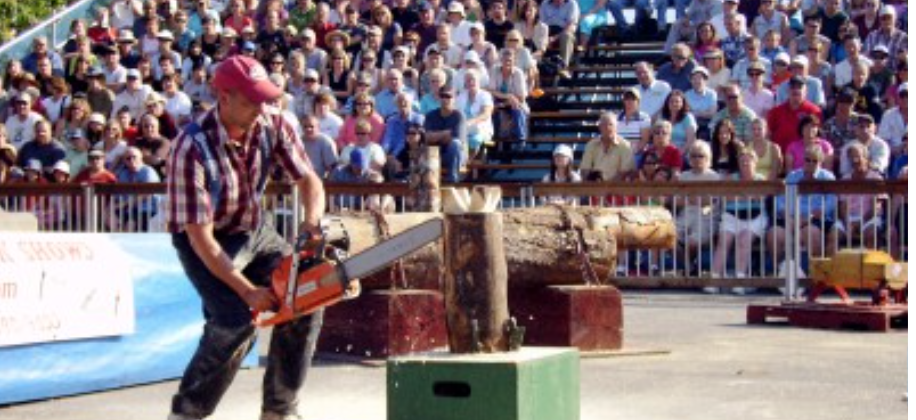 Watch the fast action chopping, high speed chainsaws, cross-cut sawing, Log Rolling, Flying Axe Throwing, and then make some noise as they climb the giant spar pole.
2:00/4:30/7:30pm daily, near the Agrodome plaza
Safeway Kidz Discovery Farm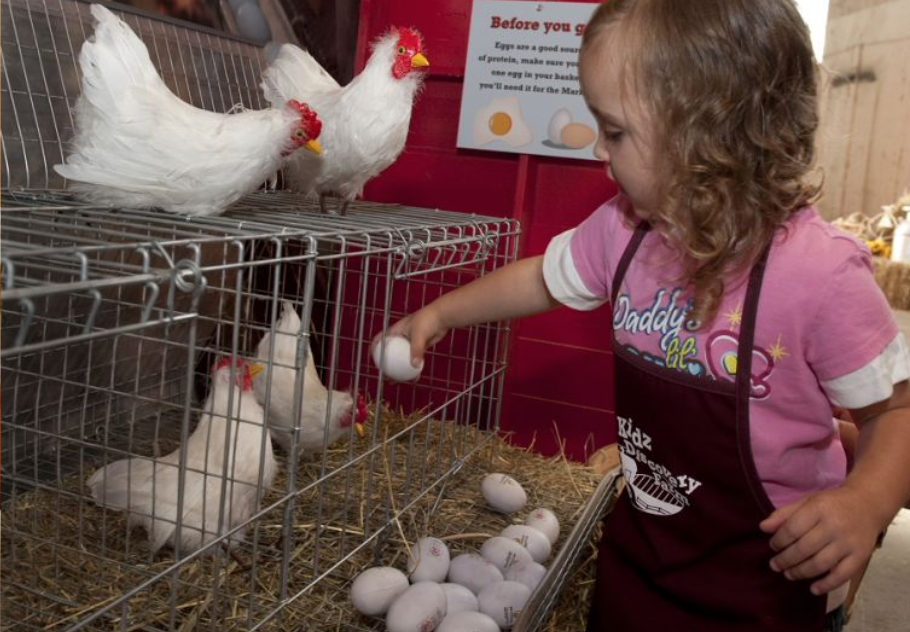 City kids can 'become a farmer' for a short time while learning how their food gets from the farm to your local grocery store. Kids are put to work at various pretend play farm chores such as milking a cow, pedalling a tractor, collecting eggs and harvesting apples while moving from farm to farm. PS: don't miss the the pig, duck races!
Daily: 11am-10pm, in the Livestock Barns
Electric Fire – A Nightly Pyro Musical Finale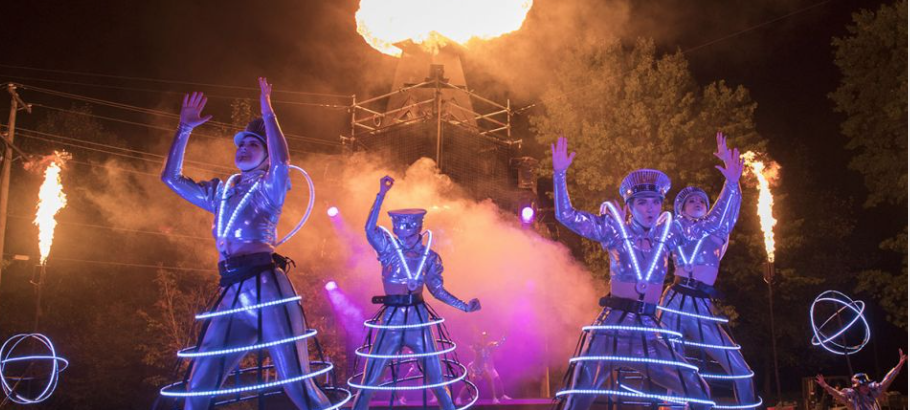 If the kids can stay up this late, they can see the nightly pyro musical finale, where the skies will erupt with flying rockets, exploding fire, live performers and high-voltage intensity.
9:45pm nightly
How to get Tickets
Please note that the 2021 PNE Fair will operate with reduced capacity, under all applicable Provincial Health Office orders.
Tickets to The Fair at the PNE are $15 for entry ($12 for seniors, $12 for 6-13) free for kids 5 & under) when you purchase tickets online.
The Fair at the PNE opens on Saturday, August 21, 2021 and runs until Monday, September 6, 2021 from 11am – late every day (closed August 23 and 30).
Harriet Fancott
Harriet Fancott is the Editor and Social Media Manager for Vancouver Mom. She has over 20 years experience in the arts, tech and mom-based blogging arenas. She lives in East Vancouver with her husband and son where they enjoy exploring all that Vancouver has to offer from festivals and events to playgrounds and beaches to sushi and ice cream (although not together).