Contest — Enter to Win Two Tickets to Cirque du Soleil's Varekai!
This contest is now closed! Thanks to all who entered.
Talk about a great date night! We're giving away two tickets to see Cirque du Soleil's latest showstopper: Varekai, which runs from May 20th to 24th in Vancouver.
Described as "a captivating forest inhabited by whimsical and enchanted creatures," we anticipate a lot of swinging from the rafters (or perhaps vines), mesmerizing acrobatics, shimmering costumes, fabulous music, and a good dose of humour. Oh and a lot of oohs and aahs.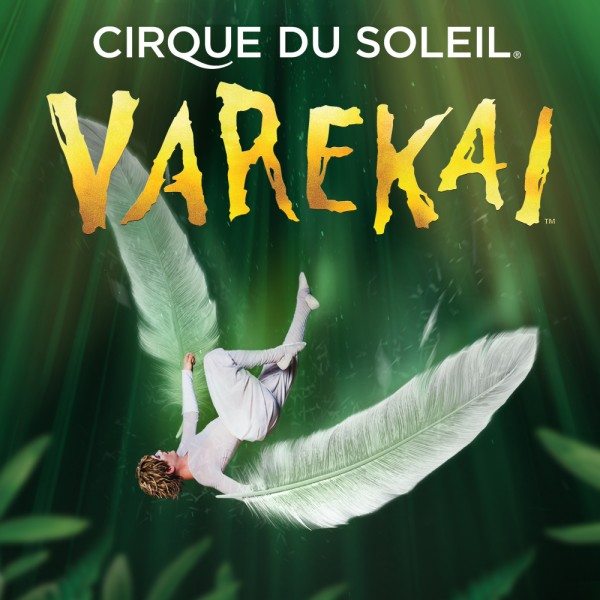 The word Varekai means "wherever" in the Romany language of the gypsies, the universal wanderers. This production pays tribute to the nomadic soul, to the spirit and art of the circus tradition, and to the infinite passion of those whose quest takes them along the path that leads to Varekai.
Varekai springs to life at the Pacific Coliseum for a limited run of only 4 nights, from May 20th to 24th!
To enter this whimsical giveaway, simply fill in the short form below any time before midnight on May 14th for a chance to two tickets to Varekai.
Contest Rules
Contest runs until May 14th at 11:59 pm, PST.
You may only enter once.
The winner for this giveaway will be selected using random.org.
The winner will contacted by email. If the winner doesn't claim the prize within 48 hours, another name will be selected.
Good luck!
*VancouverMom.ca is a division of Crisp Media, 105-211 E Georgia, Vancouver, BC, crispmedia.ca. Note that you can unsubscribe from our mail list at any time.
Harriet Fancott
Harriet Fancott is the Editor and Social Media Manager for Vancouver Mom. She has over 20 years experience in the arts, tech and mom-based blogging arenas. She lives in East Vancouver with her husband and son where they enjoy exploring all that Vancouver has to offer from festivals and events to playgrounds and beaches to sushi and ice cream (although not together).