2015 Top 30 Vancouver Mom Bloggers: 1-6
The nominations are in! Thanks to everyone who nominated their favourite Vancouver mom blog for our sixth annual Top 30 Vancouver Mom Bloggers contest. You came through with dozens of nominations, telling us about some new and interesting Metro Vancouver mom bloggers to fete at our annual gala (and online). We visited the blogs, reviewed them, and narrowed with great difficulty our list down to just 30. We're showcasing moms who bake, craft, care, create, take photos, sell products, write and share it all with us through their blogs. This week we're presenting the fabulous 2015 Top 30 Vancouver Mom Bloggers, in no particular order. Today we share our first six.
Top 30 Vancouver Mom Bloggers: 1-6
Angela is a mom who loves to rock and write. When she's not spinning her records for her daughter Layla, she's busy clacking away on her laptop. Angela's blog Rock 'n' Rattle was born out of her love for music and her introduction to the crazy world of parenting. She looks forward to writing on many new topics once her son is born this June.
Krista Ewert is a Vancouver based photographer, designer and domestic diva. As the wife of a musician, she lives a somewhat nomadic life but calls the ocean home. When not behind the lens, she spends her days taking care of her three little ones. Food is her love language, Jazz is her soul language, and she believes that Paris is always a good idea. Krista is passionate about finding beauty in the everydayness of life and the pursuit of truth. She writes on motherhood, faith, and disabilities at www.kristaewert.com.
Michaela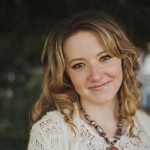 is a wife and semi-crunchy mama of a girl and boy. After doulaing in Vancouver, she became a medical mama when her daughter, Florence Marigold, was diagnosed with Spinal Muscular Atrophy—a muscle wasting disease. She has a nomadic heart, though she hasn't left home in years. She adores thrifting, getting grounded in the garden and global maternal healthcare. She is an editor and contributor at SheLovesMagazine.com. Michaela writes about the messy, salty glory of mothering a terminally ill child and finding the goodness of God in grief on her blog.
Addendum:  Florence Marigold Evanow born March 7th, 2012 passed away on May 9th 2015. "Florence is free to dance, run, and talk. She met her sweet Jesus this afternoon. She fought so hard but she was very tired. She taught us what true bravery is. You changed the world, my Marigold girl," Said Michaela.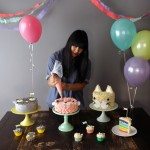 Lyndsay is a baker, blogger, freelance writer and mama living in Vancouver. Her blog, Coco Cake Land is a brightly photographed, fun and modern resource for cake decorating ideas, super cute cakes and dessert recipes, as well as snippets of Lyndsay's life as both a mom and a creative.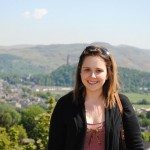 Delza is a stay at home mom to a sweet and sour little boy named Jackson, and blogger at Wildly Mine. She began blogging about two years ago as a way to give our friends and family updates on our adventures, but it's turned into a place for memories, new experiences, and new friends. She enjoys thrifting, cooking, and cycling around our beautiful city. She's an every day mama living and loving here in Vancouver. Follow along on my blog, or on Instagram (@azled)!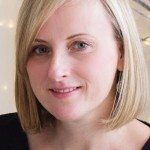 Sherri Brown is the founder of ProjectBearings.com, a website helping parents navigate the labyrinth ofchildren's disability services and rights. While she holds a Ph.D. in politics, by far her best teachers in surviving and thriving in political mazes, is a pack of momma bears, HIV activists, and her bear whisperer husband. In her spare time, Sherri teaches at Simon Fraser University and snuggles the heck out of her 5-year-old son, Quinn.
Meet the the rest of the Top 30 Mom Bloggers! 
Find more great places for moms just like you. Download JellyBeen, the social mobile app to find the best places to shop, eat and play with kids.
Harriet Fancott
Harriet Fancott is the Editor and Social Media Manager for Vancouver Mom. She has over 20 years experience in the arts, tech and mom-based blogging arenas. She lives in East Vancouver with her husband and son where they enjoy exploring all that Vancouver has to offer from festivals and events to playgrounds and beaches to sushi and ice cream (although not together).