Where to Find a Good Bottle of Wine in Vancouver
If you're on the hunt for a good bottle of wine in Vancouver, there are no shortage of shops to check out. With new wine and liquor stores popping up almost as frequently as coffee shops these days, the choices can be overwhelming. And with BC's liquor laws starting to relax a little, and new vintages appearing on the shelves every day, it's only getting harder to decide what to buy.
If you're looking for a good bottle of wine and a stellar shopping experience in finding the wine look no further. We've got the goods on where to go.
Find a Good Bottle of Wine in Vancouver at Legacy
Whether your preference is red, white, sparkling or something in between you're sure to find something to tickle your fancy at Legacy Liquor Store in the Olympic Village in False Creek.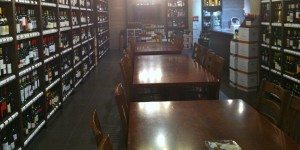 There are more than a few reasons to check out Legacy Liquor Store. The high ceilings, the attention to detail and the ambiance are but a few. More importantly, the staff are knowledgeable and eager to help, but never pushy. I never get the feeling I'm underdressed or my lack of knowledge is a hindrance to getting excellent service. I don't know a lot about wine, and I never get the impression the sommeliers on staff are anything less than eager to share their passion for wine.
Not Sure What You Like? Try a Tasting!
If you're still not sure what you want, or you'd like to try some different vintages, check out one of Legacy's free tastings. You're sure to find a good bottle of wine in Vancouver once you've sampled some. And what could be a better way to spend a fun, affordable Valentine's Day afternoon?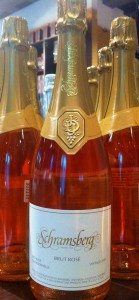 Saturday, February 9th, 2013, 2:00-6:00pm
Vino Cacao Tasting – What two things come to mind when you think about Valentine's Day? For many of us the answer is chocolate and wine. This tasting combines the two and in time for the big day.
Thursday, February 14th, 2013, 4:00-7:00pm
Schramberg Brut Rose – Planning a special meal for two this Valentine's Day? Pop by Legacy for a taste of the Schramsberg Brut Rose for a sparkling finish to a romantic dinner.
Saturday February 16th, 2013, 2:00-6:00pm
Le Vieux Pin Tasting – Learn more about the French tradition of winemaking as you taste both the Vieux Pin Petit Blanc and Rouge from Oliver, BC.
Private Wine Cellar Tastings Seminars – Price Varies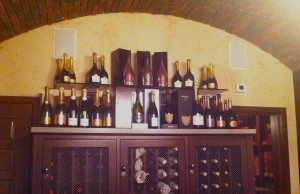 Wine makes a wonderful gift, especially for those who have everything. If you want to shake things up and spend time with that special someone instead, Legacy offers a unique gift experience that includes our favourite subject, wine. Spend time with your loved one in Legacy's wine cellar and learn about sparkling wines and champagnes, esoteric Italian wines and dessert wines with featured food pairings for a night to remember. Call to book ahead, and get ready to experience wine in Vancouver.
This is just a sampling of Legacy's tastings. Check out their website for future events, or just go by the store and talk to the staff. They are always there to help in your hunt for a good bottle of wine in Vancouver.
Loyalty Program at Legacy
Once you shop at Legacy you'll be hard pressed to find another shop in town that offers such a unique and inspiring wine tasting experience. Not convinced yet? How about the fact that when you join their loyalty program you receive a point for every dollar you spend? Once you reach five hundred points you'll get twenty-five dollars off your next purchase. If you don't spend too much time doing the math and worrying about how much wine it would take to spend that amount, you'll be pleased with that perk.
Legacy Liquor is where to shop when looking for a good bottle of wine in Vancouver.
Legacy Liquor
www.legacyliquorstore.com | Twitter | Facebook
1633 Manitoba Street, Vancouver, 604.331.7900
Lee-Anne Ekland
Leeanne Ekland is a stay-at-home mom of one, who's on a mission to rediscover love, wellness, and neighbourhood happenings and to have a ton of fun. She's also a lover of wine and yoga and believes that sharing her experiences at www.MomParadigm.com brings her closer to living her best life. Having started the parenting experience much later than most, she offers a unique perspective on the challenges and all that is amazing about being a mom over 40.