22 Reasons For Families to Visit Big White Ski Resort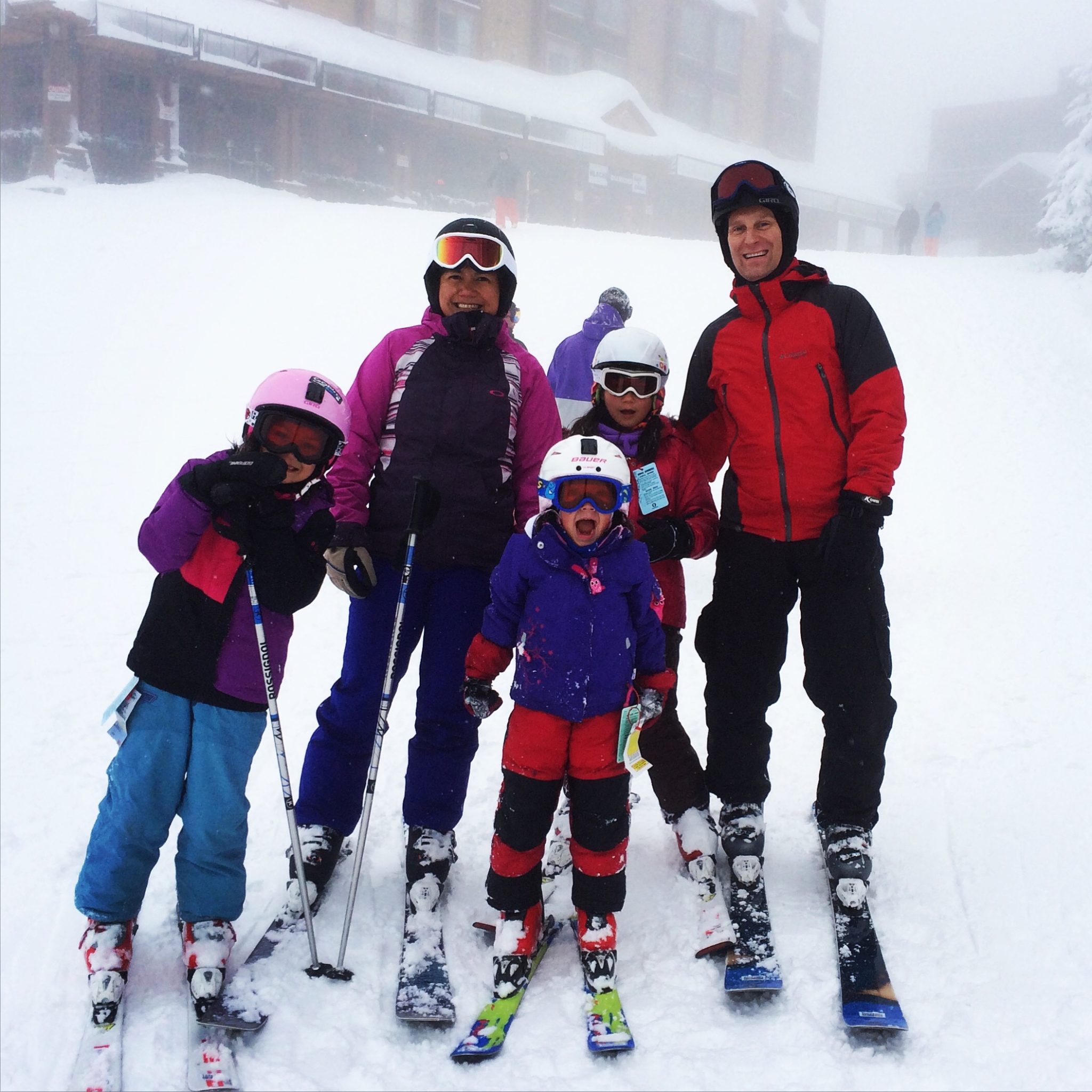 Managing the logistics of skiing equipment for a young family of five is nothing short of insanity.
So there we were at the Sundance Resort locker room in Big White, scratching our heads trying to figure out how to carry five sets of skis, poles and boots out to the shuttle, when someone suddenly and magically appeared and told us that the bellmen were on their way to help us.
We called her the Big White Fairy.
This almost omnipotent intuition of what a family needs is what makes Big White Ski Resort so unquestionably perfect for families. And given that we had limited skiing experience – my children had never skied and I personally had skied just twice – this level of service found in the shops, restaurants and lessons is exactly what we needed to make us feel not just comfortable, but confident in our skiing abilities well into the future.
We are already planning our return to Big White in 2016, and here are just 22 reasons why:
The snow. Big White has that light fluffy "champagne powder" snow that you dream about.
Strong relationships. My kids had the same instructors two days in a row. Although not guaranteed, the smaller instructor pool allows for a more consistent assignment of instructors.
Confidence building. My kids were so confident after two days of lessons that they declared, "Skiing is easy!"
Security. Your child's helmet has a sticker with a barcode and you can't check your child out without presenting the matching barcode.
Safety. The resort also uses Flaik, a wearable GPS tracker that is strapped to your child's leg so they can be easily located. And for added protection, the instructor wears one too in case she personally gets into trouble.
Progress tracking. Flaik gives you a report so you can see the elevations and routes that your child went on during the day. Your instructor also gives you a detailed update and progress report at the end of the lesson.
Kid-friendly restaurants. Every restaurant we went to had a kids menu and kids activities. The Globe even had a toy box. Must do: order the s'mores at the Globe, where you can assemble and roast your s'mores right at your table. Also apres-ski at the Loose Moose for live entertainment and free popcorn.
Door-to-ski service. For a fee, an instructor will pick up and drop off your child at any of the major hotels or condos. Your child must be able to ski or snowboard.
Families are everywhere, making yours feel right at home.
Not just friendly for families. Everyone was just authentically friendly and asked us how our day on the slopes went.
A luxury resort without the pretense.
Full services, like a complimentary shuttle and nightly turn down service, including treats for the kids. We even had a fully set-up Christmas tree in our room.
International feel. Like many resorts, many of the staff was from other countries like the United Kingdom or Australia. So although we were in Canada, it felt like we went abroad.
A separate Kids Centre, including rentals, lessons, activities and meals all in one location, making the kids feel at home.
A kid-specific retailer: the Loose Moose Emporium. Don't miss the candy aisle or picking up a cute Big White toque.
Plenty of learning opportunities for kids. The beginner area has three slopes for children to learn on. As your child improves, each chair lift also has a green run.
Lots of activities, like skating (free if you bring your own skates), tubing, ice-climbing and sleigh rides, for non-skiers and snowboarders or if you simply are done with the mountain that day.
More on the shuttle service: for beginner families that can't ski-in and ski-out, the complimentary shuttle service is terrific. We stayed at Sundance, which has its own shuttle service. We were able to send over just our equipment and stay in the village for dinner. When we arrived, our equipment was safely stowed in our lockers.
Babysitting services. Enjoy a night out and leave your child safely in your room. Our babysitter was incredibly friendly and had previous experience as an au pair.
If your child isn't ready for a full day of skiing, you can drop them off at the daycare for a few hours of indoor and outdoor activities while you get in a few more hours on the hills.
Lots of free entertainment including a bonfire by the skating rink on Fridays and fireworks every Saturday. Check to see if your hotel has its own activities. At Sundance, there was a kids room with daily activities and a theatre with movie nights.
Convenient groceries. Order your groceries using Click and Connect at the Superstore in Kelowna and pick up on your drive in. Or use VacationFoods.com and have them delivered and unpacked in your suite before you arrive (perfect if you're flying in).
Big White Ski Resort
5315 Big White Road
Kelowna, BC
www.bigwhite.com
Christine Pilkington
Christine Pilkington has over 15 years of digital and interactive media experience. Breakfast Television has dubbed her a Baby Product Guru and she frequently appears on CBC and CTV. She lives with her husband, three daughters and a Lagotto Romagnolo in East Vancouver, about 10 minutes from where she grew up. Christine is also the CEO of Crisp Media Inc, which develops digital marketing strategies for businesses.