Best of Vancouver: Top Newborn Photographer Morgaine Owens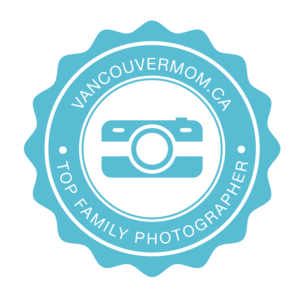 August 27, 2018 Update: We've updated our Top Photographer List! View it here.
As you may remember, during February we asked you to nominate your picks for the Best of Vancouver Newborn Photographers. Our esteemed judges narrowed it down to the top 10. During March we profiled each one. Once again, here are our finalists.
Best of Vancouver Newborn Photographer Finalists
The Results are In!
During April, you voted on your favourites. At long last, we have the results! Here are your picks for the best newborn photographers in Vancouver:
Morgaine will be receiving a one hour massage from Soma Studio, and $100 in gift cards from Bumbini Cloth Diaper Company.
Thank You to our Judges
We'd also like to acknowledge our fabulous panel of judges, who did the very hard work of choosing the finalists for the Best of Vancouver Newborn Photographers. They are:
Bethany Schiedel – Bethany has been photographing weddings and portraits since 2004. In September of 2011, Images by Bethany moved into a studio space nestled conveniently between Yaletown and Gastown. Boasting original 1912 windows, wood floors, and a golden radiator, the space is a perfect setting for Newborns by Bethany, a boutique newborn portrait studio, Bethany's newest venture. You can also find Bethany on Facebook and Twitter.
Jillian Kirby – Jillian has been photographing children and families for over five years and has spent the last three years focusing all her energies on her passion – newborns and babies! After quickly becoming one of BC's top newborn photographers, Jillian is now Nationally Accredited in Child and Infant photography, as well as Maternity photography, by the PPOC. She works out of her beautiful natural light studio in Langley, BC, and she's on Facebook and Twitter.
Miranda Lievers – Miranda is one half of the duo behind Vancouver based Blue Olive Photography. Now in their ninth year, they've photographed hundreds of weddings and even more portraits as the families of their clients grow! Her studio has earned accolades including the title Best Wedding Photographers in Vancouver three years running from the Georgia Straight and has been named among the most inspiring photographers in Canada by Weddingbells Magazine. Find Miranda on Facebook and Twitter.
Thank you to everyone who participated, and congratulations to Morgaine Owens of Pure Light Studio!
Amber Strocel
Amber Strocel is a writer, aspiring math teacher, suburbanite, wife and mom of two. She believes in the power of the Internet to connect people, and she believes that numbers are the poetry of the universe. You can often find her knitting, sewing, volunteering, working in her garden, and sneaking chocolate when no one's looking. She blogs at Strocel.com and shares her photos on Instagram as @AmberStrocel.