VM Mom to Follow: Nicole Woodall, Founder of Canyon Candle Co.
Credit: Taraneh Erfan King
Today's Vancouver Mom to Follow is making the beauty of candlelight more accessible for people across Vancouver and beyond. Nicole Woodall, Founder of Canyon Candle Company, has always had an appreciation for the warmth that candles bring to any occasion. Yet, like many others, her sensitivity to the chemical ingredients added to most candles often left her with headaches rather than a sense of calm. Fueled by her passion for candlelight and driven by her  entrepreneurial spirit, Nicole began to create pure, naturally scented candles for her own home during the pandemic. After months of research, and many late night trials in her own kitchen, Canyon Candle Co. was born.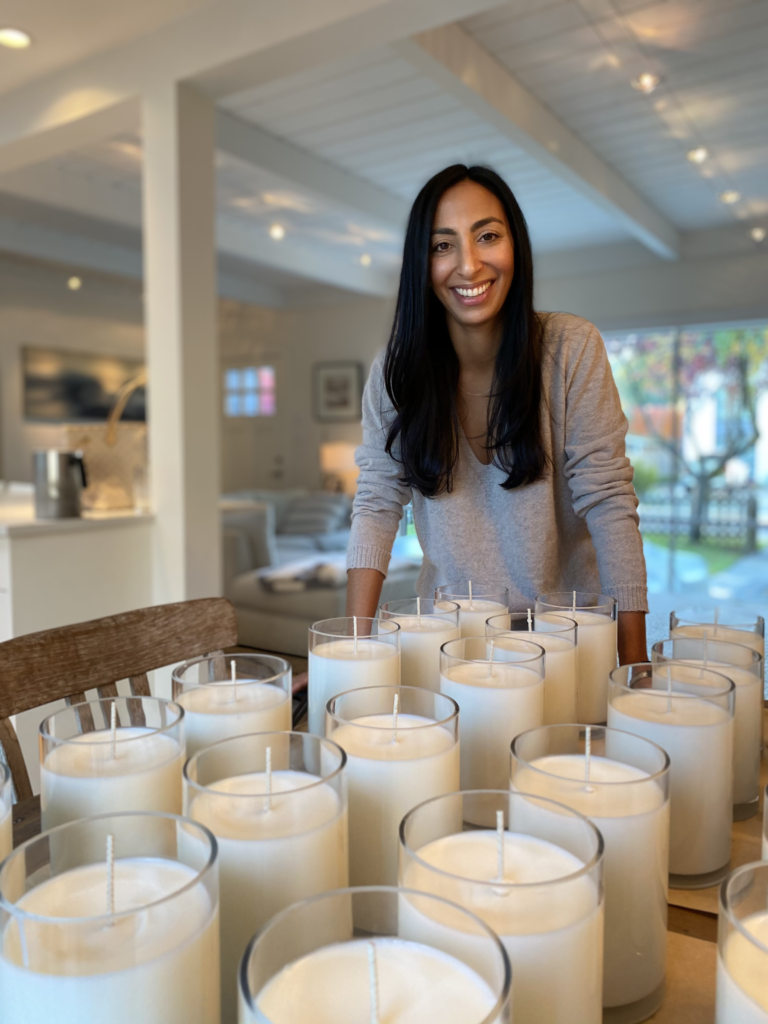 Nicole brings her own fresh and modern style to each handmade candle in a line that reflects her love of luxury, and simplicity. The slow-burning, luminous candles offer so much to those who get to enjoy them in their homes. From a moment of self care, to a cozy family board game night, or a moment of remembrance, these candles are truly meant for all occasions, in all homes.   
A true Pacific Northwest creation, the subtle scents Nicole uses reflect the natural elements of the forests and canyons around her North Vancouver neighbourhood, where she often walks with her husband, Adam, and two young girls, Emmerson (9)  and Elliot (6).
Places in North Vancouver that Nicole loves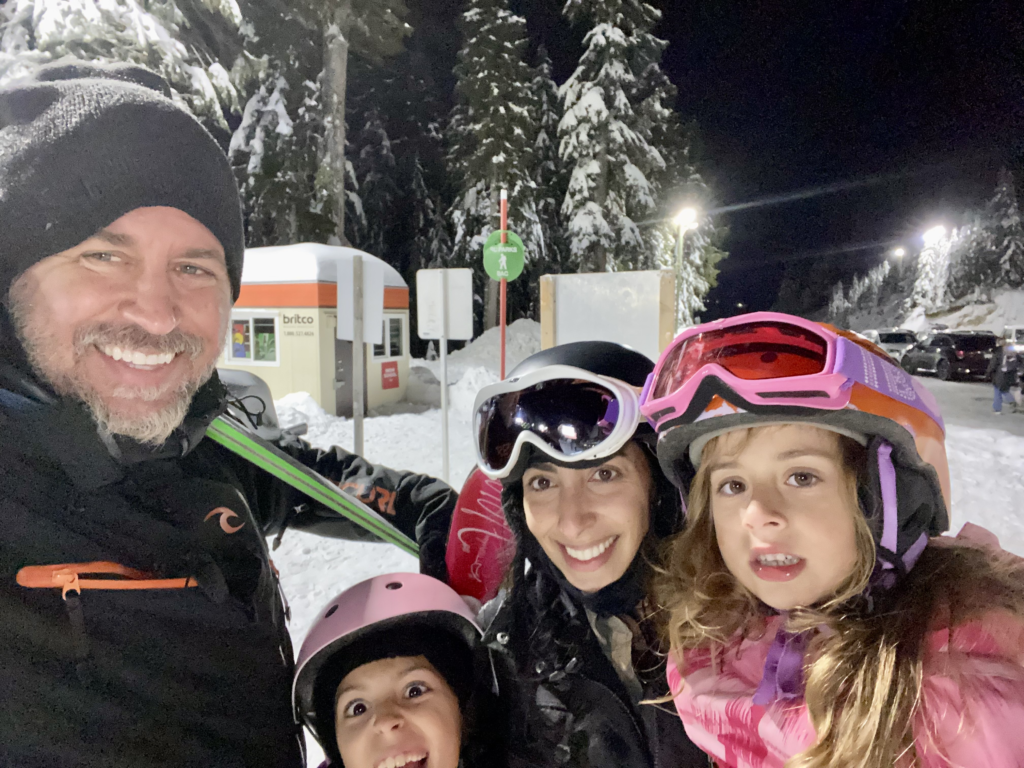 Cleveland Dam Trails
We love wandering over to the Dam. There is a great big grassy area that overlooks Capilano Lake with spectacular views of the mountains. This area is also the HQ for North Shore Search and Rescue so often we see their helicopters land. Or, we see paragliders above as they leap off Grouse mountain. The kids can safely run free and it couldn't be a better location to have a picnic or just get out of the house and enjoy the view. 
Cypress Mountain Ski Hill
As my kids get older and better on skis we try to maximize the fact that this incredible mountain is only 20 mins from our front door. Cypress is my husband's playground as he skis in the winter almost daily. This year, we have started to do dinner and night skiing as a family, which gets us out of the house and into nature in the evening. It's quickly becoming a fun family tradition. 
Ambleside Sailing Club
In the summer, we take dinner down to the Sailing Club at Ambleside a few times a week. The kids love swimming in the ocean and I love decompressing after my workday. Dinner at the beach is less pressure, which I also love. 
Q & A with Nicole Woodall founder of Canyon Candle Co.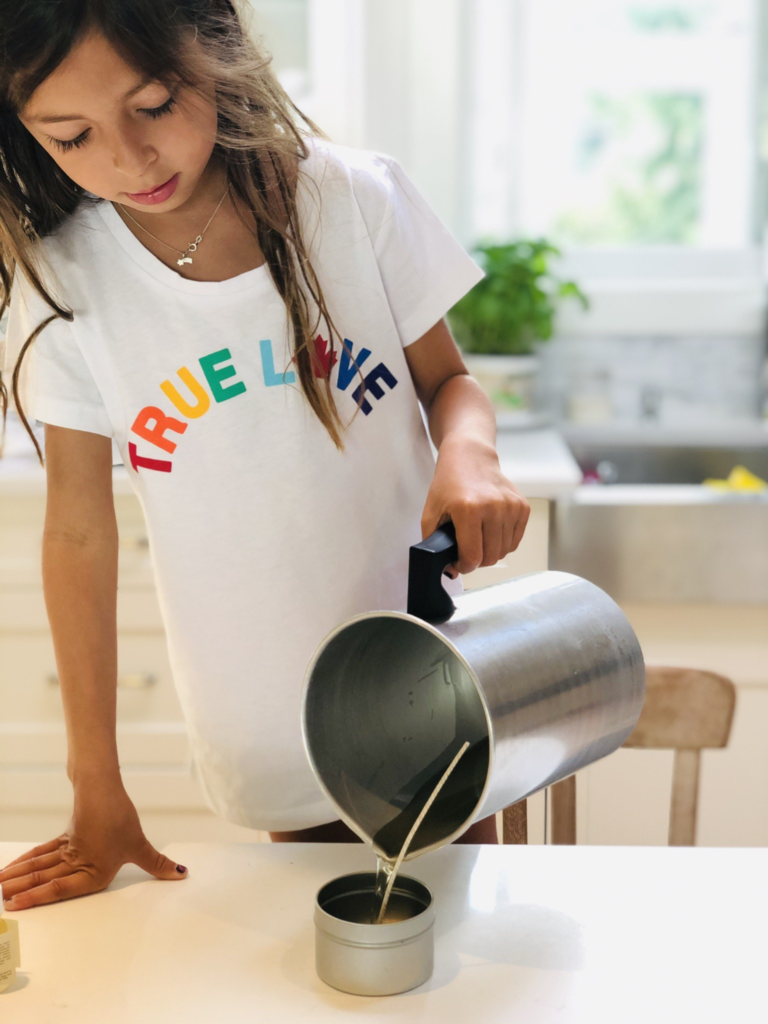 How do candles play a role in your daily routine?
I typically start my work day lighting a candle in the kitchen for a few hours. There is something so organic for me about having the luxury to work from home in such a calm, comfortable environment. My office prior to Covid ( I actually have a full time role selling insurance) has fluorescent lighting and no windows so my work from home vibe is heavenly. Typically I burn one of my lighter scents, AYR, DUCHESS, BELMONT. And then of course, once that sun goes down, we have several candles going. That's when the moody scents come out, LODGE or GLENWOOD. The kids help with scent selection. And, I must say that my 9 year old gives excellent feedback when it comes to fragrance!
What's one local resource that has supported you in entrepreneurship?
Instagram and local Facebook groups have been a great way to communicate and meet other local moms. I started this during Covid, so networking wasn't traditional in any way. But, I've met so many moms/ local business women over Instagram this year. Together we have done multiple collabs, giveaways, and even organized a little outdoor market last summer. It's amazing to simply send a message to someone and easily connect and work together, having not even met. It costs nothing. Plus, it's a great way for people to gain exposure to other networks and communities without even leaving their living rooms. 
The support I have received from local customers and mom entrepreneurs who have reached out to collab or just to talk about small business has been amazing. I have a handful of women that I can bounce ideas off. Some are new in business and others very experienced in business. These women give honest, non judgmental advice that has been incredibly valuable to me when I am stumped or need inspiration. 
What is the one thing you'd like to share with mothers who are trying to balance motherhood and entrepreneurship?
Juggling a small business and motherhood can be as isolating as it can be invigorating. Use your people! They will love it and getting my friends, family and community involved in my business decisions, both inspired me and alleviated pressure new business owners often face alone.
Follow Nicole and the Canyon Candle Co. below.
www.canyoncandleco.ca
Canyon Candle Co (facebook)
@canyon.candle.co (ig)
Renee Janzen
A connector by nature, Renee loves to bring people together and is fueled by thoughtful conversations, family style meals and perfecting details. Hikes for the views, thinks variety is the spice of life, and is always up for an adventure with her husband and their two young daughters. A fulltime marketer by day, Renee recently moved back to the North Shore where you can find her busy with work Zoom calls, home renos, and enjoying the great outdoors with her family.