VM Mom to Follow: Aaronna Martin of Mamas Truth
This week's VM Mom to Follow is Aaronna Martin a 42-year-old mom who is 'one and done' by choice. Together with her husband, they are raising their beautiful 6-year-old daughter, who is the inspiration for her blog Mamas Truth.  
This blog is an unfiltered, tell like it really is, truthful and sometimes painful to read. It is what most mamas are thinking but too afraid share. This mama is here to hear you, to stand with you and to be your voice.  This mama is here to raise you up when you feel alone or suffocated because you can't unleash your truth.
This mixed-raced family epitomes live in a multicultural community in Lower mainland. For their wedding, they were married in a church, followed by a tea ceremony, followed by a buffet dinner featuring a variety of diverse foods for their guests.  Their daughter gets exposed to all the Asian and Chinese cultures while still celebrating Western traditional holidays. 
Raising a child in Vancouver who embraces and celebrates all cultures and ethnicities is what makes being a Vancouver Mom so awesome!
Here are three of this Vancouver Mom's three free favourite family activities to do!
Three fun free Vancouver activities to do with your kids
Geocaching: Geocaches are hidden gems everywhere!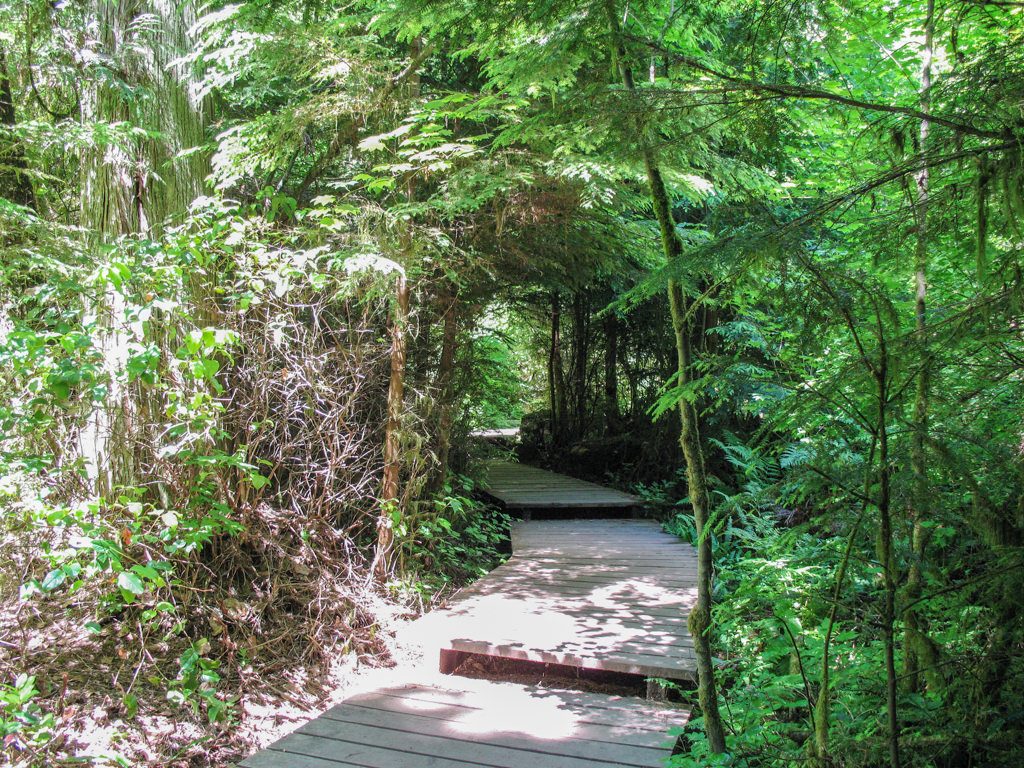 Here's how you get started! Download a Geocaching App and select which park or forest you would like to find a hidden gem! It is basically a free outdoor treasure hunt.
Instructions, directions and even clues are given. Our family has come across lots of a little treasure, notes and sometimes in return, you can replace what you have taken with a little something from your little ones too.
You will be surprised just how many hundreds are located within your neighbourhood.  The closer you live to a park, forest or trail, the more treasures you can find. For our family it is walking distance to some great treasures.
Deer Lake Park / Burnaby Village Museum
Beautiful Deer Lake Park is a fabulous day to spend since summer time and warmer weather are approaching us. The beautiful lake has so many different walking trails and great wipe open spaces for your children to run free.  Great for a picnic day and with a little bit of wind, you can fly a kite.
Also, in the same area is the Burnaby Village Museum which is free for admission. It is stroller friendly.  Teach your kids by walking back in time to learn about our history 3D style.
Town Centre Park at Lafarge Lake
Aside from the stroller friendly walk around Lake Lafarge, there tons of picture perfect photo ops. Your kids can bike, scooter or roller blade around parts of the lake. There is plenty of outdoor space for a picnic. Parking is free if you drive, or take the Evergreen Transit line and it stops right there. In addition, there is a spray park, a playground, skateboard park and basketball courts.  It is truly a day to spend with the entire family and perfect for all ages! 
Follow Aarona and Mamas Truth!
Harriet Fancott
Harriet Fancott is the Editor and Social Media Manager for Vancouver Mom. She has over 20 years experience in the arts, tech and mom-based blogging arenas. She lives in East Vancouver with her husband and son where they enjoy exploring all that Vancouver has to offer from festivals and events to playgrounds and beaches to sushi and ice cream (although not together).