Vancouver Mom to Follow: Jo-Anne of Momzies
This week's Vancouver Mom to Follow is Jo-Anne of Momzies! Jo-Anne is a teacher who lives in the Fraser Valley with her husband and two children. Her blog, Momzies, is a lifestyle blog dedicated to the modern mom. There you'll find family-friendly recipes, diy, style and kids' activities. She is passionate about taking care of her family which often includes researching healthy recipes, household products and creating engaging learning opportunities for her kids.
Jo-Anne's favourite places to go
Jo-Anne and her family love to get out, check out and support new places and local businesses in their Fraser Valley neighbourhood.
Hikes
This summer we've made it a goal to get our kids outside and moving as much as possible. One of the ways we've done this is by hiking. Two hikes that I would recommend if you have younger kids are: Bridal Falls in Chilliwack (this hike is not long and perfect for toddlers who have not hiked a lot) and Tea Pot Hill. Even if you don't make it to the top with your little ones, it's all about exposure, fostering a love of the outdoors and time together as a family.
Birchwood Dairy
Speaking of local ice-cream, Birchwood Dairy serves some of the best ice-cream that I have tasted. On a warm day, this is the place to go (we've been here when it was snowing, that's how good their ice-cream is). They have a multitude of flavors. My go to is the butter pecan in a waffle cone of course. They have swings and a slide for kids, as well as a sandbox to play in, animals grazing in a field and picnic tables set up.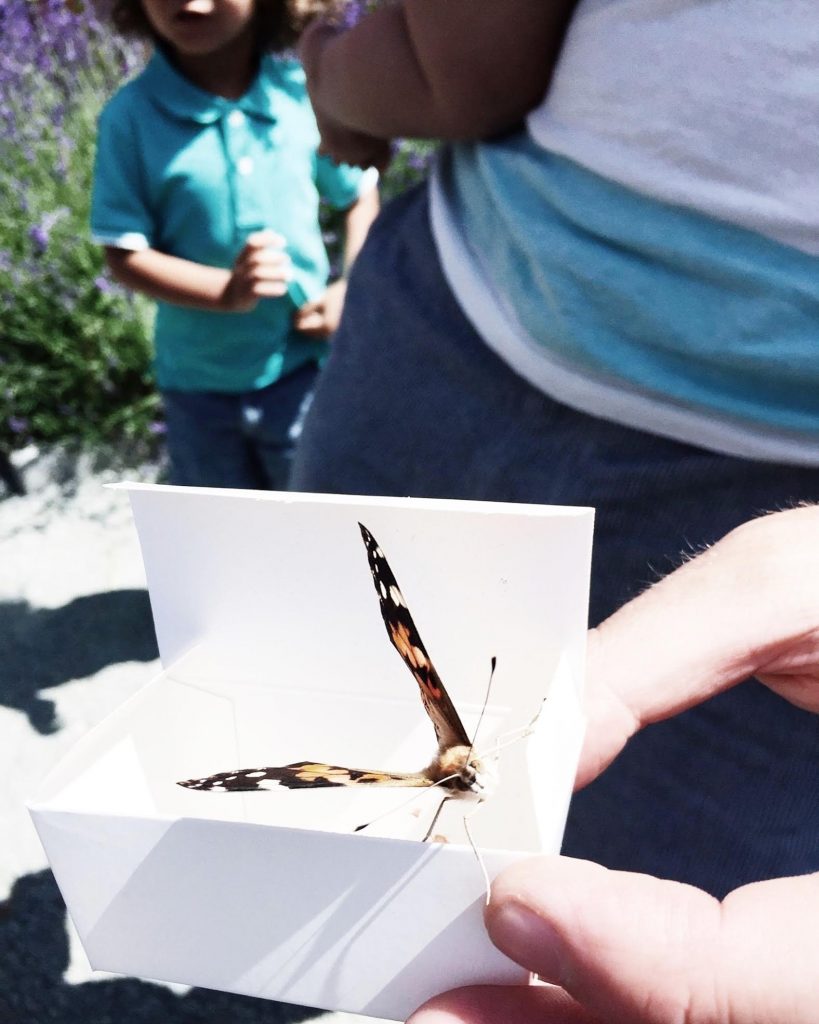 I am not sure how we've lived in the Fraser Valley for so many years and only heard about this gem a few years ago. This is a family-run business. They have many events during the summer for families. A few that we have been to that I recommend are: the Butterfly Release (this was such a unique experience. I definitely want to do it again with the kids), Waffles for Mother's Day and Father's Day. (We attended this with my family and they couldn't stop talking about how great of an experience it was. Think, fresh waffles, topped with local berries and whipped cream, a glass of wine, and music to serenade you. We have also been to their Free Family admission to the Fresh Family Fun Field and the activities were great for kids. There were a lot of hands-on activities for the kids to do. I highly recommend stopping for a bite to eat. All their food is amazing. I would recommend the berry lemonade and the corn pizza.
6179 248 St, Langley
Duft Brickhouse
There's something about summer that makes me want to be outside with my family as much as possible. On Friday evening, you'll find us having a picnic in park with a pizza and salad from Duft Brickhouse. I recommend the pepperoni pizza and beet salad.
2625 Montrose Ave, Abbotsford
Old Hand Coffee
If you're ever in the Fraser Valley this is a great place to check out. I love their London Fog made with rooibos tea. It doesn't matter if it's cold or warm outside, this is my go-to drink. On Friday nights, I like to stop in and get some donuts and take them home as a treat. They are delicious!
2617 Pauline St. Abbotsford
Sipp Chai
Speaking of great people, the owner of this coffee shop is as friendly as they come. We met Jas a few years ago during our first visit and have enjoyed getting to know him over the years. His milkshakes are AMAZING! He uses ice-cream made locally in town that is so rich and creamy. If you go there, make sure to get one. A personal favourite of mine is the black, raspberry cheesecake. Divine!
11-31205 Maclure Rd, Abbotsford 
All images courtesy of Jo-Anne! 
Follow Jo-Anne on Momzies!
Harriet Fancott
Harriet Fancott is the Editor and Social Media Manager for Vancouver Mom. She has over 20 years experience in the arts, tech and mom-based blogging arenas. She lives in East Vancouver with her husband and son where they enjoy exploring all that Vancouver has to offer from festivals and events to playgrounds and beaches to sushi and ice cream (although not together).