VM Mom to Follow: Georgina Le Flufy, author of April's Window
This month's second VM Mom to Follow is Georgina Le Flufy, author of "April's Window," a timeless picture book that captures the joyous moments shared in communities across the world during the pandemic lockdowns. As well as being an author, Georgina is an Early Childhood Educator, known better as 'Gigi' to her children! Georgina has supported families in Vancouver for the past ten years and has been fortunate to work alongside educators at UBC Childcare, Christianne's Lyceum of Literature and Arts, and various preschool programs across the Lower Mainland.
Born in England, Georgina graduated with a BA in Video and Film production before taking a picturesque detour through life, living in Australia and Toronto before settling on the West Coast with her husband, step-girls, and yorkie.
Five places Georgina likes to go with her family
Dyke Road Dog Trail, Richmond
One of the most beautiful spots to walk along the river at sunset (or sunrise, if you're an early bird!). Dog friendly and plenty of places to stop and rest if little legs get a little tired!
Catch Bar and Grill, Steveston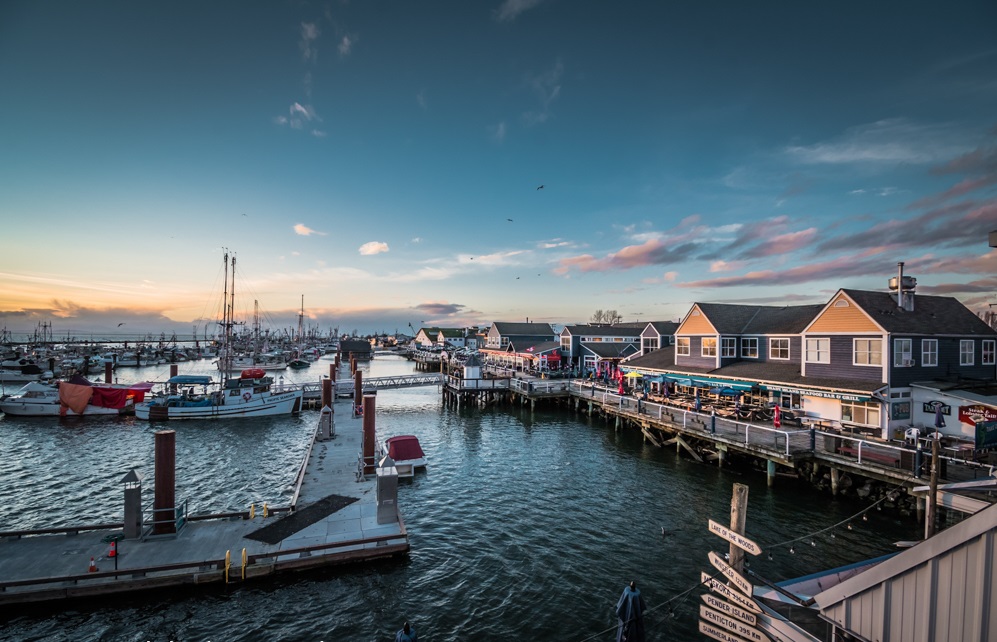 Great spot overlooking the dock. Sports on the big screens in the evening, family friendly, and a lovely restaurant on the other side. The perfect spot for a cocktail without the kids, lunch with the kids, or dinner for the family.
3866 Bayview St #200 Richmond, (604) 284-1222
4Cats, Steveston
A great spot for a family night out! Even if you're not all that artistic. Very supportive staff and lots of laughs throughout the evening. Something you can all do together, but express your own individuality – and you have something to take home… or gift!
820 Moncton St, Richmond, 604-447-6770 
Village Books Coffee, Steveston
A wonderful family run bookstore and coffee shop in Steveston, Richmond. If you happen to be in the area, stop in for a treat and browse.
#130 12031 First Ave Richmond, (604) 272-6601
Terra Nova Rural Park
Great spot to come with the family —lots of outdoor space for the kids to explore, picnic tables, trails, and community gardens.
2631 Westminster Hwy, Richmond
Follow Georgiana on her socials
Georgina is available for storytime visits to schools, libraries, daycares, and childcare centres. Contact her via any of the below:
April's Window is available now at www.ethicoolbooks.com and coming to bookstores near you!
Vancouver Mom
Would you like to write for us? We welcome well-written guest submissions with a local interest slant. Share your tips, review local businesses and highlight hot trends for Vancouver moms. Get all the info on our Contributor Page!